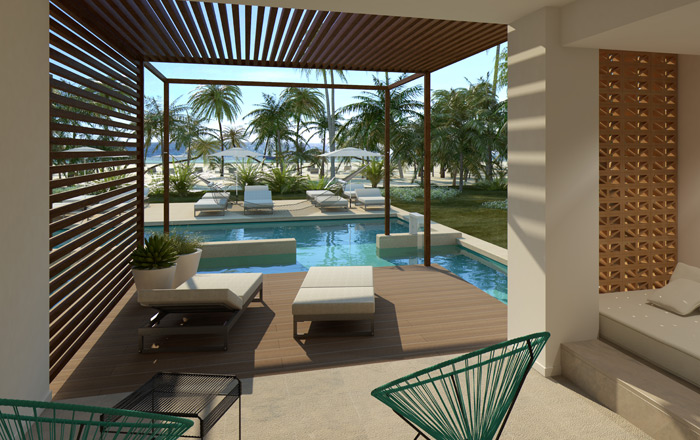 Be the first to experience Finest Playa Mujeres by Excellence from only £1,199pp with an Exclusive FREE Room Upgrade to a Pool Junior Suite Swim Up! Book now on 08444 999 330 or click here to see more prices
All good holidays are alike; each excellent holiday is excellent in its own way.
Or, in our case, not just excellent, but beyond excellent – the Finest.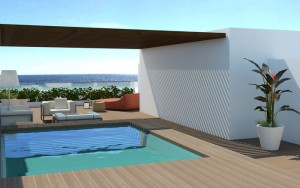 On the horizon we can glimpse the monolithic arrival of Finest Playa Mujeres, the magnificent new resort from the Excellence Group that will completely redefine what we mean by luxury holidays.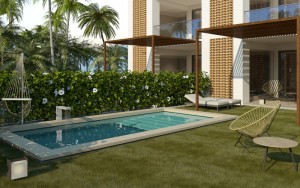 Finest Playa Mujeres will reinvent the phenomenal attention to detail that underpins the Excellence experience, furthering the group's outstanding reputation for adults only escapes with their trademark style and finesse. Most importantly, Finest Playa Mujeres will offer a new breed of paramount luxury that is accessible to everyone. A distinct section of the resort is set aside to welcome families into a world of unprecedented indulgence,  where family fun and superior service not only coexist, but flourish together. No matter why you stay or who you travel with, one fact is unquestionable: each and every aspect has been designed to reimagine your Mexican holiday in vibrant, wonderful, unforgettable ways.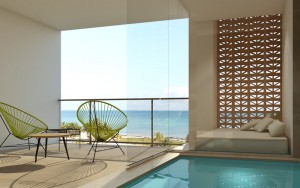 A torrent of idioms come to mind. It'll knock your socks off. It's the bee's knees. It's even the cat's pyjamas. But they all fall short of Finest Playa Mujeres, the type of resort that needs to be experienced first hand, no questions asked.
With us you can be a part of this history. You can be the first to pass the threshold of this grand design, this monumental achievement, and experience the beginning of something truly special.
Best of all, if you book with us now you'll receive an Exclusive FREE Room Upgrade to a Pool Junior Suite Swim Up, saving up to £1,600 per couple.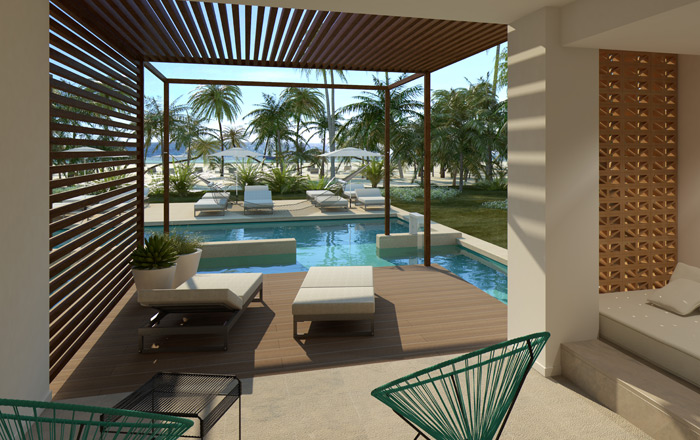 But why book with us?
Aside from aforementioned Pool Swim Up Suite, we've got a long and loving backstory with the Excellence Group. We've worked with them for many moons, and over that time our studiousness has brought together a wealth of unmatched specialist knowledge. We know Excellence, and as such we know how find your perfect holiday at Finest Playa Mujeres.
Don't just take our word for it
Here's why the Excellence Group themselves believe we're worth our salt:
Excellence Group, representing its complete portfolio of existing properties under Excellence Resorts and Beloved Hotels brands, has the pleasure to acknowledge and congratulate Blue Bay Travel and its superb team of professionals for such a long-standing and successful partnership throughout several years since the birth of our company. The Excellence philosophy, aiming to provide the ultimate All-Inclusive Luxury experience to all guests, can only be possible by partnering with the very best travel companies in each market. Therefore, Excellence is proud to recommend Blue Bay Travel as an ideal choice to promote and distribute the newest addition under the Group´s portfolio: Finest Resorts, and its very first property Finest Playa Mujeres by Excellence Group.
Blue Bay Travel has demonstrated unconditional commitment to delivering the highest customer satisfaction within the UK and recommending only the best destinations and resorts throughout the world, representing the perfect match for Excellence to fulfil the needs of the most demanding travellers.
David Torres
Director of Sales, Excellence Group Luxury Hotels & Resorts
It's time to carpe some diem! Book now on 08444 999 330 or click here to see some prices.
This is not just the best, this is the Finest.