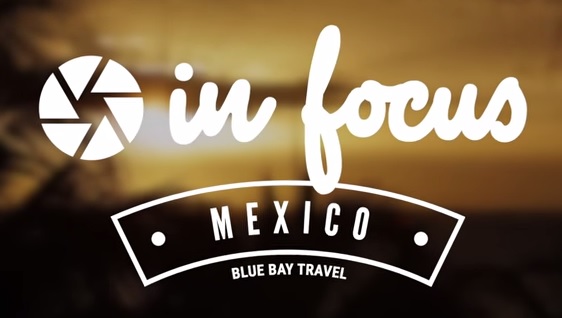 Just A Girl Who's Living The Dream
Being a presenter for a travel company is not a bad job at all. I get to see the world and sample the best resorts, food and excursions that the Caribbean and Mexico have to offer, and show you lovely lot a thing or two about these experiences. You might even call it, a dream job!
We've recently returned from a two week stint in Cancun filming the second series of InFocus. It was my first time in Mexico and it's been on my bucket list for years. When I found out that this was to be the destination for our next series I was beyond ecstatic!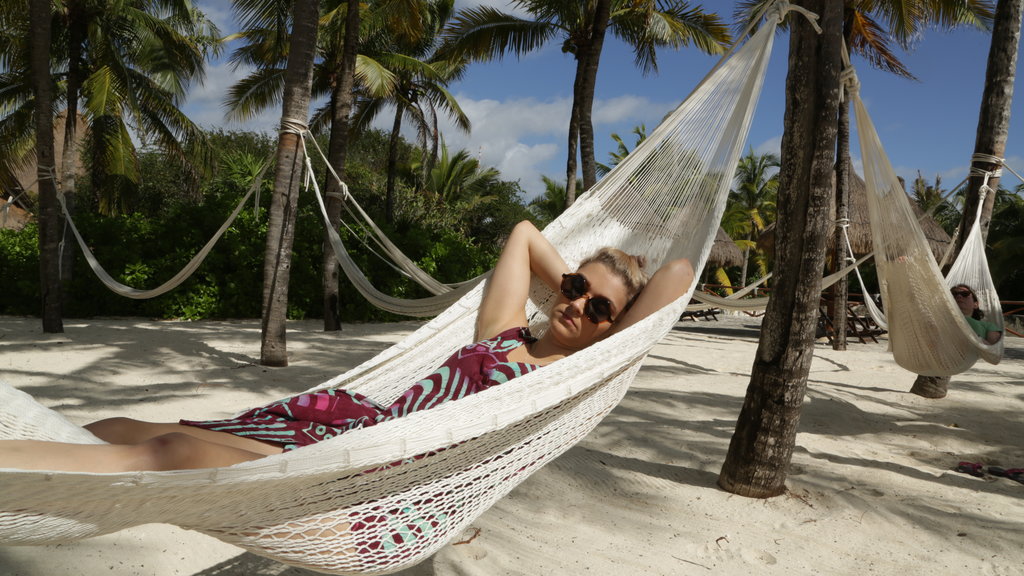 ICYMI, InFocus is your 21st century travel guide. We know that choosing the right holiday is a pretty big deal, so we're helping you make that decision by harvesting knowledge from the best destinations on the planet and delivering it to you through the medium of video.
So 10 weeks of preparation began, writing scripts, researching destinations and organising some generally cool stuff for us to feature. Before I knew it we were off!
5am starts and wrapping late in to the evening meant coffee, food and zzz's (where possible!) were my BFF's. Thankfully we had plenty of luxury to enjoy during our time in Mexico! So, what exactly did we get up to? Read on and get the behind-the-scenes action from series two of InFocus.
The InFocus Ingredients
Our first home-from-home was Excellence Riviera Cancun. As if the drive up to the resort hadn't already had me in fits of joy, on arrival we were upgraded to the Excellence Club. My face must have been a picture.
The next morning we began our "reccy" day, which gave us the chance to visit the remaining six resorts we were filming for InFocus. I can't thank the sales managers enough for their help and assistance during our visits. We had some very random requests at times! But nothing was ever too much trouble. This is a true reflection of the level of service you can expect to get when you stay at one of these resorts.
So, which resorts did you visit, I hear you cry? Well, no opportunity to show off our fantastic Mexican portfolio would be complete without the Excellence Group. We were lucky enough to stay and film at Excellence Riviera Cancun, and our trip coincided perfectly with the opening of the highly anticipated Finest Playa Mujeres – the flagship resort Finest Resort by the Excellence Group. We even stayed at Finest Playa Mujeres for the last week of filming, and it made quite the impression.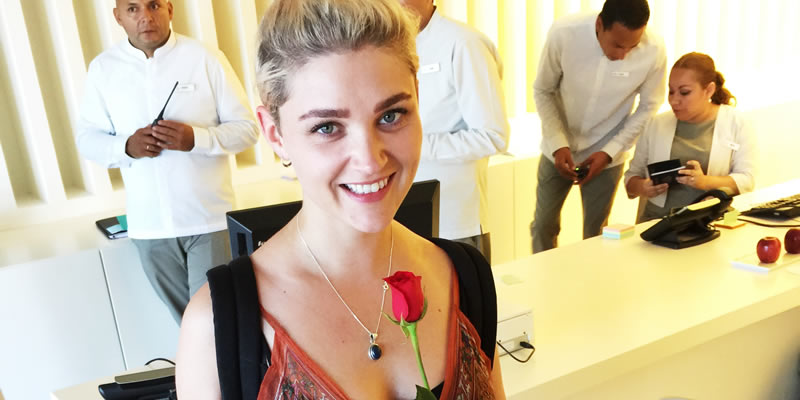 AM Resorts also gave us the opportunity to film at 4 of their most beautiful properties: Now Jade Riviera Cancun, Dreams Tulum Resort & Spa, Secrets Playa Mujeres Golf & Spa Resort and Zoetry Villa Rolandi, and Palace Resorts invited us to film at Moon Palace Golf & Spa Resort. All of these resorts are incredible in their own ways, and I felt very lucky have sampled their services and generally get looked after, like the diva that I am.
You're never short of something new and exciting to in Mexico, so if you're looking for a few days out, InFocus has your back. We went to Xcaret & Xplor Parks, spent a swashbuckling evening on the Captain Hook Pirate Ship Dinner Cruise, ticked Chichen Itza off our "New Seven Wonders of the World" bucket list and, most importantly, I had a James Bond moment when I piloted my very own speedboat on a Jungle Speedboat Tour!
As a presenter I have to be able to quickly adapt. This meant getting used to the idea of launching myself 45m from the ground at 30km/h across the zip lines at Xplor Park – GoPro in hand! Sounds pretty terrifying, but trust me, Xplor is not to be missed. You can swim through underground caves surrounded by magnificent stalagmites and stalactites, take to the river and paddle your own raft, drive your own all terrain vehicle, and up the adrenaline factor with a fling on the zip lines. What a day!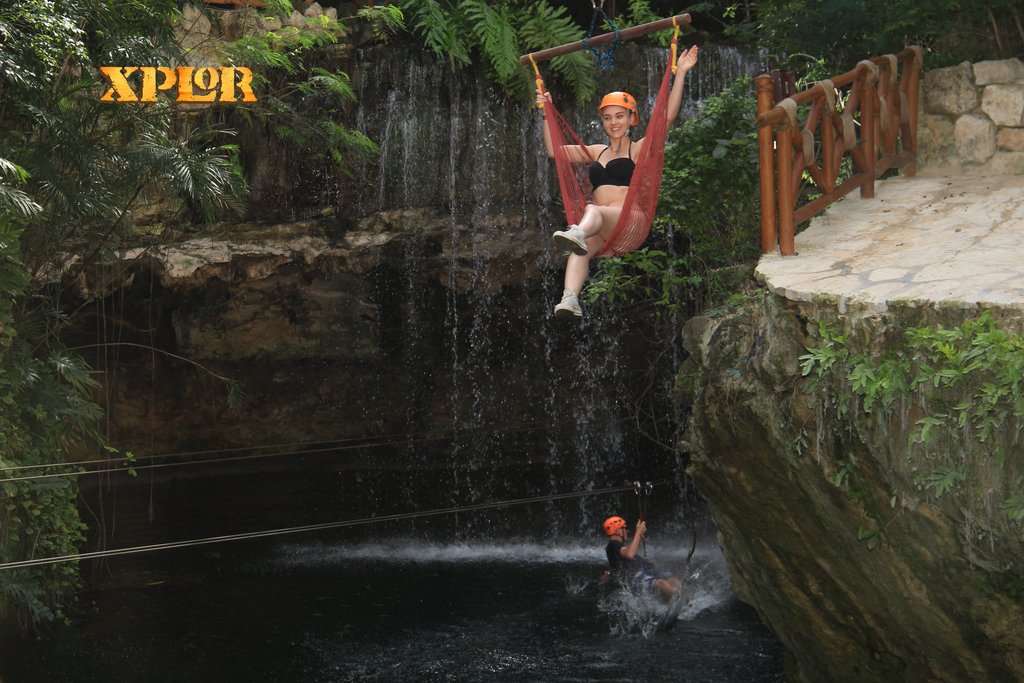 All in all it was another fantastic InFocus trip. I laughed, I learned and I even got a little bit of a tan. I can't wait to show off our incredible footage to show you why Mexico is one of the best destinations on Earth.
Sound exciting? Subscribe to our YouTube channel and be the first to catch the second series of InFocus as soon it's aired. If you keep your eyes on our Facebook, Twitter & Google+ pages you see all the developments as they happen. You can even use the hash tag #InFocus to get involved with the InFocus conversation, leave us your thoughts in the comments below. Get chatting!