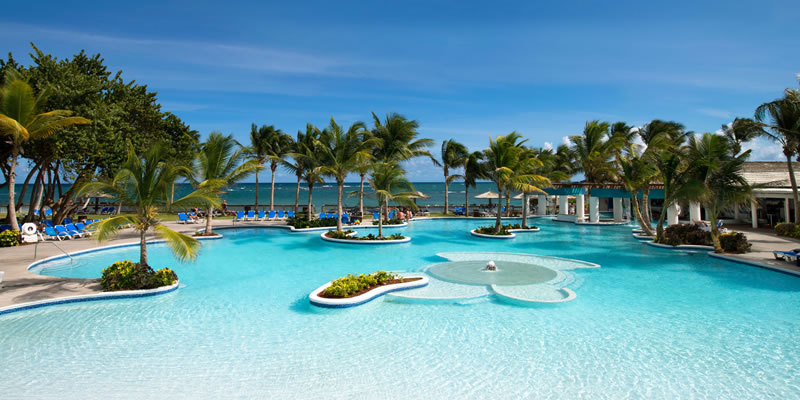 Today we live in a world of many screens and much information, which is great for two reasons: firstly, our lives are enriched through an abundance of internet cat videos; secondly, we can all be savvy consumers by trawling reviews of the latest products on the market.
If you're reading this you've almost certainly set foot on TripAdvisor, and perhaps even trod lightly through the forums therein. TripAdvisor allows truly honest reviews to be laid out for all to behold, so everyone can benefit from solid first-hand intel. If, in the tide of such uncensored honesty, a resort can emerge victorious, it'll earn itself a converted TripAdvisor Certificate of Excellence. If a resort has one of these bad-boys, you know it's a great place for your next holiday.
But there's an even greater accolade bequeathed by TripAdvisor, and our chums at Coconut Bay Beach Resort & Spa, St Lucia, have become one of its proud recipients.
If a resort can keep its standards elevated to such a standard as to earn 5 TripAdvisor certificates of excellence 5 years in a row, it'll be graciously inducted into the TripAdvisor Hall of Fame. And that's exactly what's happened with Coconut Bay Beach Resort & Spa. Its fifth Certificate of Excellence in 2015 has earned it a place among the stalwart guardians of quality in the TripAdvisor Hall of Fame.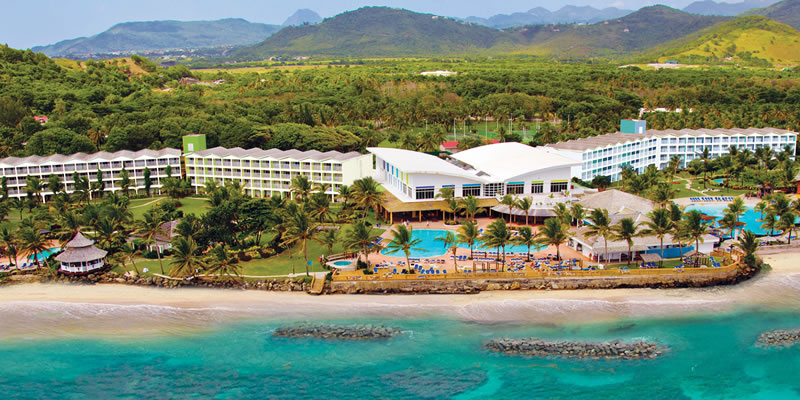 A little context
Coconut Bay Beach Resort & Spa is one of St Lucia's most acclaimed resorts, with an enviable South Coast location that harbours a playfully refreshing Caribbean breeze. The resort's excellence stems from its two-pronged approach to holidaymaking, quite literally splitting itself in two halves: Harmony and Splash.
Harmony is Coconut Bay Beach Resort & Spa's adults-only wing, and it's the perfect setting for tranquil island escapes. Featuring two palm shaded pools, a bar, chaises, intimate cabana beds, and the oceanfront Kai Mer Spa, each day moves at your own relaxed pace. And that's before you reach the beachfront and the endless golden paths of glorious sand. It's a sight to behold, that's for true.
Splash shakes up the formula with a diverse daily entertainment menu for holidaymakers of all ages. If you're taking junior adventures they'll love CocoLand, St Lucia's largest water park, and the Kids Klub will keep them entertained for hours. Everybody wins!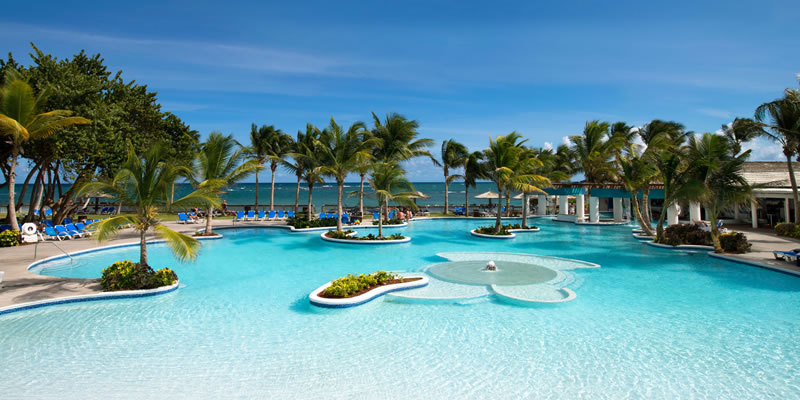 A bit of boasting
I could keep stacking up the inclusions, but the resort's induction into the TripAdvisor Hall of Fame speaks volumes. It's not even a one-off accolade, either. Coconut Bay Beach Resort & Spa has a trophy cabinet bursting at the seams, holding titles from some of the most respected authorities in the travel industry:
•   2015 Top 10 Hotels for Families in the Caribbean – TripAdvisor Travellers' Choice
•   2014 Golden Apple Award for Outstanding Quality – Apple Vacations
•   2014 Family Vacation Critic Favourite – Family Vacation Critic
•   2013 Virgin Holidays Gold Award – Virgin Holidays
•   2013 Best All Inclusive Family Resort – Travel & Leisure.com
If you want award-winning quality in St Lucia, then Coconut Bay Beach Resort & Spa is the place to be. How could anywhere with so many titles fail to impress?
If you want to learn more about Coconut Bay Beach Resort have a jolly good click of this here link.
Otherwise, pat the nice orange button and we'll get in touch with you for a good chat.
Why wait for quality, Holidaymakers?

Try the most popular all-inclusive resort in St. Lucia form only £1,601pp