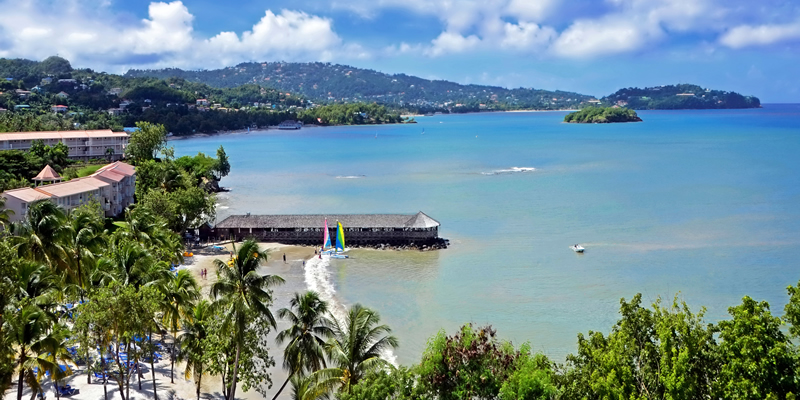 Let's cut to the chase: we know that you're looking for the best value Caribbean holiday on the market, and we're confident that St. James's Club Morgan Bay, St. Lucia fits the bill perfectly. Why? Here are 5 solid-gold reasons why.
1. You'll feel like the centre of the universe
We're not just celebrating the amazing service, either. St. James's Club Morgan Bay proudly resides atop a glorious beachfront just 10 minutes from the island's capitol, Castries. Castries has loads of opportunities for 21st Century shopathons, especially around the city's port, but a little bit of wondering opens up a plethora of colonial heritage.
Just beyond the city limits you'll find Fort Charlotte, also known as Morne Fortuné (literally Hill of Good Luck), where many skirmishes were settled between the British and French colonisers of St. Lucia. The site was fortified because of its strategic location overlooking Castries, providing sweeping panoramas all the way north to Pigeon Point. Not only can you sleuth out some fascinating colonial history at Fort Charlotte, but the jaw-flooring views make for some seriously enviable photos. Make sure you join us on Instagram, Holidaymakers, and share those memories.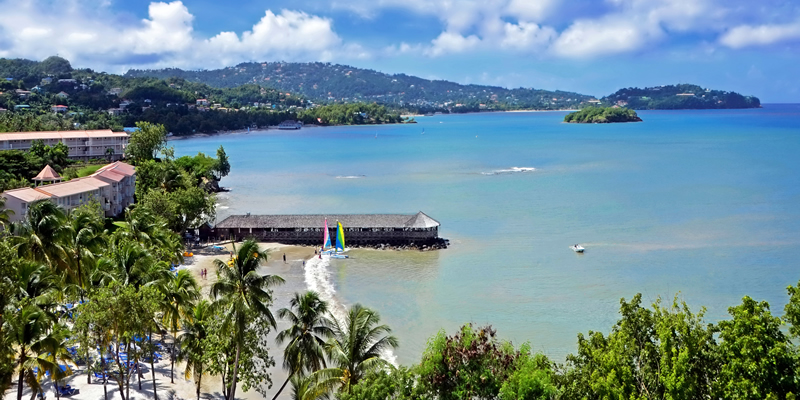 2. You'll find your sea legs
The drool-worthy oceanfront at St. James's Club Morgan Bay comes equipped with a boatload of motorised and non-motorised water sports for your aquatic enjoyment, all courtesy of the hotel. Bag a holiday here and you can enjoy pursuits such as water-skiing, windsurfing, sailing, aqua cycling, kayaking, snorkelling, and good old-fashioned pool lounging. That's just the calibre of holiday you get with St. James's Club Morgan Bay, a resort where the world really does revolve around you.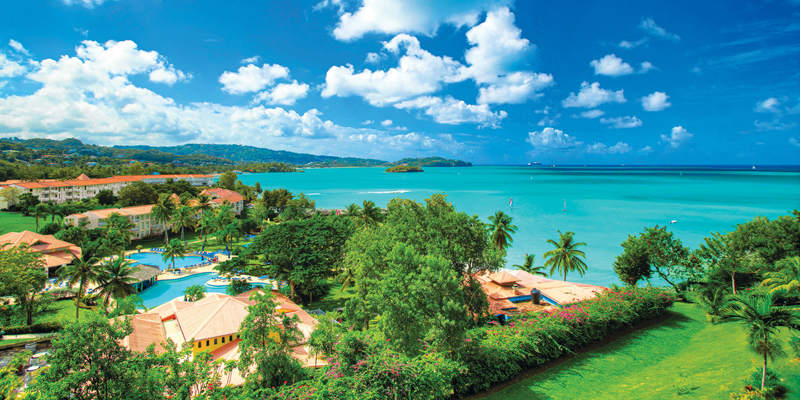 3. Your taste buds will endlessly rejoice
Nothing ever gets stale at St. James's Club Morgan Bay, least of all the dining. A roster of 6 restaurants serve up a wonderful range of global fare, from Asian fusion cuisine on the water's edge at Bambou to fresh seafood served on Morgan's Pier. The resort even recently introduced the new Choc Bay Café, widely considered the Starbucks of the Caribbean. What better way to start your day than with freshly ground, expertly prepared coffee served beside one of the Caribbean's most stunning beachfronts? Certainly beats the English autumnal drizzle.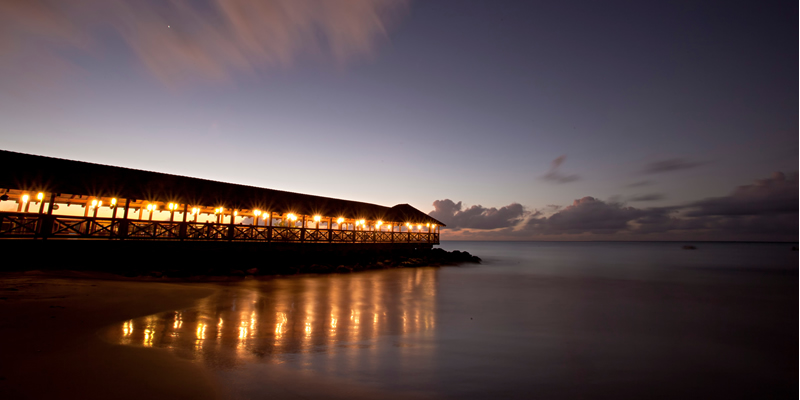 4. Your room will feel like a little castle
Just like there's an activity for every occasion, so too is there a room for every holidaymaker at St. James's Club Morgan Bay. Everything from Family Suites to Beachfront Rooms can be found in the St. James's Club Morgan Bay accommodation arsenal, each equipped with all the excellent finishing touches the savvy traveller could desire. Want our advice? Plump for the One Bedroom Ocean View Suite. Their hillside locations offer the best ocean views the resort can muster, and they're guaranteed to take your breath away.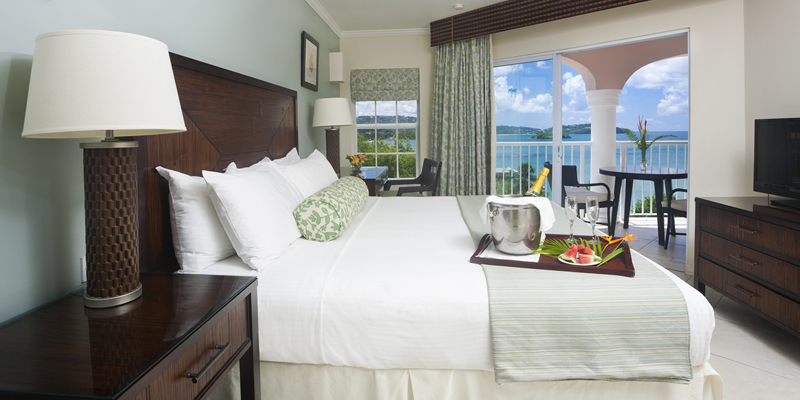 5. You'll get some serious mileage from your moola
So, what's the bottom line with St. James's Club Morgan Bay? Simple: outstanding value for money. Rarely will you find a hotel that caters so effortlessly for Holidaymakers of all flavours, from full-on family fun to quiet couple's getaways. When you wreath said holidays in the fabulous all-inclusive facilities eluded to by this blog (which, FYI, only scratches the surface) the penny drops rather rapidly. St. James's Club Morgan Bay offers some of the best value holidays in St. Lucia, and the Caribbean at large. Where else can you find such a smorgasbord of water-sports, dining, adventures, and relaxation in one affordable holiday package? Nowhere, truth be told. Only St. James's Club Morgan Bay. You heard it here first, Holidaymakers.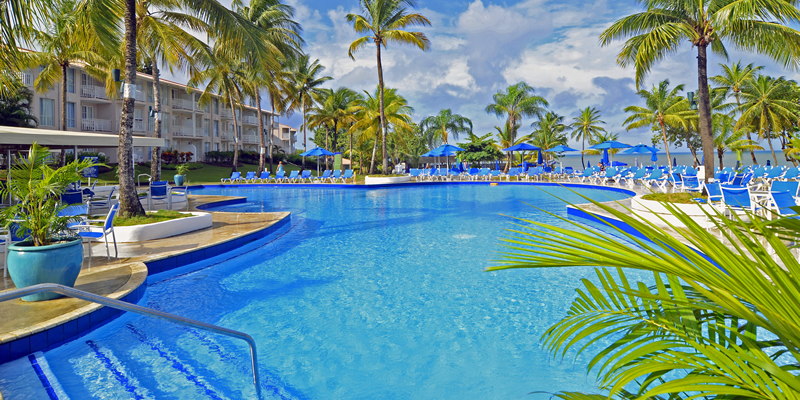 The penny dropped, the pennies saved.
If you've been moved by our passionate case for a holiday to St. James's Club Morgan Bay, then please do have a lovely little tap of that friendly orange button and we'll be in touch with more details. If you've seen St. James's Club Morgan Bay for yourself, let us know your thoughts in the comments below!
Be kind to your wallet, Holidaymaker, and seriously consider the numerous virtues of St. James's Club Morgan Bay.

Enjoy St. James Club Morgan Bay from only £1,439pp