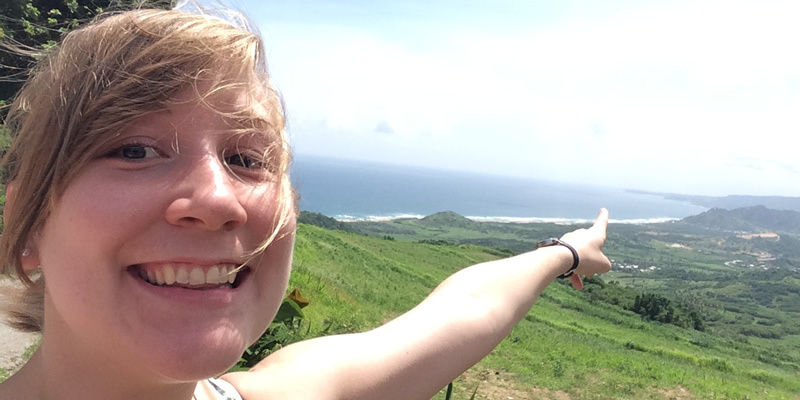 Absolutely loving my time at Sandals Barbados, I set off to explore the island and soak up even more Bajan charm. Let's just say there's some pretty special sights out there. I'll let you in on my top two before I jet off to St Lucia. Sandals Regency La Toc here I come.
The Adventure
So Sandals Barbados firmly has my vote. The crème de la crème of Bajan escapes. But my inner explorer started to holla from inside, hungry for the taste of adventure. Not so hungry for food though I can assure you. There's always plenty of delicious goodies on offer at Sandals Barbados. Although a crepe from Sandals Barbados' very own French patisserie Café de Paris always slips down easily. Yeah, you know it's true.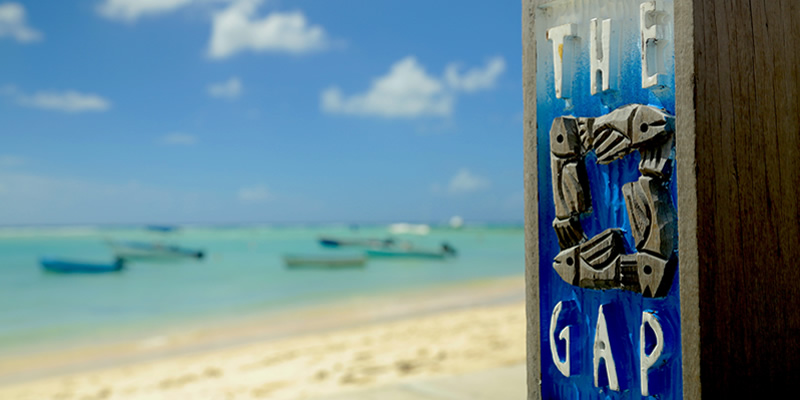 The famous St Lawrence Gap is just a mere stroll away from Sandals Barbados but I decided to venture further afield. Feeling a little bit like a modern day Christopher Columbus off to conquer the world but on a bus rather than boat, I set off in search of selfie spots. I bring you my top two.
Cherry Tree Hill
Cherry Tree Hill has to be awarded number one. Take all of the superlatives in the dictionary and combine them with all the best adjectives imaginable and you get an idea of how incredible the view from the top of Cherry Tree Hill is. A definite selfie hotspot. A view across the Bajan coastline that makes your eyes pinwheel. Enough said.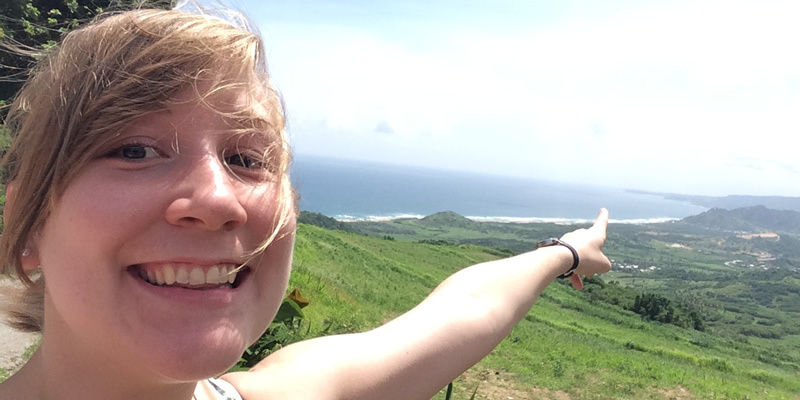 Bathsheba
Number two? Bathsheba. The place to go to capture that ultimate souvenir snap. I'll certainly be showing mine to everyone back at home who will look. And even those who won't. They're gonna be so jealous!  To sum it up, there are some big rocks stuck in the sea. But these geological wonders look pretty spectacular as they nonchalantly line the shore, lapping up the waves as proud as Bajan punch.
Add to the mix watching surfers do their thing and fishermen after their daily catch. Which, by the way, turned out to be sea urchins. Apparently they're a Bajan delicacy. But I wouldn't fancy tackling those prickly things myself! It was an all-round top-notch experience.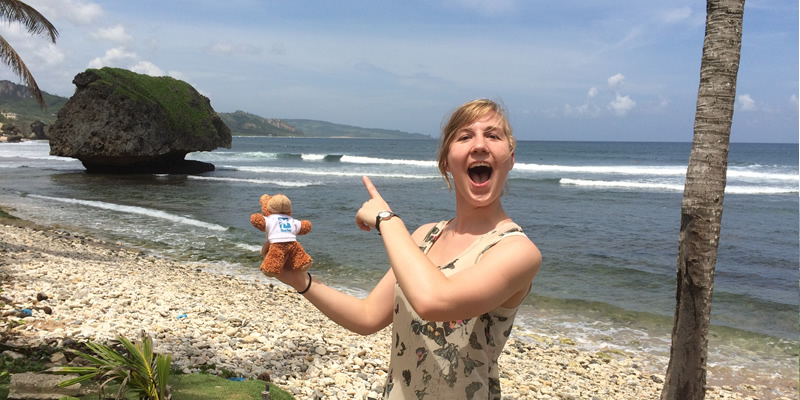 There's so much more I could tell you but these two beauties definitely stand out for me. In the case of the rocks at Bathsheba, quite literally. So with a whistle stop tour of Barbados done, I spread my wings to see more of the Caribbean and tick another spot of paradise off the list. Next stop? St Lucia. My home? Sandals Regency La Toc.  All I will say for now is #LoveStLucia.