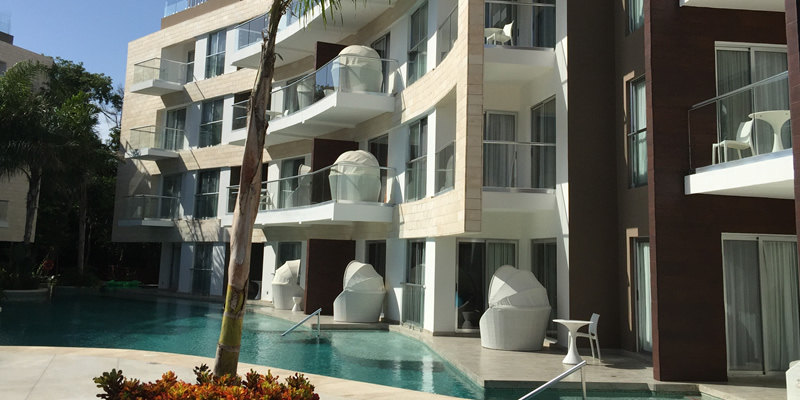 A getaway to sunnier skies had Laura's name written all over it. With her young family in tow, she set off to Mexico to see what Azul Fives Hotel by Karisma and Finest Playa Mujeres had to offer. The family-friendly resorts made her Mexican adventures the relaxing family getaway she after. 
My hubby and I took my two daughters for a cheeky getaway to Mexico to give Azul Fives Hotel by Karisma and Finest Playa Mujeres a spin. It was our first time flying with the children who are 8 months and 5 years, so even the plane ride there was set to be an experience. I had my concerns about tackling the long haul flights and being away from home comforts but everything went much more smoothly than I could have dreamed and we had a great family getaway.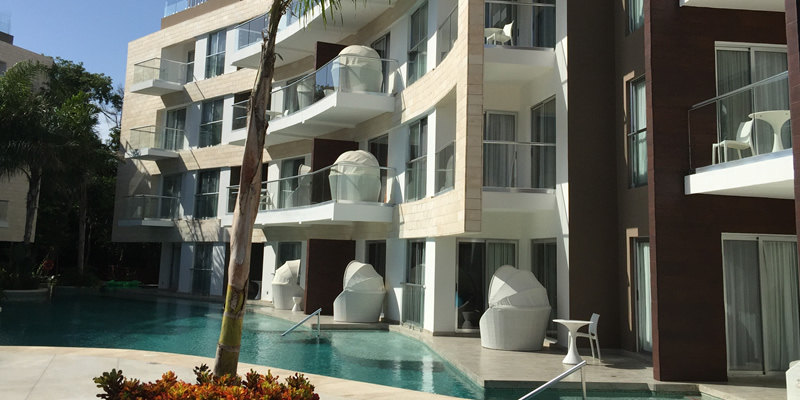 Flying Premium Economy
We decided to bump ourselves up to Premium Economy with Thomas Cook so that we could have a little extra room for the wrigglers, and for my husband to stretch his legs! The extra bit of space worked wonders. With my 8 month year old sat on my lap and my five year old daughter happily playing with her toys on the floor in front of us during the flight, it was a piece of cake. My older daughter certainly enjoyed the whole experience!
I'd done my research before the trip to find out some top tips for making the flight experience run smoothly. Loaded with a whole houseful of baby gear, we set were prepared for every occasion.  The usual food, medicines, and liquids all needed to be removed from the changing bag and put in the scanning trays before we boarded the plane so I had them all ready prepared in an easy to reach place. On-board the plane, the cabin crew were top-notch. They were more than happy to accommodate for our little ones making the whole experience more relaxing. They kept my food warm while my 8 month year old was asleep on my knee and were as attentive as ever. With our Premium Economy seating we got priority boarding and priority luggage so our buggy was one of the first items in the baggage claim. A big win for keeping our two younger travellers happy.
Home From Home
I like to be prepared for every eventuality but Azul Fives Hotel by Karisma and Finest Playa Mujeres had that covered. Every little detail was taken care of so that I could relax and concentrate on spending quality time with my family. After a quick chat with our concierge before our meal at Azul Fives Hotel by Karisma, they made sure we had everything we needed. There was even a five bottle electrical steriliser waiting in our room for us when we got back. It  was just like new and really easy to use.
The kitchenette at Azul Fives Hotel by Karisma came in really handy for those homely touches to maintain our routine out in paradise. We could boil water for bottles and had ample space for extra baby food and bottles in the full-sized fridge. All of the staff went above and beyond to make sure we had everything we needed. Even to the smaller details of keeping our bottled water supply fully stocked ready for making up baby bottles.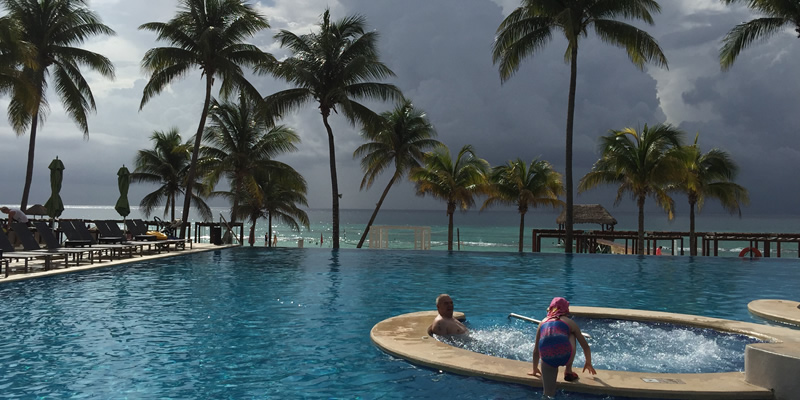 We checked out of Azul Fives Resort by Karisma and set off to soak up the sun at Finest Playa Mujeres. After being made to feel extremely welcome at Azul Fives Hotel by Karisma, we had high expectations for Finest Playa Mujeres. The standards were certainly matched. The staff were equally accommodating for our little ones. They provided a kettle for warming bottles and made us feel home from home. The resort itself was incredible and oozed with the class of the Excellence Group in a family-friendly format.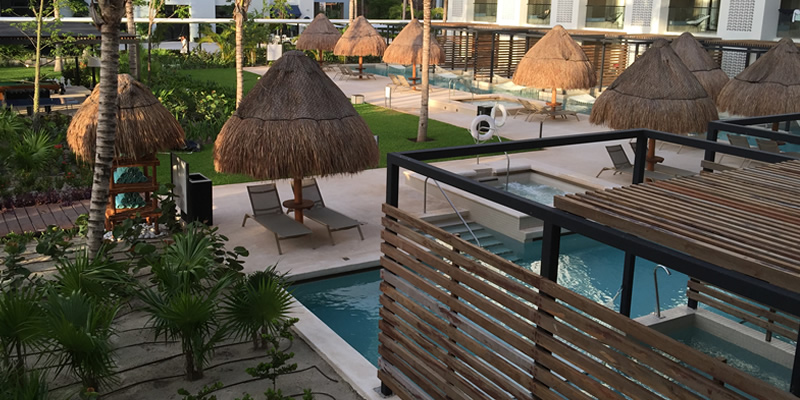 My family getaway experience was awesome. I thoroughly enjoyed spending time with my little ones and hubby out in the sun. The hotel staff and cabin crew made everything top-notch for my whole family so we could relax and enjoy our getaway. I'd definitely give holidaying with children a big thumbs up. Happy days.