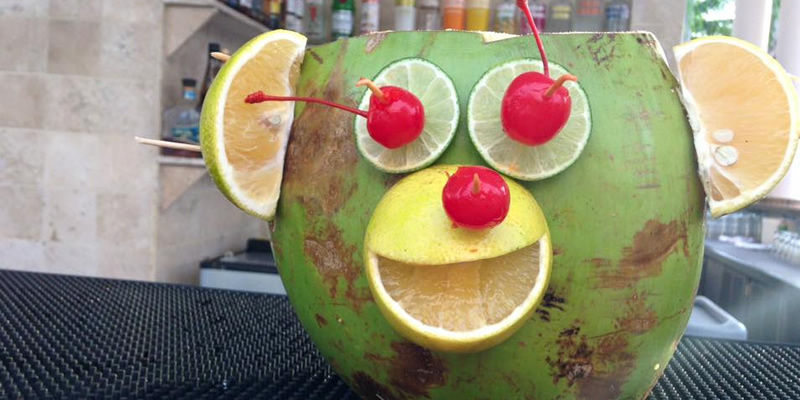 Christina and her hubby set off to Mexico with one simple aim; to relax. Their hosts for their getaway were Finest Playa Mujeres, by Excellence and Excellence Playa Mujeres. They certainly ticked the relaxation box all right. Here Christina reveals all the juicy details for the ultimate relaxing escape. 
My aim: a classic fly and flop getaway that takes relaxing to the next-level. Everyone deserves to unwind once in a while, right? Oh, and that wouldn't be complete without a few cocktails thrown in here and there.
Arriving in Style
I was travelling with my hubby who at 6ft 2 could do with a little extra leg room for a long flight. So, we bumped ourselves to extra leg room seats for maximum comfort to kick-start our retreat. I was pleasantly surprised at how much extra leg room we had and enjoyed making the most of the space. Relaxation? Check.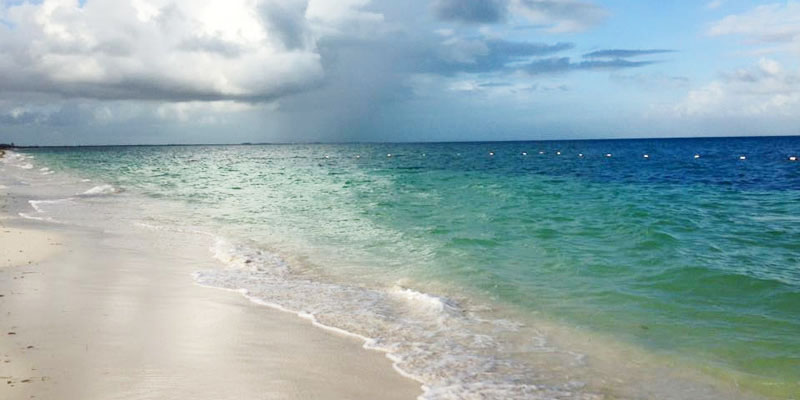 Finest Playa Mujeres, by Excellence
We walked through the big wooden doors into the very stylish and contemporary lobby at Finest Playa Mujeres and that was it; hello holiday mode. The décor at Finest Playa Mujeres minimalistic and oozed with class and the staff met us with the warmest of welcomes. The rooms were stunning too. With all the mod cons from automatic lights to touch sensitive switches, we were off to a top start. The balconies were huge and they had the most unique looking seats that were super comfy. Yes, Holidaymakers, we gave them a thorough test. We spent our first night at Brass Restaurant followed by the compulsory holiday cocktails and a show. Relaxation? Check.
The early bird catches the beach
I'm an early bird. I love getting up and seizing the day. So, I took the opportunity to take early morning strolls along the beach each morning. It's the best way to start a day. Fact. If you've not tried it, give it a spin. The beach at Finest Playa Mujeres is a white sandy heaven that you can stroll along for miles undisturbed. Walking along the the soft sand to the lighthouse at the end of the beach complete with camera intact became my holiday ritual. Relaxation? Check.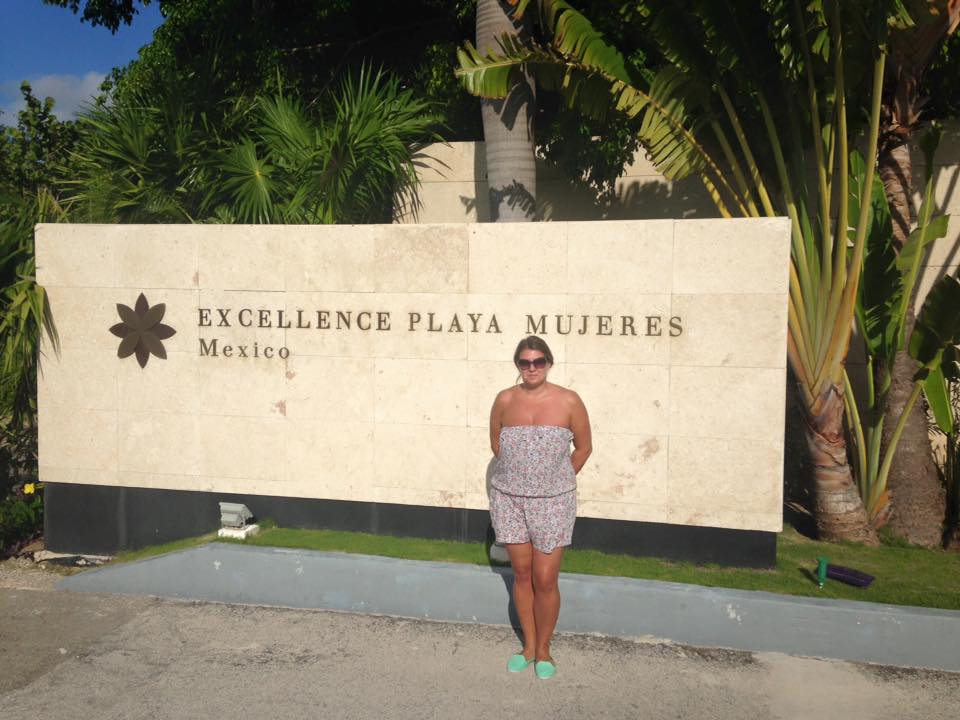 Excellence Playa Mujeres
We spent the second half of our holiday at Excellence Playa Mujeres. The bell boy accompanied us on the 2 minute stroll along a private walkway to Excellence Playa Mujeres. And we were home. It'd been eight years since I last checked into Excellence Playa Mujeres when the resort was newly opened. It has kept all of its charm and has a classic Mexican feel. On hearing those famous Excellence words 'Welcome Home' I got the Excellence feeling. Relaxation? Check.
Regal Service
The Cabana beds that line the edge of the pool at Excellence Playa Mujeres are completely free of charge so you can walk up and completely chill at your leisure. The service around the pool was incredible. So incredible, in fact that I never used the swim up pool. I simply didn't need to. Our waiter was so attentive that we wanted for nothing. The only muscle I need to move was lifting my cocktail to my lips, but you can hardly call that strenuous. Relaxation? Check.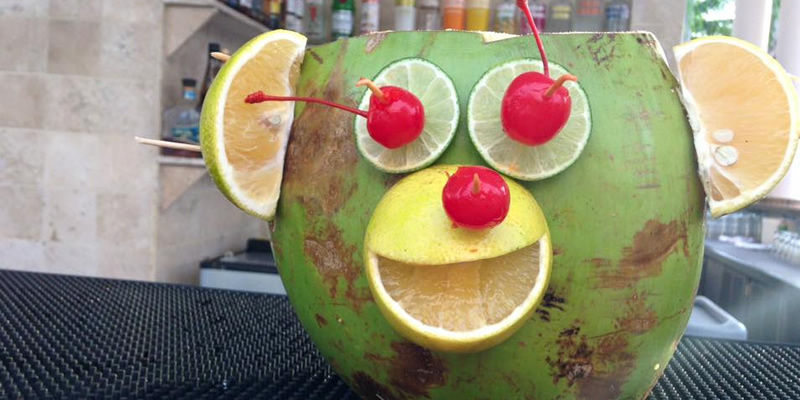 Cocktails Galore
The service throughout Excellence Playa Mujeres was top-notch. The waiters and waitresses took pride in offering us a wide range of drinks and would shower us with recommendations; whether you wanted an alcoholic tipple or something simply refreshing. If you wanted to delve a little deeper into the art of all things cocktail, Excellence Playa Mujeres host cocktail making classes so you can have your own taste of Mexico when you arrive back home. Relaxation? Yes, you guessed it, check.
So all in all, my aim of relaxing to the max was well and truly accomplished. Until the next time, Mexico.
Get Involved
What're your secrets to the ultimate relaxing getaway? Let us know in the comments below.