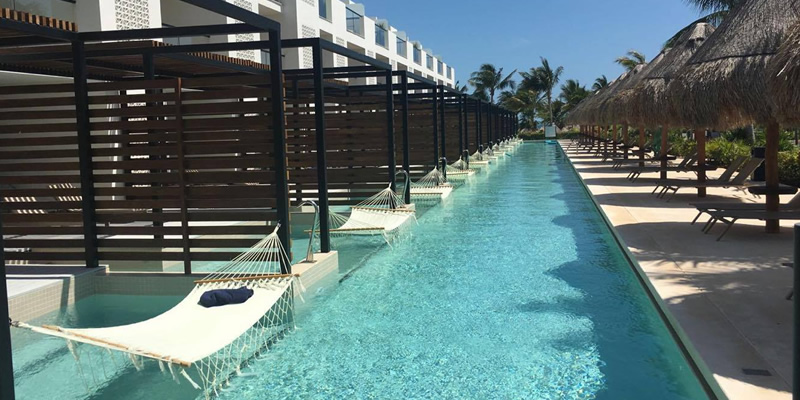 Finest Playa Mujeres is a modern, family-friendly resort with every little detail taken care of. This was my first experience staying in an Excellence Group resort so I prepared myself for luxury, luxury and even more luxury. Even with all this preparation, the experience was still beyond my expectations. Finest Playa Mujeres caters for all ages, putting a family-friendly spin on Excellence Group holiday making while upholding its well known outstanding service. Here's the low-down from my escape.

Fast Facts
• Enjoy spectacular views from all of the suites, whether overlooking the beautiful resort or the crystal blue ocean.
• Travel light as Finest Playa Mujeres has got all of your toiletries waiting for you, from the traditional shampoo and conditioner to a toothbrush with branded toothpaste. Clean away, Holidaymakers, it's all replenished when you're running low.
• Whether you book a Finest Club or an Excellence Club suite, over 18s can still make the most of the adults-only facilities at Finest Playa Mujeres.
• Finest Playa Mujeres doesn't allow Holidaymakers to reserve sunbeds so there's no need to be up early to reserve your spot!
• Stay nourished with many options for gluten free diets and vegetarian options.
• Feel the sand between your toes with the incredible beach at Finest Playa Mujeres.
• Beach towels are on hand when you need them, by all of the 10 pools and close to the beach.
• Find your holiday rep at the hospitality desk located in front of the Tinto & Tapas Restaurant there if you have any questions.
Top Tips
• Be sure to try Finest 'Cocktail of the Day'.  My favourite was Mango Tango.
• Make everyone at home jealous with your holiday snaps with wifi in the suites and around the resort.
• Ensure you take junior Holidaymakers to the Market Kitchen for breakfast so they can meet their favourite characters daily. My fella was thrilled to meet Iron Man!
• If you're looking for some peace and quiet head to the pool close to Block 1 & 2, relaxation guaranteed.
• Pop into the Sweet Corner to satisfy every sweet craving you could possibly have.
• For a day out jump on a ferry to Isla Mujeres and hire a golf buggy to explore the island.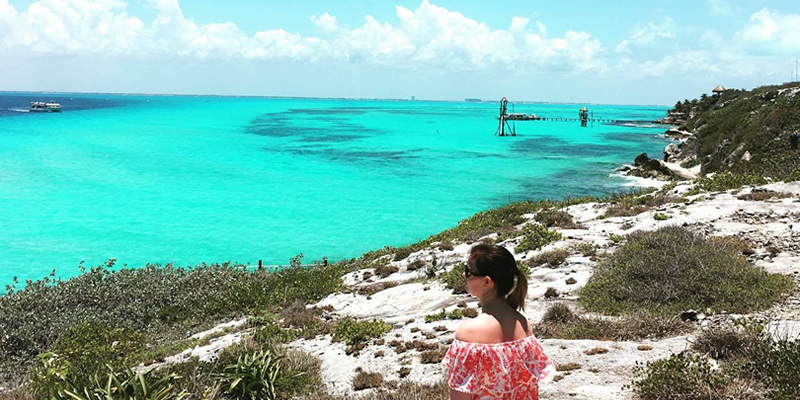 Discover the Finer things in life
Fancy having your own taste of Finest Playa Mujeres or want to find out more about this luxury family-friendly resort? Just push the lovely orange button below and get involved. You know you can't resist.