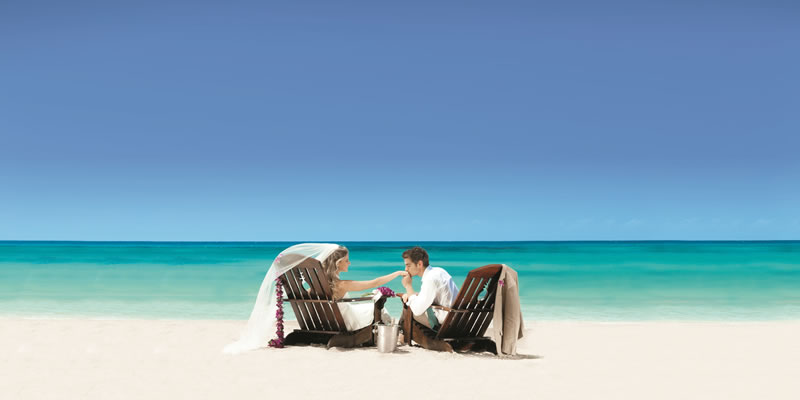 Destination weddings are an increasingly popular way of beginning a new life together. It's the most special day of your life, and the fragrant blue-green landscapes of the Caribbean befit such an occasion.
You might be under the impression that destination weddings can be a budget-buster, but Sandals Resorts offer a wedding package that's completely free. So long as you stay for 3 nights or more in any room category and observe the respective island's residency period, their wedding package is completely free. There's a nominal fee for mandatory government documentation and the marriage officiant, but the wedding package represents a big saving on quality destination weddings with the world's leading luxury hotel group.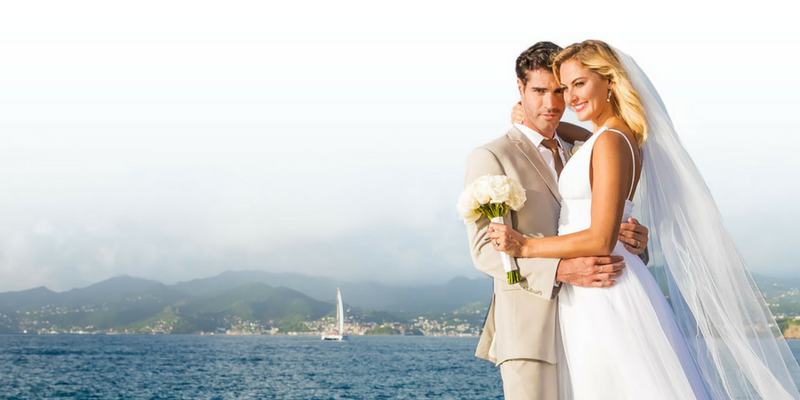 "The beauty of it all is now that the essentials are taken care of, any investment you choose to make will go towards customizing. So feel free to add some flare. Get downright creative. Most importantly, dream differently.."
The free wedding package values elegance, simplicity and honesty. Scents, sounds and textures are drawn from Caribbean influences to create destination weddings that are simultaneously familiar and exotic. It's also one of the best free wedding packages on the market, with loads of quintessentially beautiful inclusions:
Before You Arrive
Personal wedding planning team
Preparation of marriage documents
Wedding and Honeymoon Gift Registry
Free wedding website
After You Arrive
30-min foot massage
Manicure for the bride
Ceremony
Picturesque Ceremony Location: The islands feature the most beautiful and natural backdrops for your destination wedding.
Bouquet and Boutonniere: A bridal bouquet and a groom's boutonniere of fuchsia yellow Mokara orchids.
Unlimited Guest Seating: Chiavari chairs with cushions for as many guests as you'd like.
Pre-recorded musical accompaniment of your choice.
Complimentary 5″x7″ wedding photo
Reception
Wedding Cake: Enjoy a two-tiered white fondant wedding cake with fuchsia and yellow Mokara orchids.
Table setting with white linens, silverware and crystal: Table setting of white china, sparkling crystal, crisp white linens and shining silverware.
Centerpiece of fuchsia and yellow Mokara orchids:
Unlimited Chiavari chairs with cushions
Cocktail reception with sparkling wine and hors d'oeuvres
Bride and Groom signature cocktail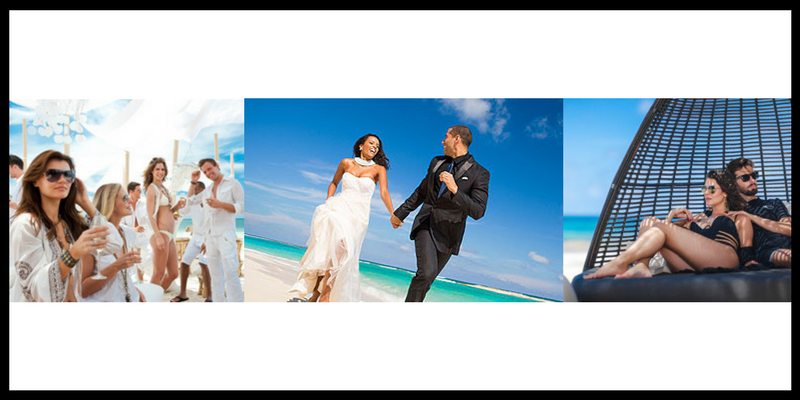 Got a wedding on the horizon? Have a click of that helpful blue button for all of the Sandals Resorts that you can choose to host your wonderful wedding, or leave your questions in the comments below.
Make your beginning beautiful, Holidaymaker.