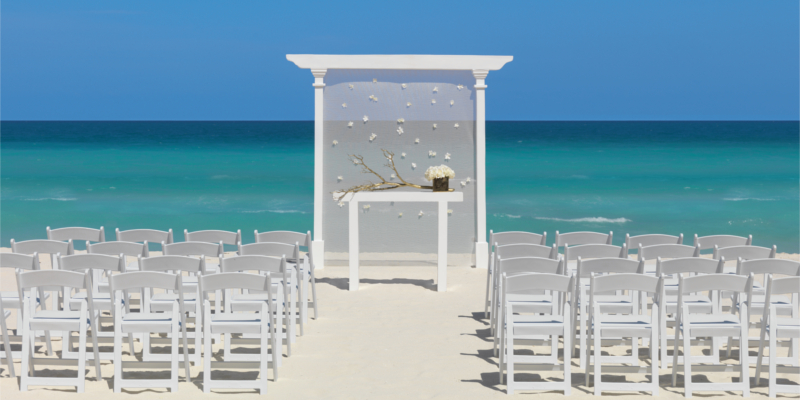 Start your own rock 'n' roll love story this year with Hard Rock Hotels weddings and honeymoons.
When it comes to dream destinations for luxurious weddings, exotic settings like Mexico and the Dominican Republic are likely to be at the top of the list. Which is why Hard Rock Hotels weddings and honeymoons are hard to beat. 
It takes a lot of research to select the 'perfect' wedding venue. After all, it's the start of your brand-new adventure together, so you're after something equally as special.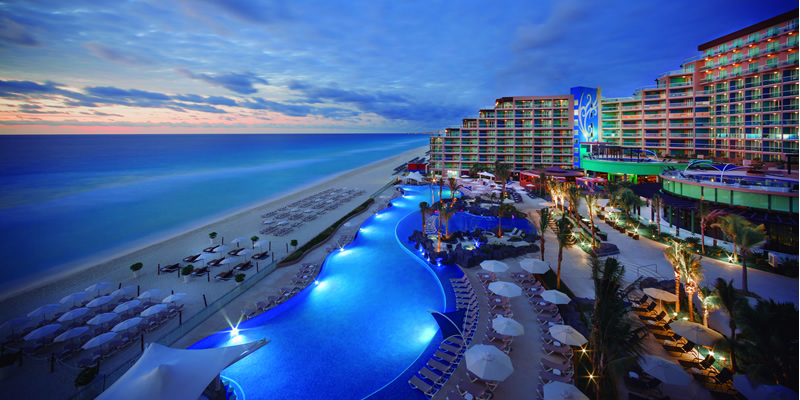 Feel like a rockstar on your big day
For couples who want an elaborate special day befitting the biggest celebrity, Hard Rock Hotels are ready to treat you and your partner like the rock stars you really are.
Hard Rock have covered the globe with epic resorts embodying poolside and beachfront lounging by day and hotel club-crawls by night, incredible outdoor recreation for the whole family and indulgent spa treatments. Furthermore, their wedding packages are first-rate, one of which is completely free. So, let's get to the nitty-gritty.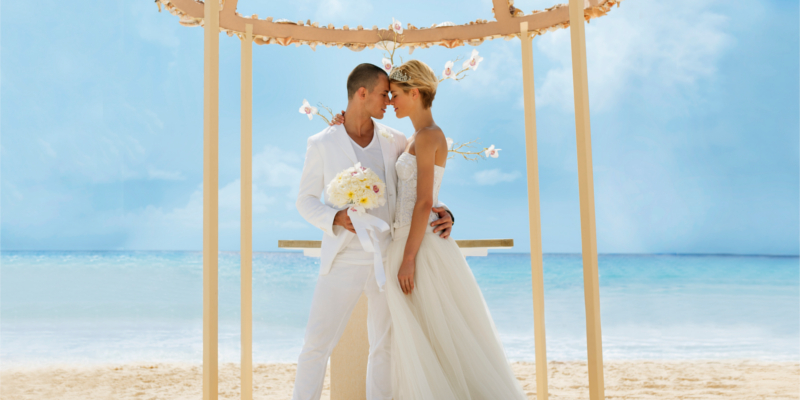 Take centre stage
Begin your adventure or write the next chapter in a storybook tropical setting.
Say 'I do' under a magnificent pergola arbour on a private beach overlooking crystal-waters. Recreate the special moment renewing your vows to the backdrop of the azure Caribbean waters. Or, simply stand side by side, toes in sand and declare your love for one that special someone. Relax knowing that professional wedding coordinators have everything in hand and are there to attend to every detail, so you have more time to focus on one another.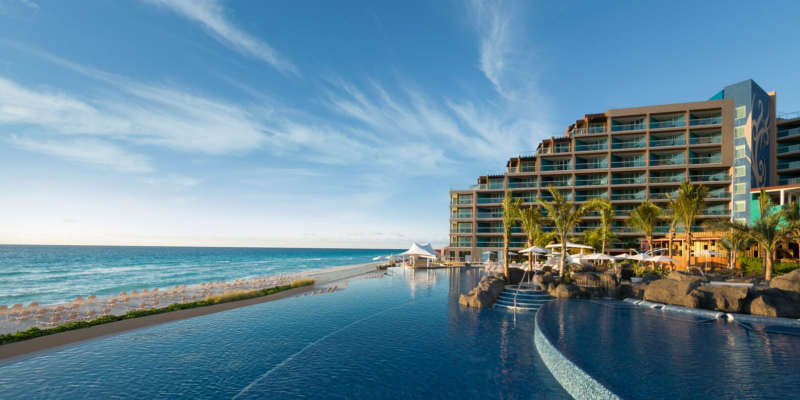 A-Lister packages
Hard Rock Hotels have joined forces with Colin Cowie on the quest to take luxury and love to the next level.  As the party planner for the likes of Tom Cruise, Jennifer Aniston and Oprah Winfrey, he's a hub of inspiration for the finest event tips. Colin has teamed up with Hard Rock Hotels to create the ultimate set of wedding packages.
Customise your celebration to be as majestic as your love. Hard Rock Hotels create intimate events filled with unforgetable moments and real attention to detail. Hard Rock Hotel Cancun, Riviera Maya and Punta Cana offer nine ultra-chic wedding collections designed by Colin Cowie for legally tying the knot with civil ceremonies. Renew your vows or have a blessing with a symbolic ceremony, all kissed with the same Colin Cowie glamour and finesse.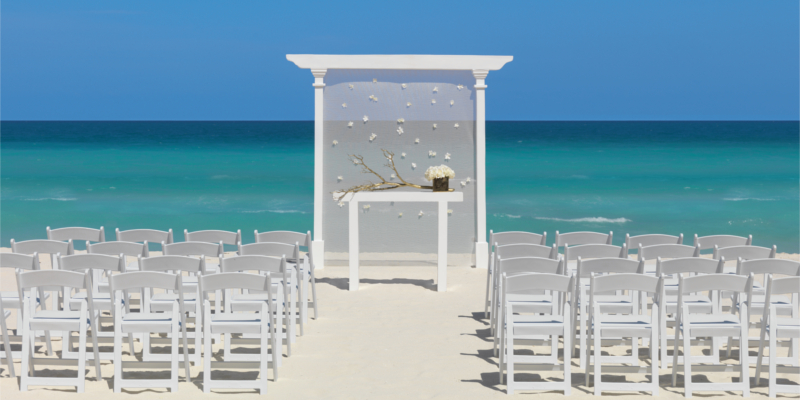 Superstar packages for zilch
The Complimentary Collection Wedding Package entails everything you need for your special day:
Bridal bouquet of roses
Buttonhole, one tier cake
Sparkling wine
Set up for up to for 32 persons
Wedding planner and much more.
The best part is, as the name suggests, it's complimentary with your stay at Hard Rock Hotels.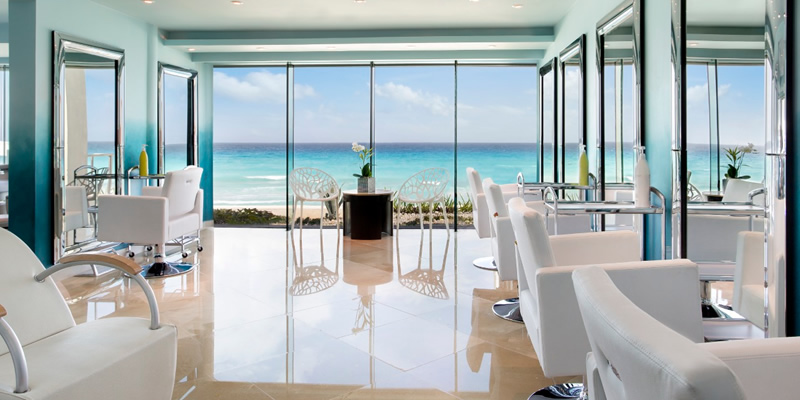 Have the day you've always dreamed of
Add extra frills with the plethora of wedding packages waiting to satisfy your tastes.
If you're looking for an extra touch of romance and elegance, the White Rosette Wedding Package is just the ticket to an indulgent marriage. Walk down the elegantly decorated aisle to the sweet sound of music played by a soloist. Watch the sky come to life in an array of colour with your very own ground fireworks display at Hard Rock Hotel Cancun and Hard Rock Hotel Riviera Maya. Sounds magical, right?
Inspire Hard Rock's wedding specialists with your personal selections creating a bespoke wedding collection just for you. Celebrate into the night with live entertainment and music. Charm guests with intricate Menhdi designs hand-drawn by skilled artists and enjoy authentic dishes created by master chefs available at Hard Rock Hotel Cancun and Hard Rock Hotel Riviera Maya.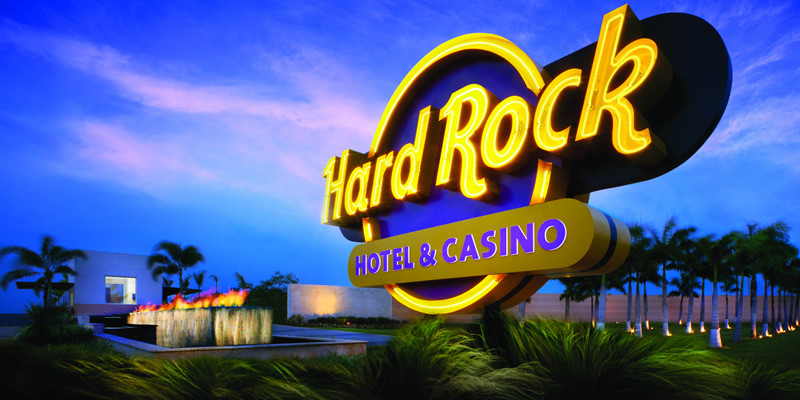 Turn up the romance
Take romance further and indulge in the complimentary With Love Package for your special honeymoon getaway. Crafted for luxurious romantic experiences, the collection includes: a mini cake, sparkling bottle of wine, special honeymoon dinner, in-room breakfast and a Jacuzzi experience. All you need is proof of marriage in the last year and you'll be indulging in a honeymoon getaway experience fit for a rock star.
It's time to create your dream wedding and honeymoon, Holidaymaker.