Andy Enjoys the Ultimate in Family Getaways
It's easy to see why Walt Disney World is the destination of family getaway dreams – six Disney parks, countless dining, shopping, entertainment and relaxation experiences. Step into the magical world of showbiz at Hollywood Studios, watch fairy tales come to life at Magic Kingdom, get your adrenaline rushing at Typhoon Lagoon, and get up close and personal with some of the world's most interesting inhabitants at Animal Kingdom. Explore lands of endless enchantment, where your fantasy becomes a reality.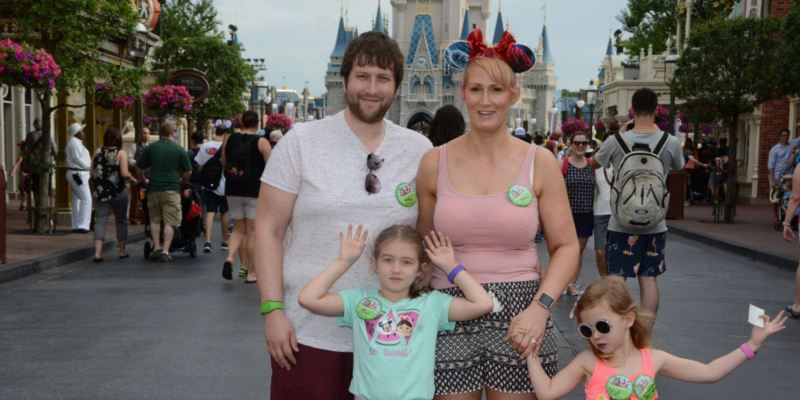 Fast Facts
• Walt Disney World Resort is the same size as the City of San Francisco!
• All the Disney World hotels are unique and offer advantages over each other for example the distances from Theme Parks.
• Make use of your MagicBand to dine out and shop at any of the other Disney Hotels or Disney Springs without the need to carry your wallet.
• Sorcerers of the Magic Kingdom is an interactive card adventure that is a great way to break-up walking around the Magic Kingdom. Can you defeat Hades and save the Magic Kingdom?
• You are never more than 30 steps from a bin.
• There are 29 Disney Resort hotel locations at your fingertips, from camping out at The Campsites at Disney's Fort Wilderness Resort to an On the Water Bungalow at Disney's Polynesian Villas & Bungalows.
• With a fleet of over 350 buses Walt Disney World has the third largest bus fleet in Florida. Buses run at about 20 minute intervals and connect the theme parks and hotels to each other.

Top Tips
• Yak and Yeti in the Animal Kingdom is fantastic for food. It's super popular, so be sure to reserve a table!
• Not staying at a Disney Hotel? Make use of dining reservations to meet characters and take a look around the hotels.
• Be savvy, take snacks and drinks into the parks in a cool bag.
• Convert left over Quick Service Meal Credits into Snack Credits and take all the Disney sweet treats home.
• FastPasses really help to reduce your queue time, download the My Disney Experience app and do them on there before you go.
• You can get free ice water at any dining location that has fountain drinks, if you've had your fill pop!
• Want a meal at Cinderella's Royal Table in Cinderella's Castle? Book through the My Disney Experience, it gets booked up early. We made our reservation 6months in advance.
Get Involved
Fancy yourself the ultimate in family getaways? Give that beautiful orange button a push, or have a chat with us in the comments below.