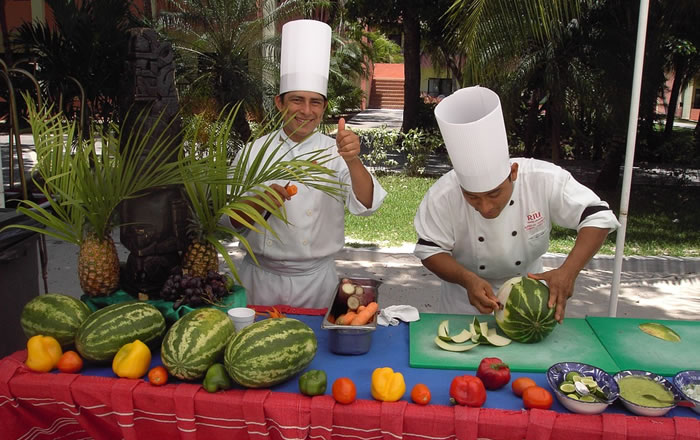 Food and holidays go hand in hand. Whether you go wild at the all-inclusive buffet, fine dine with alfresco dishes at the a la carte, or hunt out the very best dishes at the local restaurants; no getaway is complete without trying something new.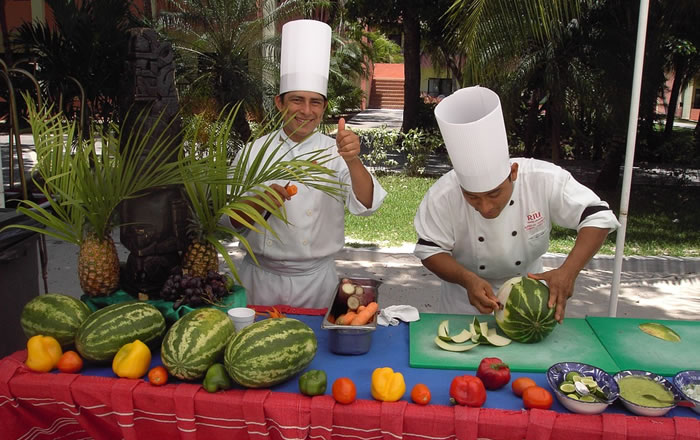 The choices are endless and there are so many new things to try that you would never find back home. If you do find yourself in one of these incredible destinations in the Caribbean and beyond here is the one dish from each of the country's national favourite that you can't leave without sampling:

Antigua
Fungie: Pronounced foon-gee, this is a dish very similar to the Italian Polenta being made mainly of cornmeal.

Aruba
Keshi yena: A large, round ball of cheese served steamed or fried and stuffed with minced meat. Cool island soup is another must-try dish in Aruba.

Barbados
Cou cou: Served with flying fish this is the national dish of Barbados. A similar fish to polenta or grits, Cou-cou is made with corn meal and okra.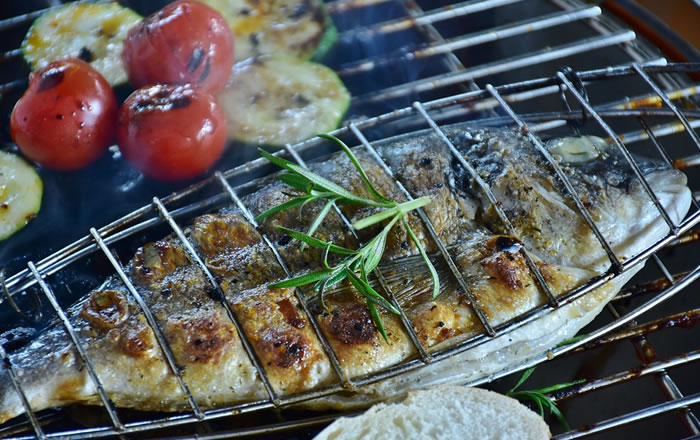 Cape Verde
Cachupa: This is stew, is a blend of maize, onions, green bananas, manioc, sweet potatoes, squash, yams, tomatoes, cabbage and sometimes bacon. It's difficult to compare to anything else, you just have to try it to get the ultimate Cape Verde experience.

Cuba
Ropa vieja: Shredded flank steak in a tomato sauce base, black beans, yellow rice, plantains and fried yuca with beer make this a delightful Cuban cuisine.

Dominican Republic
La Bandera: This colourful meal matches the colours of the country's flag and consists of rice, red beans, meat and salad. Healthy, cultural and delicious!

Egypt
Kushari: A mixture of rice, lentils and macaroni, kushari is considered to be the national dish and is a tasty and hearty affair.

Goa
Curry: Not just any curry, Goan food is considered incomplete without fish. Rice and fish is the staple of most households with Kingfish the most common delicacy. The different variations of fish curry mean you will never taste two the same

Grenada
Oil Down: A hearty one pot dinner consisting of salted meat, chicken or fish, crayfish, local-style dumplings, breadfruit, green fig, sweet potato, dasheen, and callaloo amongst other vegetables. Everything is stewed down in fresh coconut milk, herbs and spices; often cooked on an open coal or wood fire this will keep you full to the brim all day

Jamaica
Ackee and Saltfish: Ackee is Jamaica's national fruit and salted cod was originally imported in to Jamaica as a cheap source of protein, becoming one of their staple foods. Blend the two and you have the perfect breakfast or brunch. You can't talk Jamaican food without a mention of jerk chicken either, if you see any street food vendors be sure to pick some up for an authentic Jamaican experience.

Maldives
Garudhiya: This fragrant fish soup will be for you if you are a fan of miso or dashi. Filled with spices, fresh tuna and citrus notes the dish is a perfect winter-warmer or fresh soup for summer.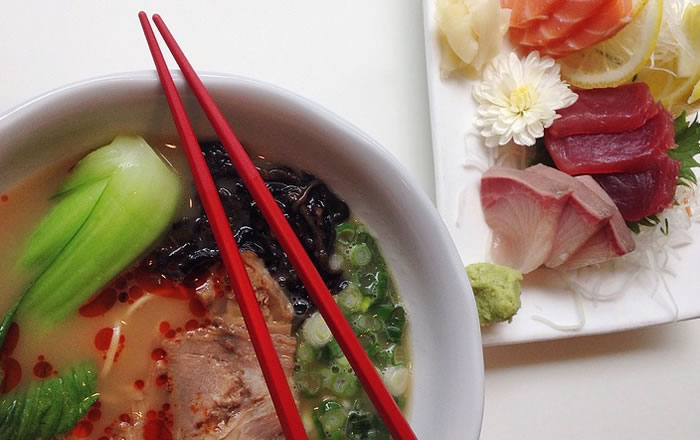 Mauritius
Creole: Mauritian food is a combination of native African, French, Chinese and Indian, with many dishes created that are unique to the island of Mauritius. Typical dishes include curries, breads and pickles, cooked alongside slow-braised European meats using locally available ingredients.

Mexico
Mole: A dark and tasty sauce made from sautéed onions and garlic combined with exotic spices and herbs, ground nuts and chiles, the sauce is simmered with dark bittersweet chocolate. The unique addition of chocolate make this a quintessentially Mexican sauce that accompany the best meats for an authentic Caribbean meal.

Sri Lanka
Curry: Like Goa, Sri Lankan cuisine has been shaped by influences from Indonesian cuisine some of the staples of Sri Lankan meals are rice, coconut, and spices.

St. Kitts
Stewed Saltfish: The national dish of St. Kitts and Nevis also comprises spicy plantains, seasoned breadfruit and coconut dumplings. Yum Yum!

St. Lucia
Green fig and saltfish: Often served during the festival of Jounen Kweyol, the classic Caribbean mix of fruit and fish is a mighty tasty one!

St. Vincent
Roasted breadfruit and fried jack fish: For many people, the breadfruit is seen as a symbol of St. Vincent. You will find its uniquely shaped leaf engraved into flower pots along the bayfront of Kingstown.

Thailand
Pad Thai: This popular noodle dish is made with chewy, stir-fried rice noodles, vegetables, bean sprouts, peanuts, and egg, among other things. The inclusion of peanuts make this famous cuisine unique and oh so tasty.

Tobago
Crab and callaloo: Often prepared for Sunday lunch, Callaloo is the country's staple vegetable. The edible leaves of the Amaranth plant almost resemble spinach but have their own distinctive taste. Paired with crab, you have yourself a traditional Tobago meal.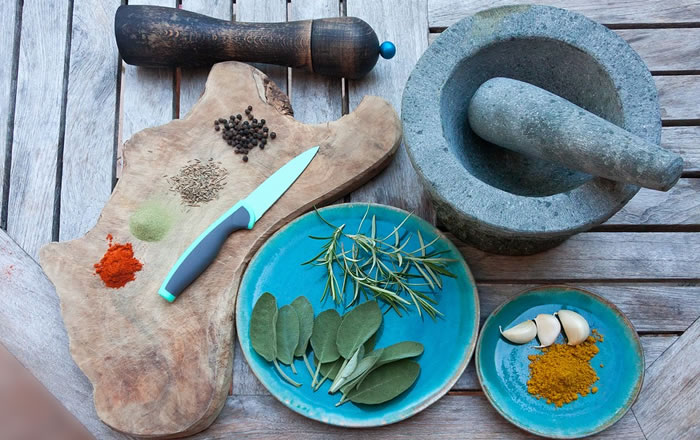 Have we made you hungry yet?
We hope we have inspired you to try something new on your getaway, or even try and whip up some Caribbean cuisine in the comfort of your own home.
If you have any recipes, ideas or any more unique dishes you have tasted on your travels, do share them with us on Facebook or Twitter or in the comments below.