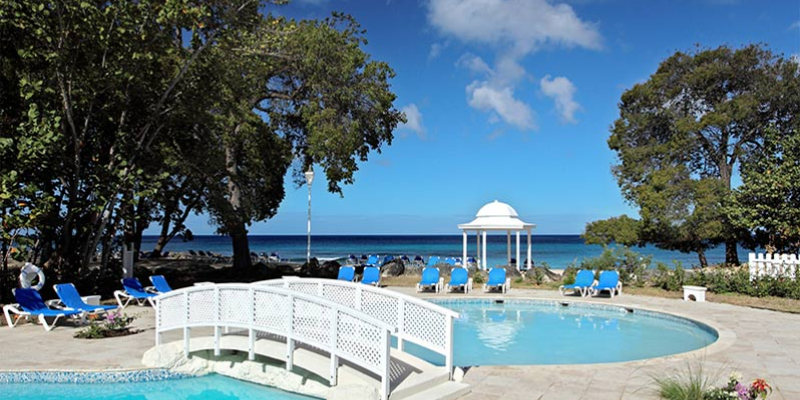 Set among the lush flora and vast coastlines of Saint Peter, Barbados, this stylish 4-star resort offers a plethora of activities for a fun-filled family escape. Three age-oriented kids clubs plus sports and recreation for all ages promise activities suited to every generation at Almond Beach Resort. If you're looking for an opportunity for uncompromising family time in the Caribbean, this could be the resort for you.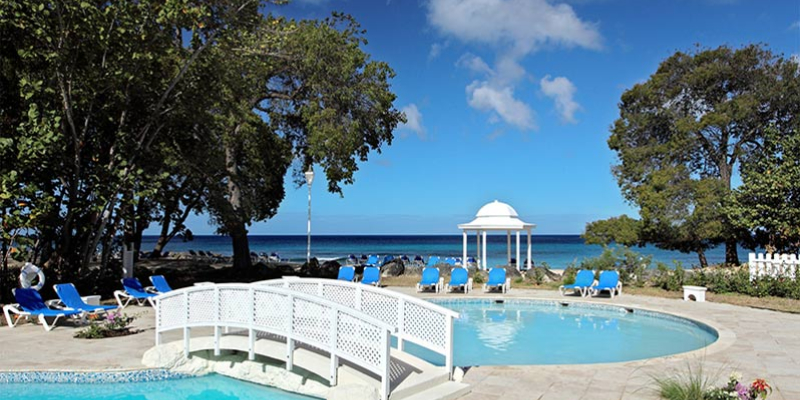 Memorable Family Moments
Activities for all ages sculpt the ideal family adventure at this resort. Trips around the island with organised tours and excursion, sea life explorations with snorkelling and watersports in the calm waters of the reef, and 6 pools within the resort offering opportunities for relaxation and exhilaration are just some of Almond Beach Resort's features. Adult holidaymakers can visit the sister resort Sugar Cane Club Hotel & Spa for a trip to the spa where hydrotherapy, massages, a steam room and more await.
Allow junior holidaymakers to meet guests their own age in the kids clubs whilst you indulge in the Sugar Cane Spa. The Coral Club for 0 to 4 year-olds features a supervised outdoor pool, stories and toys among other fun activities. For children between the ages of 5 and 11, the Sandy's Surf Lodge holds crafts, movies, games and more and guests aged 12 to 16 can visit Studio 246 where a DJ booth, junior chef sessions and dances help create memorable holiday moments in the form of new skills, interests and friendships.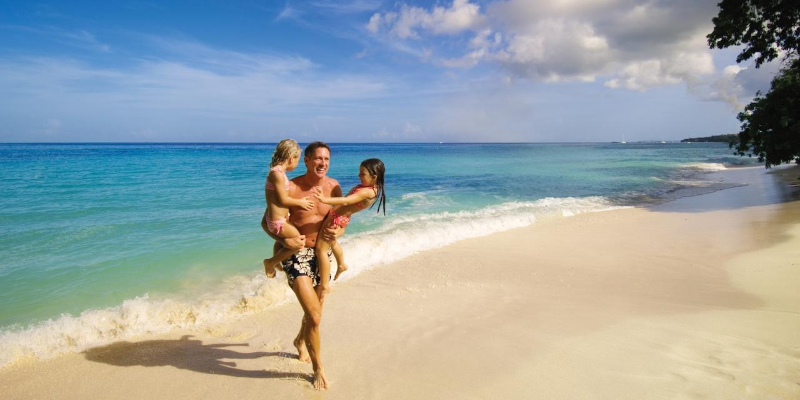 Comfortable Accommodation
A total of 195 recently renovated rooms showcase dazzling ocean or pool views from your balcony or terrace with blackout drapes to ensure a sound night's sleep for families using the comfortable rollaway beds in the living space. The one bedroom and beachfront suites accommodate for up to 2 adults and 3 children, allowing larger families to enjoy an escape in Barbados together.
Coffee and tea facilities and a fridge in the kitchenette are also available to keep refreshing beverages cool and allow holidaymakers to enjoy a relaxing warm drink at the end of adventure-filled days. On days where parents find themselves wanting to indulge in the adult facilities, an in-room childcare service is also available alongside the kids clubs.
A Plethora of Dining
3 restaurants offer quality casual dining, featuring classic Caribbean cuisine, both à la carte and buffet-style, with dishes from sea food at The Reef Restaurant and Bar to extensive grill menus at Horizon's Restaurant & Grill. With so many themes and flavours to choose from, even the fussiest of eaters will find a dish for their taste. Adults can also visit the neighbouring Sugar Cane Club Hotel & Spa resort to indulge in the fine dining that La Salsa has to offer in a change of scenery. 3 bars are also included in Almond Resort's All-Inclusive programme so you can stay topped up on cocktails, rum, soft drinks and more.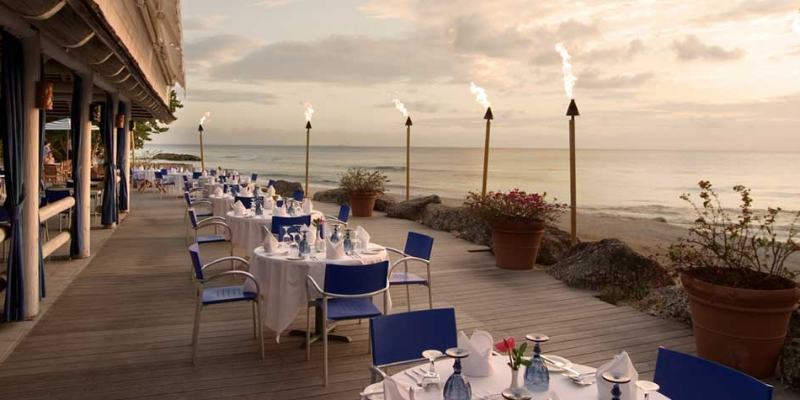 If we've inspired you to visit Almond Beach Resort to create new family memories in Barbados, click the button below and our experts will give you the low-down.