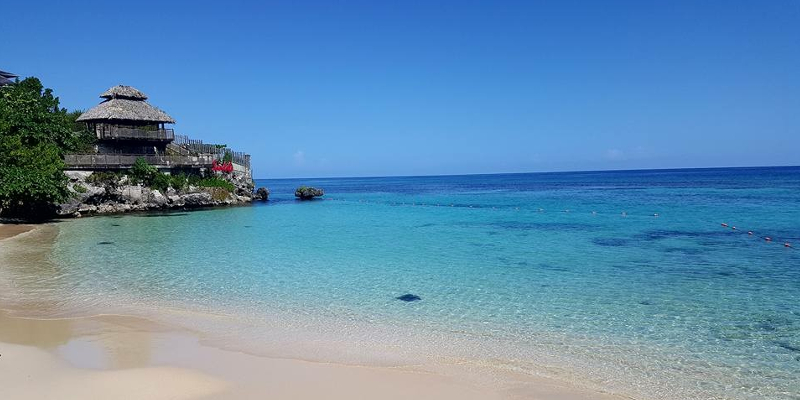 Jamaica is truly a jewel that I will treasure forever, topped off with a fabulous stay at Sandals Ochi Beach Resort. An incredibly impressive all-action resort with endless activities and nightlife. The largest of the Sandals Resorts collection, this couples resort offers two holidays for the price of one. All the things that make Jamaica such a uniquely spectacular destination are at the heart of Sandals Ochi – trendy yet private and embodying the true Caribbean soul with a dynamic energy. Here's all the insider information and top tips from my escape: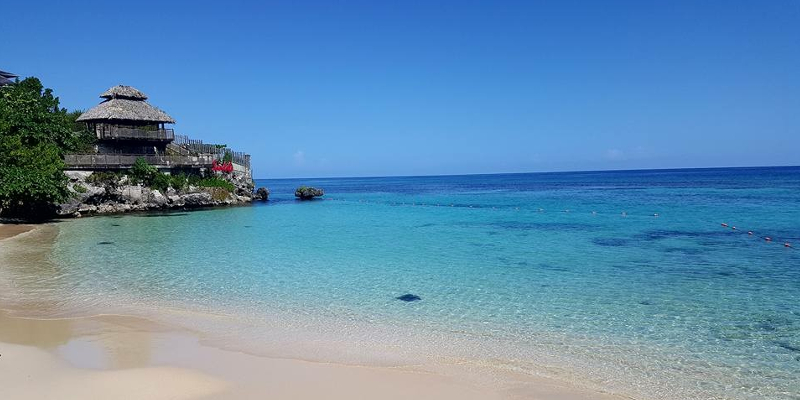 Fast Facts
• Sandals Ochi Beach Resort is a new all-inclusive beach resort offering both excitement and unsurpassed privacy.
• Find the home that suits you with 2 unique villages in one resort. Choose from the All-Butler Village and the Caribbean Riviera.
• Wine and dine until your heart is content with a choice of 16 restaurants and 11 bars.
• Enjoy unlimited golf, free green fees, transportation to Sandals Golf & Country Club.
• The Ochi Beach Club provides the ultimate party experience combining entertainment, music and cuisine.
• Set within a 100-acre stretch of lush greenery allowing you to discover untouched areas of Jamaica.
• Indulge side by side at your choice of two Red Lane Spas®.
• Revel in the ultimate in service with exclusive English Guild-Trained Butlers.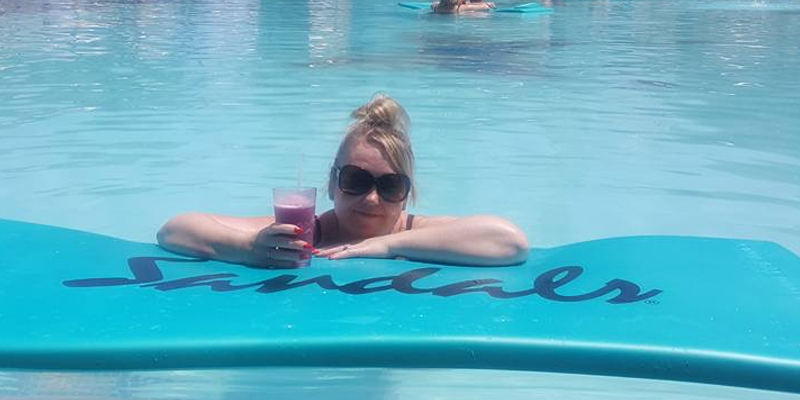 Top Tips
• Head to The Rabbit Hole. Set in the 1940's with quirky cocktails and musicians that will blow your socks off.
• For a luxury breakfast, Le Gourmand is your go-to. Blueberry pancakes with a morning mimosa are a must.
• Take the "Hop" buses to travel across resort in speed and style. They run every 10 minutes from day to night.
• Spend romantic evenings watching movies under the stars. Grab your popcorn or nachos and kickback on the oversized beanbags.
• The Jerk Chicken is an essential. If you're feeling brave, sample the hot sauce.
• My tipple of choice was a Purple Rain. The fantastic barmen will conjure a cocktail just for you. A "Sarah-Jane Surprise" became a regular must-have.
Get Involved
All that's left to be said is see it for yourself. If you'd like to find out more about Sandals Ochi Beach Resort, push the delightful orange button below, or leave a comment below.

Sandals Ochi Beach Resort, Jamaica from only £0pp