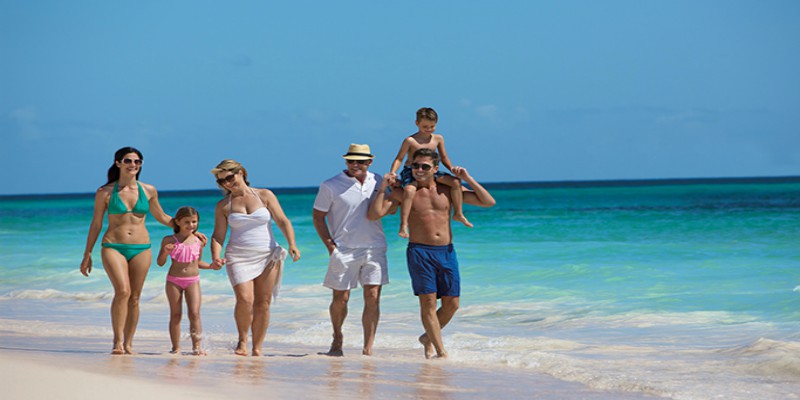 Fun-filled activities for all ages
Occupying a prime beachfront location on Bávaro beach, one of the most beautiful beaches in the Caribbean, Now Larimar Punta Cana has a vast array of activities ensuring holidaymakers are kept entertained. The resort features non-motorised water sports, a tennis court, a basketball court and even a 4-lane bowling alley* (* additional costs apply). If that's not enough the nearby Dominican villages or city tours of Santo Domingo are great excursions. After you've finished exploring this tropical paradise, you can comfortably relax in one of the Preferred Club rooms, hosting whirlpools on the terrace or balcony to admire the panoramic views and turquoise waters of the Dominican Republic.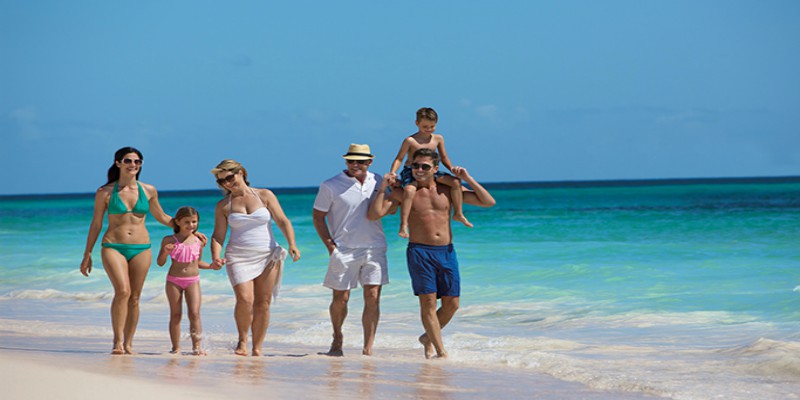 Deluxe Accommodation
Reap the benefits from one of the Preferred Club rooms with upgraded and additional amenities. These suites provide spacious lodgings and breathtaking views of the Caribbean. Butler service is also available for a maximum of 7 nights, this VIP service provides you with a mobile phone for personally contacting your butler (calls available from 09:00 to 22:30). If you are looking to woo your significant other your butler can also arrange: preparation of whirlpool with rose petals and bath salts, a romantic breakfast in bed*, complimentary late checkout until 14:00 (based on availability), or a bottle of sparkling wine to make your stay as special and hassle free as possible (* additional costs apply).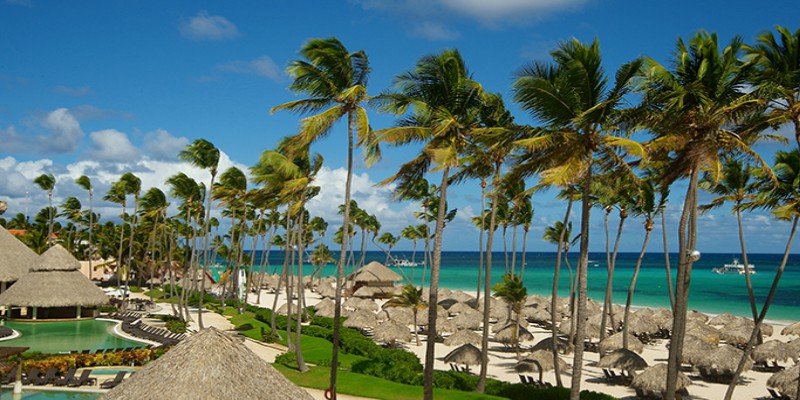 An extensive recreational offering
This family-friendly resort has 2 dedicated clubs for children and teenagers, the Explorer's Club for Kids (for ages 3 – 12) includes a playground, treasure hunts, big screen outdoor movies and a rock climbing wall. Core Zone Teens Club (for ages 13 – 17) has video game facilities, an internet centre, dedicated snack bar and social events such as table games and discos.
Located on the east coast of the Dominican Republic, Now Larimar Punta Cana is positioned next to the neighbouring offshore islands of Isla Saona and Isla Catalina, ideal for those seeking an excursion showered in authentic Dominican culture. The resort, however, offers 5 pristine pools including a Kids' Pool and 2 Preferred Club pools, clay tennis courts, various water activities, sensational spa facilities, nightly live entertainment and much more. Within the resort there are no wristbands and free Wi-Fi is available throughout. Be assured, the extensive recreational offering from this 5-star resort will have you covered.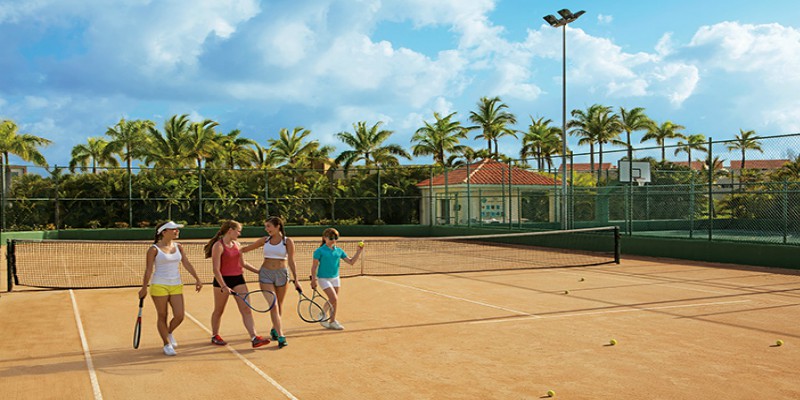 Ready to learn more? Click the button to get started or, click here to continue reading.