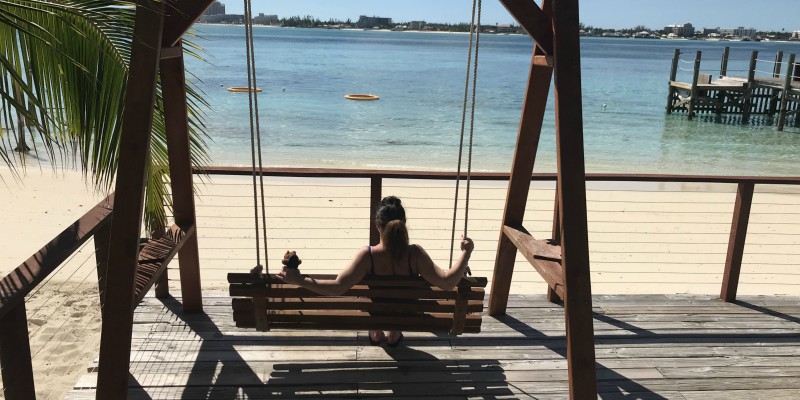 From the moment that I arrived at Sandals Royal Bahamian, I fell in love with the Bahamas. Sandals is renowned for romance, luxury and impeccable service and it certainly didn't disappoint. The hotel has not one, but two amazing white sandy beaches with turquoise waters and it also has an offshore island with free boat transfers from the resort to the island both in the daytime and the evening. Here are some fast facts and top tips from my amazing trip.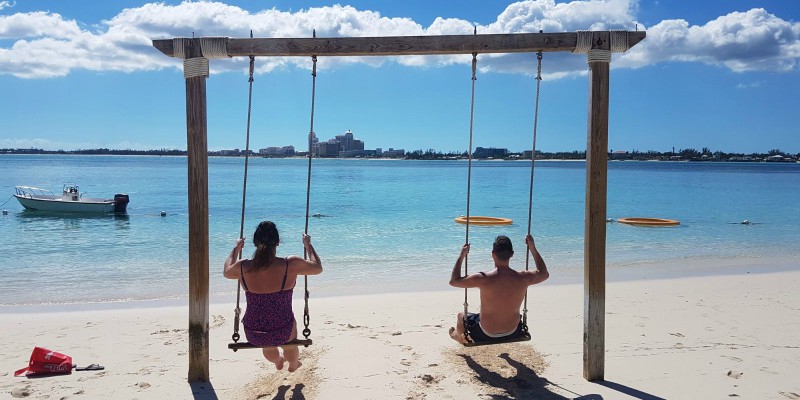 Fast Facts
•  The offshore island offers a complimentary private ferry over to the island where you can experience a pool, swim up bar, snorkelling, 2 beaches with beach-side cabanas and a restaurant all of which are included as part of your Ultra All-Inclusive.
•  The hotel has 30 different rooms and suites including butler service for selected suites, rooms with a swim-up pool and rooms with an outdoor tranquillity soaking tub.
•  There are 10 speciality restaurants available and a full room service menu for those nights when you just want to chill in your room in your tranquillity tub.
•  The hotel has two fantastic pools, one of which has daily activities, the other is more relaxing.
•  If total relaxation is your thing, why not indulge in a treatment at the Red Lane Spa.
•  Wedding and Retie the Knot packages are available for the ultimate romance.
•  If that isn't enough and you decide you're missing home the hotel has its very own authentic English Pub, it even has snooker tables.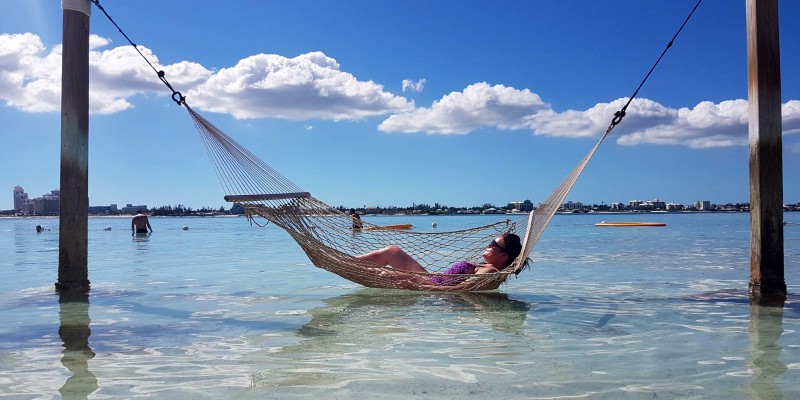 Top Tips
•  Whilst on the offshore island, be sure to try Conch, it's a Bahamian speciality and it tastes amazing.
•  The nightly entertainment is not to be missed. We particularly enjoyed the live singer down at the beach and the sing-a-long evenings in the piano bar.
•  You may be lucky enough to see the turtles when snorkelling around the offshore island but don't forget your aqua shoes as some areas are a little rocky.
•  On arrival at the hotel make a reservation for the Teppanyaki restaurant. It gets booked quickly and offers an evening of fun and fabulous food.
•  A visit to the penthouse gym is a must, even if it's just to take photos of the sunset.
•  Ever thought about having dinner under the stars? For a small cost, the hotel can arrange a romantic candlelit dinner served by a private waiter under a gazebo, on the pier or even on the white sandy beach.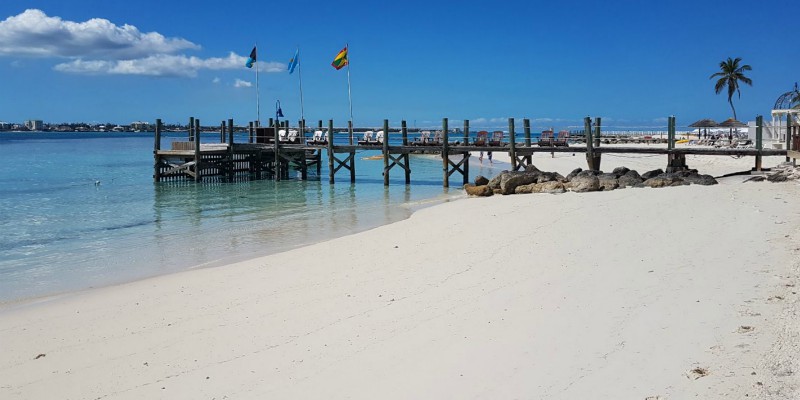 Ready to indulge in the delights of Sandals Royal Bahamian yourself? Click the button to get started or, click here to find out more.

Experience Sandals Royal Bahamian Spa Resort & Offshore Island from only £1,600pp