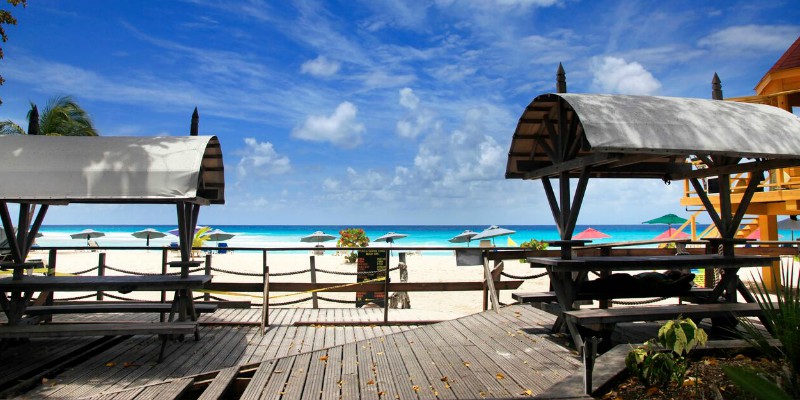 Fewer places encapsulate the laid-back vibe of the Caribbean like Barbados. Full of swaying palms, endless white sand beaches and glorious rum punches, it's no surprise people return to the island year after year. From the UNESCO World Heritage-listed capital to the welcoming inhabitants, here is the top four things that make Barbados so special.
1. Jaw-Dropping Beaches
Think powder-white sands, turquoise waters as far as the eye can see, all framed by sheltering palm trees. The east coasts hails international surfing and windsurfing competitions on the incredible waves whilst the west and south coasts benefit from the serene waters of the Caribbean Sea.
Step away from the picture-perfect coastline and Barbados' interiors are even more beguiling. Voyage through tropical rainforests bursting with all manner of colourful life. Take a hike, or opt for something more unusual in an off-road safari adventure, the choice is yours.
2. The Birthplace of Rum
Recognised world-wide as the true birthplace of this powerful drink, Barbados has been distilling for over 370 years when the liquid, formed from fermenting sugar cane, became popular among English soldiers. Present in a range of different cocktails across the island, there really si no better place to take a sip of the famous tipple.
For a traditional rum distillery experience, head to the Jacobean style mansion of St. Nicholas Abbey, one of the oldest plantation houses in the Caribbean and home to St. Nicholas Abbey Rum with a 350-year heritage.
3. Explore Bridgetown
Overflowing with brightly coloured buildings and an unshakeable rhythm, Bridgetown is the place to go for those with a love of history and the unique. With the downtown area and Garrison named as a UNESCO World Heritage site, the area is steeped in historical significance with a multitude of sights to see and explore.
4. Party All Night
The land of cook-outs on the beach and partying all night, wherever you are in Barbados there's sure to be music playing and rum punch-a-plenty. Head to Oistin's Fish Fry on a Friday night for an event full of activity with fresh fish galore.
With 6am mimosa breakfasts and street parties bursting with life, Cropover is the life and soul of Barbados brought together by one unforgettable event. Head to Barbados during the summer months and you will be greeted by the event in full swing. For the biggest street party, complete with brightly-coloured body paint, head to the Jamabalasse.
With endless food choices to grab from the numerous food trucks leading up the rear of the parade paired with music and dancing for mile after mile, it really is an experience that carries on until the early hours.
Planning your escape to Barbados? Click the button below to see our full collection of Barbados properties or talk to one of our personal travel advisors to find out more.