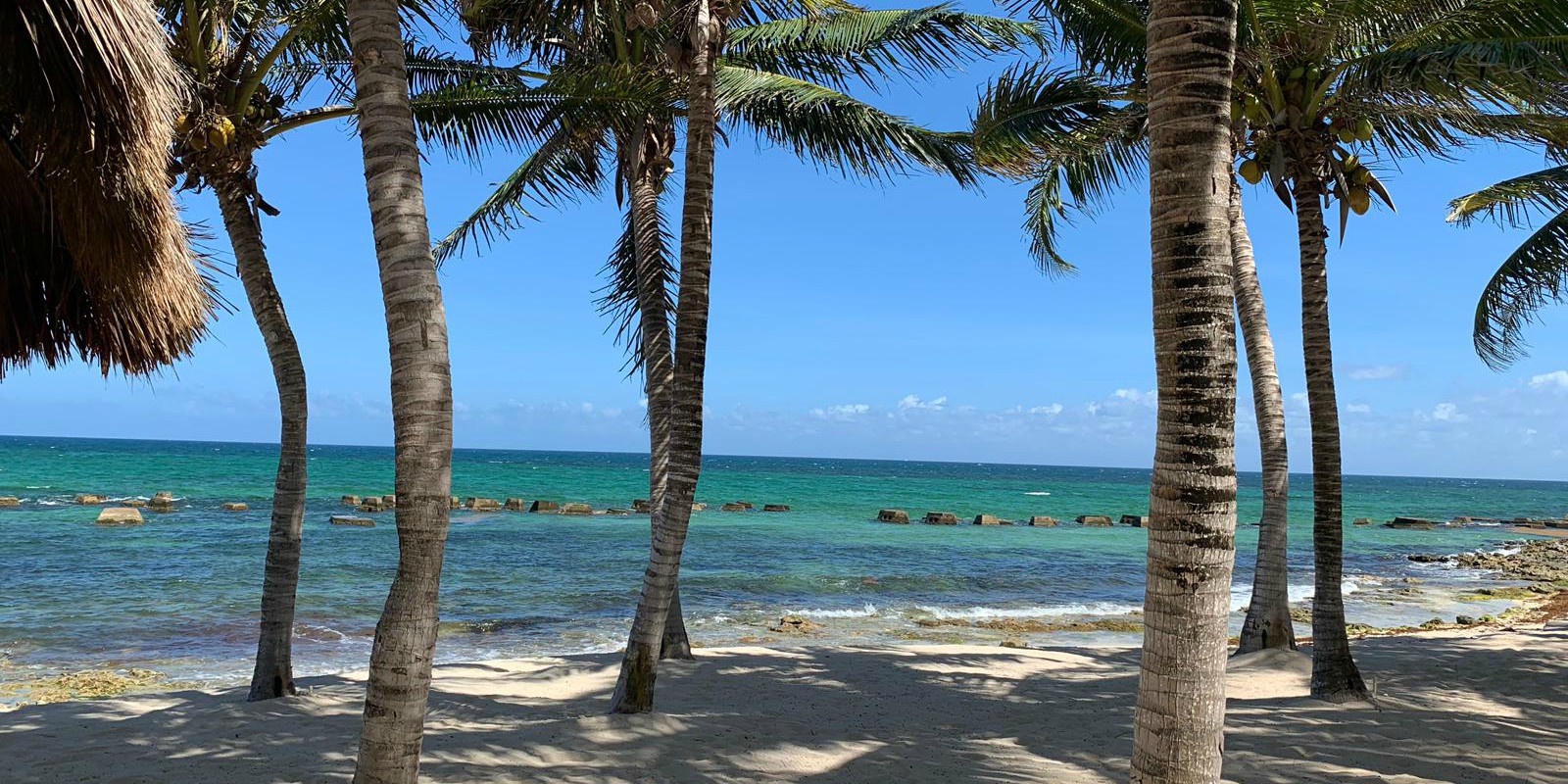 Jetting off to sunny Mexico, Lacey got to discover the incredible El Dorado Casitas Royale, here's what she got up to during her stay with top tips on how to make the most of this incredible resort.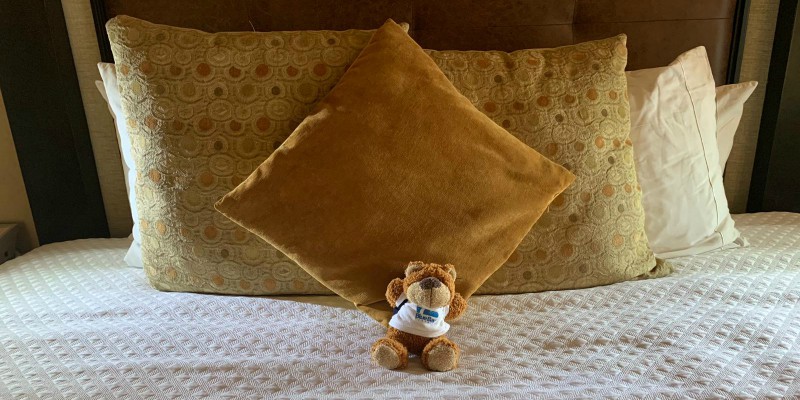 El Dorado Casitas is a beautiful and tropical resort. It is easy to find your way around as the whole resort is set beachfront you can just make your way down following signs as you go.
The staff are really friendly and everyone seems really relaxed and lively. When you check in you are given an overview of the resort and also are provided with a map of the resort.
There is definitely something for everyone at this resort however I would say the resort caters to young and livelier people as there is a lot of daily and nightly entertainment.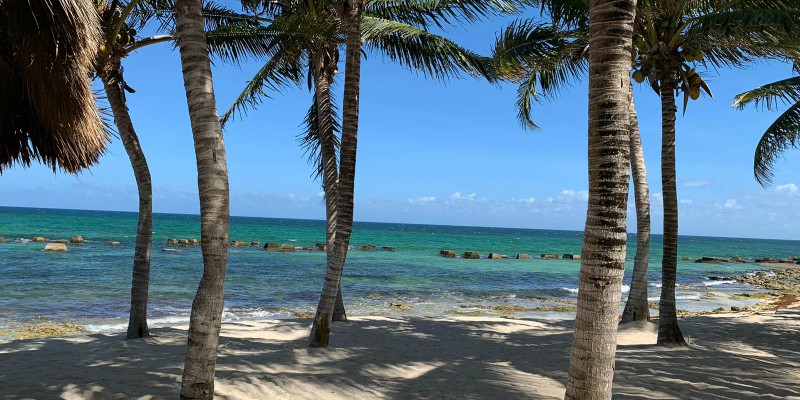 Location
The resort is situation just off a main road so you do need transport to get out of the resort, however it is a 25-30 minutes' drive into Playa Del Carmen where you can enjoy a night out at Coco Bongos Playa del Carmen. If you want a good night out I would recommend Coco Bongo's its exquisite and nothing like I have seen before in a usual nightclub.
You also have the Generations resort next door which you can access along a path and you can make use of the pool, restaurants and bars there.
The resort is pretty much all ground level so you could easily access all the restaurants, bars and beach. The pools have a few steps into but there is a rail to help you in and out. If someone does struggle walking long distances the buggies would be required as it is a large resort.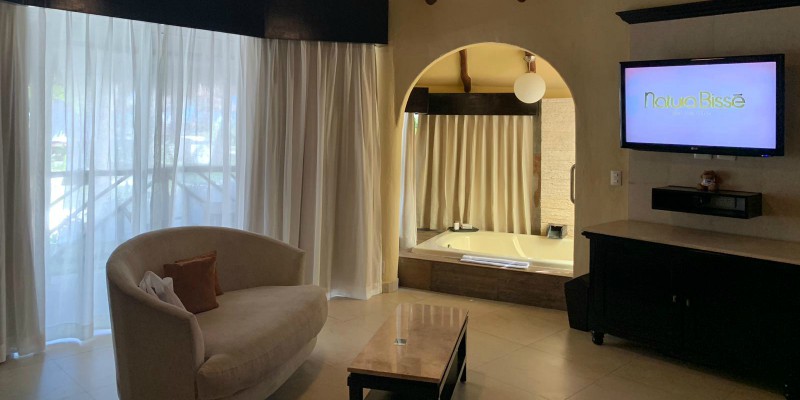 My Humble Abode
The room was extremely spacious and clean. We had a huge bed and a massive Jacuzzi bath which you can step down into. You have a living area with a sofa facing your TV and an additional table and chairs. On your balcony you have a double bed and also a table and chairs. So there is plenty of space. As well as this you have the indoor rain shower with a standard shower head attached then also the outdoor shower.
You get 24 hour room service and can find the menu's on the TV. Your personal concierge located near to your room, but also available by phone. There's daily maid service, nightly turn down service and a restocked mini fridge with snacks such as crisps and chocolates, soft drinks, beers, fruit juices and bottled water. Lots of toiletries, shower gel, shampoo, conditioner, cotton buds, shaving foam and a shaver, toothpaste and toothbrush and more.
Wining & dining
Our favourite restaurant for food throughout the day was Cocotal, with a carefully chosen menu of international foods, the burgers amazing! I had a chicken burger every time we ate there.
For dinner, my favourite restaurant was Kampai, the food was really flavoursome, they had some spice which is to be expected but not too much and the portions were big and you could go to this restaurant for either lunch or dinner with no reservation required.
Every restaurant asked if you have any dietary requirements. We never needed to, but they will adjust food to how you want it (i.e. take ingredients out of your meal that you don't want)
Our favourite bar was the beach bar. This is by far the busiest bar. It is a gorgeous setting with swinging seats and there is a pier you can walk out into the sea. This is where a lot of the entertainment happens, there is a little stage for bands, and karaoke. They also play music (they love Pitbull).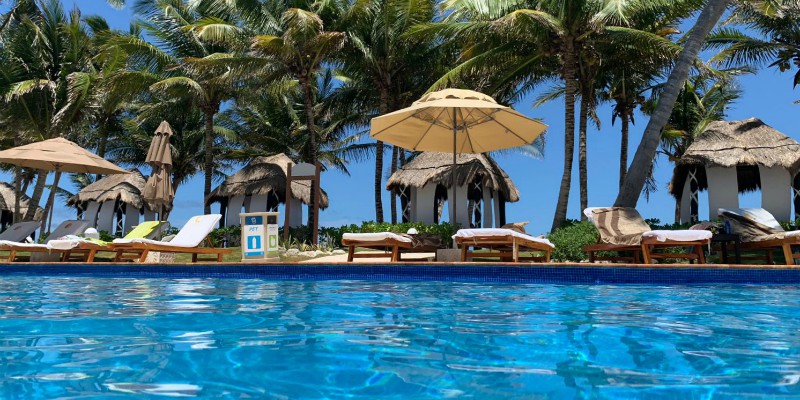 Amenities
The layout of the casitas means roughly each cluster of 16 casitas will have a pool in the middle with its own swim up bar. People tend to stick to the closest one meaning you have the same people each day so it's nice and friendly and they don't get too crowded. Our bar man was really nice and let us plug our phones in the speaker to play music.
There are the larger pools where they have the main activities going on, like water aerobics and foam parties. These can get busier but again, they have music playing throughout the day and there is a swim up bar also.
You can also make use of kayak equipment and a bike to get around the resort (just speak to your concierge)
There are beds all along the beachfront and you can walk the entire way across as the resort is completely beachfront. There is some areas where there is more beach and you are able to step into the sea where some are higher and a little rockier. You also have the natural salt water pool which is really refreshing in the heat.
The activities were definitely fun and the resort do well to get people involved. The karaoke was a great hit and a lot of people signed up it was a really good atmosphere.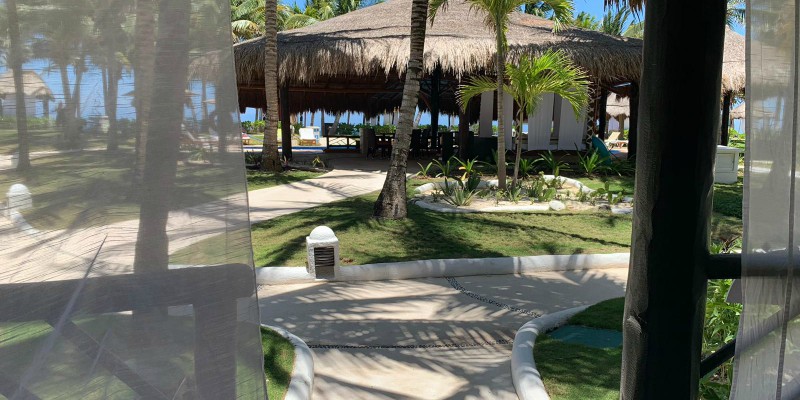 Fast Facts
It is a beautiful, tropical resort and has a lot to offer.
With food, bars, activities there is something for everyone! You have the added benefit of making use of the amenities of another resort so you also get more than what initially the resort can offer.
It's beachfront, friendly and lively.
You never have to go far to have a dip in the pool and because most restaurants don't require reservations the choice is yours.
There are no restaurant reservations other than Fuentes and the Italian Casitas meaning less restrictions on where you dine.
There is a stage where there is nightly entertainment every day and the place to be after that is the beach bar.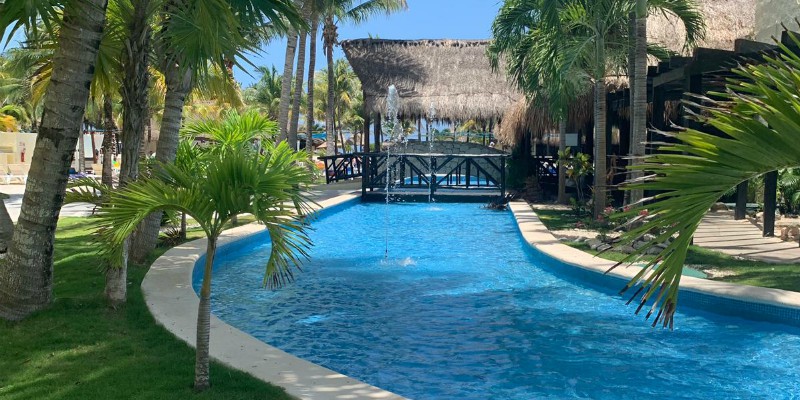 Top Tips
Fuentes is a must! It is very different to any cooking show I have been to before. The wine pairing is a great extra (£). Just be careful if you make a reservation that you must show up, else you may get a charge for not showing.
You also have the activities board, one for exercise, another for daily and another for nightly entertainment so you can check exactly what is happening so you don't miss out.
Certain restaurants may be closed certain days so to avoid disappointment you can make reservations with your concierge.
The room type is definitely worth the upgrade from the standard at El Dorado Royale. You get the shared pool, bigger and more spacious rooms and the outdoor shower too. The layout of the room is a lot better also.
The food at Kampai is absolutely delicious and you can eat there for lunch or dinner without reservations needed.
Strawberry Daiquiri is a must in the heat, and it tastes amazing.
All the activities happen in the main pool – check the activities board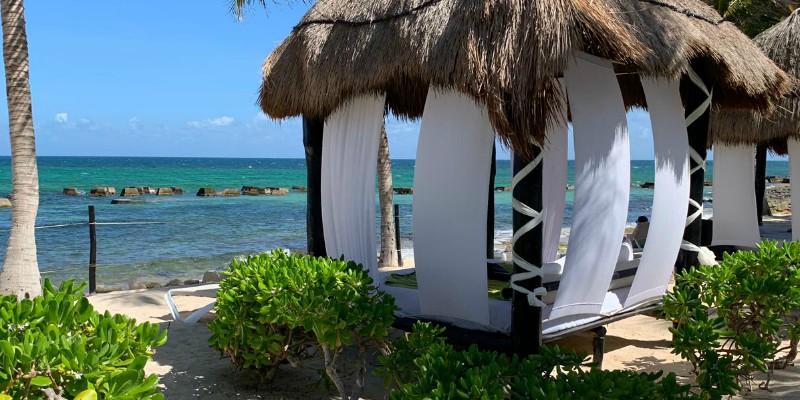 Looking for your very own El Dorado Casitas Royale escape? Click the button below to request a quote from one of our personal travel advisors. Or, Click here to find out more about this incredible resort.

Experience El Dorado Casitas Royale, from only £0pp