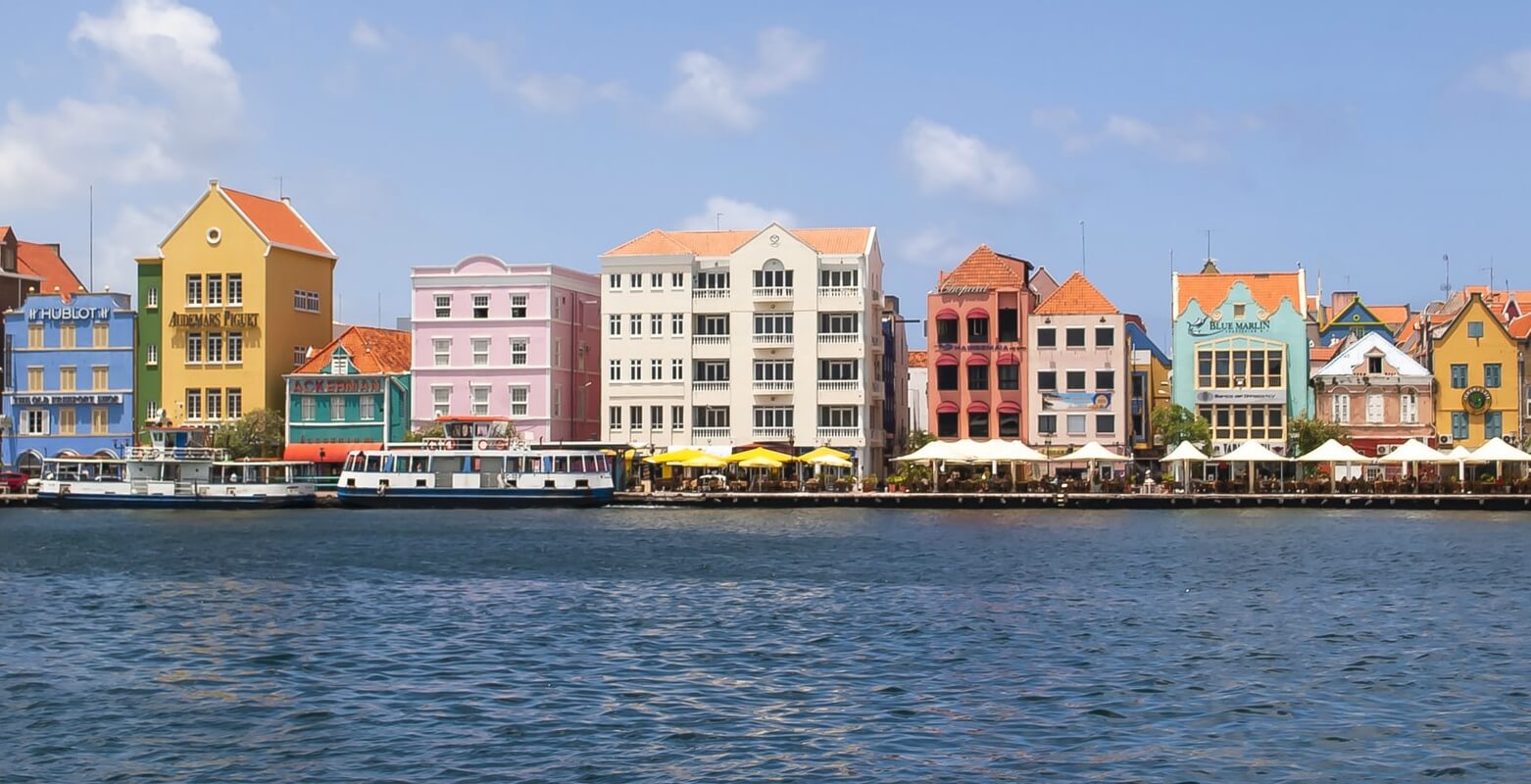 Curacao is a wild and diverse land. Here's our guide to getting to know this beautiful country a little better.
If you've ever been to, or searched for, Curacao you'll already know that it's renowned worldwide. Stunning Caribbean beaches in secluded coves, great diving, and rich European heritage make up its nature. But if you haven't heard of it before, here's our guide for getting to know Curacao.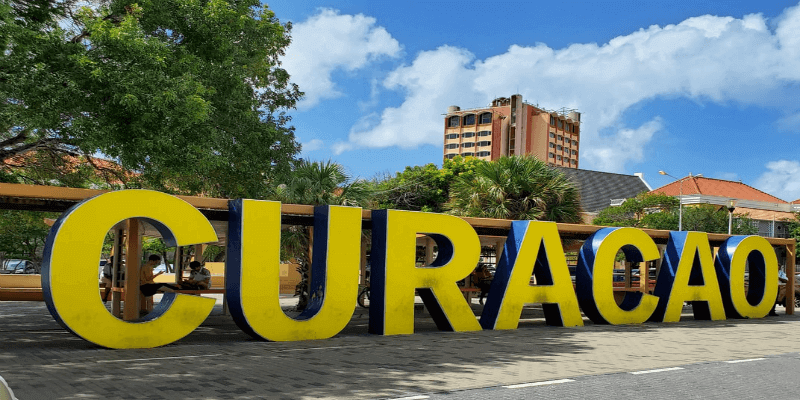 Laying in the south of the Caribbean Sea, just off the Venezuelan coast. Curacao is part of the ABC Islands, along with its sister islands Aruba and Bonaire. Moreover it's one of several Caribbean islands which made up the Netherlands Antilles.
From lively West Indian beaches, to stunning architecture in the capital Willemstad, to nature dominated Westpunt. There's definitely something for every traveller in Curacao. Not to mention the stunning array of marine life. If you take a trip below the waves around the island you'll be confronted by miles of mesmerising coral reef.
History of the nation
Taking a trip around Curacao will allow you to get a sense of the country's heritage as one of the Dutch Colonies. You've probably already seen colourful images of the eye-catching architecture in the country's capital. This addition has come as a result of Dutch influences.
However, the country does have a slightly chequered past. As the Dutch West India Company took control over the island throughout the 1600s, Curacao became known as the centre of the Atlantic slave trade. This boom in the slave trade meant that Dutch colonists became rich and started to create some of the stunning architecture we see today.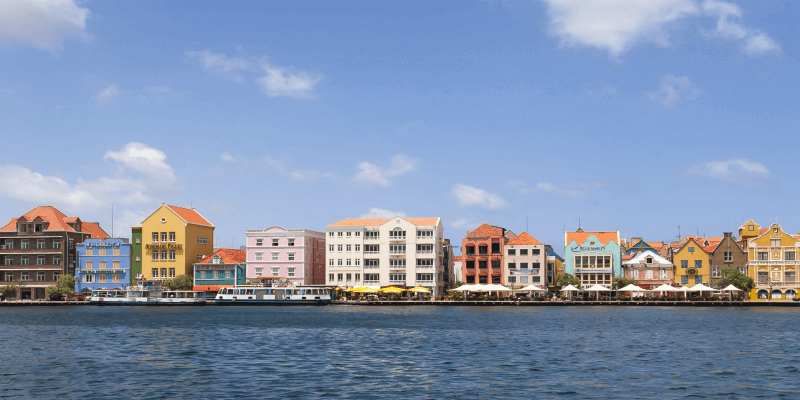 Culture vultures
Although the country has that dark connection to the slave trade. It has resulted in some stunning tourist spots. Willemstad's harbour is a picture-perfect nod to Curacao's colonial past. The eye-catchingly colourful scenery has now made the capital a UNESCO world heritage site which keeps the tourists flocking back.
While the architecture in Curacao is fuelled by its colonial past, the cuisine definitely looks to the future. Curacao cuisine finds its influences from South America and Asia. Venezuelan and Indonesian flavours infused with Creole flair make up a vast array of local dishes.
As with many Caribbean islands, sport plays a huge part in Curacao culture. Baseball and football are the sports of choice. Many of the country's youngsters have even gone on to feature prominently in America's MLB franchises. Catching a game could be a great way to spend a day!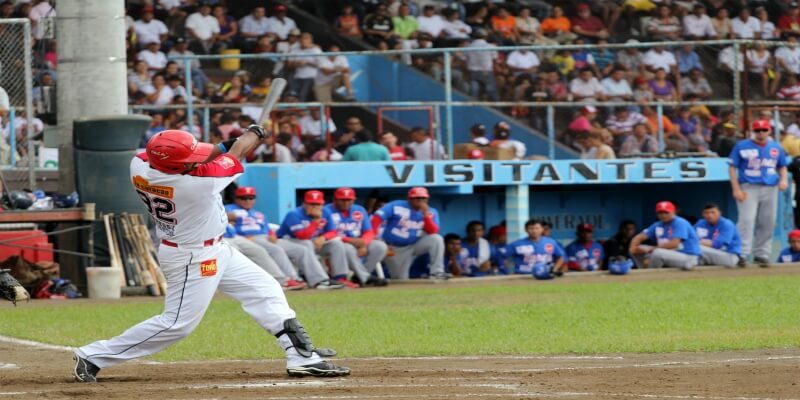 What to do
If sports aren't your thing and lounging on one of the 35 secluded cove beaches, like Jan Thiel, doesn't light your fire, then don't panic. There's still plenty to do in Curacao away from the stands and sand.
Because of its positioning, off the coast of Venezuela, the year-round temperature in Curacao doesn't change much from around 28°C. This climate has allowed for a range of amazing natural experiences. Nature lovers will adore National parks like Christoffel Park or Shete Boka. Perfect for spotting stunning flora and fauna including the rare white-tailed deer, of which there's only 250 left in the wild.
The vast coral reefs around the ABC Islands mean that diving is a huge leisure activity there. But away from the depths of the sea and the abundance of nature, places like Willemstad also offer man-made marvel like the Queen Emma Bridge. Known to the locals as "Our Swinging Old Lady."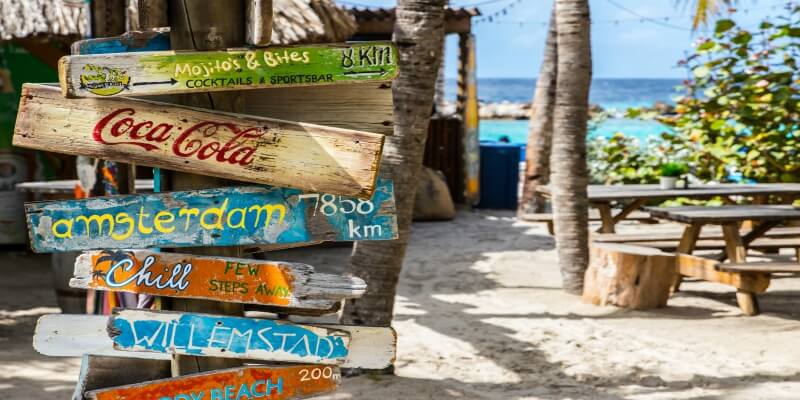 Where to stay
Finding a place to lay your head in Curacao isn't too hard. Resorts like Sunscape Curacao Resort, Spa and Casino or Dreams Curacao Resort, Spa and Casino offer luxurious places to see the very best of the country.
Located on stunning Maho Beach, Sunscape Curacao Resort, Spa and Casino is perfectly situated for the adventurous. Budding, or experienced, divers will love the fact that the resort is situated close to one of the world's most celebrated dive sites. You can also enjoy complimentary shuttles into Willemstad to explore the wonders of the capital daily. Those who fancy staying put can also make use of the four swimming pools, excellent spa, casino or fitness centre.
With access to two idyllic beaches, seven restaurants, three swimming pools and four bars there's plenty available at Dreams Curaçao Resort, Spa & Casino to keep you entertained. But if you're one of those who like to explore then you'll be happy to know that Willemstad is a short shuttle away. Beach lovers who want a day away from the resort will also be happy to know that Moomba and Parasasa Beaches are also just a short journey away too.
Get out there
The average flight time from London to Curacao International Airport is around 12 and a half hours. So you should have plenty of time mid-flight to check out all the amazing things this Caribbean haven can offer.
With all this choice of things to do in Curacao, you will probably also need all those 12 hours for planning your trip. But one thing you won't need to worry about is having the time of your life. This tiny spot of paradise nestled in the south of the Caribbean Sea packs a whole lot of punch.
For more information on Curacao, or to get your own experience booked in, give our team a call on 0844 644 8351. Or click the button below for more details about this fascinating country.