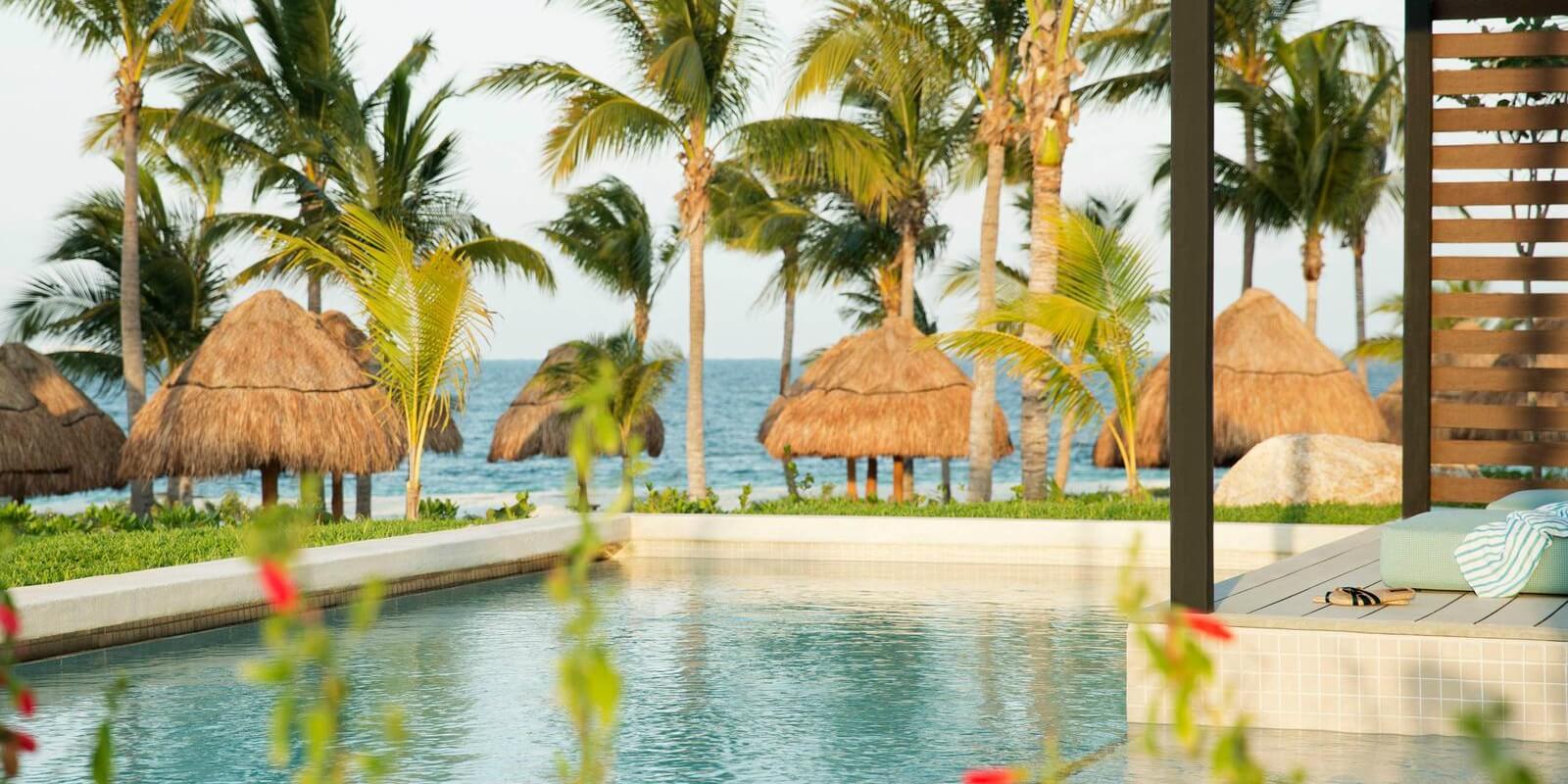 Find out what happened when our very own Katie embarked on her Mexico Honeymoon with a little one.
Honeymoons are supposed to the ultimate when it comes to relaxing breaks. But can you still acheive that blissful breal with a bundle of joy We'll let Katie tell you all about what happened on her Mexico honeymoon…
Honeymoons are the pinnacle of getaways. Romance, authentic experiences, and once-in-a-lifetime memories all promised in a post-nuptial holiday bundle.
For us, adding our one-year-old into the mix was certain to take the adventure to a different dimension. Finest Playa Mujeres, By The Excellection Collection had the answer to both elements in the form of a Mexico honeymoon with 5-star luxury and family fun.
Here's the tale of my husband, baby and I on a honeymoon in Mexico's Riviera Maya.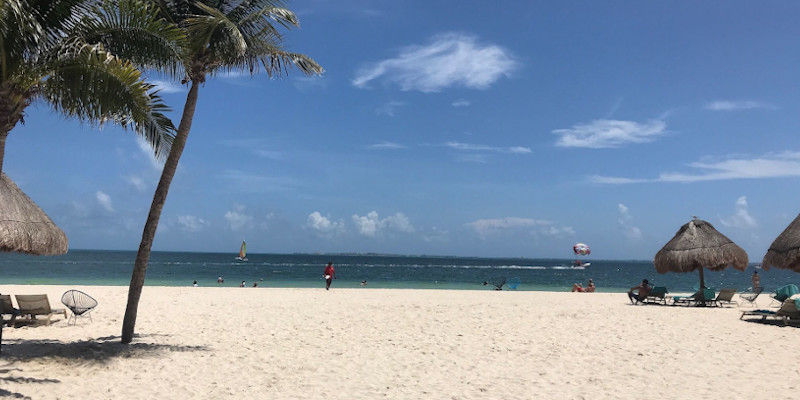 All the Luxury
We stayed in a Finest Club Junior Suite Ocean Front room and had the Excellence Honeymoon Package. Our suite had the modern, spacious, finesse of an Excellence Collection lodging, complete with an oversized Jacuzzi, furnished terrace and ocean views.
The Finest Club status gave us access to an additional restaurant, bar and a private beach area, among other perks, and the Honeymoon Package injected even more romance with a candlelit meal on the beach, spa treatment, champagne breakfast in bed and more. Our room came with a cot made up for our little one and we could request anything we needed from in-room bottle warmers and kettles to pureed baby food on room service.
Top Tip #1: If you're in the Finest Club, make the most of the cabana beach beds. Adjustable material sides shade from all the sun's angles, a wealth of space provides room for everyone during both playtime and naptime, and waiter service keeps you refreshed throughout the day. There's also a separate sunbed located next to each cabana so you can catch a few rays next to your family.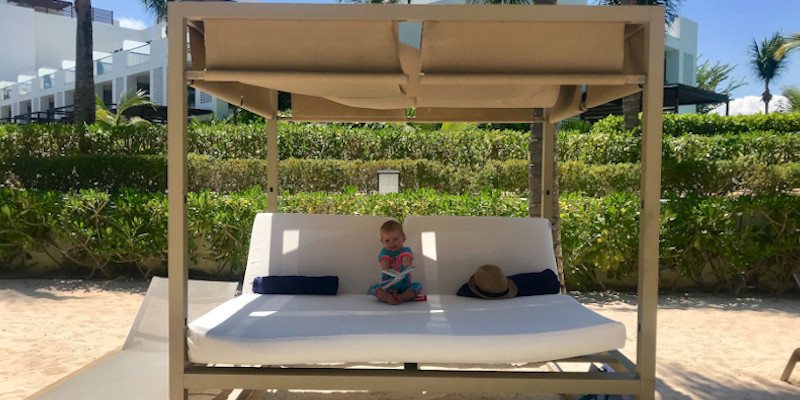 Baby vs Spa
Finest Playa Mujeres's babysitting service enabled us to escape to the spa for a couple of hours as husband and wife. We were naturally nervous about leaving our baby with others but the staff made the whole thing a breeze. They looked after our daughter within the One Spa facilities so we knew she was always nearby.
We were well looked after, too. Sensing our nervous parent vibes as we walked into the spa, we were greeted with the comforting words 'this is your time' and transported into relaxation.
Top Tip #2: Heart shaped balloons left in the room and given at romantic meals add a special honeymoon touch and they're also great for entertaining little ones. Perfect for day-round entertainment for the young and young at heart!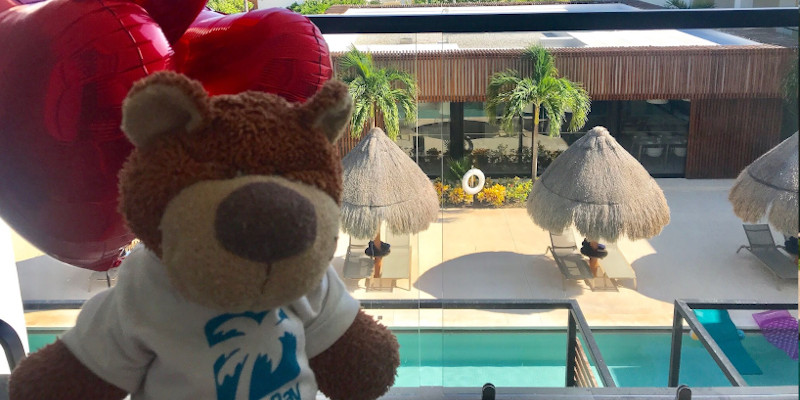 Foodie Fun
12 restaurants and regular themed nights make for food to suit all palates and dining styles. Without compromising luxury, the relaxed atmosphere and magic acoustics at Finest Playa Mujeres mean that any noise gets soaked up into the abyss. We didn't notice the noise of other children and felt at ease with a baby in tow. The waiters and waitresses were great with our little one too and she was equally fond of them, waving at every opportunity.
Top Tip #3: One of our favourite nights was at the Teppanyaki – incredible food served with a spectacular show. They even have dedicated high chairs set at different heights for different ages so everyone can see the action. The perfect mealtime entertainment.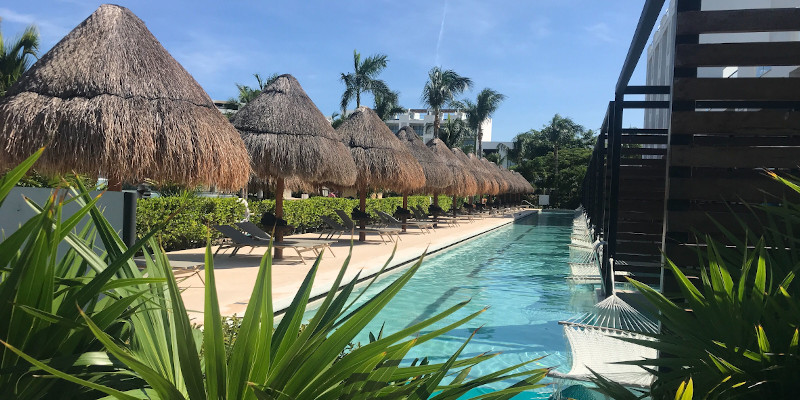 Pool-Time Antics
There are pools dotted all over Finest Playa Mujeres so no matter where you are you can pop for a dip. The Imagine Kid's Club at Finest Playa Mujeres comes complete with a waterpark, one section for older children and one for the younger ones. Splashing on the slides and in the jets was great for keeping cool and provided hours of entertainment for us all.
Top Tip #4: Pack a swimming float so you can make the most of the water as you swim along behind your little one. It also offers them the freedom of their own little hub while you sip a drink from the swim up bar. Look out for floats with canopies that provide shade without the need of a hat. For the tiny tots, pack a spare papoose for the water so they're tucked safely up close leaving you comfortably hands free.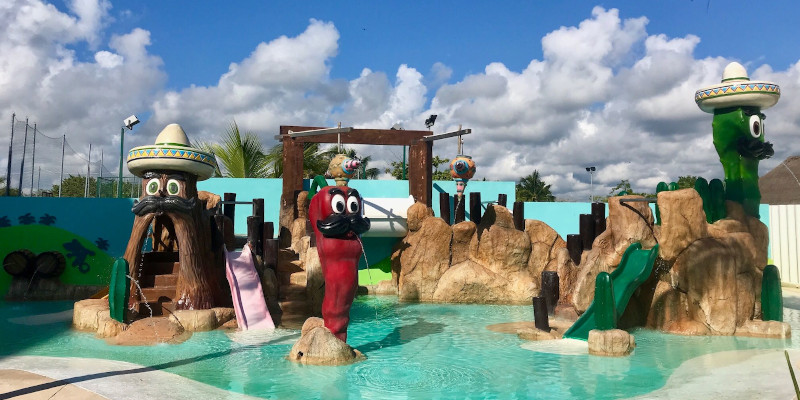 Stay & Play
Finest Playa Mujeres' Imagine Kids Club has a stay and play option for under 3s. Home to all the toys you could wish for, from stacking blocks and shape sorters to dolls and dinosaurs. The perfect spot to stimulate their senses ready for a long afternoon snooze. Packing less toys also leaves more space in your case for other goodies.