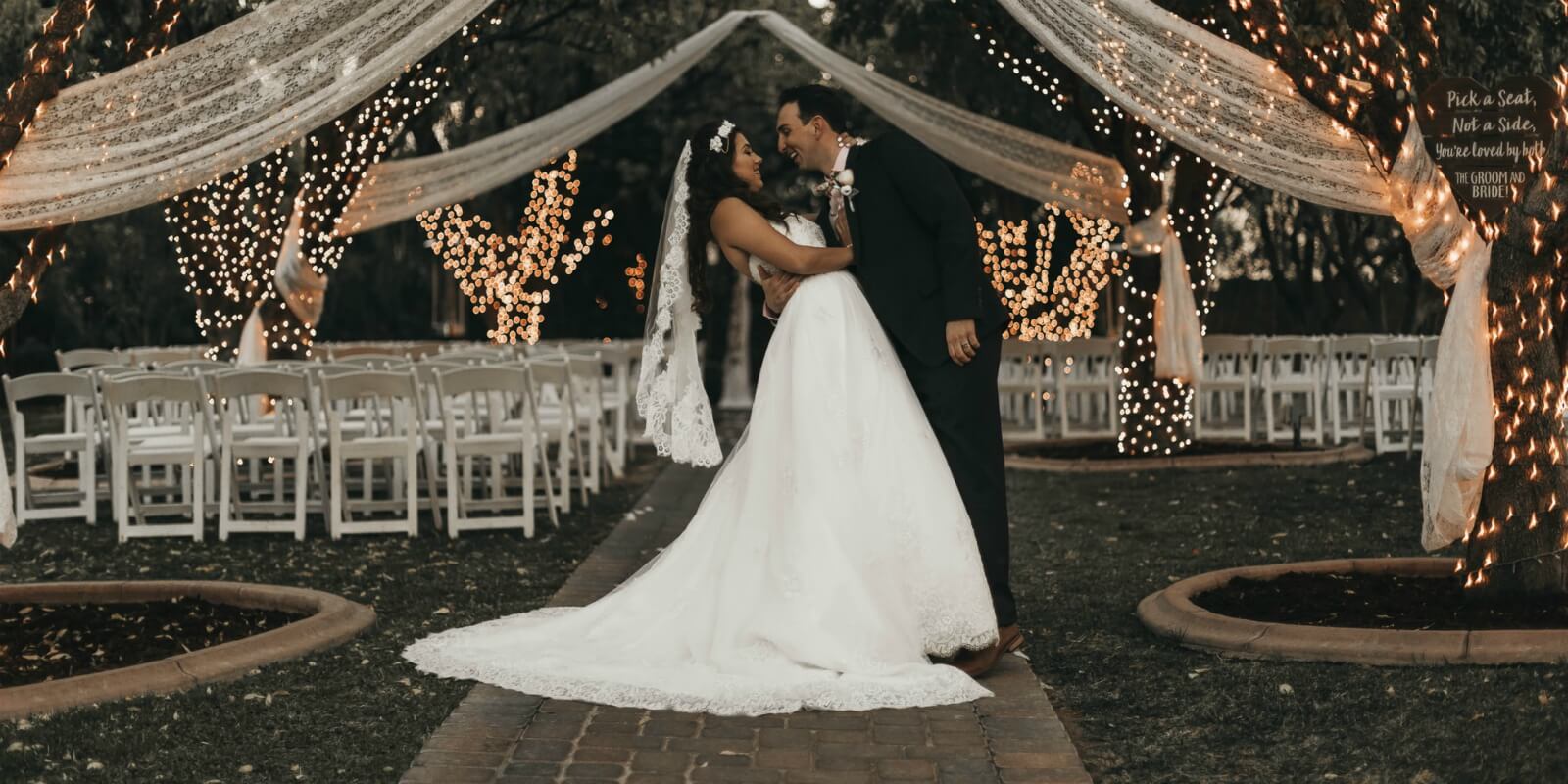 When it comes to planning a wedding it can be difficult to see the wood for the trees so we've put together our ultimate grooms destination wedding guide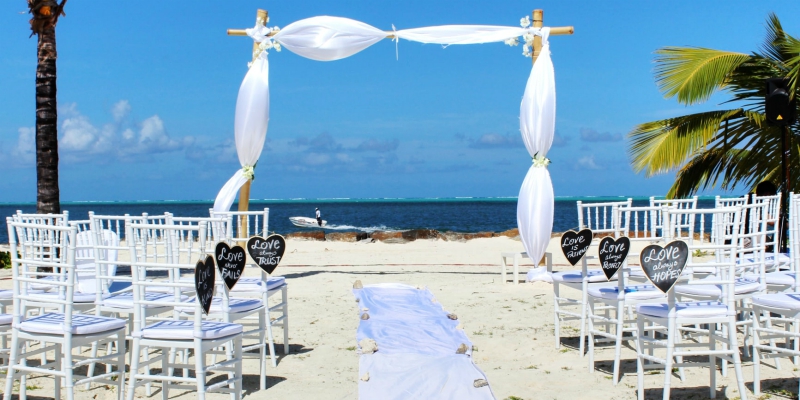 Planning a wedding is no easy feat, and this process can become even more complicated when travel and exotic venues are added into the mix. For the grooms destination wedding, it's important to set clear goals and properly prepare before the big day.
This will be even more important when you're travelling to a sensational destination for your wedding, so be sure to go into the trip with the right preparations. Here are some of our tips for the groom when it comes to planning their own destination wedding.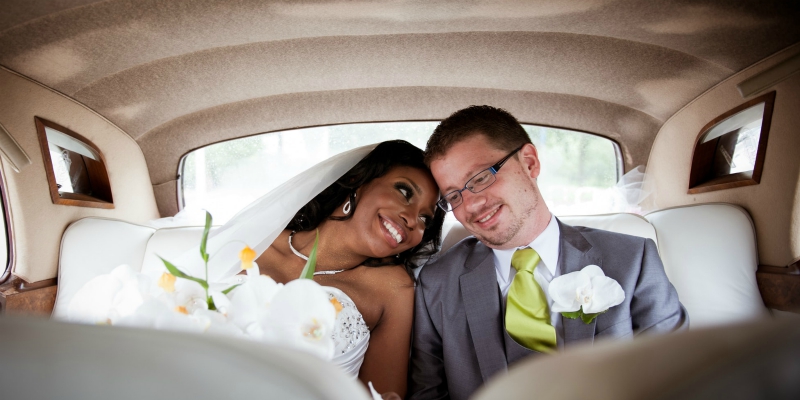 Do some research
Before even visiting the venue, you'll want to do some research and figure out exactly where would be the best location for your dream wedding. Be sure to have a conversation with your partner. Talk about where you would like to travel and make sure you're both on the same page before even booking tours with venues.
Whether it's a lavish trip to Jamaica or a beachside wedding in Mexico, you'll want to narrow down to one area with your partner. This will ensure that the process goes much more smoothly!
After touring a few venues, make a list of each venue's pros and cons including their prices, accommodations, and overall atmosphere, with your partner before coming to a final decision. If you're unsure of where to start on your journey, be sure to check out this guide for even more tips on how to find the perfect wedding day location.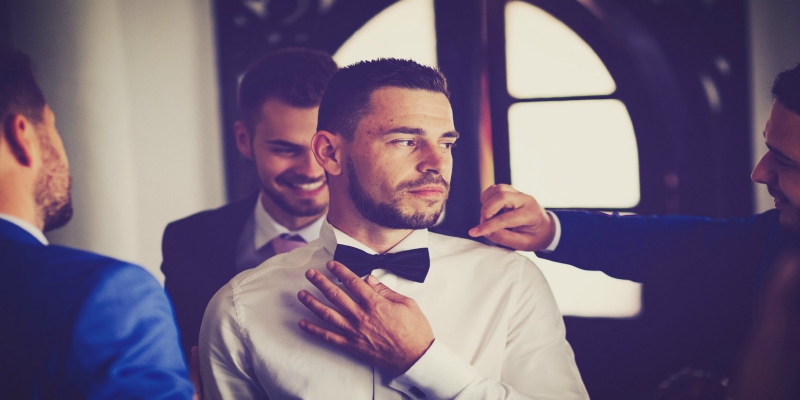 Consider your guests
While you're doing research on destination wedding locations, you'll want to consider the expense this occasion may have on your guests and on your own budget. It may be too expensive for your guests to book a hotel room themselves, so be prepared for some loved ones being unable to attend.
Similarly, destination weddings can get quite pricey for the happy couple. You may want to consider having a more intimate wedding with immediate family if you're looking for an exotic or faraway location.
One option to definitely consider is many resorts offer complimentary wedding packages if you're able to stay at their resort for a few days.
Read more about which resorts offer free destination wedding packages.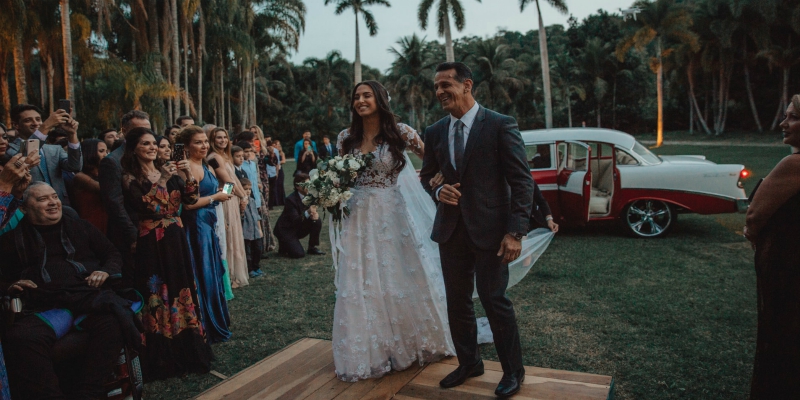 Finalize a destination and set the date
Once you've found your dream destination, it's time to book your venue and set a date! You'll want to consider your ideal weather and nearby celebrations when deciding on a date. The last thing you would want is to book a venue the day before another planned occasion or important holiday!
You'll also want to consider the day of the week you're looking to have your wedding on. While a weekend wedding may be the most convenient, a weekday wedding may help you stick to your budget! If you do decide to have an intimate wedding with close friends and family, check in with your smaller number of guests to ensure the date you pick is the best one for your guests along with you and your partner.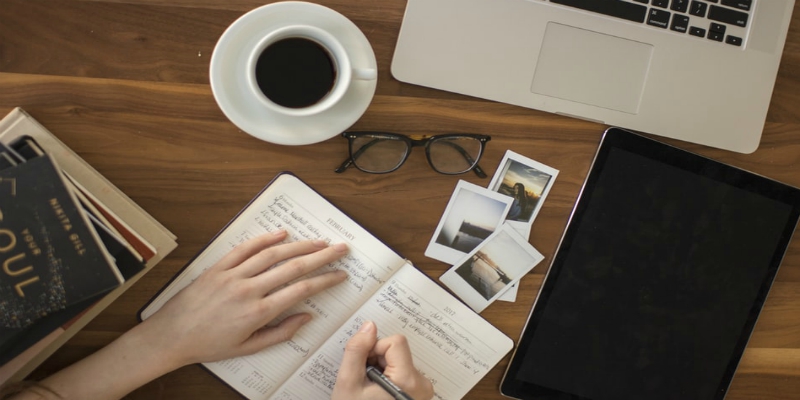 Plan out your look
While your bride will almost certainly steal the show, it's important to make sure you're also looking your best for the big day!
Not only that, but you'll want to make sure you're photo-ready, as your wedding photographs will be treasured for years to come. From the suit down to the boutonnière, every little detail matters. Here are some things to consider when planning out your look for the wedding:
---
Attire
Your outfit will be key when planning your look, so make sure it's appropriate and fits you well.
Even if you're going for a more dressed-down look on the beach, it's important to make sure your outfit is well-tailored and matches the theme of the wedding. You wouldn't want to be wearing a formal black tux for your casual on-the-beach wedding. For those grooms who are planning a destination wedding along the beach, here are some tips on how to dress for the occasion.
---
Haircut and Facial Hair
Making sure you're well-groomed before the wedding day will be a must. Book an appointment with your most trusted barber and clean up your haircut so you'll be ready to go before standing at the end of the aisle.
On the day, you'll want to have the proper shaving equipment, such as efficient razor blades that will give you a clean shave for the day without the risk of nicks and cuts. Looking back on your wedding day, photos will bring a smile to your face when you see your put-together and sharp look!
---
Accessories
Accessorizing is often a forgotten step, but it could just be the icing on the cake for your groom or bride-to-be. If you don't typically dress up, really going the extra mile for the big day will be a huge gesture to your partner and will have you looking your best. Even a high-quality watch and matching cufflinks can go a long way when it comes to the rest of your look, so be sure to choose wisely! If you're not sure what accessories you should wear, read along some of these ideas of great accessories for the groom!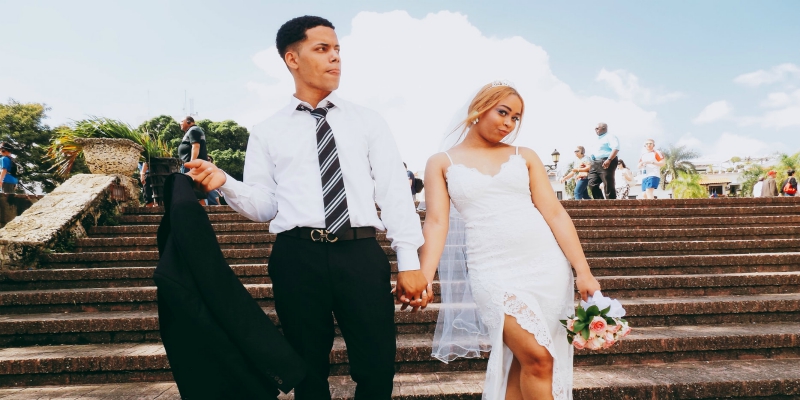 ---
Make sure you're packed and ready to go
When the day is fast approaching, you'll want to make sure you have luggage on hand that's packed and ready for takeoff! Ensure your attire especially is securely packed and not at risk of any stains or wrinkles while on its journey. To make sure you're not forgetting any necessary items before leaving for the big trip, check out of everything you'll need on your escapade!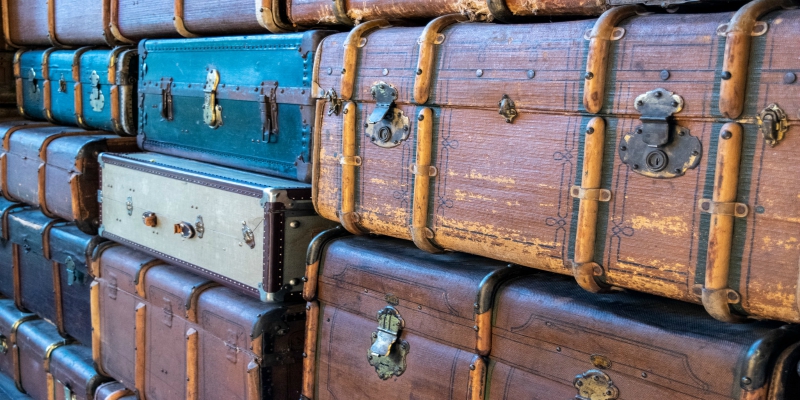 Enjoy yourself
Lastly, make sure to set aside some time to relax with your fiancé and enjoy the moment. It's important to remember why you're really there; to show your love for one another.
Whether you decide to relax on the beach or even get a couples massage. Making sure to set some time aside for just the two of you will help you enjoy the wedding day and make it that much more special.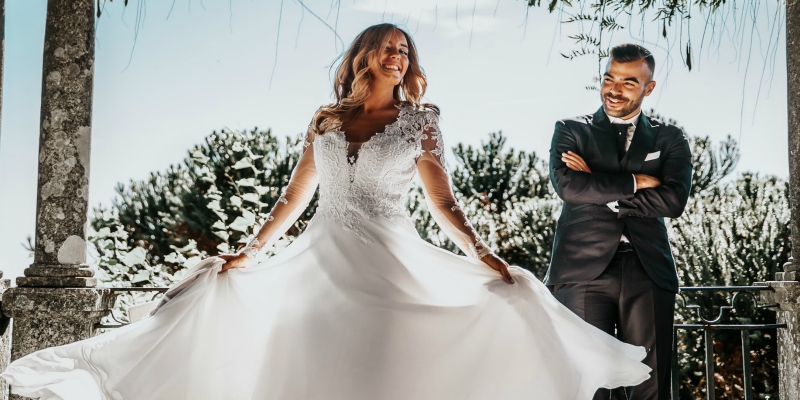 We hope these grooms destination wedding tips will help you as you navigate the complicated process of wedding planning. This is a day you'll remember for the rest of your lives and you'll want to get every detail down just right.