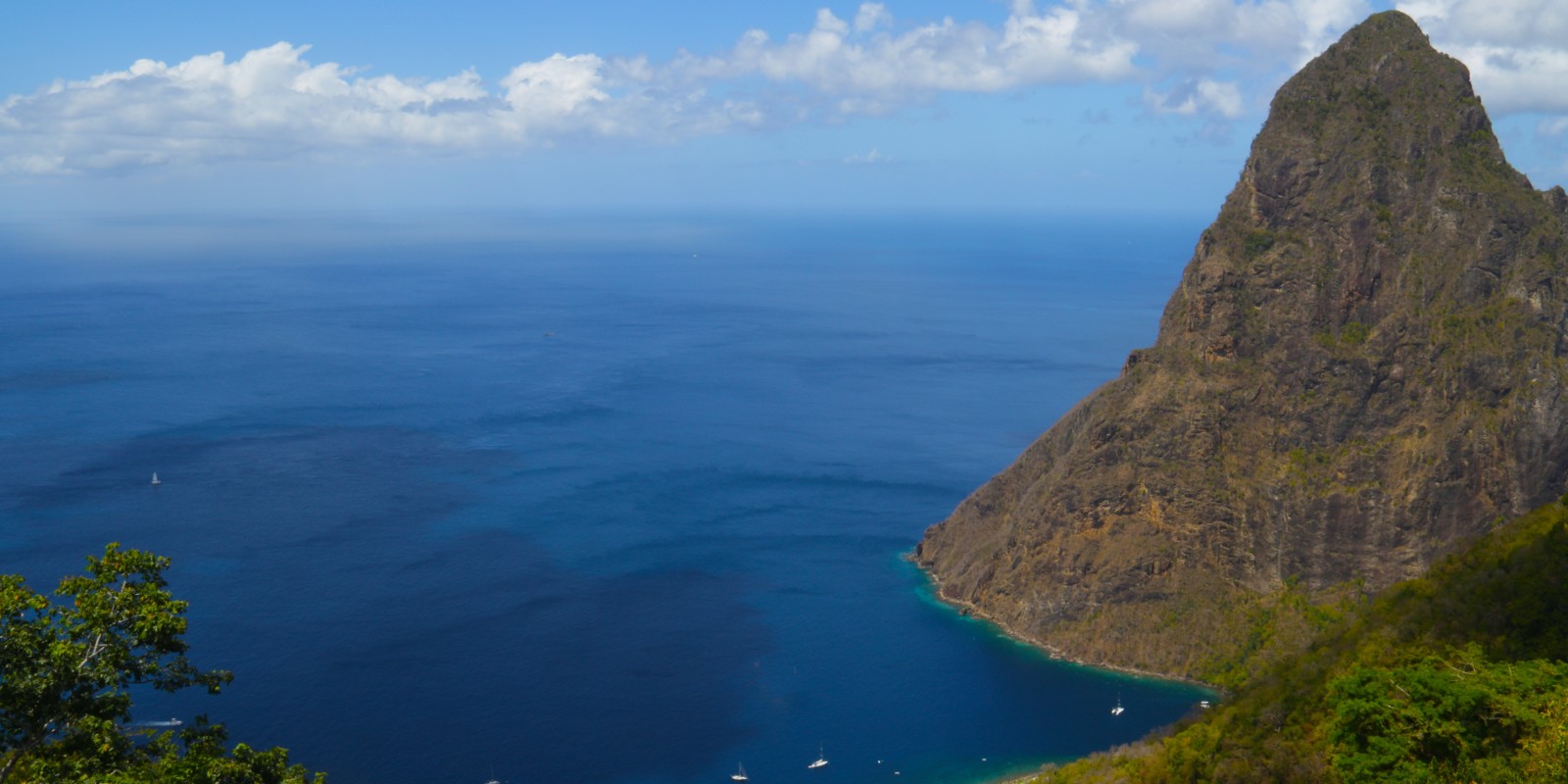 A national park packed with tales of pirates, Caribbean street parties and a glitzy marina are just some of the reasons you need to check out Rodney Bay.
Home to some of the island's most amazing resorts, Rodney Bay can be found on the northwest coast of stunning St Lucia. Rodney Bay is easily accessible from all parts of the island so be sure to pay it a visit and explore everything this fascinating part of St Lucia has to offer.
So, prise yourself away from the sun-lounger and make the most of your stay in St Lucia with a discovery trip to Rodney Bay.
The 4 best things to do in Rodney Bay
Pigeon Island National Park
Jump Up Street Parties
Reduit Beach & Splash Island Water Park
Rodney Bay Marina
Pigeon Island National Park
Open 365 days a year and home to secluded white-sandy beaches, ancient military ruins and spectacular forts offering breath-taking panoramic views of St Lucia, lies Pigeon Island National Park.
Pigeon Island National Park is widely regarded as one of the most important monuments in St Lucia's past. Occupying 44 acres off the north west coast lies this must-visit landmark. Originally separated from the mainland by the Caribbean Sea, the island has been linked to the mainland by a man-made causeway since 1972.
Rich in history, the first settlers on Pigeon Island were 16th century French pirates and in later years the island became a key battleground for naval power. Fort Rodney, a British garrison is one of the most famous sites and well worth a visit. If history is your thing, you can learn more about the antics of the past in the military museum.
If you don't mind a hike then take on the walking trails to discover cannons, bunkers and barracks aplenty. An exciting expedition leads you to the top of Fort Rodney where you'll be rewarded with unrivalled panoramic views of the Caribbean Sea and St Lucia herself. Don't forget your camera as you'll want to remember this 360-degree view forever!
Jump Up Street Parties
Jump this to the top of your list if a fun-filled Friday night dancing to the sounds of the Caribbean is your idea of heaven. Every Friday the roads are closed off in Gros Islet town and the street parties take over. The music beats are turned up high and out roll the street vendors serving authentic food.
Barbecue flavours fill the air and tastebuds are tempted with an array of Caribbean delights including fried fish and jerk chicken. Join in the party atmosphere by sampling a cheeky rum punch or grab a Piton, the local beer. The locals rock up from 11pm onwards and bring even more to the party with dancing til the early hours. With a laid-back island vibe this is one night you won't forget in a hurry!
Reduit Beach & Splash Island Water Park
This dreamy beach combines blissfully soft sand with an idyllic backdrop of mountainous rainforest for the perfect scenic escape. Lined with beachside bars to complete the island experience, a cooling cocktail is never too far away. Relax and enjoy the sun or try your hand at some of the many water-sports on offer including water-skiing and windsurfing.
Just off the shoreline of Reduit Beach is the family-friendly Splash Island Water Park, the first open-air water attraction in the Caribbean. This Total Wipeout-esque inflatable water park is packed full of obstacles and promises a splashing time for kids and big kids of all ages. Splash, slip and slide your way around this assault course in the sea as you compete to be crowned the winner.
It's easy to see why Reduit Beach is so popular with both holiday-makers and locals alike.
Rodney Bay Marina
Rodney Bay Marina is so much more than just a marina. Think of it as a place to meet up with friends, make new friends and while away an hour or two soaking up the maritime vibes. One of the most popular places in St Lucia it's definitely deserving of a visit whilst you're in town.
The impressive 80 acre lagoon boasts being one of the most prestigious yachting marinas in the Caribbean. By day view be awestruck at the extravagant boats and mega-yachts on display. Enjoy lunch with waterfront views and a maritime vibe, the ideal place for meeting friends. There's a host of dining choices with both traditional and contemporary cuisine to choose from. By night, it's a must-see in Rodney Bay for the ultimate sundowner experience. A stylish and refined nightlife awaits with an abundance of bars, clubs and the only casino on the island.
If all this talk of Rodney Bay's highlights has left you dreaming of hopping on the next flight to St Lucia click below to read more about a terrific trio of resorts perfectly placed for all the Rodney Bay action.