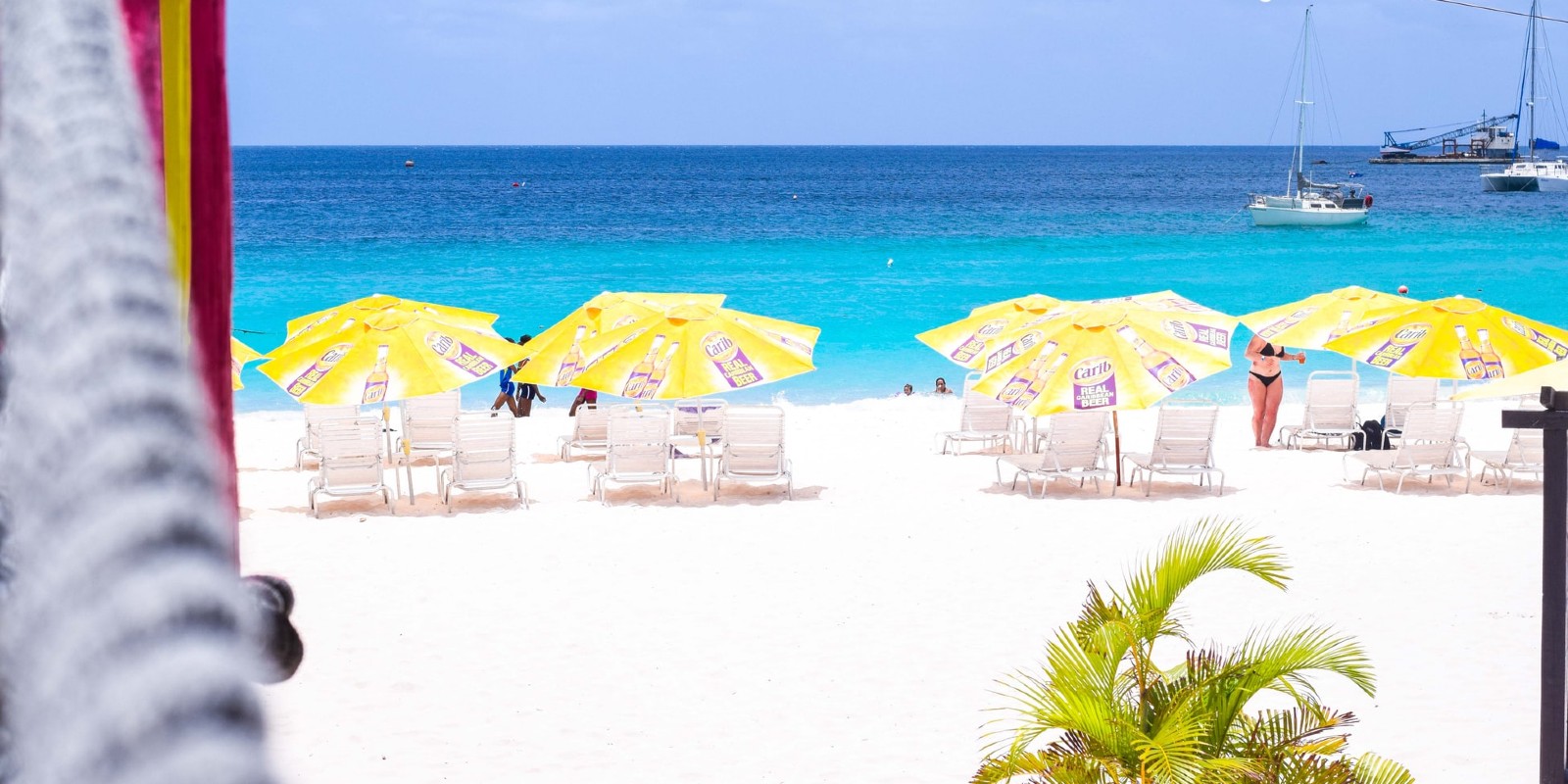 Waves Hotel and Spa, Barbados is the optimum recharge centre we all need following the year from hell.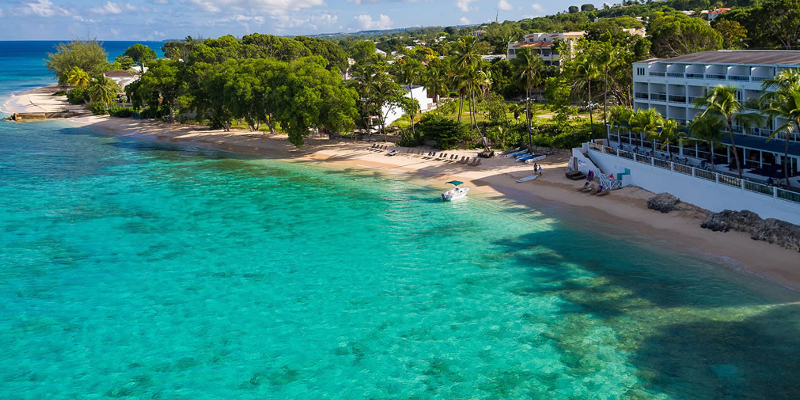 We bet, after the year that never was, you're more ready than ever to find your brain's off switch. Waves Hotel & Spa Barbados by Elegant Hotels is the perfect place to press pause on the pressures of everyday life, and rebalance your body and mind.
A regular winner of TripAdivsor's prestigious Traveller's Choice Award Waves Hotel & Spa by Elegant Hotels is a peaceful retreat along Barbados' Platinum West Coast. The ultimate spot to kick back and relax, making the most of the immersive all-inclusive experience.
But let's dive into this resort and find out a little more about what makes it so perfect for de-stressing.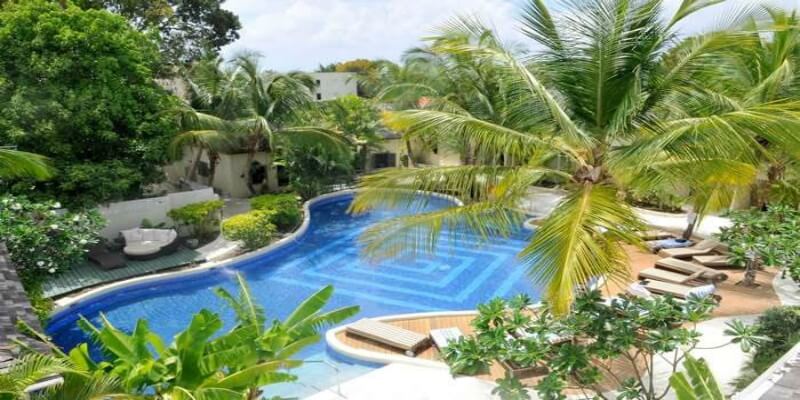 ---
Reboot and recharge
Embark on an entirely new species of getaway experience that fixates on the importance of physical and mental balance.
From the moment you arrive at Waves Hotel & Spa Barbados you're enveloped by the undisturbed surroundings and stunning seclusion. In addition to the serene atmosphere of this 70 room, eco-chic, boutique enclave, you can enjoy waking up to jaw-dropping vistas showcasing the Caribbean's finest ocean view.
With 43 direct ocean front rooms; all equipped with bluetooth speakers, your very own yoga mat, meditation garden and room service. No matter which room you choose, the excellent facilities and attentive staff make sure you have everything you need for a super chilled escape.
---
Feel nourished
A choice of Mediterranean-inspired buffet offerings are available at, the aptly-named, Seascape. Whereas, Shiso delivers an altogether different environment. Feast on fresh slices of sushimi, sushi, and rice bowls for a dynamic dining experience.
In between your adventures we recommend stopping in at Kýma coffee bar. Here you can revitalise with a selection of barista-brewed coffees and teas, complemented with light, grab-and-go-esque, fare – plus a few sweet treats too.
The resort celebrates and captures the island's passion for sensational authentic cuisine. But the chilled-out dining vibes extend beyond the confindes of the restaurants. While you're lounging around the pools the waiter and service team are on hand to make sure you stay fed and watered.
---
Endless fun
But, just beacuse Waves Hotel and Spa Barbados is aimed at recharging, doesn't mean you can't expell some energy too. Nurture and heal your body with complimentary indoor fitness and wellness classes including yoga, Pilates, and meditation.
Join an early morning toes in the sand beach walk for a placid stroll along one of Barbados' most elegant coastlines. Try your hand at complimentary motorised water sports or get involved in a playful game of beach cricket. Then splash into the refreshing family pool for endless playtime shenanigans.
Fancy a change of scenery? Explore the atmosphere of nearby sister resorts with free roundtrip water taxi transport between other Elegant Hotels West Cost properties.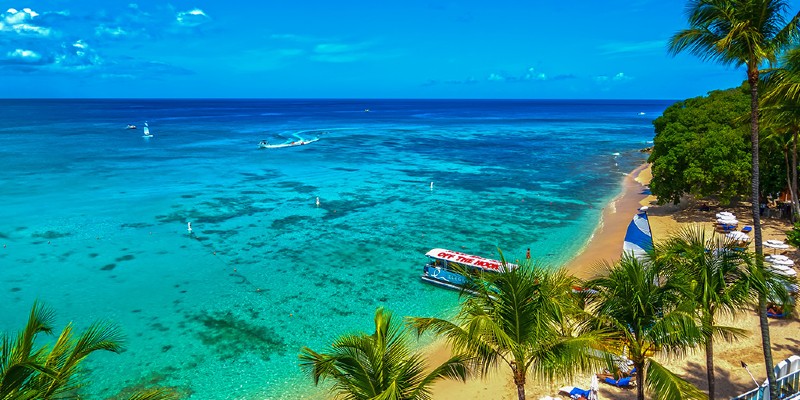 ---
Gift of wellness
Everything is included to provide the ultimate backdrop for unparalleled pampering.
De-stress with up to four complimentary rejuvenating spa treatments at The Spa at Waves Hotel, and refresh with a green tea infused cocktail. Relax, reconnect, and reinvigorate as the fresh scent of rose petals and calming sounds of gentle music swirl to create an otherworldly scene of serenity.
Once you're all chilled, head to the South Beach inspired, adults-only lounge pool. Recline on your choice of daybeds and cabanas, and revel in the soothing sounds of nature.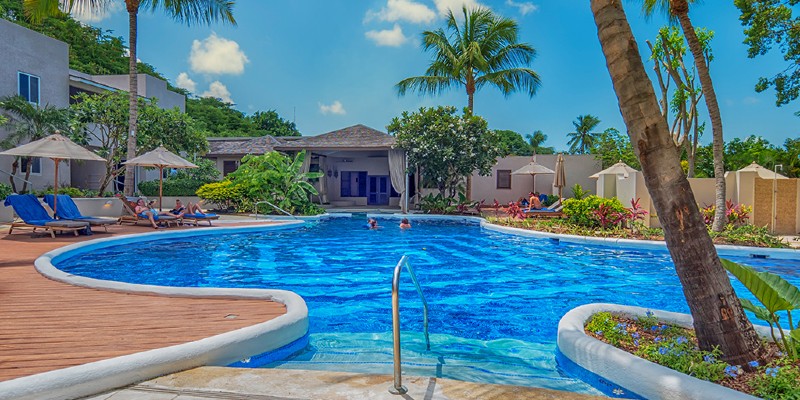 ---
Experience Waves Hotel & Spa Barbados from just £1,980pp
---
Ready to go?
Immerse yourself in the Caribbean lifestyle with the taste, vibe and soul of Barbados. Unified by the refined experiences at Waves Hotel & Spa by Elegant Hotels.
It's rare that a resort can encapsulate the essence of an island as well as this one has. So, why not get started on getting your own Waves experience on the books?
Click the big blue button below to begin building your personalised quote.