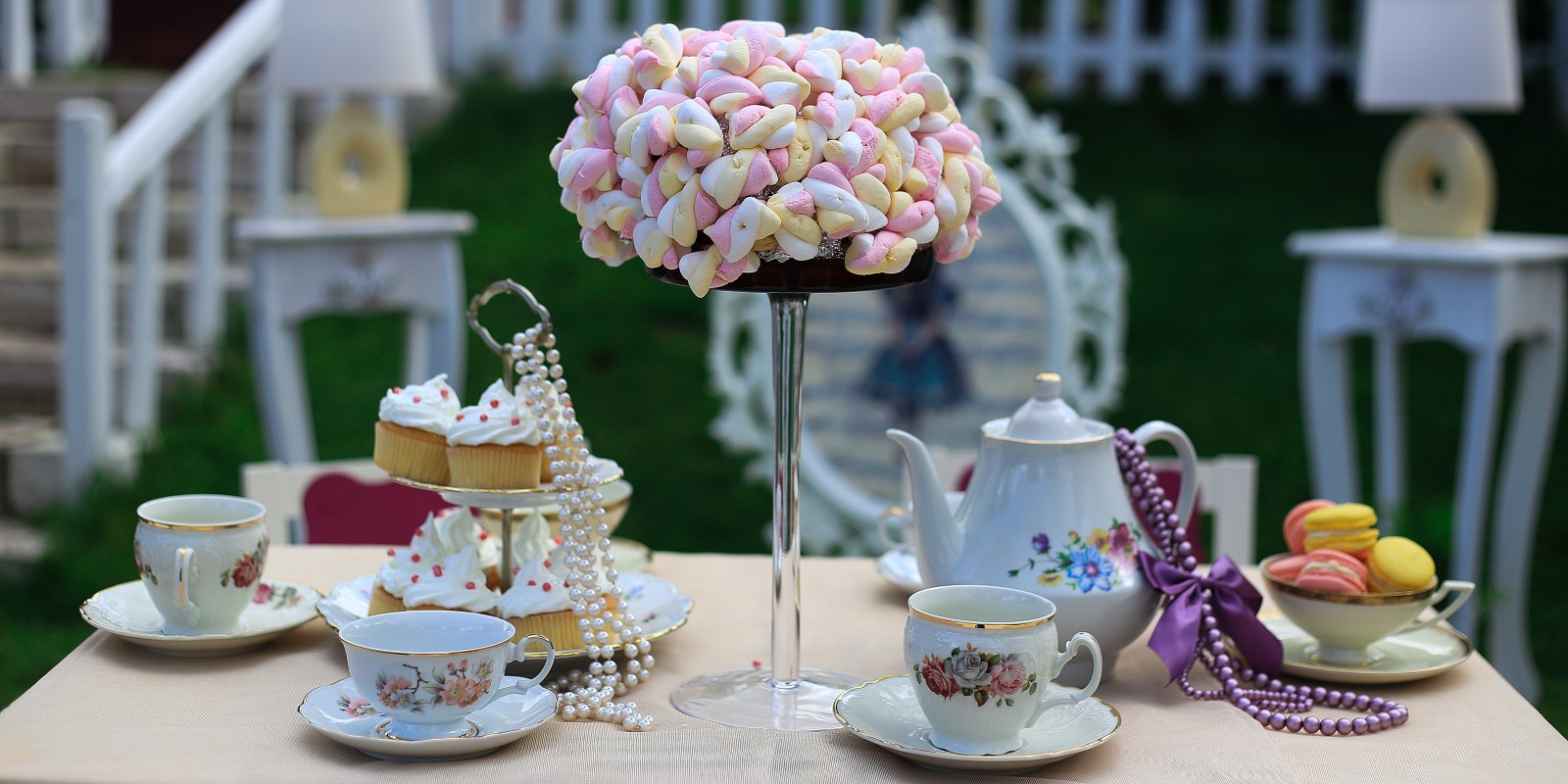 Hello, is it tea you're looking for? Tea lovers behold, we've rounded up the best places for afternoon tea in Barbados.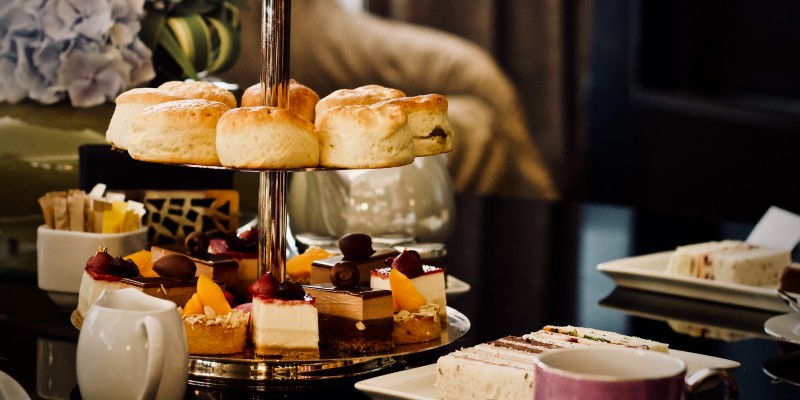 Show me someone who doesn't love afternoon tea?
If you didn't already know, afternoon tea in barbados is a pretty big deal. 
It's the perfect excuse to graze on yummy sandwiches, delicious cakes and plentiful amounts of sweet treats. Couple this with masses of tea, coffee or a cheeky glass of champagne and you can see why this tradition is so popular.
Who knew there were so many places to visit for afternoon tea in beautiful Barbados? We've done the hard work for you with our guide to the best places to experience afternoon tea whilst in Barbados.
---
Look no further for the eight best places to check out next time you're in Barbados.
Sandy Lane
Fairmont Royal Pavilion
Sunbury Plantation House
The House by Elegant Hotels
Sugar Bay Barbados
Hildred House
Sweetfield Manor
Cobblers Cove
---
A tea-riffic history of afternoon tea
The much-loved treat of afternoon tea began way back in the 1840s and we have the Duchess of Bedford to thank for it. The story goes that due to dinner time becoming much later in wealthy communities the Duchess became a little peckish, so she requested bread, cakes and tea to be served in her room to appease the hunger pangs. The tradition continued over the years and has seen something of a revival recently making it so much more than tea for two.
Due to its colonial history Barbados has retained the quintessentially British tradition of afternoon tea. So, why not take an afternoon out of your holiday to sit back, relax and enjoy the finer things in life.
---

Cobblers Cove
Located on the esteemed west Coast of Barbados lies Cobblers Cove, a haven for those looking to experience the ultimate in luxury whilst in the Caribbean. Complimentary afternoon tea is served for guests however this lavish experience can also be arranged for visitors. As expected your classic English afternoon tea will be presented to you on bone china and includes finger sandwiches, scones with all the accompaniments and delicious cakes. You'd be forgiven for thinking you've been transported to an English country house, it really is a home from home experience.
Sweetfield Manor
Sweetfield Manor is a lovingly restored former plantation house that's now a luxurious boutique hotel. Experience afternoon tea at Pavão Barbados restaurant and be served in the stunning courtyard. Afternoon tea is available every Saturday between 2pm and 5pm and prices start from just $75 Bajan dollars. All the usual elements are served plus look out for some savoury options too alongside all the sweetness.
Hildred House
Designed in the architectural style of a typical Georgian house, Hildred House wouldn't look out of place in London. Fast becoming one of the top locations for events in the area, their afternoon tea menu is out of this world. Afternoon tea is hosted on the beautiful terraces every afternoon between 2pm and 5pm. Choose from the Classic Afternoon Tea, go the extra mile with the Champagne Afternoon Tea or opt for the decadent Ice Cream Afternoon Tea menu. Whichever you choose, and we know it's a hard decision, you can enjoy organic teas, a variety of sandwiches served on handcrafted bread and delicious pastries. One thing's for sure, your tastebuds are in for a real treat at Hildred House.
Sugar Bay Barbados
Another of our top picks Sugar Bay Barbados, makes the list for it's stunning views from The Reef restaurant. Perfectly placed on the beachfront the charming setting has been designed for you to sit back and relax with just the ocean waves as your backdrop. Afternoon tea is included here for guests and is served daily from 4-5pm. Trust us you won't be able to resist the perfectly cut finger sandwiches, sweet treats and slices of yummy cake. It's the ideal way to spend an hour before getting ready for the evening ahead. Just be sure to leave some room to enjoy your dinner later on!
The House by Elegant Hotels
Another venue that's sure to impress with it's substantial selection of foodie delights is The House by Elegant Hotels. Holidaymakers are treated to a complimentary afternoon tea experience here complete with all the traditional elements you'd expect including freshly baked scones served with clotted cream and jam. Other sweet treats include a range of beautifully presented cakes and pastries you can spoil yourself with.
Sunbury Plantation House
Be transported back in time and enjoy traditional English afternoon tea at this magnificent plantation house that's steeped in history. Sunbury Plantation house dates back to the 1600s and has been lovingly preserved as a museum. Step inside and delve into the antique treasures on your journey through this magnificent house. Such an elegant and opulent setting was made for afternoon tea.
After your tour it's time to relax and take your seat for afternoon tea. Sip a freshly brewed cup of tea alongside an assortment of finger sandwiches complete with tasty fillings, many types of cake and of course the obligatory scones. The Courtyard Restaurant and Bar is open to visitors daily and it's highly recommended to book for afternoon tea.
Fairmont Royal Pavilion
Hot on the heels of Sandy Lane with an emphasis on top notch service and a prize-winning view is afternoon tea at Fairmont Royal Pavilion. Holidaymakers here can enjoy a taste of home as they're treated to a complimentary afternoon tea once per week during their stay. There's a substantial selection of hand-picked teas to savour and the cake stands are piled high with both sweet and savoury pleasures for the palate. The beautiful calming waves of the Caribbean provide the perfect backdrop to this wonderful experience.
Sandy Lane
The prestigious top spot in our guide to the best afternoon tea in Barbados has to go to the esteemed Sandy Lane. If you're looking for an elegant way to enjoy the English classic afternoon tea then Sandy Lane ticks all the boxes. Dine on the spacious lower terrace for a high-end afternoon tea experience. The attention to detail and service here is unrivalled and would give the Ritz a run for its money.
We recommend you book in advance as places fill up quickly here. There's a choice of three delicious afternoon tea menus catering for different budgets. No matter which option you choose they're all served in style with an array of tasty delights and the most amazing beachside views.
Royal Tea
The Royal Tea as the name suggests, is a delectable treat fit for royalty. Truly indulgent and one to remember there's plenty to devour. Serving up home-made fruit and plain scones, petit pastries and desserts, cakes, sandwiches, speciality leaf teas or a choice of coffee this extensive menu is finished off with a chilled glass of Laurent Perrier champagne. This sounds like the perfect afternoon in paradise if you ask me.
Cost $185 Bajan Dollars per person
Classic tea
This option offers all the delights of the Royal Tea without the addition of the glass of bubbly. So it's perfect for those still looking to partake in the tradition and enjoy the Bajan take on this classic.
Cost $110 Bajan Dollars per person
Light tea
A great choice for those looking to sample some of the delights without the price tag of a Royal Tea. You'll be served petit pastries, desserts and cakes, plus as much tea or coffee as you can drink. Catch up with friends or take time with a loved one and relax in style.
Cost $90 Bajan Dollars per person
---
Get yourself a seat at the table
If all this talk of Barbados and afternoon tea has whet your appetite then read on to learn more about the top things to do in St James, Barbados.