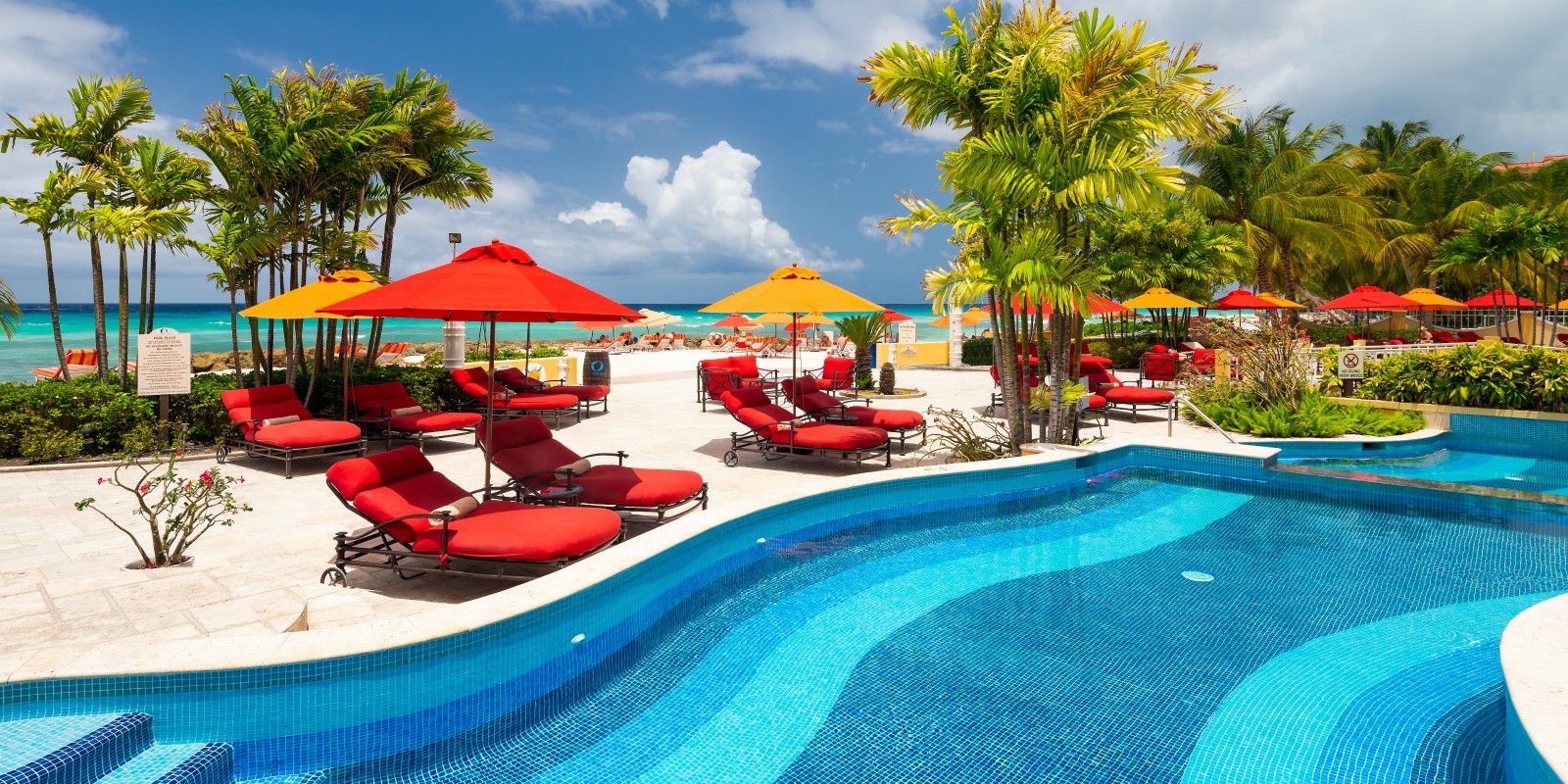 Read on to learn more about O2 Beach Club & Spa and what makes our newest Barbados break extra special.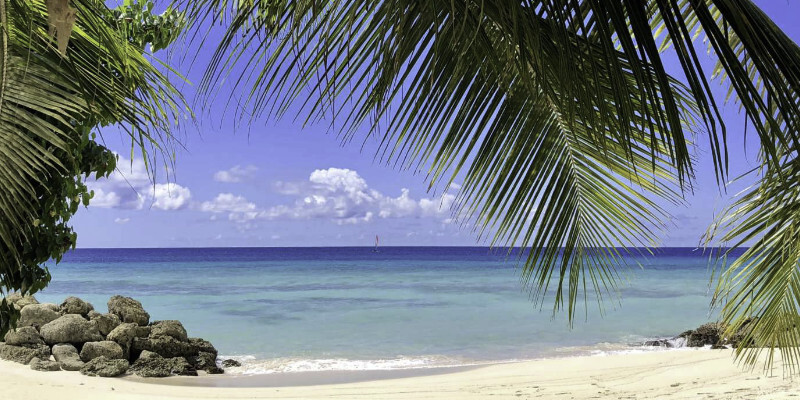 Overlooking a secluded beach situated on the south coast of Barbados, O2 Beach Club & Spa provides unprecedented luxury and fantastic access to the popular St. Lawrence Gap, famous for its many bars, restaurants and nightlife.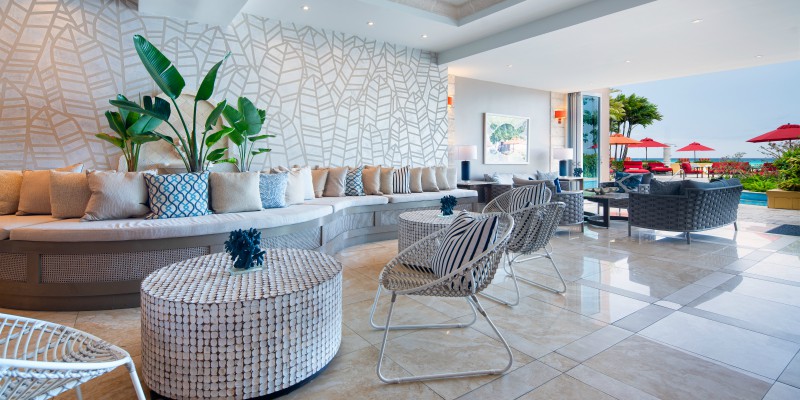 ---
Great for all the family
There is an abundance of excursion options present in Barbados, great for every type of holidaymaker.
Spend a morning at a wildlife reserve or head over to explore the enchanting northern caves before unwinding at the resort's beach for a relaxing end to a fun-filled day.
The beach at O2 Beach Club & Spa provides a secluded bay where the swimming conditions are ideal for all ages to enjoy a leisurely swim. The pool at the resort comes complete with oversized lounge chairs and poolside umbrella, great for relaxing with a cocktail in hand.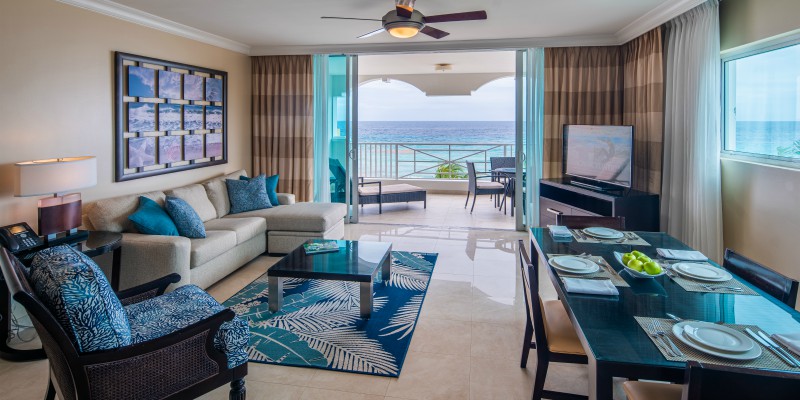 ---
Elegant accommodations
The Concierge Collection One Bedroom Oceanfront Suite and Concierge Collection Two Bedroom Oceanfront Suite provide a fabulous base for families. Featuring ample living space, a 4-person dining table, a fully equipped kitchen, and a private furnished balcony. 
For larger families and groups, the Two Bedroom Suites provide much more space and amenities. You'll also receive a spectacular ocean view from the comfort of your spacious balcony.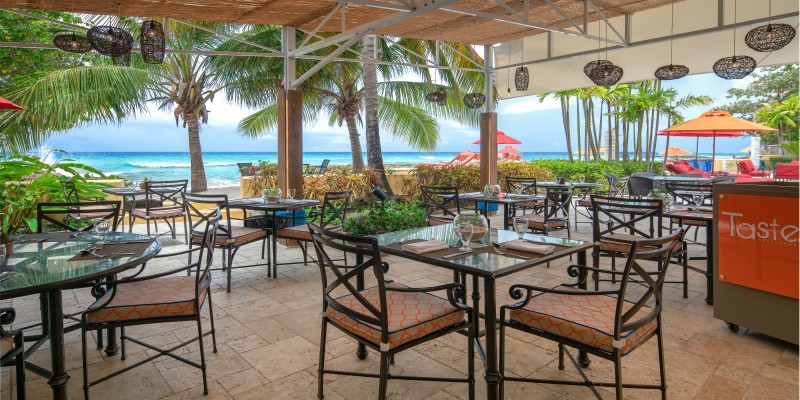 ---
Dining delights
An island of culinary delights, Barbados is home to a variety of eateries showcasing creative Caribbean cuisine. Head over to the Gap, the heart of Barbados, to explore an array of exquisite restaurants.
The resort also provides several ways to enjoy a memorable meal. Fom the open-air atmosphere of Taste Restaurant to enjoying the Ready to Serve menu from the comfort of your suite. The options are endless. 
You're also presented with inviting bars to sit and wallow in the peaceful ambience, soaking up the sunshine and Caribbean surroundings. Head to The Deck to relax on the rooftop patio, complete with a plunge pool and drink service for adults.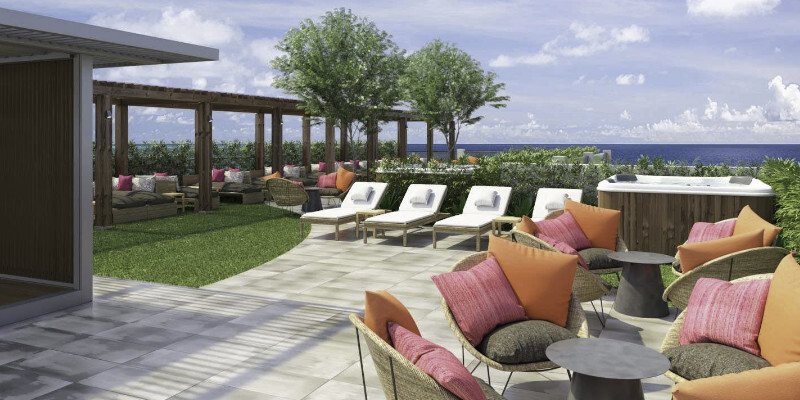 ---
Does O2 sound perfect for you? The big orange button below is the gateway to make your Barbados holiday a reality. Alternatively, click here to explore the hotel in more detail