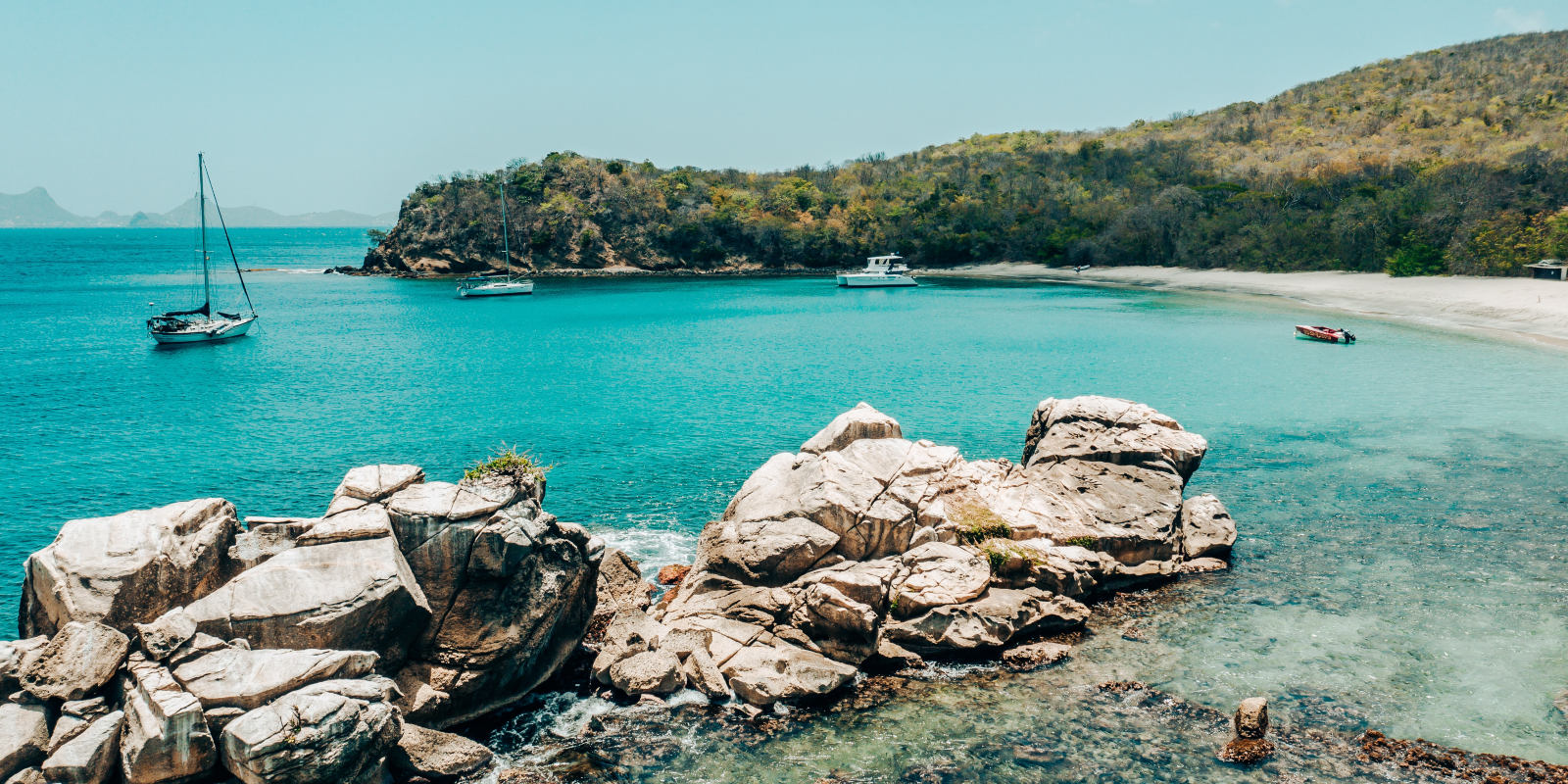 Let us tell you all you need to know before you travel to this beautiful island country, with our Grenada Travel Guide.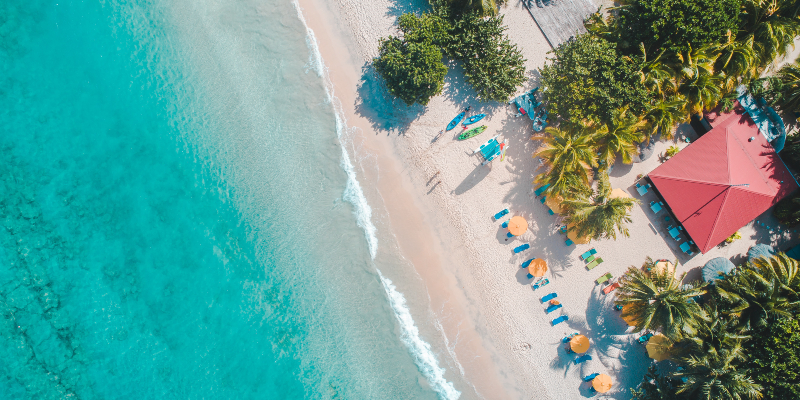 Our Grenada Travel Guide is here to tell you all about this spicy island which is full of culture, incredible scenery, and plenty of wildlife.
Located in the West Indies in the Caribbean Sea is the stunning Grenada. It has been dubbed as the spice island due to it having more spices per square mile than anywhere in the world! Plus, it's one of the largest exporters of nutmeg too, how impressive is that?
Although it's a small island country, it still packs a punch. From picture-perfect beaches to the worlds first underwater sculpture park, there's plenty to explore.
Keep reading to find out just what this magnificent location has to offer…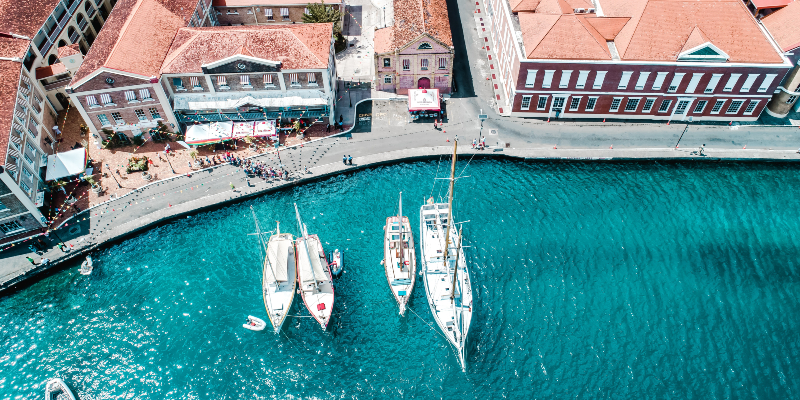 ---
Grenada at a glance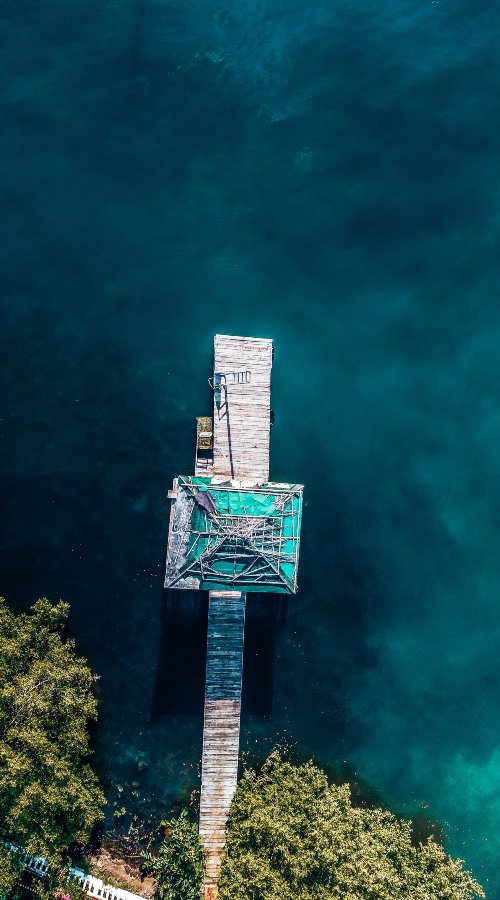 Best time to travel: January to May
Capital: Saint George's
Size: 348.5 km²
Currency: Eastern Caribbean Dollar
Main Language: English
Flight Time: Approx 9.5 hours
Time Difference: GMT-5
---
What are some interesting facts?
This jewel of an island in the eastern Caribbean Sea has a deep history which still influences the way of life today. Combine these lasting legacies with the luxurious holiday resorts scattered across the country and you've got the perfect getaway.
So, let's get into the nitty gritty.
Food
You're in for a good time when it comes to food in Grenada. Of course, the Spice Island is going to provide the best flavours! Tasty cuisine packed with the top spices, local produce, and the freshest ingredients.
With vibrant dishes that take inspiration from across the world, you're bound to find a dish that you will instantly fall in love with. You know those meals that just stick with you, and you find yourself thinking of them on a random Thursday afternoon? Yeah, those ones…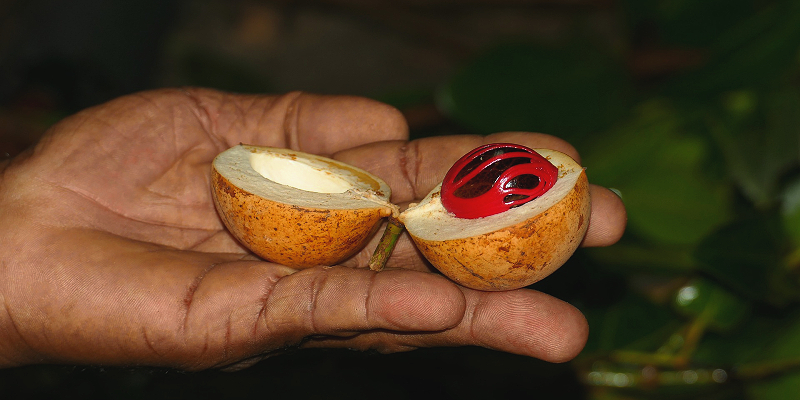 A part of history is Grenada's national dish, the oil down. This hearty stew is made up of vegetables and meats. It's a staple for locals and you will find this comforting meal in most places. Most parts of the stew have a historical origin too. For example, callaloo, and its root dasheen, are indigenous to the Caribbean and were grown by Grenada's earliest Amerindian natives.
If you have a sweet tooth, then you'll be happy to know that Grenada is the home of chocolate. The cocoa plantations really stick to the high expectations and the chocolate is made to the highest quality. Make sure to try some cocoa balls, these little chocolatey balls of joy are enriched with cinnamon, thyme, and bay leaf.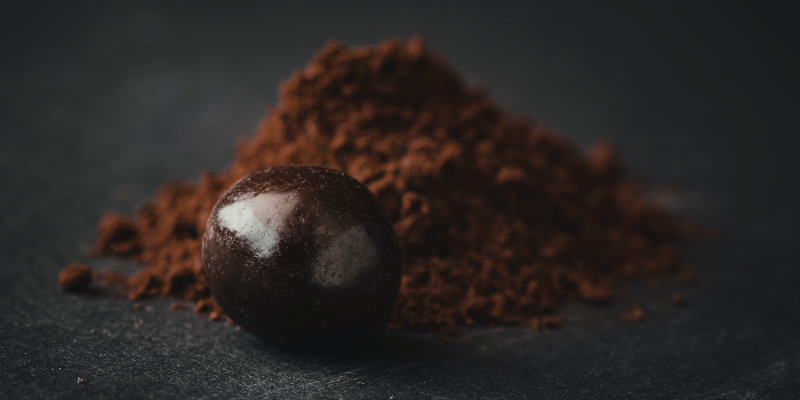 Another must-try whilst in Grenada is the incredible food from BB's Crabback waterfront restaurant. Owned by celebrity chef Brian Benjamin, they offer delicious authentic Grenadian dishes in the capital city.
One of their most popular dishes is Crabback. This mouth-watering dish is made up of freshly cooked crab meat baked with cheese, wine and exotic herbs then served back in the crab shell.
Culture
Like we've said, the culture and history of Grenada is an amazingly rich one. There are heavy French influences as Grenada's French colonists brought along a lot of their culture. The French gained control of the island in 1672 and stayed in Control until the British invaded the island in 1762.
There is also a mixture of British, African, West Indian influences. You'll find these influences in their food, music, dialect and in their everyday ways of living. The official language of Grenada is English; however, it is also laced with French words.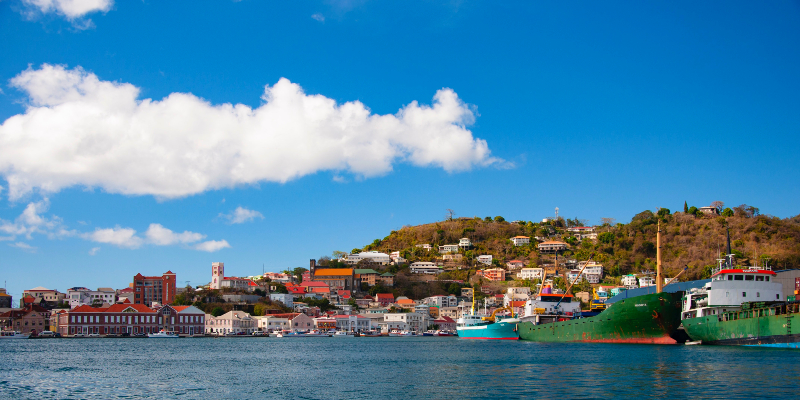 Music is a big part of the culture in Grenada. Popular music includes calypso music, soca music, reggae, and steel pan. Carnivals are one of the main ways that music and dance are celebrated, and what an amazing celebration they are.
Spicemas is the experience that shouldn't be missed out on as it's Grenada's premier cultural event. During the second Monday and Tuesday in August, everyone takes to the streets in amazing getup with parties, parades, and lots of dancing. There is a real buzz in the atmosphere, and you'll instantly be immersed into Grenada's spectacular culture.
---
Which beaches should I visit?
It just keeps getting better with Grenada, and once again the beaches don't disappoint. Blissfully secluded white sand beaches with crystal clear waters and amazing coastlines take pride of place in Grenada.
There are 45 different beach spots to explore and depending on what your favourite kind of beach day activities are, there's something for everyone.
Grande Anse Beach
It's easy to see why this is the most loved beach in Grenada. You can enjoy sensational views of the capital city, St George, from this magnificent two-mile-long stretch of paradise.
If you're looking to relax under the sunshine or take a dip in the ocean, this is the place for you. Although it's a popular spot, there's still plenty of room for everyone to be comfortable
Alternatively, if you're wanting some adventure- this is also the place for you! Get your adrenaline pumping with water skiing or parasailing.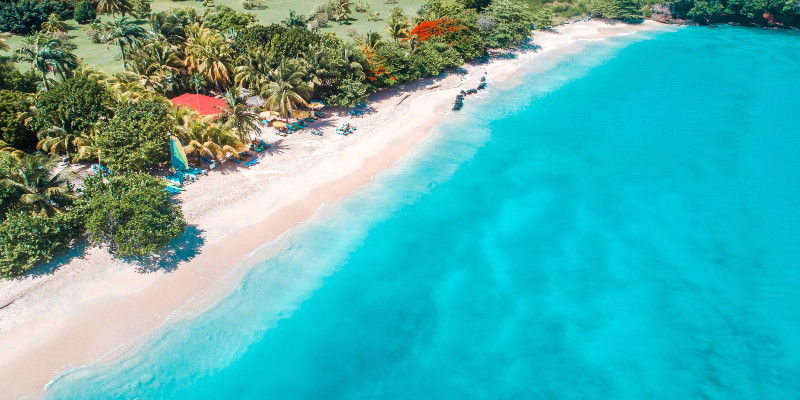 Morne Rouge Beach
Also located near the city of St. George is another immaculate strip of soft sand, Morne Rouge Beach. You will find that this is more sheltered, and sea grapes and almond trees provide the perfect amount of shade.
The calm turquoise waters provide a great condition for snorkelling so you can explore the ocean floor. It also means that a trip to this beach with the kids would be an ideal day out.
Although it's not as accessible as Grande Anse Beach, this can make it a quieter beach to visit. However, if you do want to visit both beaches, it's around a thirty-minute walk between the two of them.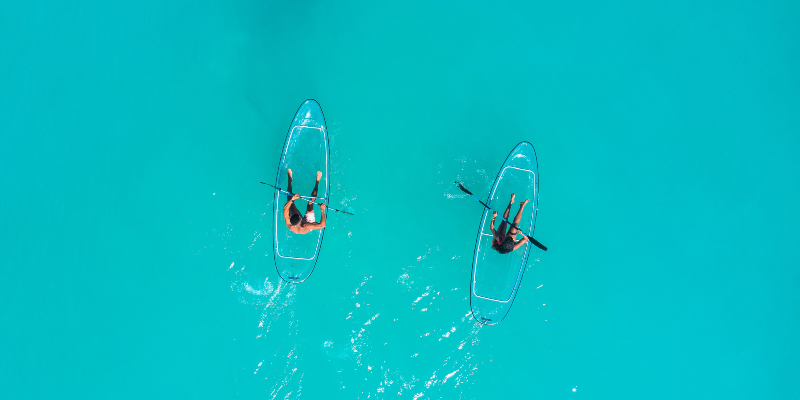 Levera Beach
Levera National Park is home to the hidden gem of a beach, Levera Beach. Located on the north-eastern shore of the island, you'll discover this delightful but isolated stretch of coastline.
You will definitely find less tourists here due to it being in such a remote location. But if you are staying nearby, we definitely recommend a trip to this beach.
As it is part of the national nature park, you may even get the chance to spot some rare birds. Sea-turtles also like to hide their eggs in the sand when they are nesting, so during April to August you aren't able to visit the beach in the evenings. You can book night-time excursions though to catch a glimpse of these incredible creatures.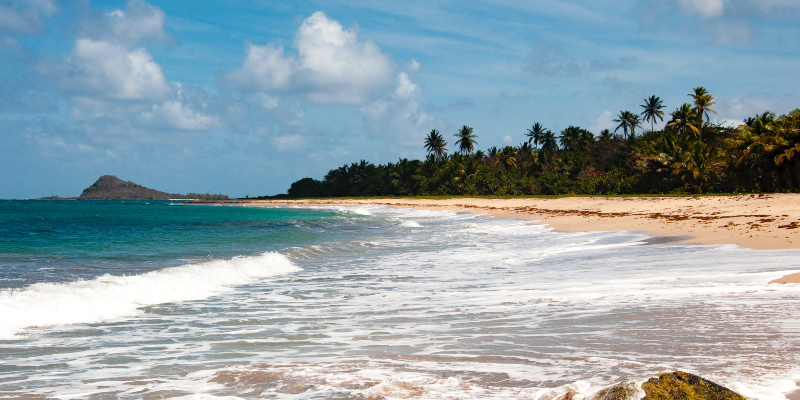 ---
What else is there to see?
So, Grenada isn't just breath-taking beaches, there are plenty of other activities and hotspots to explore. You could spend your whole holiday out and about on the island if you really wanted to. From diving to rum tasting, your days will be full of fun.
Dive down to the Underwater Sculpture Park
A fan of diving and contemporary art? Well, have we got the perfect spot for you. Check out the world's first Underwater Sculpture Park in the west-coast of Grenada. This unique gallery is a collection of submerged sculptures, with some at depths of 40 feet.
Created by artist Jason deCaires Taylor, you can explore the sculptures by diving down and getting swimming amongst them. The gallery also serves as an artificial reef in a marine protected area, so you'll be able to enjoy the views of the vibrant fish too.
You'll be able to discover eerie life-sized human sculptures, from a man sat at a desk to a ring of school children. It's an amazing sight to see, but we would also say it's slightly creepy.
If swimming isn't your strong suit, don't worry as you can also check out the Underwater Sculpture Park on a glass-bottom boat tour.
Visit Fort George
Climb up 175 ft above St. George's harbour and experience a birds-eye view of the city whilst exploring the oldest fort on the island. Fort George is a focal point in Grenada and was built from 1706-1710.
The fort has a deep history with many uses over the years. It was originally called Fort Royal but today it's known as Fort George, after it was renamed in 1763 to honour King George III, when the British seized control of the island.
Although it's now the headquarters of the Royal Grenada Police Force, you are still able to explore some areas of the fort. There's an entrance fee of $5 (EC), so head on over and discover the well-preserved cast-iron cannons, as well as the stunning views.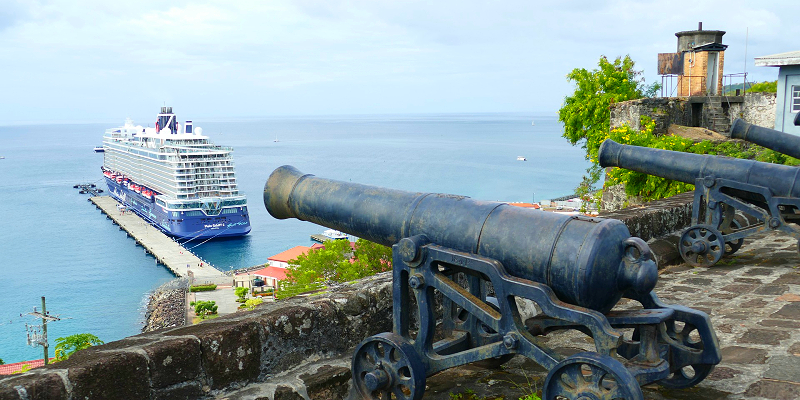 Time flies when you're having rum
If you're wanting to try some River Antoine rum, hopping on a plane to Grenada is one of the most feasible ways of getting a bottle for yourself. With very little being exported out of the country, a trip to the River Antoine Distillery is a must.
The distillery is like a time capsule, it's almost as if Bernard has stopped his watch in 1785 and never resumed it again. The techniques and equipment are very much the same as they were over 200 years ago.
Take a tour around the distillery and witness the two centuries old water wheel which powers the cane mill. This water wheel is one of the oldest functioning wheels in the western hemisphere, so a trip to the distillery is worth it just to see this! (of course, along with tasting some rum..)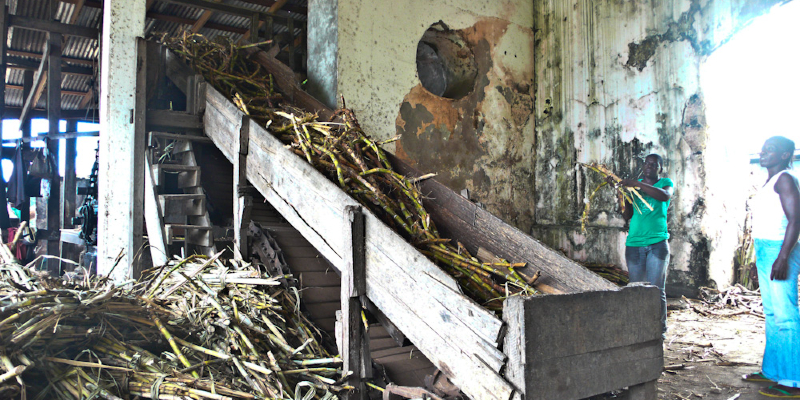 We're loco for the cocoa
Another chance to get up close and personal with the production of a delicious product is at Belmont Estate and the Grenada Chocolate Company factory in Grenada. This cocoa plantation is an hour's drive from St George's, and is the oldest working planation in Grenada.
You get to see the full process from start to finish, or as the company itself say "tree to bar". A tour around the Estate is truly an eye-opening experience, and it shows just how much work goes into creating their tasty chocolate.
An interesting part of the whole process is walking the cocoa. This is where the workers turn the beans regularly so that the beans can dry thoroughly. However, they do it by sliding their feet through the beans! If you fancy having a go, you can get stuck in and do some walking for yourself.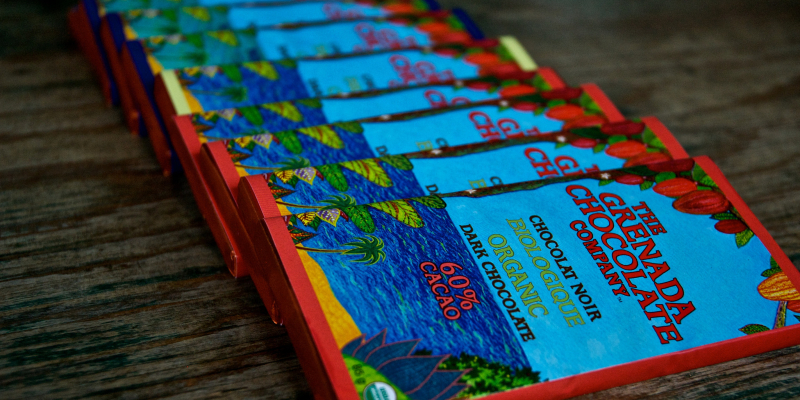 Take a trip to the capital
If you're looking for picture-perfect harbours and colourful buildings, St George's provides the perfect backdrop for a leisurely stroll around the city.
It's an incredible spot to enjoy some traditional Grenadian dishes whilst taking in the beautiful surroundings of St George's. Along with BB's Crabback restaurant, there is also the stunning Sails Restaurant & Bar in St George's who offer delectable dishes. Located on the inner harbours, you can gaze out over the water as your tastebuds come alive from the fresh ingredients and delicious flavours.
Once the sun starts to set and your belly is full, take a look around the horseshoe-shaped bay and admire the historical buildings. However, if you're looking for some entertainment head on over to the Spice Basket. They host live concerts and theatrical performances, so check out their upcoming events when you're in the city.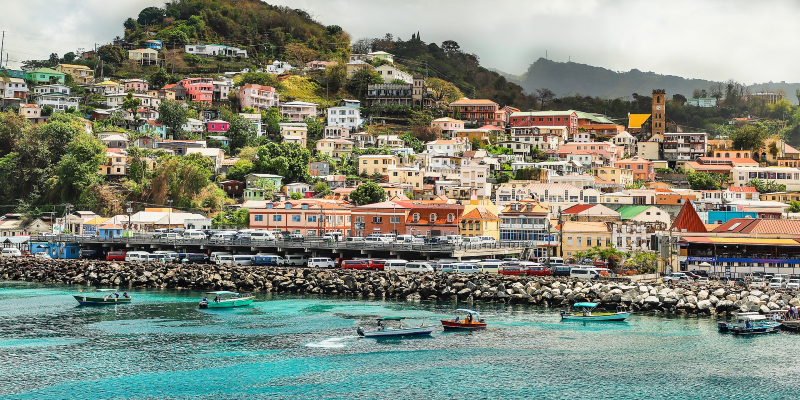 ---
What's next?
How amazing does Grenada sound? And we can confirm that it's not too good to be true, it really is that great. 
There are plenty of activities to keep you busy and astounding landscapes to take in. It's the slice of paradise that we all deserve in our life.
If you want to test your knowledge on Grenada after reading through the guide, check out our challenging Grenada quiz. We know you'll smash it!