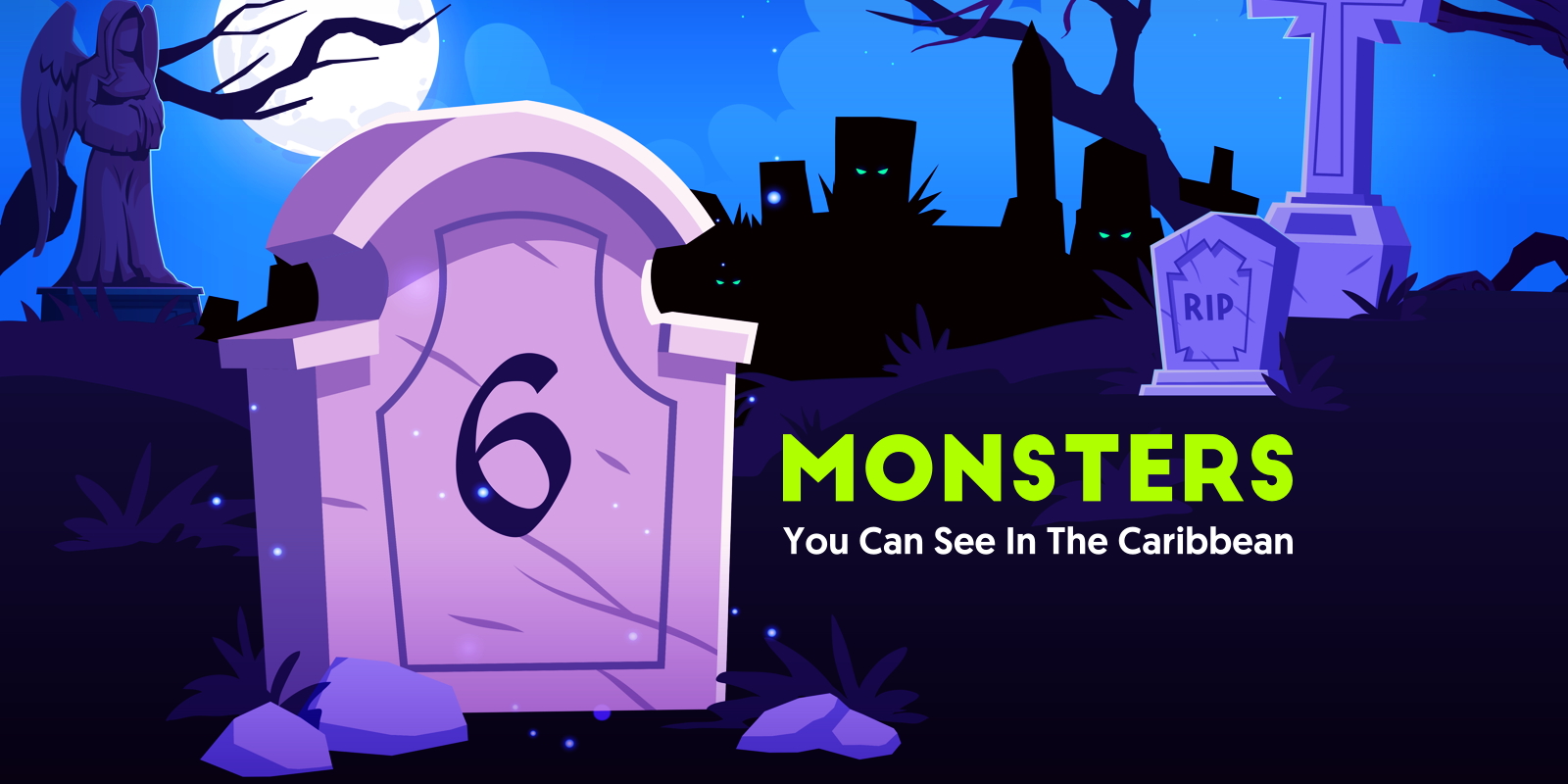 Let us introduce you to some of the spine-chilling monsters in the Caribbean, you may bump into this Halloween.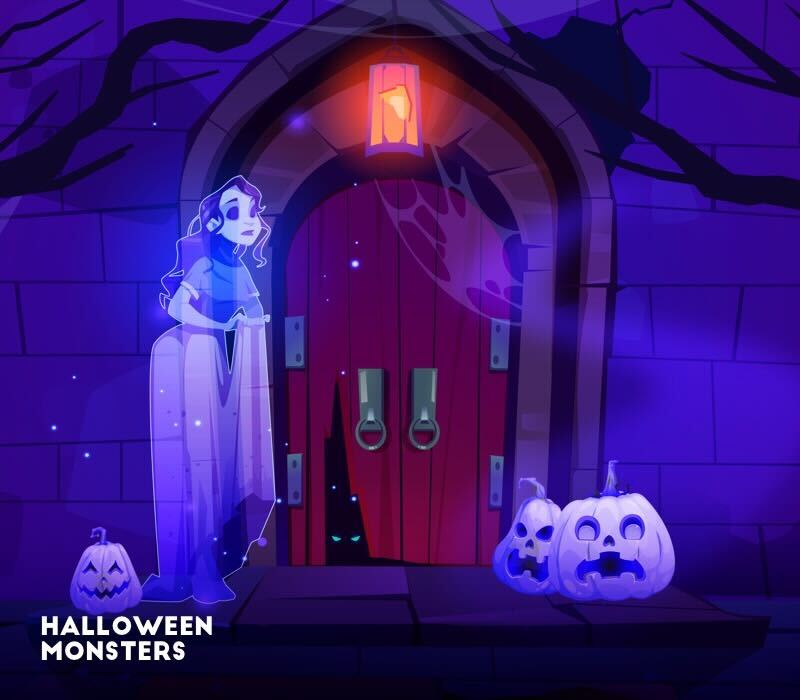 Monsters in the Caribbean isn't a crazy change of direction for Disney.
It's also probably not the first thing that pops into your mind when you think of destinations like Barbados and Jamaica.
However, there are scary places in the Caribbean. Which means you might end up with more than you bargained for on your next sun-seeking escape.
---

---
Meet the monsters
But, fear not. We've come up with a handy guide to let you know what monsters you can expect to see lurking in the shadowy corners of the Caribbean.
From witches to zombies to sea monsters, they're all out there. And, if the films are to be believed, they're all usually hungry.
---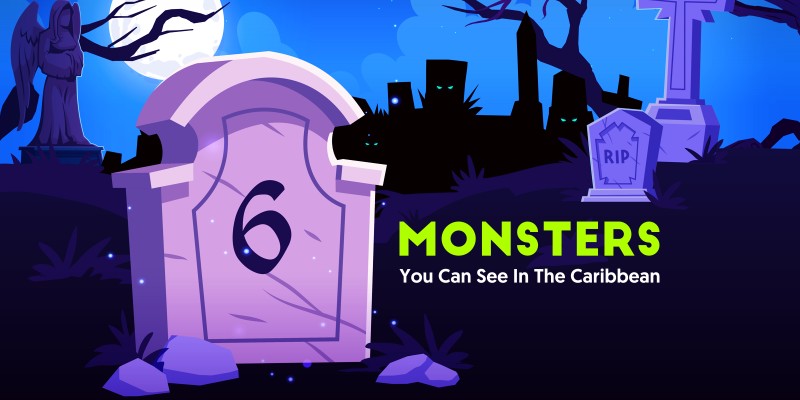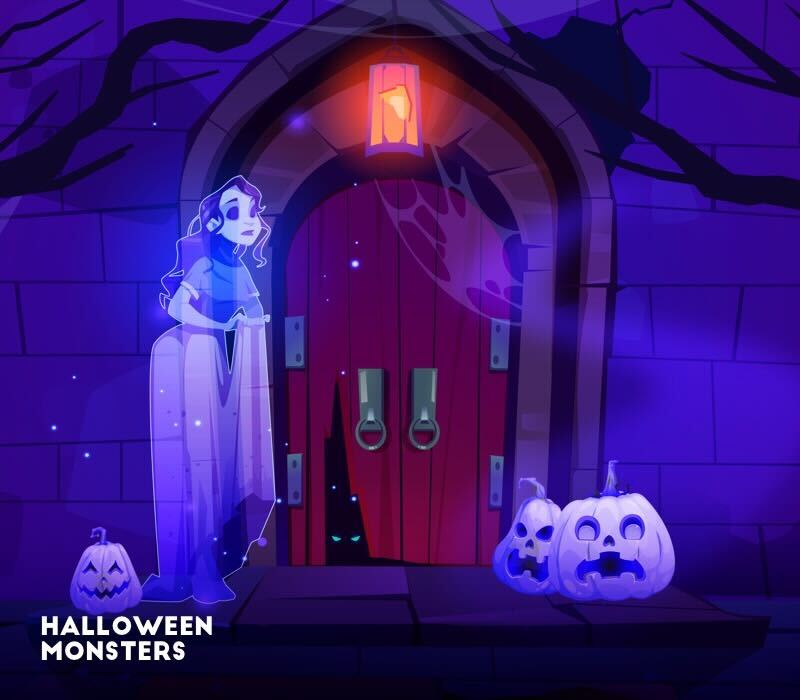 The Corpse Bride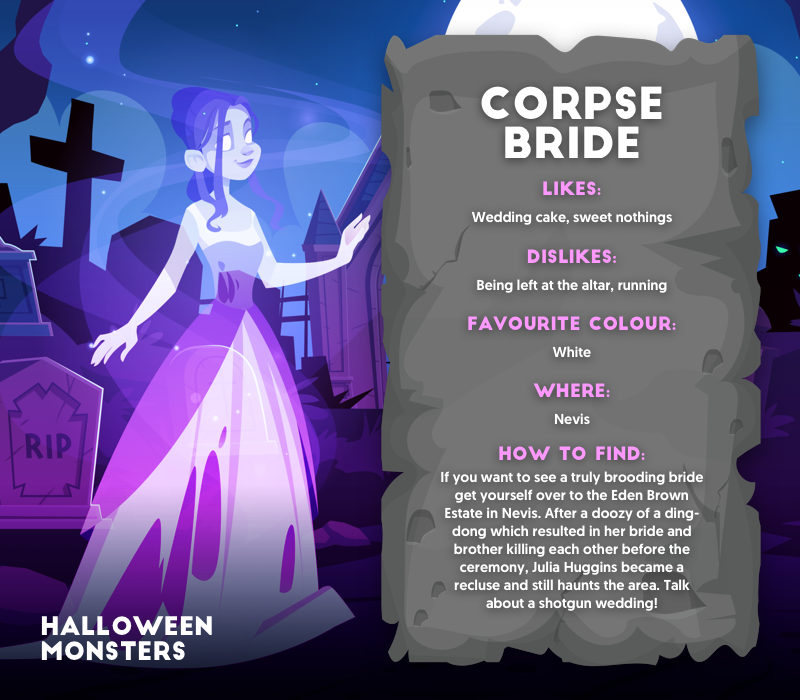 Zombies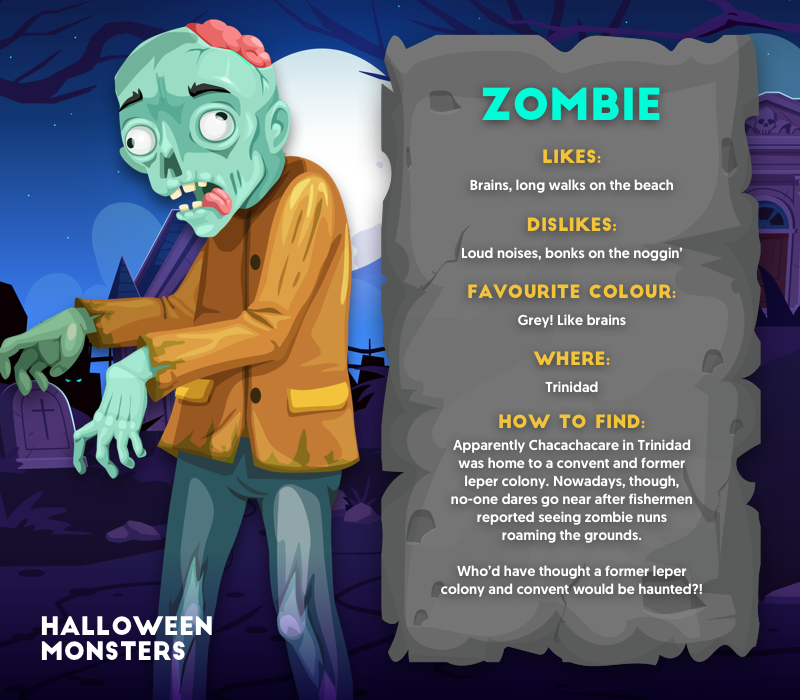 Ghosts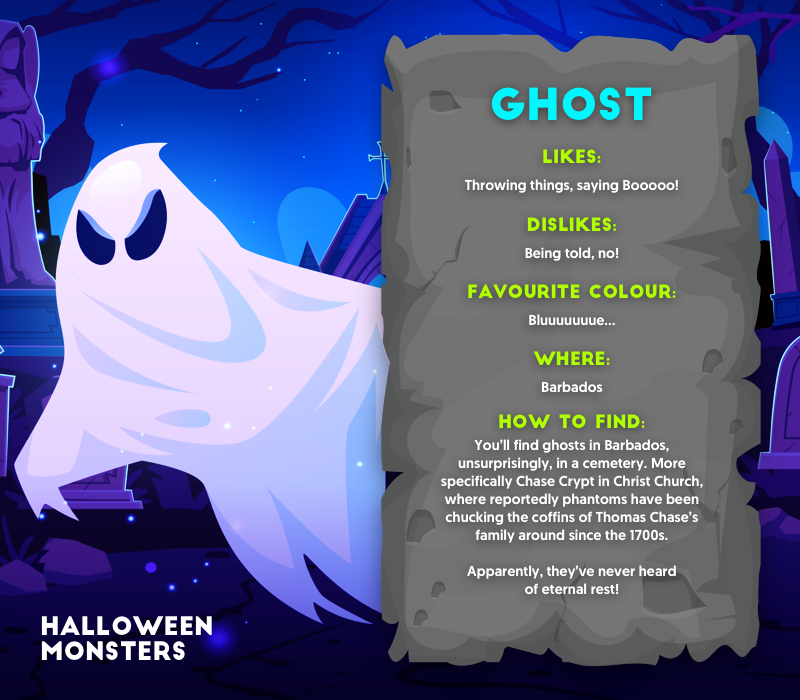 Witches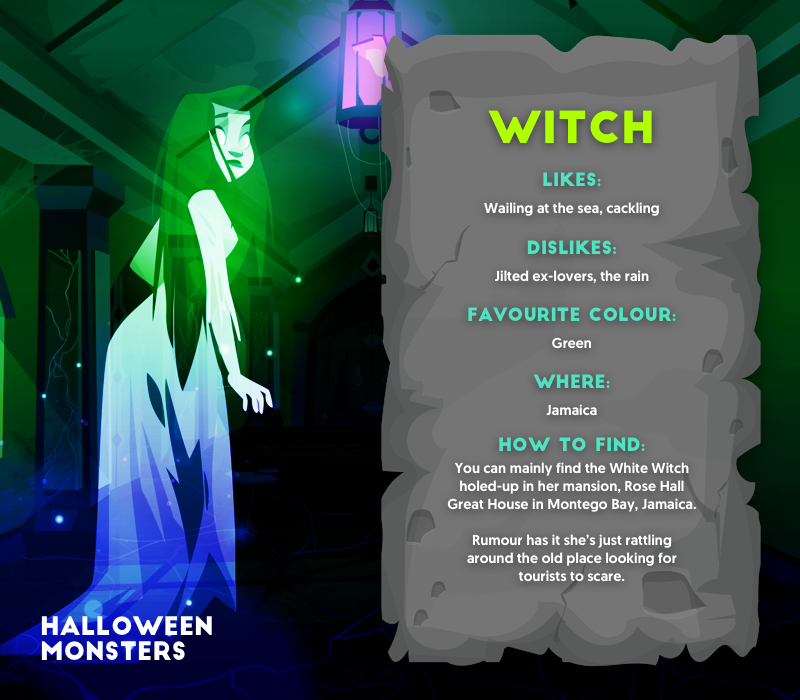 Pirates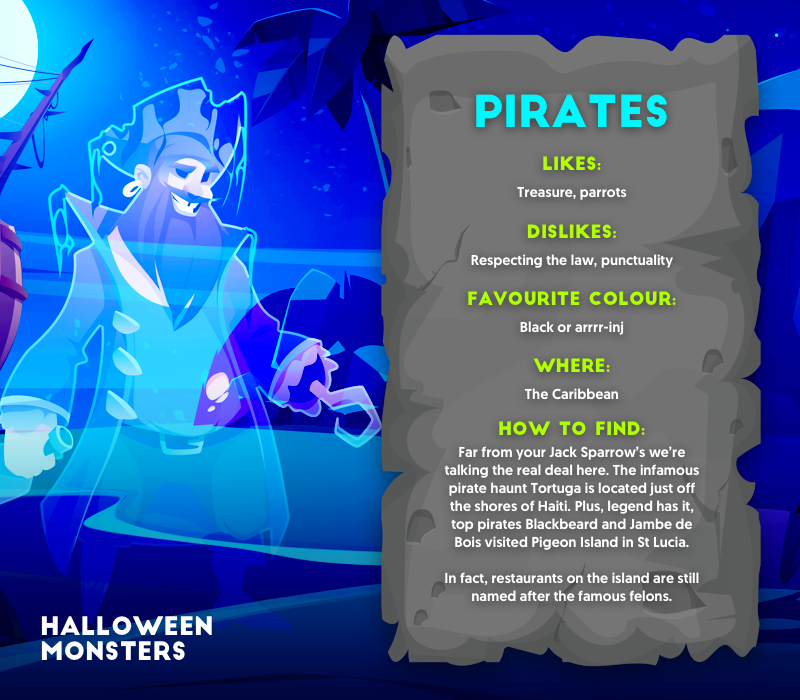 Sea Monsters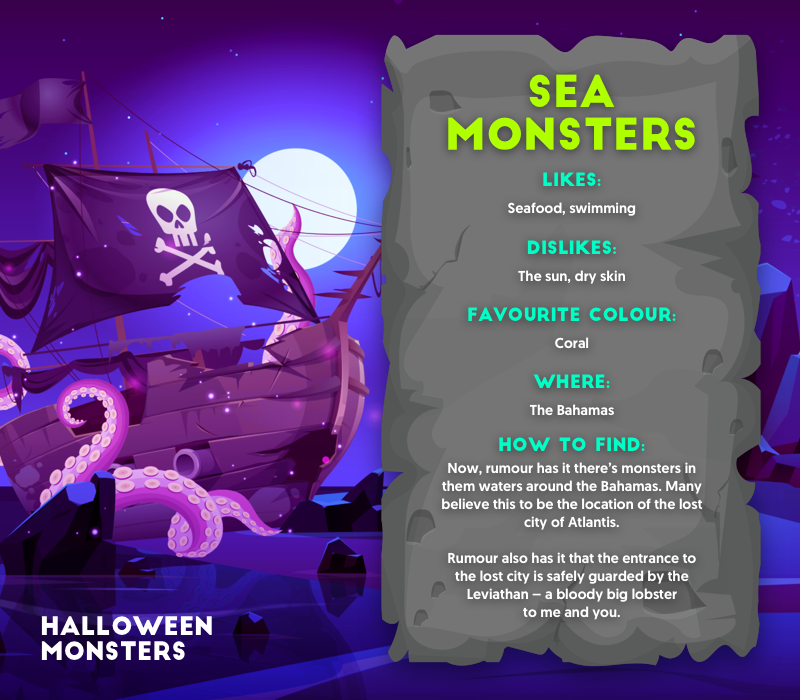 ---

---
Find out more about our morbid marauders
Now you know what you're looking out for, we'd better tell you a little more about where you can find them.
As you can see from their biogrpahies, each of these sinister citizens have their own special dwellings. But if you, click the button below, we'll tell you about some other monsters of the Caribbean you might not be expecting.
But you don't have to curtail your ghoulish search at the Caribbean. If you'd prefer to hear about the terrors of Thailand we can arrange that too!