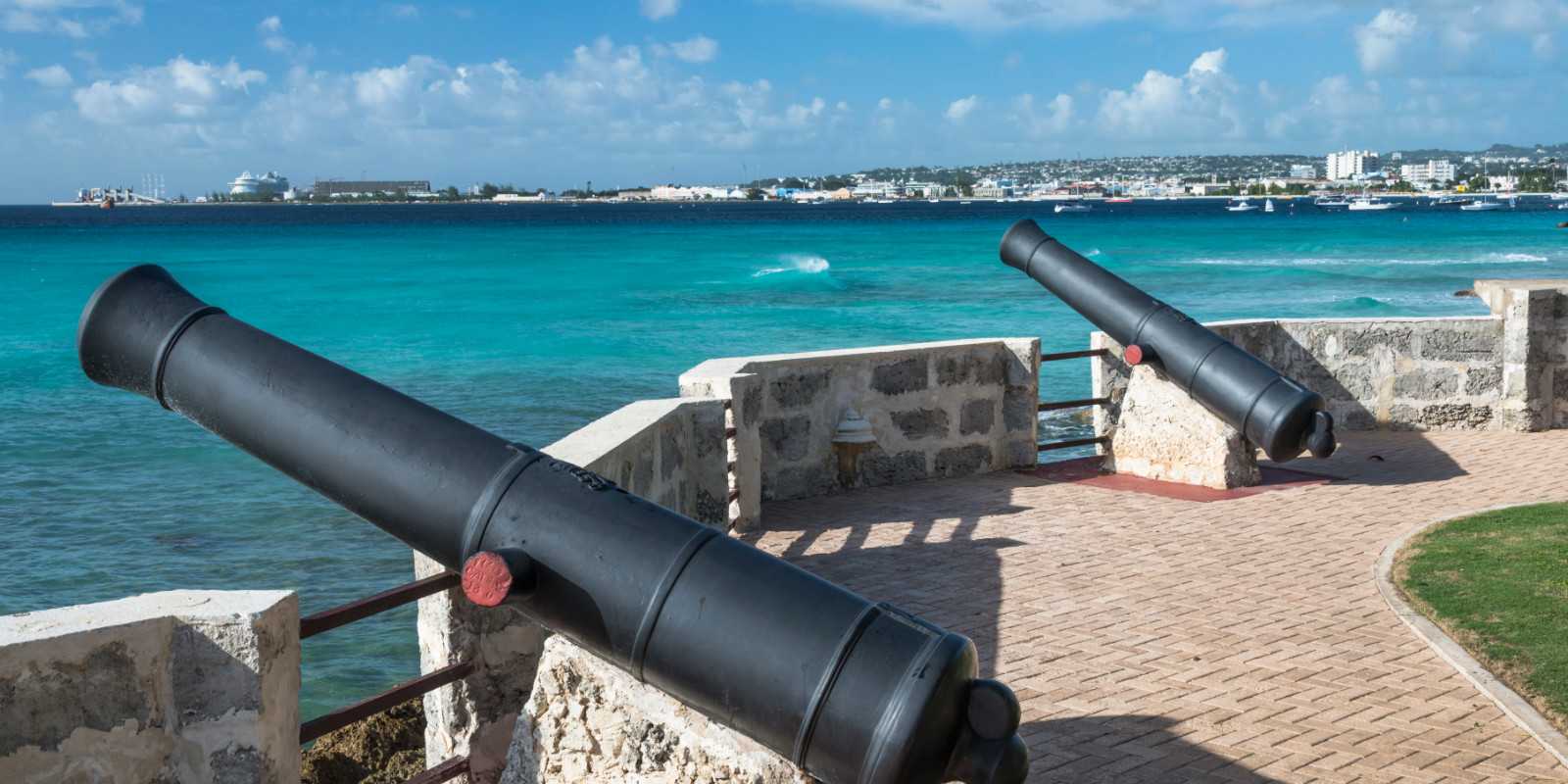 As one of the Caribbean's most family-friendly destinations, Barbados is perfect if you have toddlers or teens in tow. But where exactly can you go for family-friendly things to do?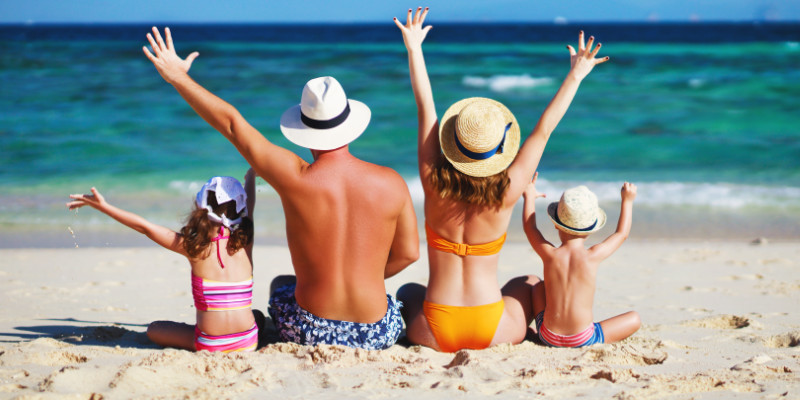 We've pulled together our definitive list of family-friendly excursions in Barbados. So keep reading as we explore 8 epic family-friendly days out for all ages to enjoy in sunny Barbados.
---
Family-Friendly Things to Do in Barbados
Meet Hawksbill Sea Turtles
Explore! at Barbados Museum & Historical Society
Oistin's Friday Night Fish Fry
Eco-Adventure Park at Harrison's Cave
Carlisle Bay
Andromeda Botanic Gardens
Barbados Wildlife Reserve
Rascals Water Park
---
1. Hawksbill Sea Turtles
Does your toddler enjoy Finding Nemo? Of course, they do! How could they not!?
A fantastic excursion idea in Barbados for you, and your little explorers, is the opportunity to swim with sea turtles. Or even watch them hatch.
Fancy meeting Crush and Squirt in real life? Head to either Dover Beach, Pebbles Beach or (like the name suggests) Turtle Beach. You can also swim with hawksbill sea turtles in other beachfront locations along the south coast of Barbados. So keep your eyes peeled!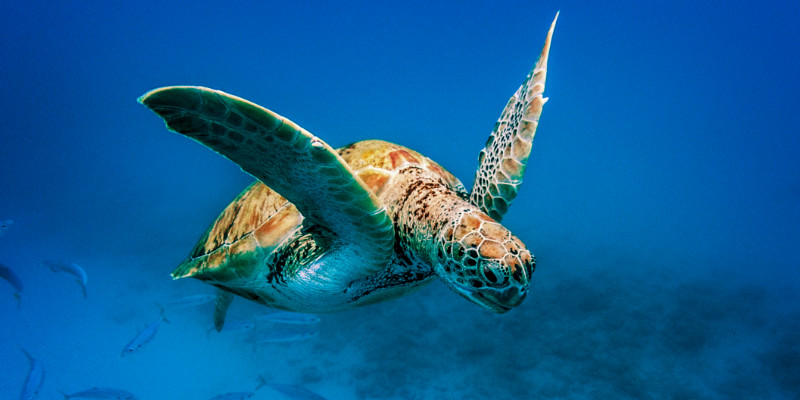 Hawksbill sea turtles avoid the deep waters, favouring shallower coastlines which puts you and your family in great stead to meet this endangered species. Paynes Bay is also another favourite location but on the west of the island, where shallow waters provide a good opportunity for snorkelling with the turtles and a kaleidoscope of tropical fish.
Turtle nesting usually begins in May, with July through to October being the best time of year to catch sight of the turtle hatchings, making it a perfect excursion during the summer holidays! However, there have been hatching sightseeing throughout each month of the year so, you may be in luck.
To learn more about baby sea turtles, Lacey recently got the opportunity to experience just that. Click here to read more about her trip highlights in Barbados.
---
2. Explore! at Barbados Museum & Historical Society
Great for families with young toddlers and a perfect way to escape the heat. The Barbados Museum & Historical Society has recently launched its Explore! initiative earlier this year. Moreover, the children's gallery presents state-of-the-art technology, educational insight and programmes developed to engage the next generation.
The interactive gallery encourages knowledge through learning about the environment, wildlife, sustainability, and health across numerous fun and interactive games.
---
3. Oistin's Friday Night Fish Fry
Everyone's favourite Friday night in Barbados – we had to include Oistin's Fish Fry on our list. You can be sure this evening affair will be one to remember for all the family as you tuck into some of the best fish from Barbados. A must-do in Barbados with a hub of activity including live music, entertainment, trinkets, and an authentic taste of Bajan cuisine.
---
4. Eco-Adventure Park at Harrison's Cave
Next up, the eco-adventure park at Harrison's Cave is fantastic for families with children or teenagers. Limestone caves, tram tours and underground passageways – what's not to love! There's also much more to explore at the park following the recent renovations that feature zip lines, shops and eateries.
Make a splash in the natural infinity pools and waterfalls or unearth the history of this iconic cave. The choice is yours in what will sure to be a naturally wonder-ful day.
---
5. Carlisle Bay
Another fun (and free) excursion for families would be a day on the beach. But what is the best beach for families in Barbados?
If we had to choose, the white sand shores of Carlisle Bay in the capital of Bridgetown would be for us. The beach is perfect for families as the crescent-shaped bay features an abundance of shops and aquatic adventure in the form of shipwrecks, sailing, and scuba. Something for everyone you can be sure to spend a day here if you're looking to have some serious beach time. Not to mention the poplar Needham's Point, which is just a short stroll away.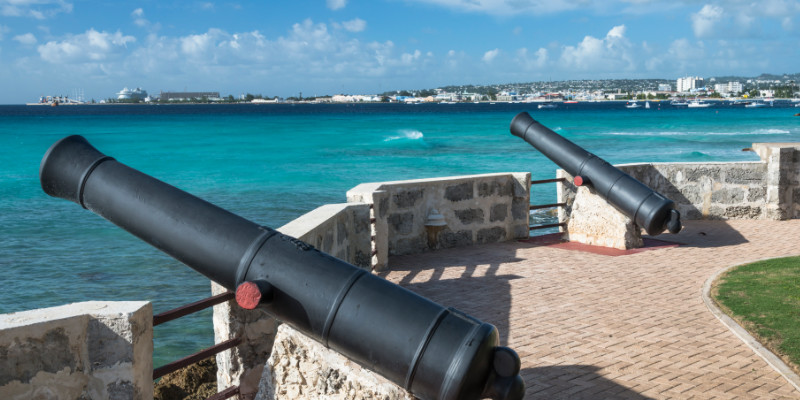 ---
6. Andromeda Botanic Gardens
As one of the first natural attractions in Barbados, the botanical gardens of Andromeda present an abundance of biodiversity at one of the Caribbean's most unique garden experiences.
Showcasing a variety of plant species and wildlife the unique gardens are a fantastic display for all the family. And children are also welcome free of charge.
Owned by the Barbados National Trust, this 6-acre tropical oasis was created by multiple award-winning horticulturist Iris Bannochie in the '50s. Featuring an impressive array of trees and exotic flowers from around the world, take a wander along winding paths at your own pace for a great family day out.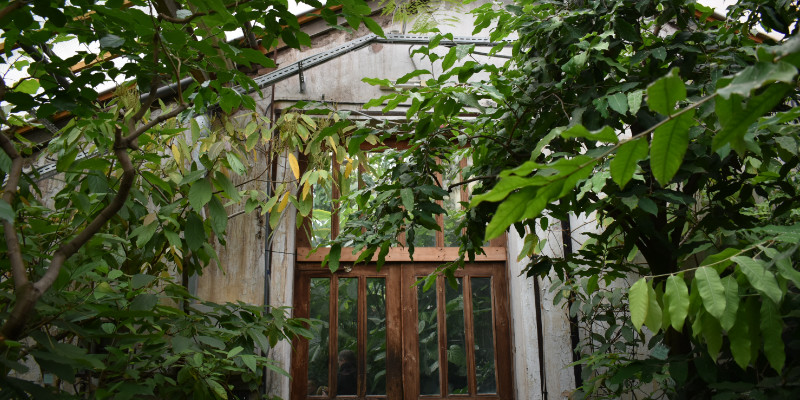 ---
7. Barbados Wildlife Reserve
Next on our list, if you enjoyed Andromeda Botanic Gardens, then Barbados Wildlife Reserve may be for you and your family. The reserve located in Farley Hill National Park is four acres in size and is home to monkeys, deer, birds, reptiles and more.
As you stroll freely through the mahogany forest, you'll see animals scurrying around the reserve while you explore the animal kingdom of Barbados.
---
8. Rascals Water Park
For one last family-friendly stop off we're heading to Rascals Water Park. If you've already explored Harrison's Cave and want more aquatic fun, rascals Water Park is the place to be! Designed with children and teens in mind, the inflatable waterpark is almost reminiscent of TVs Total Wipeout, but can you make it across the course?!
---
Family-Friendly Fun is Here!
We know that going anywhere can be a bit more difficult if you have a baby or teens in tow.
But you'll be pleased to know that with a great range of excursions and resorts providing dedicated facilities. You can be sure of a hassle-free Barbados retreat.
For more Barbados reading, discover more about the best time to book and visit the island below.