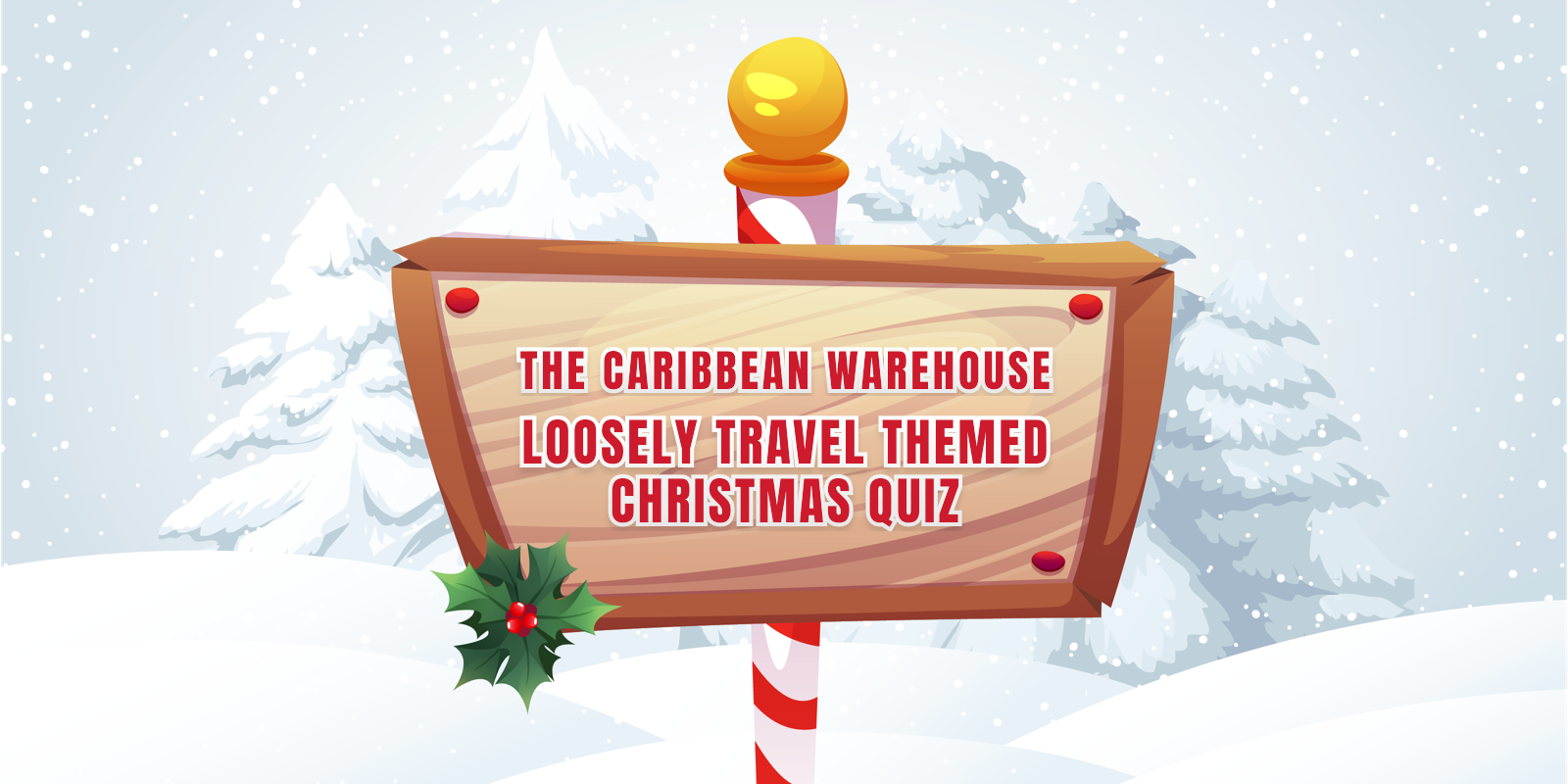 Try our travel-based Christmas quiz and see who's the king or queen of travel around the Christmas dinner table
It's that time again. Merry Christmas everyone!
And would any Christmas be complete without a good bit of quizzing? We think not!
That's why we've decided to bring you our loosely travel-based Christmas quiz! But how many can you get?!
Take the test and prove how much useless Christmas/travel knowledge you have.
---

---
🎅
T

a

k

e

t

h

e

T

r

a

v

e

l

–

B

a

s

e

d

C

h

r

i

s

t

m

a

s

Q

u

i

z

🎅
Which country has been supplying the Christmas tree in Trafalgar Square since 1947?
In which ocean would you find Christmas Island?
Which one of these countries celebrates Christmas twice a year? (Living the dream!)
In the film "Last Holiday" Queen Latifah stayed in the Grandhotel Poop
It's actually written as Grandhotel Pupp, but the Czechia-based resort's name is prounounced "poop"
What is the most popular food on Christmas Day in Japan?
The USA started the tradition of putting up Christmas trees?
Germany are actually credited with starting this particular Christmas tradition which dates back to the 16th century
In Ukraine they use spider webs instead of tinsel
In South Wales the Christmas tradition of Mari Lwyd sees people carry a dead sheep around the villages
It's actually a dead horse - people place a horse skull on a stick then cover the stick in a white sheet before knocking on doors and singing to each other
In Italy they leave wine and sausages out for a witch known as "La Befana"
The tradition takes place on the 5th January to appease a witch who supposedly turned down an invitation to the birth of Christ - now she travels around each year giving out gifts to good kids and coal to the bad un's
In Jamaica it's tradition to only eat goat on Christmas Day
In Jerusalem, it's tradition to burn a 13-metre tall goat in the middle of the city's main square
People do burn a 13-metre tall goat in the main square each year - but the square is in Sweden not Jerusalem
In the Netherlands it's tradition to keep a fire burning on Christmas to ward off mischevious goblins
Again, correct trivia, wrong destination. They actually do this in Greece.
In Iceland naughty children get rotting potatoes put in their shoes
Where was the super-snowy video for Wham!'s annual banger "Last Christmas" filmed
The video was shot in Saas-Fee, a skiing resort in the Swiss mountains
Which country created eggnog?
Christmas quiz
What a sprout that
If your attempt at this quiz was a component of Christmas dinner it would definitely be a sprout... whiff!
You might be the turkey
It's not a strong effort. But every Christmas needs a turkey
You might be tinsel-ling yourself short
Not a bad effort, but you're more of a Donner or Blitzen than a shining Rudolph
Respect your 'elf!
Oooh! Close but no candy cane. You were one right answer away from a perfect score.
Santa Sleuth
You know your Christmas trivia. Ladies and gentlemen, I humbly gove you - the king or queen of the Christmas dinner table trivia
---
C
h
a
l
l
e
n
g
e
Y
o
u
r
s
e
l
f
W
i
t
h
O
u
r
O
t
h
e
r
Q
u
i
z
z
e
s
Want another go at earning the trivia crown? Well, there's plenty more stupidity where this came from.
Click the puddin' below and take on our other quizzes. Although there aren't any more travel-based Christmas quizzes of this calibre.