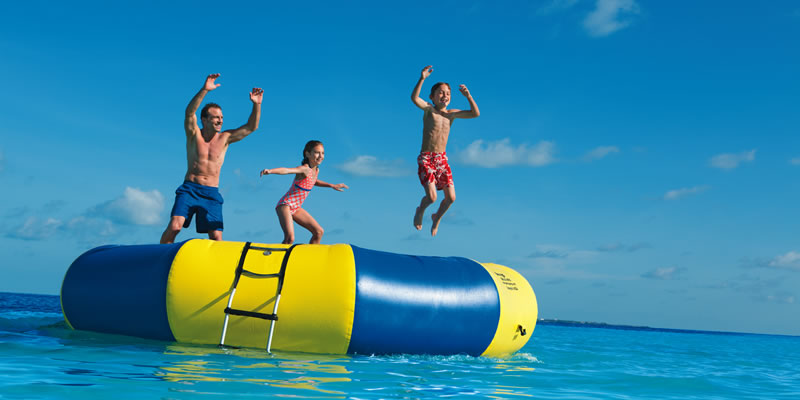 When a big name like Dreams Resorts announces a new property you can't help but notice the palpable excitement in the holidaymaking community. Just look at the fanfare with which Dreams Dominicus Resort & Spa was greeted, not to mention the various happy dances that saw the light of day at Blue Bay HQ.
But the initial excitement, we seem to forget, is only the beginning. That's why we're taking a second look at Dreams Sands Cancun Resort & Spa, the Dreams Resort that had us all a-twitter towards the close of 2014.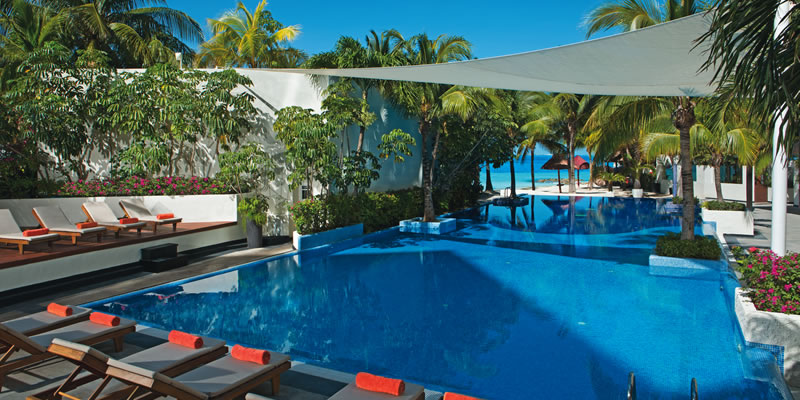 A little context
So, a little history: Dreams Sands Cancun was formally the Grand Oasis Viva, and after a dramatic rebrand and a change in management it was reborn as the (then) newest member of the Dreams Resorts family. As soon as the property hit the market we saw an influx of eager holidaymakers securing their places at Dreams Sands Cancun ahead of the doors opening, and everyone had high expectations for the new face of one of our dearest all inclusive brands. Now that the doors have been open for more than six months, we're here to have another look at Dreams Sands Cancun and what it contributes to the Dreams Resorts portfolio.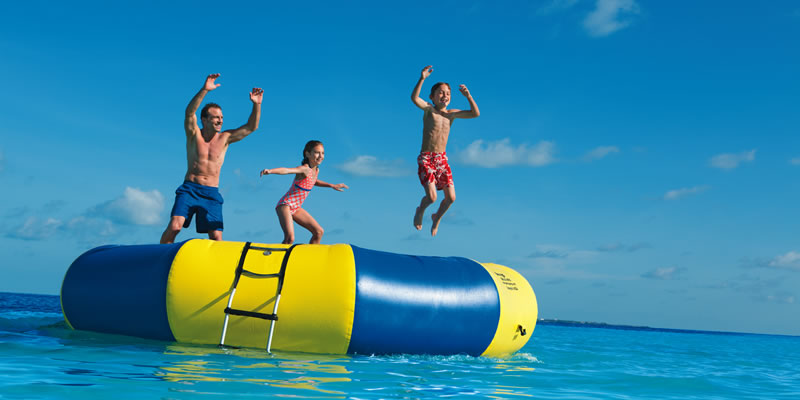 The gifts of Second Sight
1. Unlimited-Luxury®
Let's start with the basics. Like all Dreams Resorts, Dreams Sands Cancun comes with all the benefits of the Unlimited-Luxury® all inclusive programme. You'll get every gourmet meal, every top-shelf drink, every kids activity, and so much more, all included as standard. Everything is sorted; all you need to do is get out there and have fun.
2. New proportions
In contrast from many of its new-build brethren (like the upcoming Dreams Dominicus Resort & Spa) Dreams Sands Cancun has more of a boutique feel, ideal for close-knit family groups. There's no need for anyone to wander aimlessly, and you'll have your bearings quick-sharp. The holiday begins that little bit sooner.
3. Big personality
We're constantly hearing tales of the likeable, approachable staff at Dreams Sands Cancun, with everyone going out of their way to make your holiday as special as possible. Señor Mateo, the bar manager, has been the subject of many glowing reviews for his bespoke cocktails and feel-good aura, but everyone from the waiting staff to the front desk will move the stars themselves to make your holiday great. It's a level of service difficult to match.
4. Explorer's Club
Created especially for junior hoilidaymakers (aged 3 to 12), the Explorer's Club is a professionally supervised adventure programme for the younger members of the clan. This isn't just an opportunity for you to have a little alone time, either. It's designed to let your children make amazing memories all of their own, through engaging activities based around nature, science and exploration. Everything from treasure hunts to movies on the beach are on the agenda at Dreams Sands Cancun.
5. Personal Journeys
The eConcierge team at Dreams Sands Cancun maintain a diligent presence on TripAdvisor, on-boarding feedback and relaying comments to the hotel's team. Everything from cosmetic touch-ups to service re-tunes have been implemented based on your feedback, all with a view to making Dreams Sands Cancun an excellent location for your next family holiday.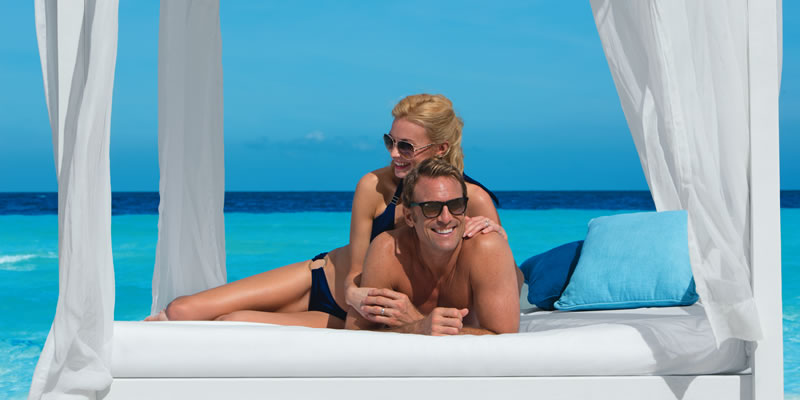 Wrap it up (again)
A second look at Dreams Sands Cancun reveals how the resort has grown, evolved, and continues to develop in the name of truly fantastic holidays.
If you've been to Dreams Sands Cancun before we'd love to hear your thoughts in the comments below. If you'd like to know more, get acquainted with that lovely orange button below.
Dream a little dream, Holidaymakers.