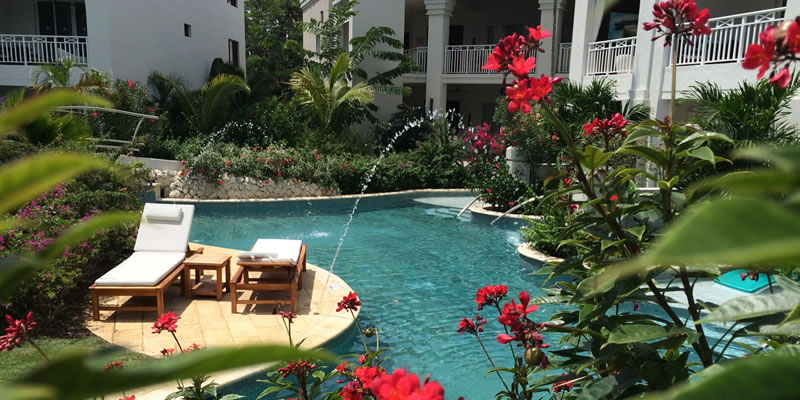 Let me set the scene. Sandals Resorts have graced Holidaymakers with their renowned top-notch luxury getaways throughout the Caribbean for years. But one important island was missing. Barbados.  In a recent quest to spread their charm further afield and provide holidaymakers with even more choice, Sandals Resorts decided to conquer Barbados in the form of the aptly named Sandals Barbados. So, I've set off to see what all the fuss is about.
Sandals Resorts have landed in Barbados and yeah man, they've done it in style. With a sung Bajan welcome followed by a glass of champagne and a waft of the signature Sandal's lemongrass scent, I immediately knew I was in safe hands.
First impressions of Sandals Barbados? Wow. The relaxed Bajan atmosphere is pumped throughout the resort and has had me chilled to the core since my first breath. Well, with the Caribbean sun on my back I'm certainly not chilly but I'm relaxed all the same. The further I delve into the resort, the more I fall in love.
Every tiny detail has been thought of. All tastes have been catered for, all types of holidaymaker have been satisfied, and the staff add an extra kick in to the Bajan punch. Quite literally. Ever friendly and eager to help, the Sandals Barbados staff really go above and beyond to make you feel at home. They're pretty generous with their rum too.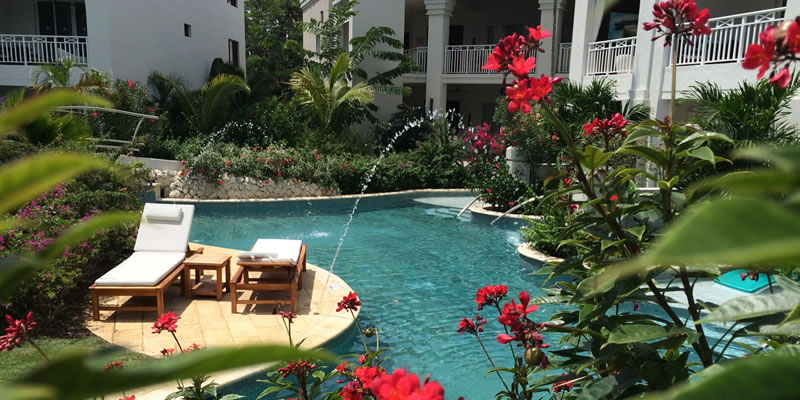 This is all before I reach my room. As a brand new resort you may have guessed that Sandals Barbados was going to be pretty epic. Well, sure enough it hits that mark and beyond. The brand new chic decor adds a modern twist to traditional Caribbean theme and with an Ocean View Room I feel like a princess. It has, as the name quite simply says, an ocean view which as you can imagine takes your breath away. Not forgetting the massive four poster bed that caused a mild moment of panic when I lost Bayley (the Blue Bay Travel mascot), only to realise he'd been hidden within the depths of the bed!
The resort has left me wanting for nothing, and in true Sandals Resorts style all-inclusive means exactly what it says on the tin. Which reminds me, perhaps I should hit the gym. Maybe tomorrow.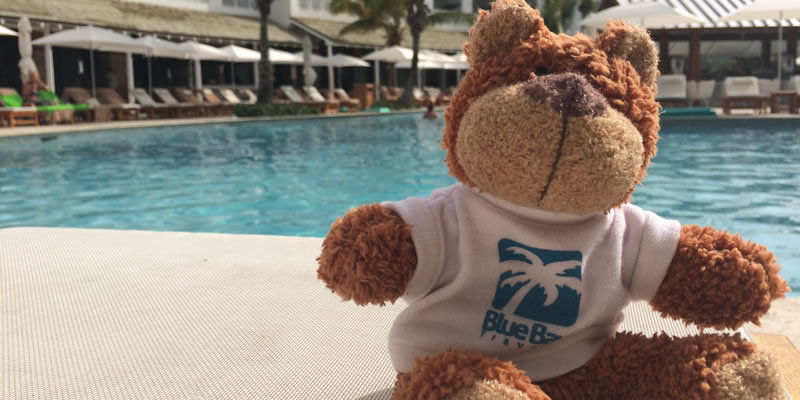 Get involved
If you'd like to sample Sandals Barbados for yourself, just have a tickle of that lovely orange button. Otherwise, stay tuned for more Bajan adventures, holidaymakers!