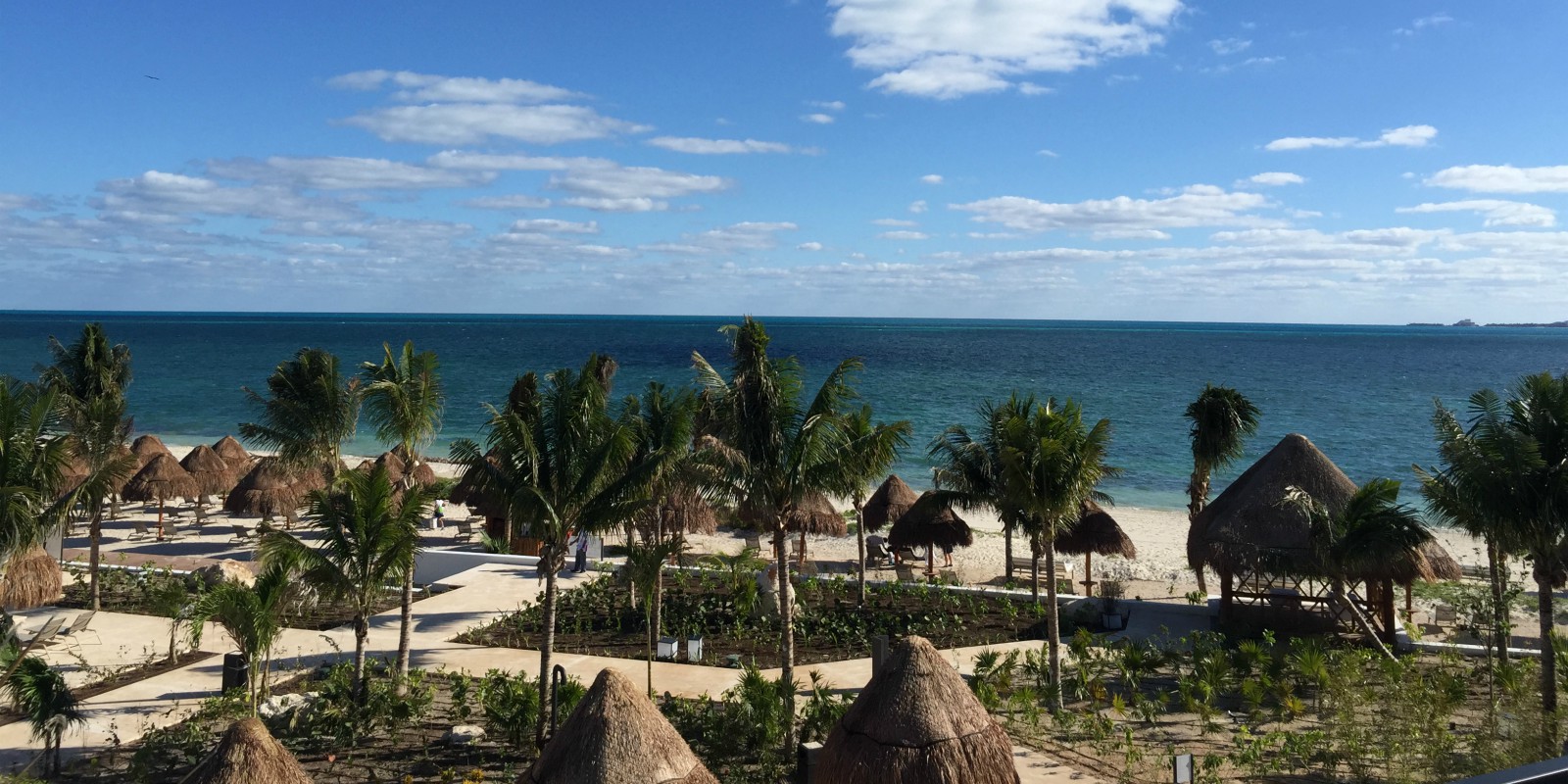 Heading off to Mexico's sunny shores with family in tow, Nina talks us through why Finest Playa Mujeres is the perfect resort for a family escape. Read on for her fast facts and top tips for enjoying the resort.
Finest Playa Mujeres is the best holiday me and my family have travelled to with memories that will last forever. It was such a five-star magical experience. I would recommend to friends and families with children of all ages.
The hotel is in a gated community in Playa Mujeres but everything you need is at the hotel. Isla Mujeres is opposite so you can arrange a boat trip if you would like a trip away from the resort. The resort is also wheelchair accessible, everywhere is flat and they have lifts meaning it is good for pushchairs too!
My 3 kids are 10, 7 and 2 and had an amazing time. Every morning they had characters walking around the resort you could have pictures with. The kid's rooms and pool area were amazing. You can stay and play with the children, or sign them into the kid's club and they do activities with them.
Charlie who is 10 years old did pony riding on the beach with Imagine kids club, water volley, beach volley, football etc all included. They even had shark & mermaid lessons in the pool! At night, they have discos and there are kids shows. Our personal favourites were the Disney show and Disney princesses versus superheroes. In the lobby area they have Xbox and Play Stations where you can sign children in for two hours if adults want to eat at the adult restaurants.
Fast Facts
Stunning, beachfront, modern resort with no wristbands needed.
There are pools in every block, with towel towers and towel bins when you have finished.
The resort was very relaxing, walking around they had chilled music playing everywhere and a lovely scent in the air with sunbeds always available.
There was a children's pool area and mobile lunch box van. At the juice bar, they also have self-serve ice-cream and ice lollies.
There is 24-hour room service with a menu in the room. The food arrives in just 35 minutes.
The Sweet Shop is a brilliant coffee shop just like Starbucks and has coffees, pastries and homemade ice-cream.
All of the staff are friendly and remember your name.
Every morning there are different characters for the kiddies have photos with. We saw Go Jetters, Shopkins, Angry Birds and Snow white!
The night-time shows at 7pm are centred around children. There was a Disney show, superheroes and more.
Every night we got the Finest Day leaflet. It had everything that was happening the next day. Weather, restaurant, activities and what was going on in the kid's club. We found this so useful!
Top Tips
Take advantage of the champagne on arrival, cool towels and water for the kids.
The Imagine kids' club and pool area are in block 2.
Check out the Imagine kids' clubs' flyer with the next day's activities so you can make a reservation for the activities before-hand.
The bell boy will take your luggage straight to your room so you can relax from the start.
When it's hot in the day they have indoor children's rooms with daily activities like Lego and creative play and play stations for the older children.
Treat yourself with your mini bar stocked daily with alcohol, soft drinks water and snacks.
Finest Day arrives every evening so you can plan the next day's activities, restaurant bar information,
Make the most of the night-time entertainment, tours and excursions and spa treatments.
Room service arrives in 35 minutes, perfect for hungry kids and lazy days.
Finest Playa Mujeres is fantastic for families with kids. The kids club had tons of day and night activities for children that are part of the all-inclusive package. Travelling with 3 children at different ages, there was always something different for the children to do. We have travelled to some lovely hotels but Finest Playa Mujeres was by far the best. Such a special holiday with memories me and my family will always treasure.
Ready to take the plunge and discover your dream family holiday? Click the button below to request a quote from one of our travel experts or click here to find out more. Looking for more from Mexico? Check out our Mexico holiday collection here.

Experience Finest Playa Mujeres, Mexico, from only £1,320pp