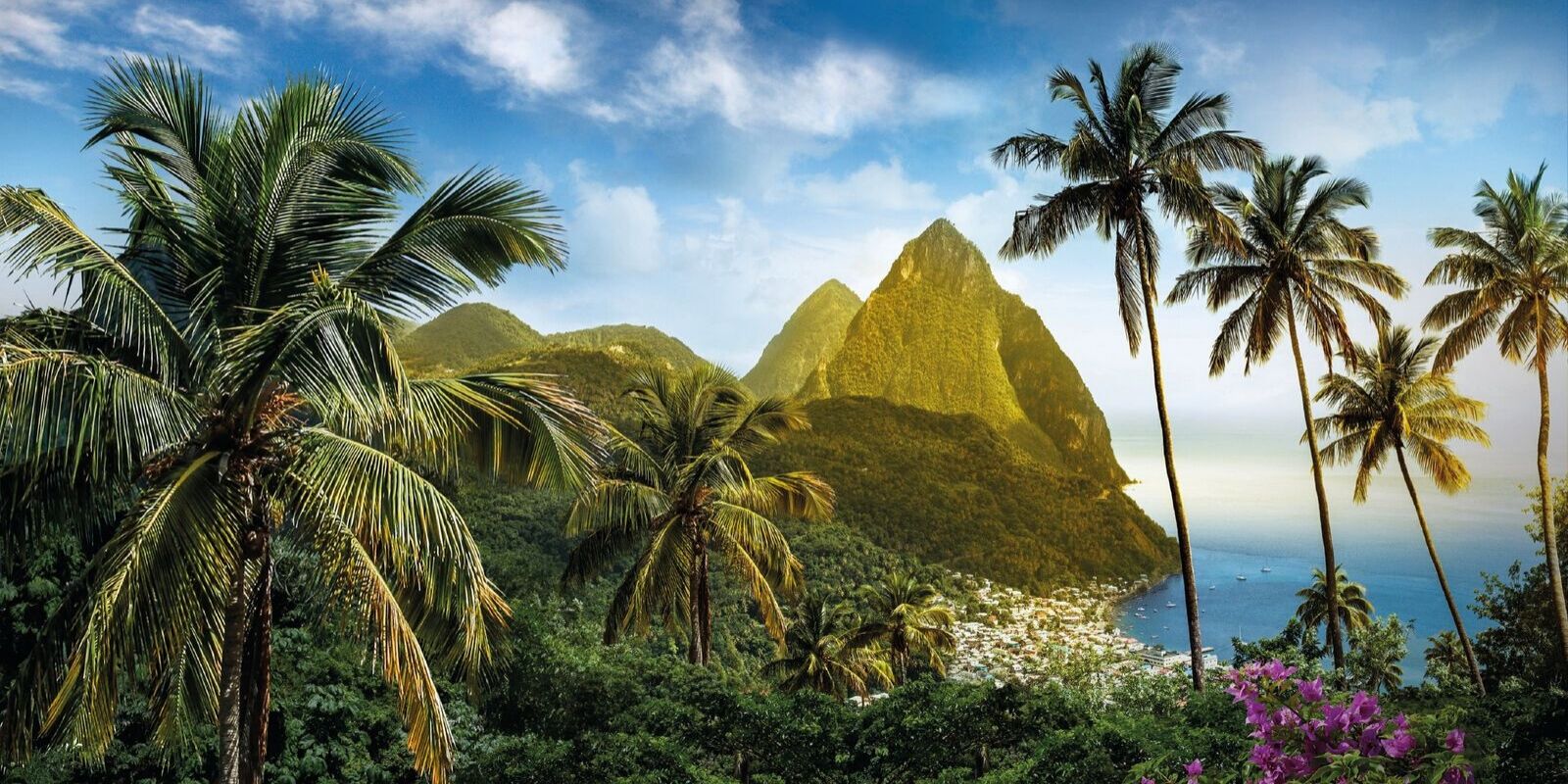 The famous Pitons are the peak of any visit to Saint Lucia, but are you aware of these other top picks? Take just one of these recommendations and level up your next stay to the sensational island.
1. The Pitons
No stay in Saint Lucia is complete without exploration of the Pitons, two volcanic plugs on the southwestern coast of the island. Each Piton has its own name: Gros Piton (at 2,530 ft high) and Petit Piton (at 2,438 ft high). Take your pick of how you enjoy the view: Hike and explore the exotic plants and animals on your way. Sail to see the Pitons from the water or for the ultimate experience, take to the skies in a helicopter to get a view from all angles. No matter how you take them in, you are in for a treat.
2. Drive-in Volcano
Sulphur Springs is the "world's only drive in volcano". That's right you can drive, or walk right through, and this volcano is still alive! Glowing steam escapes as you watch in awe. A guided walking tour can take you right up to the volcano's bubbling mud and sulphur to truly immerse yourself in this spectacle of Saint Lucia.
3. Get Your Mud Bath On
A couple of hundred yards downstream from the springs, the water temperature is still hot but safe enough to enter and give yourself a mud bath. These mud baths are believed to have healing effects, soothing mosquito bites, arthritis and eczema. If nothing else it is a whole lot of fun slathering yourself in mud and capturing some epic photos.
4. Gros Islet Friday Night Jump Up
Mark Friday night in your calendar as party night. You have to head to Gros Islet, near Rodney Bay to experience Jump Up. Here you will enjoy authentic fresh food and drinks in this huge street party that has been an island institution for over 40 years. Top tip: The locals tend to join the party late, when they have finished their shifts at the surrounding restaurants and bars so to get the true local vibe the action really kicks in around 11pm.
5. Pigeon Island National Landmark
Steeped in history, the 44-acre national landmark near Gros Islet has panoramic views Saint Lucia, the ocean and Rodney Bay. Beyond the stunning views you have activities including hiking, exploring the 18-century military ruins, enjoying the beaches, and dining at one of two restaurants to keep you occupied for a full day at Pigeon Island.
6. Boucan by Hotel Chocolat Experiences
If you are a chocoholic like me, this place is a dessert island fantasy. The famed chocolate brand Hotel Chocolat has its very own hotel on the island (Soufriere), but you don't have to stay there to enjoy some of the experiences it has to offer. Housed on a working cocoa plantation, pretty much everything about this place is infused with cacao. From the food to the drink to even the handwash! My favourite experience here was the 'Bean to Bar' tour. You get to be part of the whole chocolate making process as you see the cocoa bean from de-shelling to conch grinding and recipe creation. Finally you mix and pour your own individual chocolate bar, which takes just 30 minutes to set before you can enjoy.
7. Segway Tours
Combine views with a whole lot of fun by taking a segway tour. There are plenty of options to take a scenic trail of some of the islands best vantage points. As you glide along, knowledgeable guides will share information on the surrounding areas so you can learn all about Saint Lucia as you have a ball on your vehicle.
8. Piton Beer
No visit to Saint Lucia is complete without sampling Piton Beer (or 12). As refreshing as the island itself, there's nothing quite like sipping an ice-cold Piton while actually seeing the real thing in the distance. Not usually a fan of beer but don't want to miss out? There is a flavour for virtually anyone, Piton Shandy Lemon is my top choice.
9. Splash Island Waterpark
If you are looking for a fun packed day at sea for the whole family, you have to head to Splash Island, the Caribbean's first open-water sports park. Located on the the Northwest coast of Saint Lucia, on the popular Reduit Beach, you will delight in dozens of obstacle courses including trampoline challenges, climbing walls, slides, swings, and much more.
10. Zip Line Adventures
With rainforests and trails in abundance on the island, there are numerous opportunities to see the sights from above as you zip through the canopies of Saint Lucia. Your hotel will be able to recommend the best local zip line tour to you as there are plenty available. Not a thrill-seeker? If you still want to have the experience without the adrenaline, choose the Rainforest Adventure Tour you can even opt for The Rainforest Aerial Tram which gently guides you up and away.
11. Castries Market
In the heart of the capital sits Saint Lucia's largest open-air market. An authentic island experience, shop for fruits, vegetables, spices, handmade arts and crafts, and so much more. Once you have picked up your souvenirs grab a table at one of the nearby food shacks and sample some local cuisine, the Creole fish lunch is my top pick.
Did we miss any facts? Do you have any tales of Tobago? Let us know on Facebook, Instagram or Twitter.
Inspired?
If you are loving the look of Saint Lucia and need the perfect place to stay, check out our top offer for Harbor Club. Ideally situated in the picturesque Rodney Bay, you'll have chance to explore Saint Lucia and all its Caribbean charm. For a limited time only you can save 51% and enjoy an Island View Room, FREE 30 Minute Spa Treatment, FREE Beach Shuttle + FREE Resort Transfers, only with Blue Bay Travel.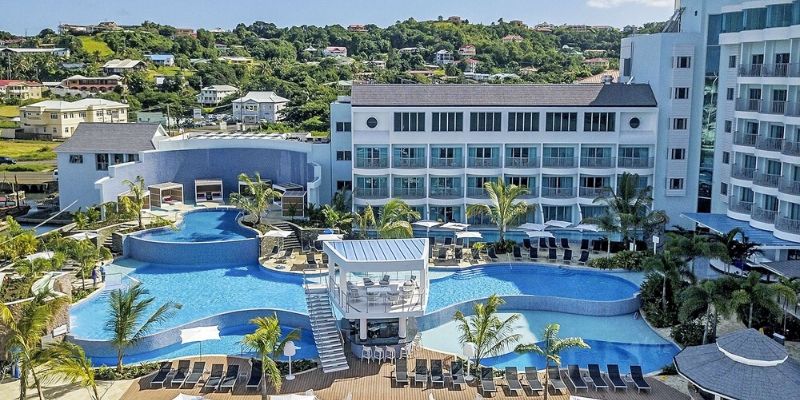 Experience Harbor Club, from only £0pp