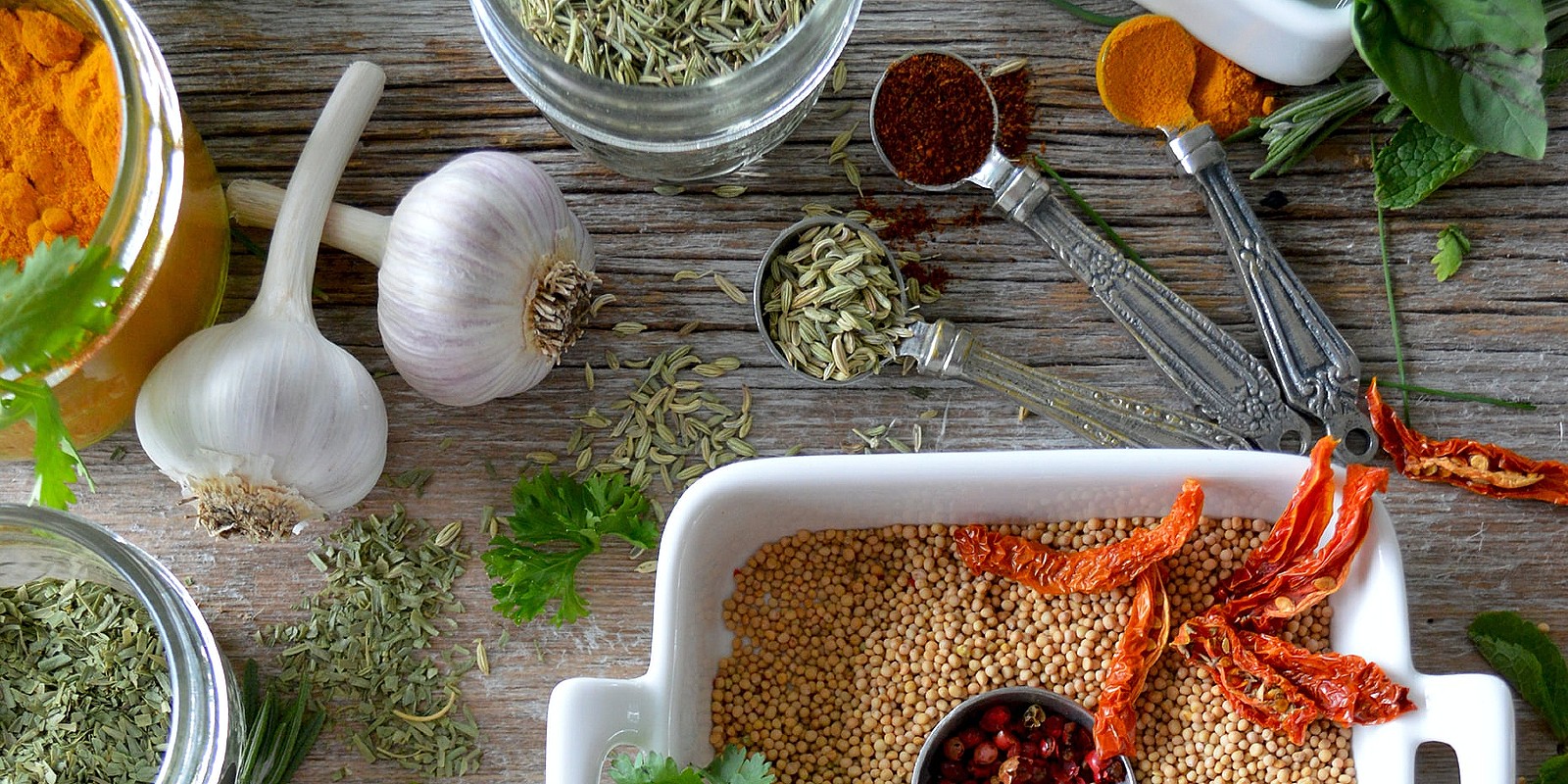 Join us on our foodies guide to

the

Dominican Republic, we'll take you through some of the tastiest treats in this amazing country and where to find them.
We had to put together our foodies guide to the Dominican Republic because the diversity of flavour found across this incredible nation is immense.
Beautiful Dominican Landscape

Long coast with lush tropical forest

A small island with reefs in the Domincan
Tastes of the world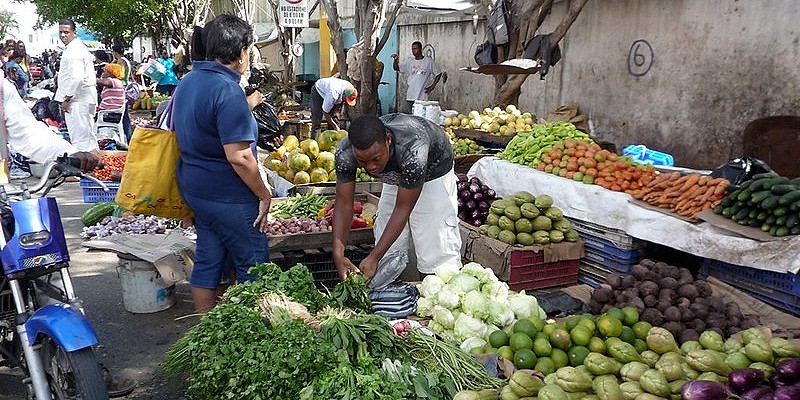 The Dominican Republic may only be a small country, but the diversity in its cuisine is striking and delicious. Influences on the country's menus have come from a combination of topology and outside ideas.  
With African, Asian, and European infusions permeating the cuisine of the Dominican Republic, the nation eats extremely well.  
---
Geography never tasted so good 

 
However, it's not just people who've influenced the cuisine of the Dom Rep. You'll also find as you travel across the great nation that the natural geography has caused recipes to develop too.  
As you would imagine from a country which boasts superb coastlines as well as mountain ranges, the depth of flavours across the land is vast. Stews and broths dominate the higher, cooler regions. Whereas fish and lighter bites become more prevalent the closer you get to the coast. 
---
Find out more about the amazing things to do and see with out Dominican Republic Travel Guide. 
---
The North
First stop on our foodies guide to the Dominican Republic is the north of the country. Many dishes created in the north are ubiquitous across the region. In northern Dom Rep you'll find some of those stunning Caribbean beaches. Which ensures the diet is suitably light.
---
Pescado Frito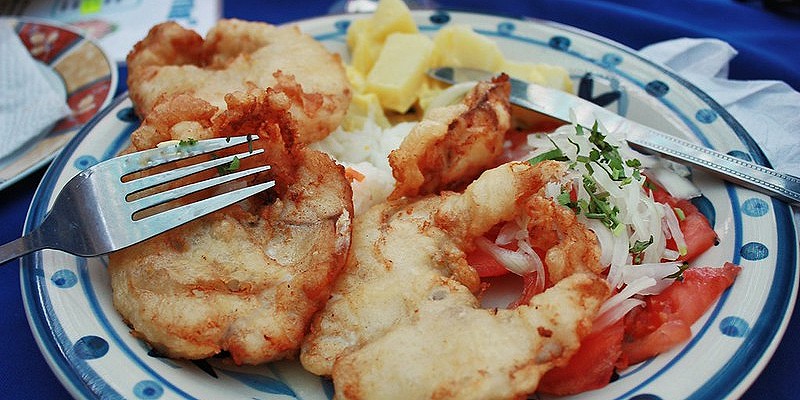 Translated as "fried fish" and usually served with tostones (we'll get to these) and a cold drink. This is the Dominican version of fish and chips.
Find plenty of vendors across the stunning beaches serving up delicious seabass, grouper and snapper in this fried fashion. Enjoy a fish supper on the beach.
---
Chivo Guisado
One of the delicious charms of Dominican cuisine is the herds of wild oregano-fed goat. Chivo Guisado is a dish which showcases the bold flavours of goat by pairing it with stunning spices, rice, beans and yet more oregano.
---
Central
Next stop on our foodies guide to the Dominican Republic is: Cibao, and the elevated geography of the central region.
Home to the tallest peak in the Caribbean, Pico Duarte, in an area known as the "Dominican Alps" this mountainous terrain means the cuisine in the centre of the country becomes a little heavier.
---
Yaroa
Coming from the northwest you'll probably encounter the Santiago province where yaroa is served. Something of a Dominican version of a kebab, it's an especially favoured dish with those returning home after a night out.
A casserole-type dish, chicken, beef and pork are added to mashed plantain, cheese and fries. Imagine tucking into that on your way home after the club.
---
Sancocho
Whilst sancocho is a delicious dish which is enjoyed throughout most regions of Dom Rep, it's in the mountainous regions where it becomes most prevalent – especially in chilly towns like Jarabacoa.
Traditionally seven types of meat hit the pan to make this stew! Including chicken, goat, pork and beef. A carnivore's dream! Then pumpkin, yams and other root vegetables go in to create a rich and meaty broth. The protein-rich stew is then served with rice and avocado for added healthier fats for those cold nights in the hills.
---
Chapea
Another hearty stew, Chapea combines rice, beans, onions, peppers, squash, coriander and either sour orange or lime juice.
You can devour Chapea with some slices of avocado to garnish, or top it off with your choice of longaniza sausage (essentially salami), ham or pork.
---
Southeast
Moving into the south of the country and on to the more popular tourist spots. The capital of Santa Domingo and, further east, the stunning beaches and incredible resorts of Punta Cana both reside here.
It's also in the southeast where we see more of the varied cultural influences moving into the cuisine of the Dominican Republic.
---
Kipes
A dish of Lebanese influence, kipes or quipes are popular in both the Dom Rep and Brazil. The dish sees bulgur balls stuffed with a combination of beef and vegetables. In the Dominican they're typically enjoyed with sauces and condiments, whereas the Brazilians tend to scoff theirs with lime wedges.
Generally, the Kipe is served as finger food at parties and celebrations like birthdays, weddings or even famous Duarte Day.
---
Arroz Con Fideos
An offshoot of an Egyptian import bil shareyah, Arroz con Fideos is a rice and toasted noodle–based dish which is typically served as part of a wider meal with meat or fish. Arroz Blanco is another white rice-based dish which is hugely popular in the Dominican and forms the base of the immensely popular La Bandera Dominicana delicacy.
---
Chicharron
This delicious dish sees chunky deep-fried pieces of pork typically paired with tostones. Brought to the country by the Spanish colonizers, now you can enjoy a delicious plate of Chicharron in the northern area of Santa Domingo.
---
Southwest
If southeast Dom Rep benefits from Arabian and Asian influences then the southwest pulls its character from African fusion.
---
Chen Chen
It may come as no surprise that, because of the prevalence of rice-based dishes, some regions sought out alternatives to rice in their cooking. Chen Chen is just that to the people of San Juan.
In fact, this cracked-corn pilaf delicacy is so popular in some areas it's even served as an alternative base to the rice-dominated national pride La Bandera dish.
---
Moro de

Guandules

Con Coco
Created in the Samana Province, moro de guandules is a rice dish cooked with pigeon peas and coconut milk. The deliciously moreish delicacy takes pride of place at dinner parties across the region.
---
Enjoyed all over
Although every region in the country has its own influences which prevail as a result of cultural or geographical nuances. There are a plethora of dishes enjoyed throughout the country, from the highlands to the coast.
---
Tostones
We've spoken about tostones a couple of times. They are the stable accompaniment to many-a-Dominican delicacy. From fresh fish to pica pollo (fried chicken). But what are they?
Unripe plantains are chopped and deep-fried to result in delicious crispy snacks which feature on tables across the country from local cafés to upscale restaurants.
---
Pollo Guisado
A favourite on lunch menus up and down the country due to its relative inexpensiveness. Pollo guisado sees tender chicken cooked in a plethora of herbs and spices to create a truly delicious experience.
---
La Bandera
The only dish you need to know about in the Dominican Republic. La Bandera translates to "the flag" and, apart from being a national dish, was meant as a filling lunch to help keep the hard-working people of the country going.
Consisting of rice, beans, meat, salad and avocado, La Bandera can also be served with tostones to become a virtual mix of all the flavours we've come across so far on our foodie guide to the Dominican Republic. Better make sure you have an empty belly if you're attempting this national treasure.
---
Mangu
Mangu is another plantain-rich dish. Fried plantains are accompanied by caramelised onions to create the delicacy, mangu. This is then coupled by tres golpes, (three strikes or punches) salami, eggs and fried cheese to create another national favourite.
---
Yaniqueque
A beach day classic, yaniqueque is salted dough which is then fried to create a snack enjoyed across the country usually with fresh grilled fish and a cool beer. The story goes that the yaniqueque got their name after an American started selling them from his bakery in the 1800s under the name "Johnny Cakes" which is the literal translation of yaniqueque.
---
Mamajuana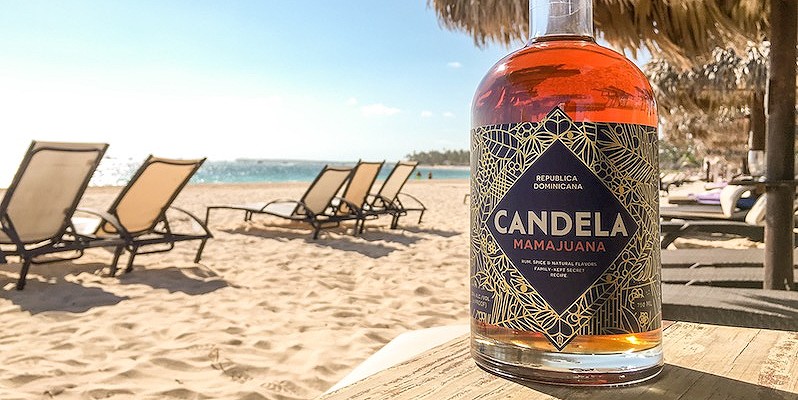 If you don't try some mamajuana when you visit the Dominican Republic, then you haven't really done the trip.
Originally invented as a herbal tea, the Spanish then added alcohol to create a mix of honey, red wine, rum, tree bark and herbs.
Along with being an alleged aphrodisiac, mamajuana poses healthy properties which have been proven to aid digestion and improve blood circulation.
---
There are some incredible dishes waiting for you here. But if you want to find out more about this awesome country, make sure you check out our Dominican Republic travel guide. Here we'll take you through all the amazing things it has to offer.