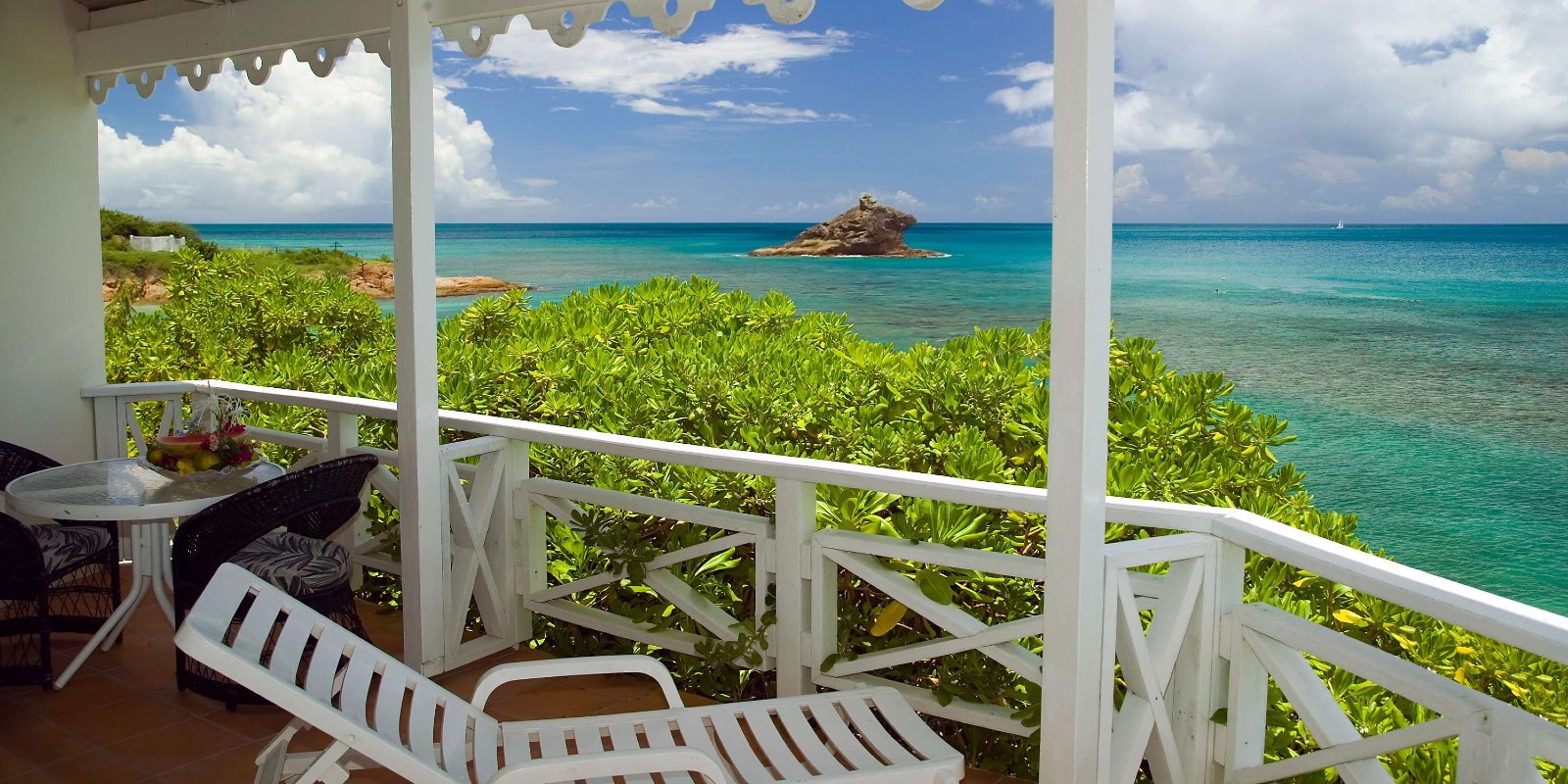 These four resorts in Antigua are constantly ranking highly on TripAdvisor. You'll see why when we tell you all about them.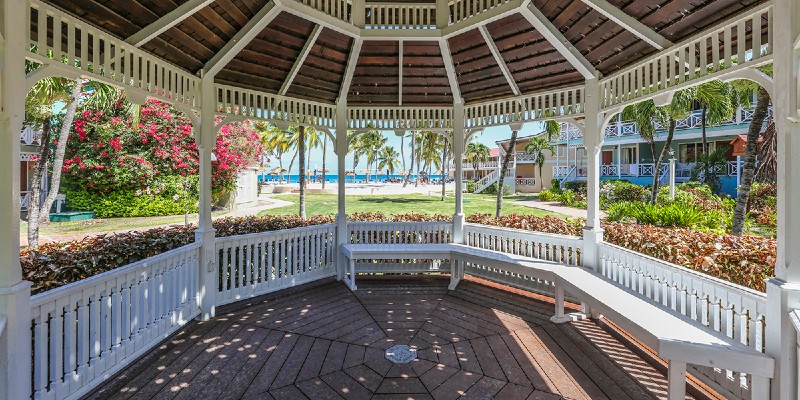 It's no surprise resorts in Antigua are constantly welcoming new and returning guests.
The incredible scenes, awesome excursions and beautiful beaches have made the island a hit with tourists. 
But when a destination is so popular where do you stay? Well, these four resorts are always highly-ranked on TripAdivsor: 
---
4 TripAdvisor Favourite Resorts in Antigua
---
But why Antigua?
Famed for its 365 beaches, one for each day for the year, Antigua has stolen the heart of Holidaymakers far and wide.
Powder-fine white sands, cerulean seas, and an authentic Caribbean warmth form its triple-pronged approach to fully satisfying your wanderlust.
That's before you've even looked into the incredible excursions in Antigua or started to form your holiday itinerary. 
But, thanks to TripAdvisor you never have to look far to find the best places to stay. And these four destinations are consistently around the top of the leaderboard for resorts in Antigua.
So, let's delve a little deeper into these 4 resorts that are bossing TripAdvisor.
---
Galley Bay Resort & Spa
It may be a little redundant to announce that a luxurious five-star adults-only retreat, nestled in 40 acres of lush, tropical gardens always ranks well on TripAdvisor. I mean come on, of course it's amazing. 
But Galley Bay Resort & Spa are getting it so right. Set on a three-quarter-mile stretch of fine white sand on the western coast of Antigua. Galley Bay offers a romantic azure seascape, which delivers so many special views. No wonder it's cabinets are bursting with TripAdvisor awards. 
In fact, as the number one ranked resort in Antigua it recently bagged the 2021 Traveller's Choice Best of the Best Award. An accolade saved for only the top 1% of hospitality businesses. Not bad eh! 
Oh it's also placed in the 'Top 100 Resorts of the World' and 'Top 10 Best Resorts for Romance in the Caribbean' lists too. 
A super-chic Caribbean hideaway
But, that's enough about the awards, let's talk a little more about the design of this place.
Distinctive Gauguin cottages are thoughtfully dotted along the beachfront to form an intimate Caribbean hideaway. In the resort restaurants you can treat your taste buds to delicious cuisine served in 3 open-air eateries.
From laid-back beachside dining to romantic candlelit dinners for two. Galley Bay has a knack of splicing sophistication and beauty into every breath of your luxury Antiguan escape.
---
---
Hawksbill by Rex Resorts 
Affordability is at the forefront of the success at Hawksbill by Rex Resorts. A beach-lovers paradise, the resort's unique positioning means you have four secluded beaches right on your doorstep.
Another bonus to Hawksbill is it's a family-friendly, boutique resort. So you don't have to sacrifice luxury on your next family Caribbean escape. Nestled into the hillside you can sip your favourite tipple as you soak up postcard-perfect views over Seagrape Beach. Revitalise your senses in the Wellness Centre, or plunge beneath the cool Caribbean waves. Let the whole family taste Antiguan life.
---
TripAdvisor reviews prove how good this place is
We spent the Christmas at Hawksbill, we have been several times before, and to be honest it gets better each time. As previous reviews have mentioned the amazing staff, who really do go the extra mile for you. All of them are always polite, friendly and well just amazing in these hard times

Lyn3902
Just returned from a perfect holiday to Antigua based at Hawksbill.
We hired a car for two weeks and having explored the island have to say that Hawksbill definitely has the best location.

katepots
Pleasantly surprised considering what we paid

Dave R
---
---
Pineapple Beach Club
Another TripAdvisor award-winner, Pinapple Beach Club has bagged plenty of Traveller's Choice awards including one for 2021. This accolade means the resort is placed in the top 10% of hospitality businesses. 
Along with the trail of awards, Pineapple is also famed for being the most laid-back all-inclusive in Antigua. The resort greets you with an alluring quarter-mile arc of Antigan sand.
But you don't have to lounge all day. If you fancy being more active, answer the calls of two freshwater pools or slip beneath the waves. We'd recommend snorkelling and feasting your eyes on a plethora of dazzling marine colours.
You can also make the most of two tennis courts or, thanks to the resort's perfect postitioning, you could head off and explore Devil Bridge National Park. But if you fancy getting back to lounging in peace then you can also unwind with a premium treatment in the spa. 
Wonderful Pineapple Beach Club

Stunning views out over the Caribbean Sea

Newly refurbished Ocean View Room

Spacious and calming bathroom space

Those ocean views

Perfect beach front location

Check out the colour of that water

Soft white-sand beach

The verdant resort gardens contrast against the blues and yellows of the coastline

Sea views all-round

A relaxing pagoda to sit and chill in the shade
---
---
Sandals Grande Antigua Resort & Spa 
The Sandals brand have TripAdvisor awards coming out of their ears. The quailty of the resorts across the Caribbean is unrivalled and Sandals Grande Antigua Resort & Spa is no exception. 
Nestled on the scintillating Dickenson Bay, the resort is already off to a good start. Sandals Grande Antigua has also been voted Antigua & Barbuda's Leading Resort for eight years in a row. So you know it's going to be a high-grade stay in the sunshine. 
The resort promises a stunningly romantic atmosphere. Sandals Club Levels ensure you get first-class service from the moment you touch down on site. However, booking a Sandals break also means you'll have access to 11 restaurants, seven bars, a spa, fitness centre and a world of water sports to help keep you entertained. 
---
---
To sum up
We all know that Antigua is one of the best places to visit in the Caribbean. I mean anywhere with a different beach for every day of the year has go to be good right?!
But getting the right resort for you is an even better feeling than lounging on a sundrenched beach. The TripAdvisor accolades are proof, these four are getting it very right in the Antigan sun. 
However, we know they might not be right for you or you may want to do a little more research. So, if you click the button below you'll see Caribbean Warehouse's full list of Antiguan oases.