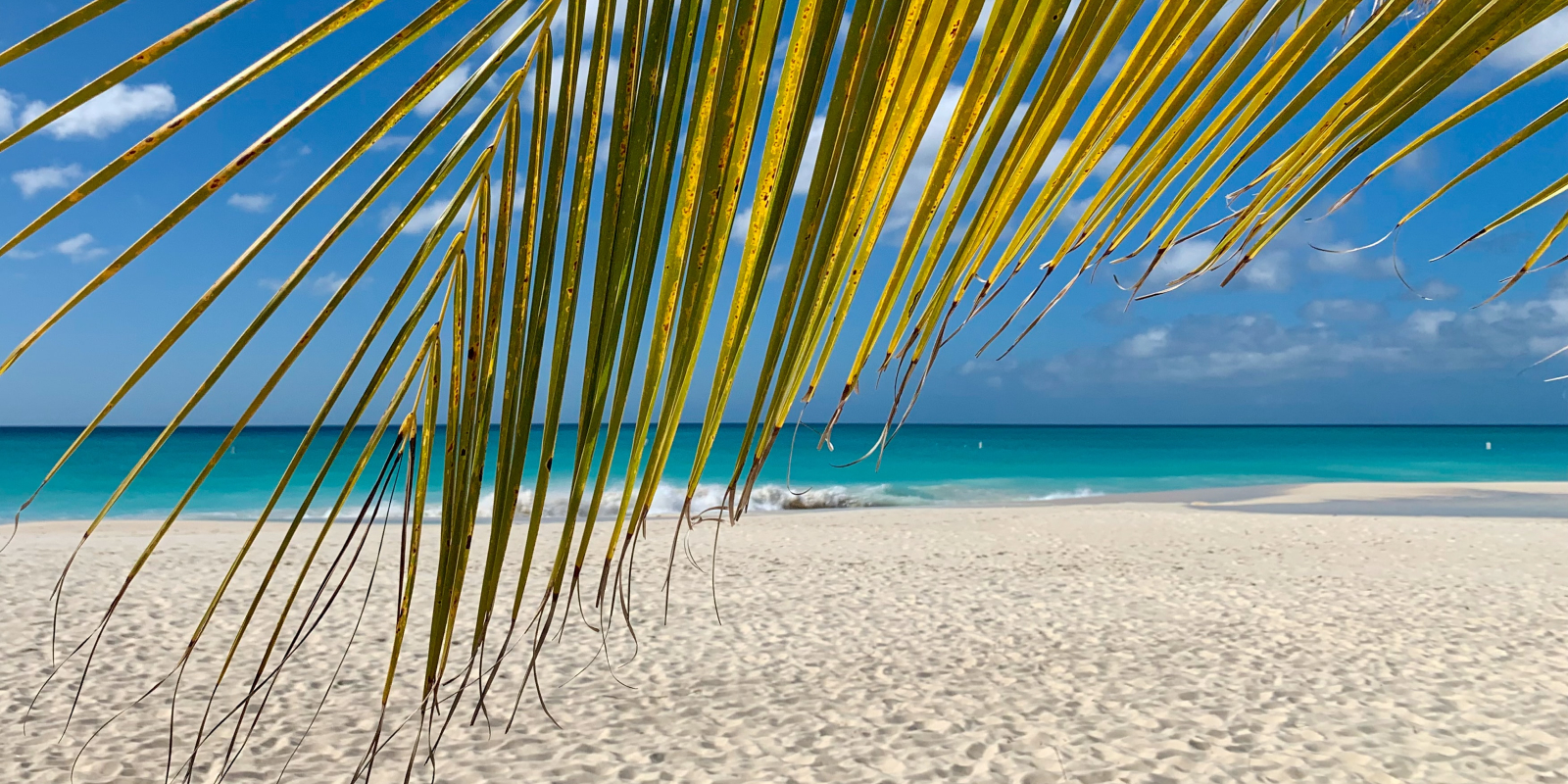 A day in Barbuda can be spent with a relaxing, but fun, itinerary. Including magnificent birds, delicious food and pink sand beaches.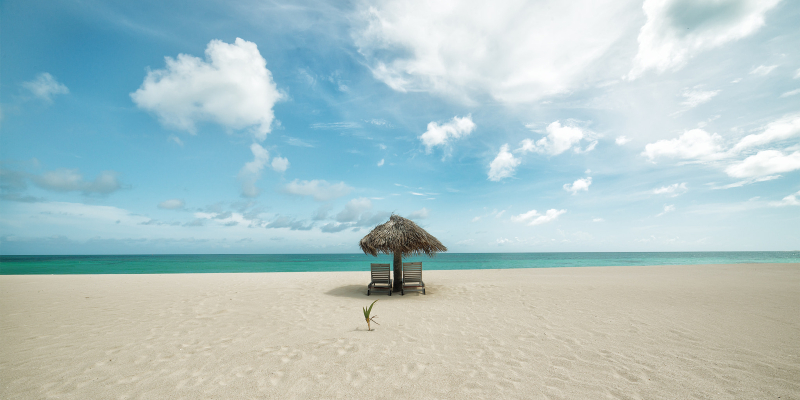 The beautiful island of Barbuda is part of a three-island state with Antigua and Redonda. It's a quiet but stunning location, with just one small village where most of its 1,500 inhabitants live.
Despite being only 15 miles long and 8 miles wide, there are plenty of wonderful natural spots to visit. From swimming in the azure Caribbean Sea, to watching the incredible wildlife. A day in Barbuda is perfect for those looking to relax and unwind.
In 2017, Hurricane Irma caused devastation to the island. Buildings were destroyed along with the basic necessities to everyday life, such as power and water supplies. This meant that everyone had to leave behind their homes and find temporary shelter in Antigua.
Today, Barbuda is still building its stunning island back to what it used to be. It welcomes tourists with open arms, and its friendly locals will be happy to show you around.
---
So, where are we going?
If you're looking for nightlife and a day of partying, Barbuda probably isn't the best place to start. However, if you're wanting to spend the day chilling by a picture-perfect beach, grabbing some delicious food and taking in some history- Barbuda is your go to!
There are no flights directly to Barbuda from the UK, so Antigua is where you'll need to start your journey from. There are various options for getting to Barbuda. The most popular way is by sea, then by air, and finally if you've got the pennies for it, by private yacht or plane.
We've devised a tour of some beautiful spots to visit in Barbuda, with only a 20 minute drive between your first stop and your last!
Frigate Bird Sanctuary
Martello Tower
Pink Sands Beach
Uncle Roddy's Beach Bar & Grill
Princess Diana Beach
---
Watch the birds at Frigate Bird Sanctuary
Barbuda is home to the largest Frigate Bird Colony in the western hemisphere. So, of course we have to include this on your day trip of Barbuda! Along with Frigate birds, there are over 170 species of other birds that call Barbuda their home.
Otherwise known as the 'Man O' War', a Frigate bird actually can't walk, or swim so spends they spend their time in the air or in bushes. They received their nickname from their harassment of other birds, and it's hunting tactics. From stealing food from other birds in mid-air, to forcing them to regurgitate their half-eaten food. It's pretty brutal.
Along with the Magnificent Frigate, there is also the Barbuda Warbler. This rare species of bird is endemic to the island, and despite its habitat being damaged after Hurricane Irma, you can still see the birds today. They have a vibrant yellow chest with grey upperparts.
You must use a Barbudan boat to see the birds. So, start off your day in the town of Codrington where you can get begin your boat tour from. If you do not use a boat, you will be breaching regulations and you will likely be prosecuted. Which is definitely not something we've got on our itinerary…
---
Learn some history at Martello Tower
Next up, Martello Tower. After you've seen the glorious birds of Barbuda, now we can head on over to learn a bit more about the history of Barbuda. Just a ten-minute drive from the town of Codrington is the historical fort, Martello Tower.
This fort was built in the early 1800's and it's purpose was a defence base for the British. However, the current fort was actually built on top of an existing fort. The original structure has been presumed to have been built by the Spanish, around 1745.
It's around 56 feet high with a raised gun platform. There are exceptionally thick walls, but no floors, so you are unable to explore the fort any further. However, it's still a fantastic spot to visit as the steps at the back mean you can climb up and gaze over Barbuda's horizon.
Amazingly, Martello Tower also survived Hurricane Irma. So, it's easy to see just how well built this fort is. It's a main spot in Barbuda for visitors, and it's likely that it will be for many years to come due to it's incredible and durable structure.
---
Enjoy the picture-perfect Pink Sands Beach
Making a 9-minute walk from Martello Tower is Barbuda's Pink Sand Beach. Yep, pink! Presenting an unspoiled and stunning area, this eye-catching beach is like something out of a story book. The hue comes from the high levels of coral reefs when shells have come ashore. Offering a pretty pink stretch of sand.
These 8 miles of sands provide the perfect stroll, and you will probably be uninterrupted the whole way as it's very isolated. Soak in all of the sunshine and enjoy a relaxing afternoon after all of your morning adventures.
The snorkelling here is also amazing, and you can enjoy the azure waters all to yourself. It's a very romantic location, and it offers a serene backdrop for you and your significant other.
---

---
Indulge yourself with some local cuisine
You've probably worked up an appetite by now, so a stop at a local restaurant is a must-do. Located on the beachfront is the delightful Uncle Roddy's Beach Bar & Grill. Uncle Roddy's is Barbuda's first and only fully solar powered beach bar and grill!
It's a must-visit on a day in Barbuda, not only does it provide glorious beach views, but also delicious food. It is open every day so there's always the chance to grab a drink and a bite to eat. They specialise in lobster and their local catch of the day dishes.
There is also a fully stocked bar, meaning you can look out at the sea as you sip on a refreshing local beer. Or request a special cocktail made by Roddy himself.
You need to make a reservation a day in advance though, as Roddy stocks up on only the fresh supplies that he needs for the day.
---
End your day on Princess Diana Beach
Finally, you can end your day with another leisurely stroll, but this time on Princess Diana Beach. A 6-minute drive from Uncle Roddy's, this secluded beach named after Diana, Princess of Wales, is the perfect spot to walk off your lunch.
Originally known as Access Beach and Coco Point Beach, it was renamed after Princess Diana due to her holidaying in Barbuda often, and to mark what would have been her 50th birthday.
With soft white sands and crystal-clear waters, the views don't get much better than this. A lot of Barbuda still lies undiscovered, so once again you'll be able to enjoy a tourist-free beach for yourself.
---
And finally, back to your hotel for a big rest!
A day in Barbuda is an amazing day out for those who don't want to go too hard. There's no clubbing or extreme water sports, but Barbuda is so beautiful and serene that you can just spend the day enjoying the simple things that the island has to offer.
If you are wanting to visit Barbuda, a stay in Antigua is your best option. Check out our Travel Guide on Antigua to find out more about the next part of this three-island state.