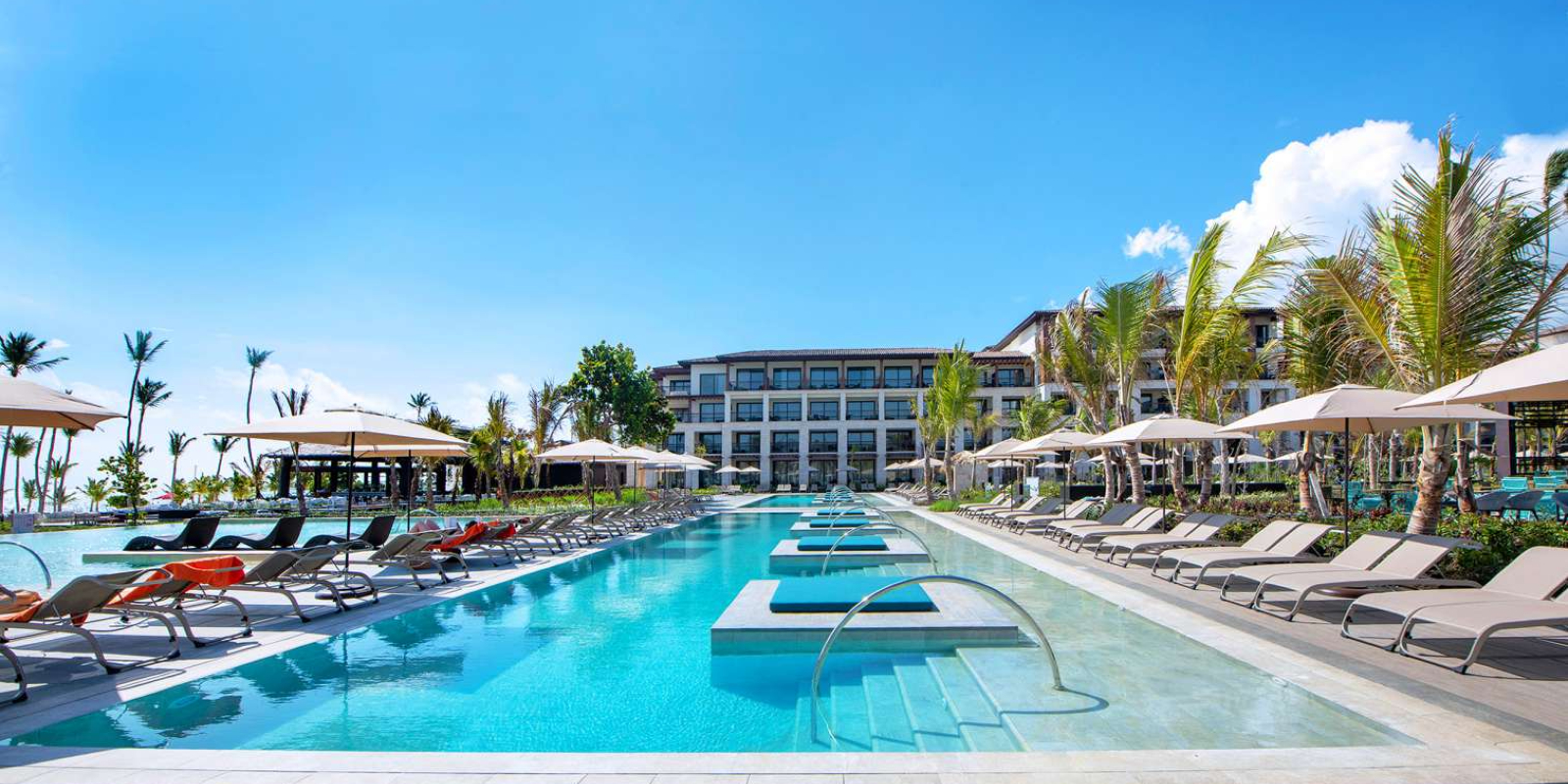 Presenting five-star luxury on the stunning Caribbean Coast is the spectacular Lopesan Costa Bavaro Resort, Spa & Casino.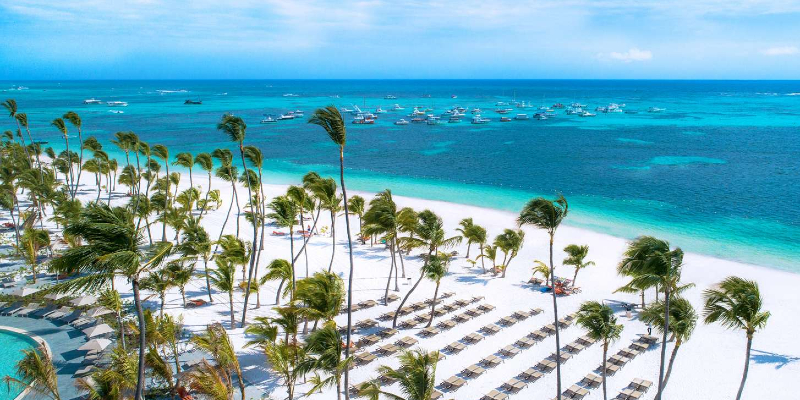 Combine a fabulous beachfront location with a contemporary resort that has a variety of amazing facilities, and you've got yourself the perfect Caribbean retreat. Want to know the best part about this dreamy break? It is waiting for you at Lopesan Costa Bavaro Resort, Spa & Casino.
With an incredible 1042 rooms available across the three areas of the resort, you will be spoiled for choice. Not only are there plenty of accommodation options, but each luxury suite comes with brilliant amenities to make your stay just that little bit better.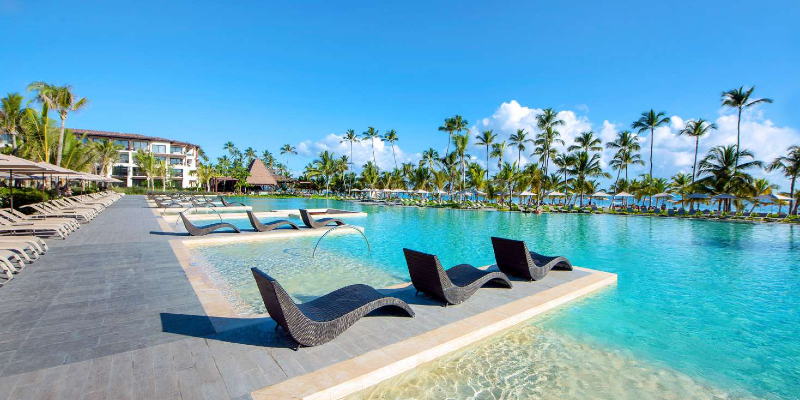 The three areas of the resort that you will find includes the main area for all guests. Next, an adults-only area for those wanting some time away from little ones. Finally, a more luxurious and elevated section known as the Unique Club.
On top of that, the 12 restaurants and 11 bars offer mouth-watering cuisine. Including fantastic Mediterranean and Asian dishes, to your traditional international favourites.
Although we think this is already enough to get you booking your next trip away to this beautiful resort, we will break it down a little more for you.
---
Introducing Lopesan Costa Bavaro Resort, Spa & Casino
Situated at Playa Bavaro in the Dominican Republic, this resort truly does stand out from the crowd. We've touched on the beachfront location, but we can't help but go into more detail about this fabulous stretch of coastline.
It's pristine white sand and crystal-clear waters provide a slice of Caribbean paradise. Grab a sun lounger underneath the palm trees and soak up the rays. It provides picture-perfect settings that you would definitely see on a postcard.
If you're more of sit around the pool with a cocktail type, fear not, there are 6 outdoor pools! So, there's no need to worry about getting up at the crack of dawn to reserve a bed by the pool.
Whatever type of holidaymaker you class yourself as, we can guarantee there is something for you at Lopesan Costa Bavaro Resort, Spa & Casino.
Next up shall we check out where you'll be catching some Zs?
---

---
Rooms and Suites
Your room is always an important part of any holiday, and Lopesan Costa Bavaro Resort, Spa & Casino definitely deliver! You'll be able to freshen up in style with the luxurious showers. Get ready with ease due to the spacious suites. And of course, sleep in peace with the spacious beds.
Each suite has a modern and contemporary style that are bright and full of light. The private terrace and balcony that comes with every room means you're never to far from being surrounded by the ocean breeze too.
If you are staying in the Unique Club area of the resort, you can up those luxury vibes even further. Get the true VIP treatment with a Unique Corner One Bedroom Suite, featuring our very own whirlpool on a private terrace.
But what about when you get a bit peckish?
---
Food and Drink
Prepare to have your tastebuds amazed by the bold flavours presented at Lopesan Costa Bavaro Resort, Spa & Casino. If you have a favourite dish, you're sure to find it in one of the six themed restaurants and two buffet eateries.
Enjoy an incredible steak cooked to your preferred taste at the Steakhouse. Or indulge yourself in all of the Italian tastes of pasta, pizza and so much more at the Gondola Italian restaurant.
Alternatively, feast your eyes upon the fantastic buffets available at the Buffet Atlantico and the Buffet Caribe.
Buffet Atlantico features themed evenings five days a week, so you're always in for surprise from breakfast to dinner. Whereas Buffet Caribe offers a wide variety of different flavours and cuisines, from Asian food to Mediterranean.
When you are ready to grab a drink, there are four bars to choose from. The Goldfish Bar is situated on the beachfront, so when you're looking for a relaxing cocktail overlooking the beautiful horizon, this is your place to go.
---
Activities
It's not surprising that there are also plenty of things to do at the resort too. Whether you are looking to stay on dry land and dabble in some volleyball, golf or aerobics. Or maybe you're more of a water baby and find yourself drawn to the ocean.
There's also a water park and arcade available for those who are a big kid at heart (or even for the actual kids to enjoy!).
But, if you're looking for even more added excitement, take a trip to the on-site casino. Chance your bets and see if you can win big.
When you're looking to spend some alone time without the little ones, you can drop them off at the Panchi Kid's Club. The trained staff will ensure that they are safe and looked after, all whilst having tons of fun. The older kids also have plenty of entertainment at Vibe, an area where teenagers can chill out with games and activities.
Are you ready to chill out even further?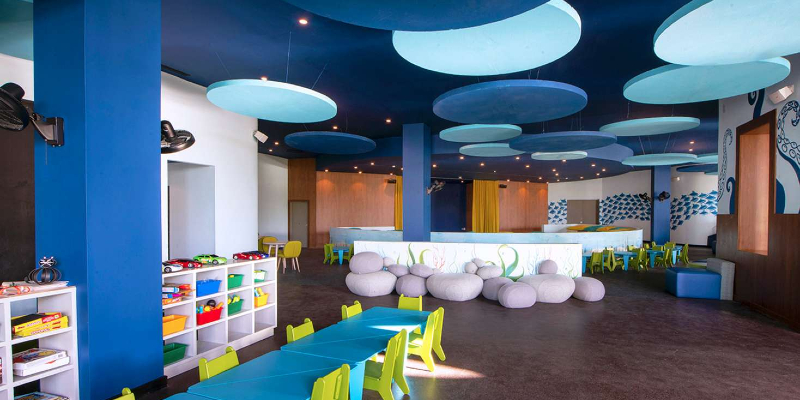 ---
The Spa
If you're looking to slow down and rejuvenate your body from all of the action, check out the OM Spa. The specially trained therapists at the spa are ready to help create complete serenity and tranquillity.
Treatments include everything from massages and hot stone treatments to hydrotherapy and body wraps. A holiday is the perfect opportunity to just let the everyday stresses disappear, so why not indulge yourself in a relaxing spa treatment too.
Leave the spa feeling like a new person ready to take on another day of adventures at Lopesan Costa Bavaro Resort, Spa & Casino.
---
Let's Go!
If you've read everything you need to read to convince you to book a trip to this fantastic five-star resort, then what's stopping you from booking an unforgettable trip there!
We don't blame you if you're ready to get going, so just click the big blue button to receive a quote and your dream holiday will be here in no time…