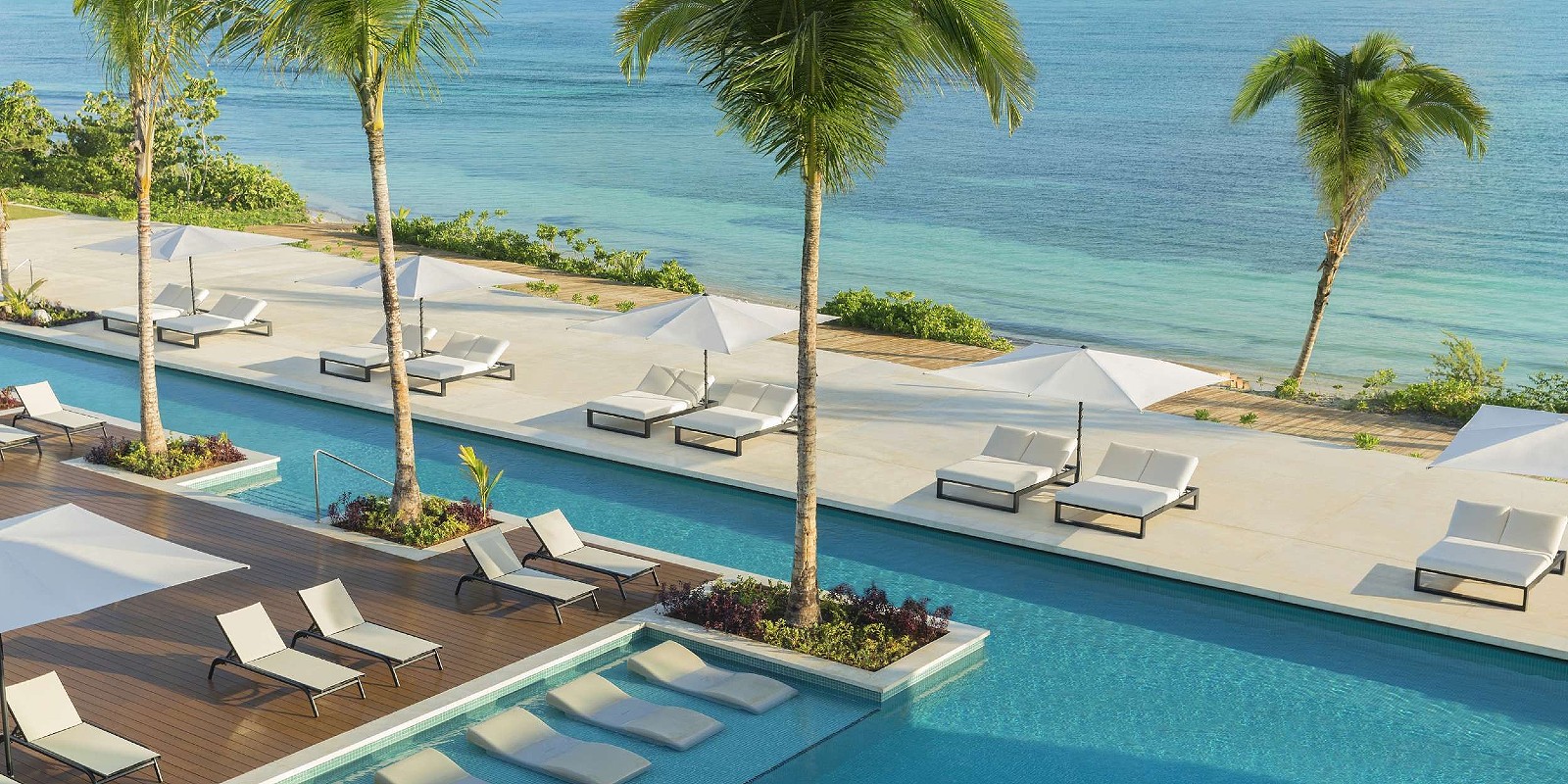 It's a popular Caribbean escape, so it can be tough to pick where to stay. But TripAdvisor is saying these four are the best resorts in Jamaica.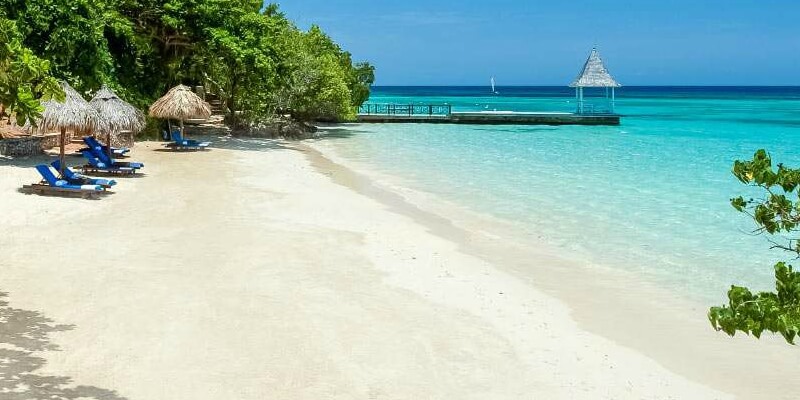 With so many incredible places to stay, it can be difficult to know if you're booking one of the best resorts in Jamaica for your adults-only break.
Whether you're searching for an all-natural escape or cracking couples contrivances. The epnoymous review app says these four resorts are top of the pops in Jamrock for getting away together.
So what are the top four?
---
The top four 
Couples Negril
Excellence Oyster Bay
Sunset at the Palms
Breathless Montego Bay Resort & Spa
---

---
Families welcome
Before we get into these resorts in more detail, we should probably say there are plenty of top family-friendly resorts in Jamaica too.
But for now we're focussing our attention on the grown-up fun that can be had on the island. This quartet of quality offer the perfect environment for couples to canoodle and friends to forge new memories together. Whether it's through incredible Jamaican excurions or just top in-resort services, there's a reason we keep heading back. 
Because, afterall, there's nothing better than an awesome holiday to keep the pub or dinner conversation flowing. So let's dive deeper into the best resorts in Jamaica.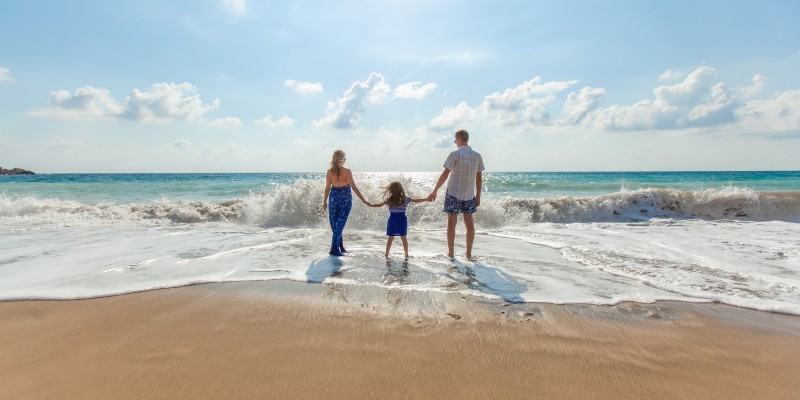 ---
Couples Negril
An adults-only paradise set out across a stunning stretch of, quintessentially Caribbean, white sand on Bloody Bay. As it's name suggets, Couples Negril is perfect for delivering the ideal island escape for two. 
In fact, TripAdvisor like this gaff so much they've actually voted it their top all-inclusive resort in the Caribbean. Four stunning restaurants, five bars and a couple of pools were enough to help them with that decision. 
But, while we said earlier this place is perfect for couples, groups of friends will love it too. Golfing mates will be happy that the par-72 Negril Hills Golf Course is just around the corner, while others in the group may enjoy taking some time out in the soothing resort spa.
Meanwhile in your room, you'll be pleased to know it doesn't matter which room number you choose as you will always be treated to spectacular views. The resort's horseshoe shape means either the manicured gardens, stunning beach or majestic Caribbean Sea will be filling your windows. 
---
Excellence Oyster Bay
Excellence Oyster Bay's gorgeous location in Jamaica's Trelawny region sits on a private peninsula surrounded by calm turquoise waters and a glistening lagoon.
Leading the way in high-end holidaymaking The Excellence Collection provides an unprecedented level of service. By choosing an Excellence Club room during your stay, you'll receive access to a range of added extras for you and your loved one.
TripAdvisor loves the fact that Excellence Oyster Bay boasts a fantastic array of 8 restaurants, 10 bars and 3 pools. Plus the added inclusions of the Milé Spa, plentiful water sports, and hundreds of comfy and contemporary rooms and suites can't hurt either. 
Excellence Oyster Bay

Upgrade to Excellence Club for views like this

Views like this are the reason Excellence Oyster Bay is one of the best resorts in Jamaica

Imagine chilling around this stunning pool area

Junior Suite

Stare out over your Junior Suite balcony

Lower level Junior Suites benefit from this view

Magna Restaurant, exclusive to Excellence Club members
---
Sunset At The Palms
For the ultimate in relaxation and romance, Sunset At The Palms is uniquely designed with treehouse-style rooms and was voted in the top 10 of TripAdvisors' Most Romantic and Best All Inclusive Resorts in the Caribbean.
This breathtaking resort provides seclusion and tranquillity at its finest. If that's not all, you'll receive complimentary VIP Club MoBay Service, fast-tracking you through security to ensure a relaxed trip before arriving into paradise.
A popular choice with honeymooners, Sunset At The Palms places you at the heart of the stunning greenery in Jamaica. With that eco-conscious approach in mind the activities here also centre around the beauty of nature. 
Take a journey under the waves of the Caribbean Sea with the PADI Dive Centre Team. Or head out on an enthralling nature walk to learn all about the natural beauty surrounding you. All ready for love to blossom. 
---
Breathless Montego Bay Resort & Spa
Rounding off our exploration of TripAdvisors' top adults-only escapes in Jamaica is Breathless Montego Bay Resort & Spa. 
A relatively new resort, Breathless Montego Bay has wasted no time in wowing the judges over at TripAdvisor. As the name would suggest, the resort rests on the serene white sands of Montego Bay. The 150 rooms inside offer incredible views out over the Caribbean Sea. 
But the best thing about this resort is it's positioning. Nestled in the middle of two other Breathless family resorts, you're able to use the facilities at all three. Which means you triple the amenities available on your stay. 
As a result, you actually have the freedom of a whopping 20+ bars and dining options, plus access to the Secrets Spa by Pevonia®. When you've got time you might also like to explore the nearby Montego Bay Marine Park, Jamaica's first fully underwater national park. How's that for a diamond of a group resort?
---
Gather your mates
Now you know where you'll be staying on the incredible island, it's time to start talking itinerary.
Everyone knows about the stunning beaches of Jamaica. But did you know there's also a world of fun waiting further in-land, which is perfect for exploring as twosome – or with mates.
Click the button below and we'll talk you through some of the best places to visit away from the coastline in Jamaica.