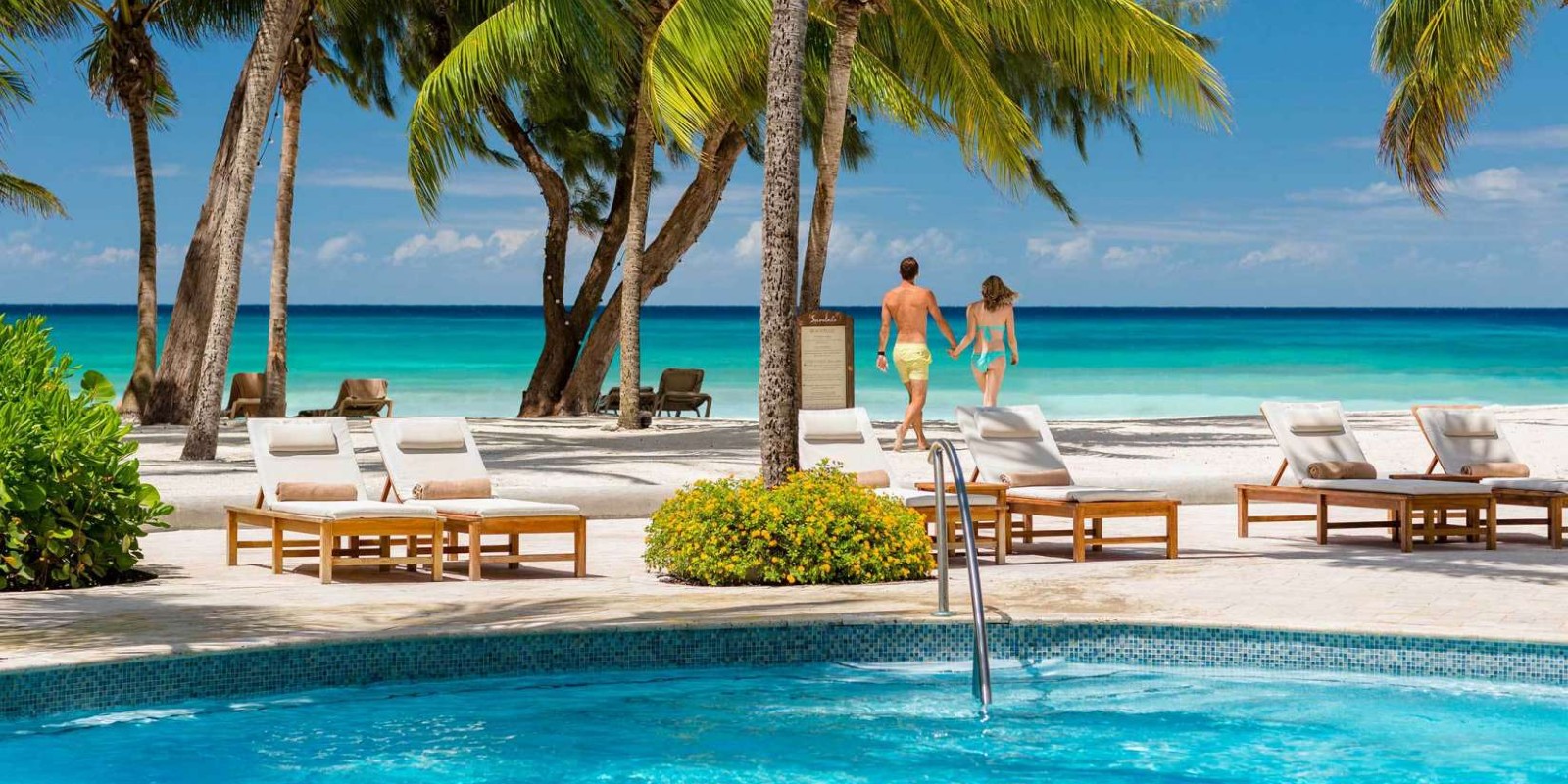 Book one Sandals in Barbados and get the bonus of using all the amenities of two five-star resorts.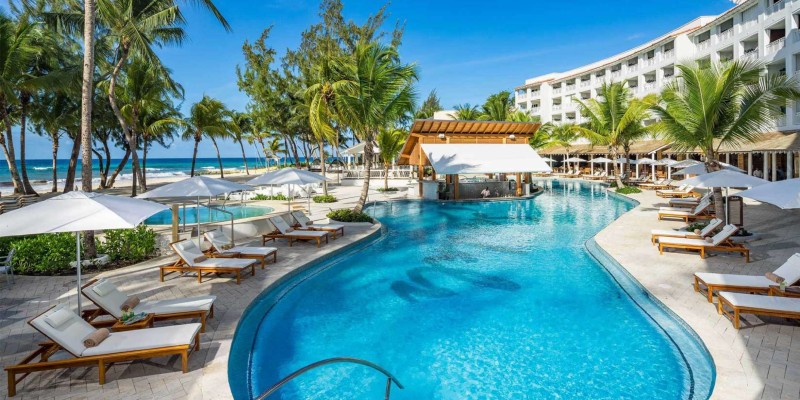 If you know the island, you're probably already aware that there are two Sandals in Barbados.
But did you know you can use both to double up your getaway good times?
---
How does it work?
Basically, Sandals Barbados and Sandals Royal Barbados are two five-star resorts which share a stunning beachfront complex. So when you book to stay in one Sandals in Barbados, you actually have the freedom of two.
In fact, it's less of a "hack" and more of an initiative ran by Sandals. The Sandals Exchange ensures when you book a break in one of these incredible resorts, you get the opportunity to use all the facilities at neighbouring Sandals destinations too. But how accessible are the facilities at both sites?
Well, as our insider Lacey found out on her recent trip to Sandals Barbados, many won't tell you – but you can actually freely walk around both sites. There are no dividing walls or fences you need to scale. In fact, the grounds at Sandals in Barbados are intertwined, so you probably won't even know when you cross the line from one resort to the other.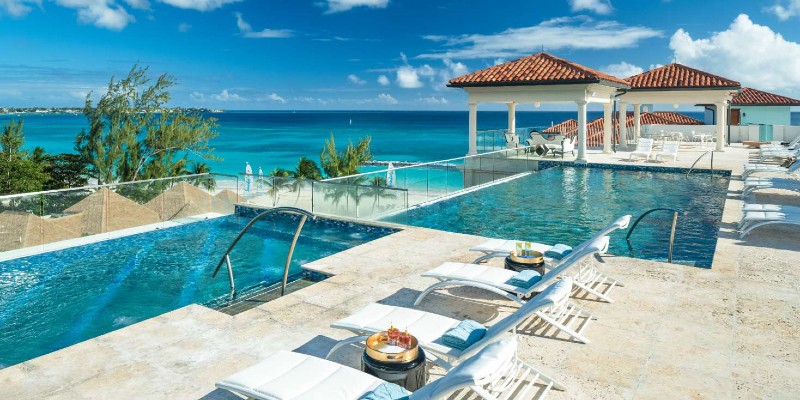 ---

---
More about the two resorts?
Both resorts are five-star destinations, which means your booking could end up being 10-star escape! Although, we're not sure that's quite how it works. 
However, one thing is for sure, both resorts come fully-loaded with incredible amentities. Not mention the fact that they enjoy picture-perfect positioning on the shores of stunning Maxwell Beach too. 
Plus, with a huge range of room types available from standard twin rooms through to butler serviced suites, there's place to lay your head which is perfect for you. Although, it's worth mentioning, the resorts are more aimed towards couples looking for a romantic Caribbean escape rather than family breaks. 
So, let's take a look at what you get for your money. 
---
Two for one
Because of that awesome Sandals Exchange scheme, when you book either Sandals in Barbados, you actually get use of:
20 restaurants
12 bars
11 pools
5 whirlpools
A bowling alley 
Two Red Lane Spas
PADI Dive Centre
Themed entertainment nights 
Plus so much more. But, for now, why don't we focus on all those incredible eatery options?
---
Where to eat?
Now, if you're anything like us, when faced with a choice of 20 amazing restaurants you might struggle to make a dinnertime decision. But the good thing about this particular decision is, you can't get it wrong! They're all awesome.
No matter what you fancy, from Asian to Caribbean to Indian cuisine, there's a top restaurant to match your craving at both sites. This approach also ensures you never miss the chance to taste your fave flavours. Because both offer a range of cuisines you double your chances of booking a table. 
For example, if you find yourself with a hankering for Italian you can call to book a table in the Portofino's at either site. This benefit extends to the bars too. If you're sick of the scenery around your regular pool haunt, switch it up and have a wonder over to one of the other site's pool bars. 
---
Bonus benefits
Away from all those in-resort benefits to the Sandals in Barbados, another hidden bonus to your is the ideal positioning. 
We know, we've already told you about how it sits on the scintillating Maxwell Beach. But the resort complex is also just a short walk down the road, in either direction, from all the awesome things to do in Oistins and St Lawrence Gap. In addition, it's only a few minutes by car from the country's capital Bridgetown. 
So when the rigours of having everything you could possibly want under one roof become too much, you can always escape.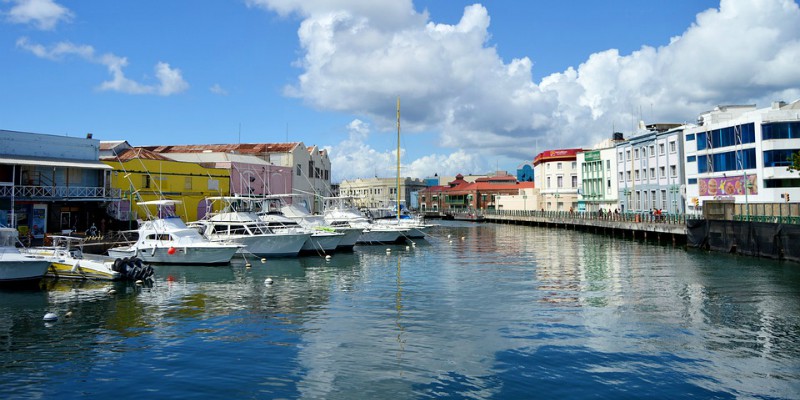 ---
Sound good?
There you go, there's no fancy holiday in-the-know trickery to it. All you have to do is book one of those stunning resorts and start working on your super smug face for all those envy-inducing Insta snaps you're going to get.
We can even help you get started with the savings on your Barbados break. Just click the button below to start your online Sandals in Barbados quote.