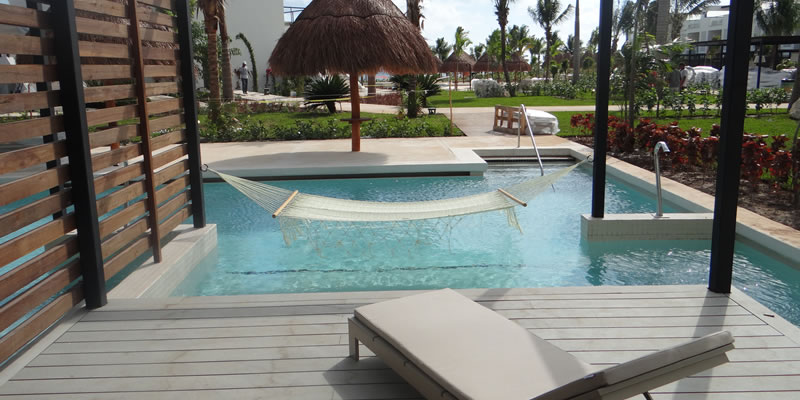 Leighton is one of our veteran Personal Travel Advisors. He's seen the world and knows its secrets, but most of all he's got a fierce curiosity for new and interesting resorts. During his recent trip to Mexico, Leighton popped into Finest Playa Mujeres to have a little snoop around prior to its grand opening on 12 February 2015. These are his findings, so make a brew and get the scoop on this exciting new destination from the Excellence Group.
This place is going to look the business. I could picture every little detail of Finest Playa Mujeres as I was treated to an exclusive tour of the resort, arranged on my behalf by the gentlefolk at the Excellence Hotels Group. You could see the potential straight away, no questions asked. All the clients I have already booked for Finest Playa Mujeres are in for a real treat, because every aspect of this resort will jolly well blow you away.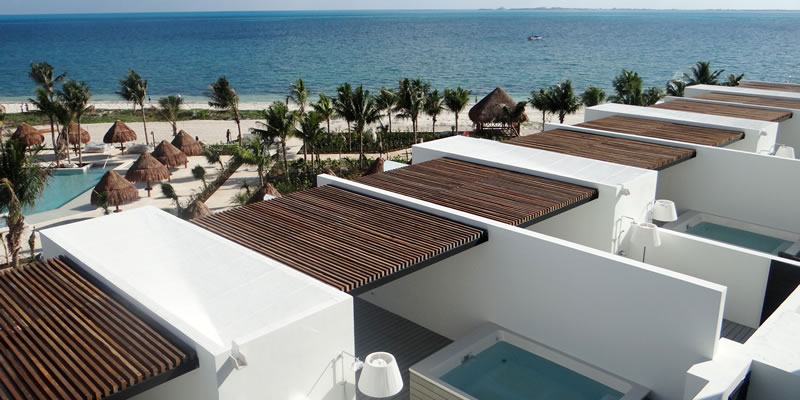 The rooms are generously proportioned and the beds are massive,  ideal for a comfortable night's sleep. Some rooms even have an L-shaped sofa that turns into an extra bed, on the off chance you need a little extra snoozing space. And that's before you lay your eyes on your in-room Jacuzzi: they were the biggest I have ever seen! You would not be fighting for knee-room in one of those bad-boys, that's a guarantee. I can just imagine myself in those medicinal jet-rippled waters, enjoying some bubbles on a calm night. The Jacuzzis are going to be a big hit, so watch this space.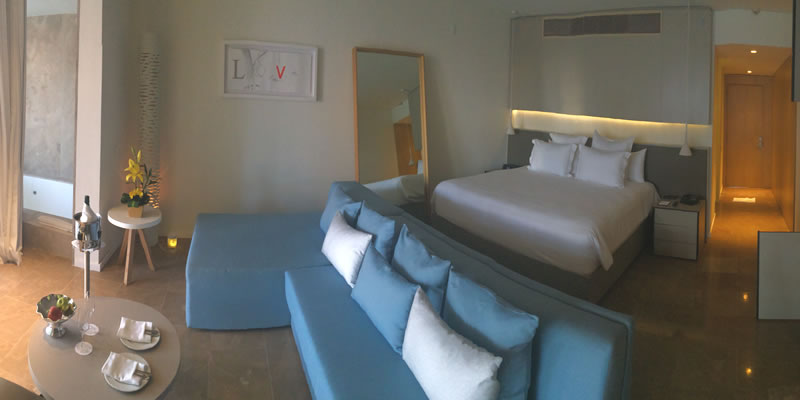 Word on the street is that the Pool Suites are going to be a real crowd pleaser, so I thought I'd check them out too. I can vouch for their reputation, because I was completely sold at first sight. Just outside your Pool Suite you have your own private pool garden for all your chill out needs, and you can even have breakfast delivered to your little slice of paradise. I can picture it now: a casual late afternoon swim, some quality reading time by the pool, and a bottle of corona to keep me company while the wife soaks up some rays. Beautiful, peaceful, and only at Finest Playa Mujeres.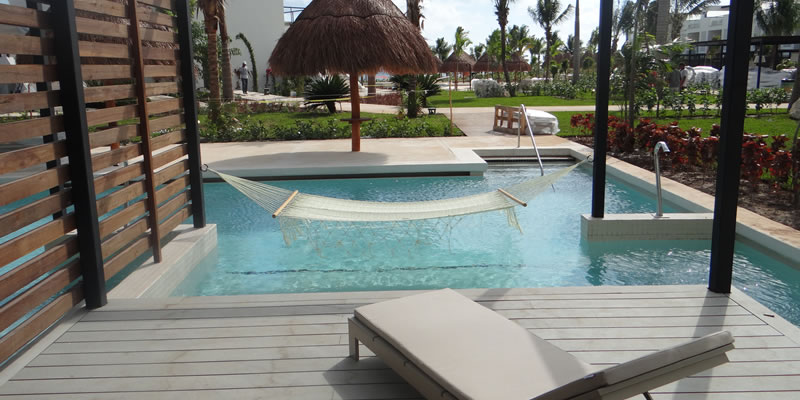 I have to say, the unsung hero of Finest Playa Mujeres is the main pool. Just above the swimming area are two restaurants, and their roofs have been fashioned into a sky bar. This is a stroke of brilliance, given the incredible views from the top levels of the resort. No evening at Finest Playa Mujeres will be complete without your favourite cocktail enjoyed alongside the sea air rolling in off the stunning coastline. It'll be magnificent.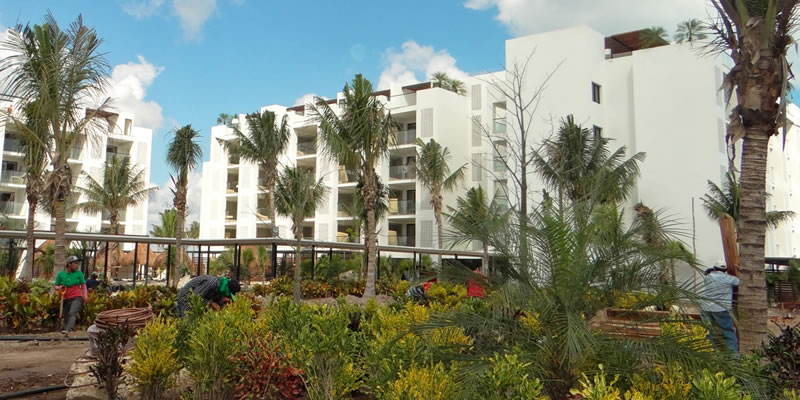 To recap the stuff you probably already know (being savvy holidaymakers of the Blue Bay community), there are a few classic Excellence Group features that you absolutely must experience at Finest Playa Mujeres: international branded drinks, luxury accommodations, a great choice of restaurants, outdoor Jacuzzis, and a vast beach for travellers of all ages.
I have no hesitation sending my clients to Finest Playa Mujeres. I know they'll love it, and so will you. If you want to know more, click here and we'll get in touch to spill the beans.
If you're a digital conversationalist, you can always leave us your thoughts in the comments below. Happy days.