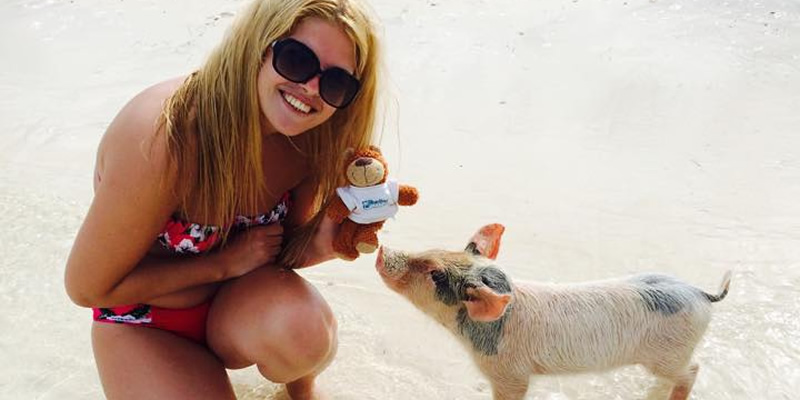 Steph set off to the Bahamas and discovered that although pigs can't fly, they certainly can swim! This is one Ocean Safari she will definitely be doing again!
Pigs can swim
When anyone mentions the Bahamas, your first thought should be swimming pigs! Staying at Sandals Emerald Bay provided the perfect opportunity to discover more. So, we booked onto the Ocean Safari excursion to explore the island by catamaran. And of course, to visit those pigs!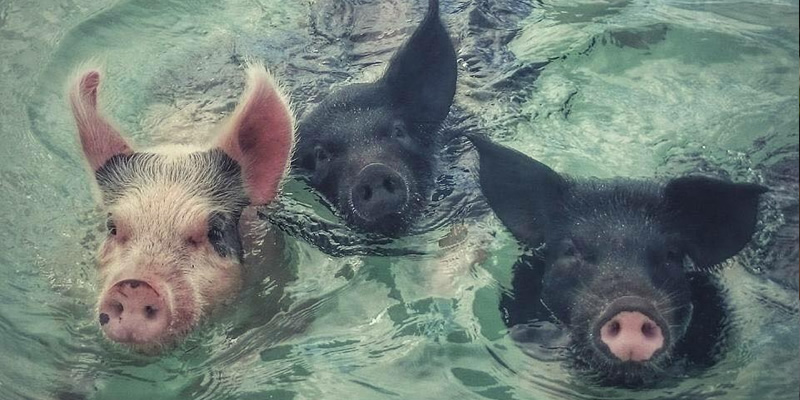 As our catamaran sailed closer to the land (and sea) of swimming pigs, we could hear the pigs snorting as they frolicked in the sea. To add the icing to an already pretty epic cake, we found out they had just had piglets! This called for one thing: piglet selfie!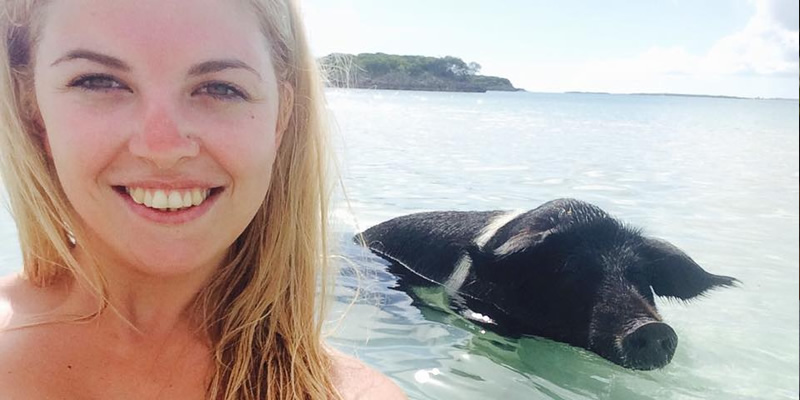 I must confess, I felt a little strange jumping from the catamaran into a sea of pigs. It didn't seem like your normal feat! But my, it was totally worth it! The pigs were incredibly friendly. They swam over for a fuss and a little nose at what was going on. Admittedly, their main impetus was to find any food they could, but with those cute faces they certainly got away with it! I felt like the paparazzi at a red carpet event, I couldn't get enough photos. Bayley himself got plenty of attention. He was a fine catch among the swimming pig world. It was the most incredible experience.<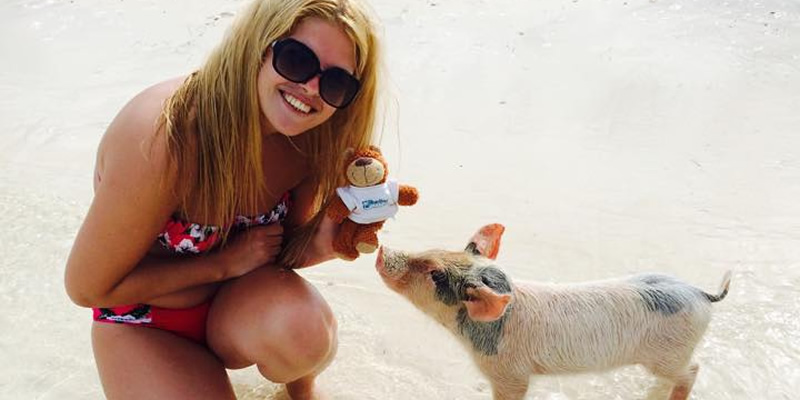 I was sad to leave my new pig friends behind and head back on board the boat. Tempted as I was to take my own 'Babe' back with me, I left them behind happily swimming and snorting away.
Iguana Island
After bidding farewell to the pigs, we headed to 'Iguana Island'. This is exactly as it sounds; an island of iguanas. I was a little fearful. Pigs I love, but iguanas scare me a little. But sure enough, before I knew it, we were jumping off the catamaran and heading straight to say hello.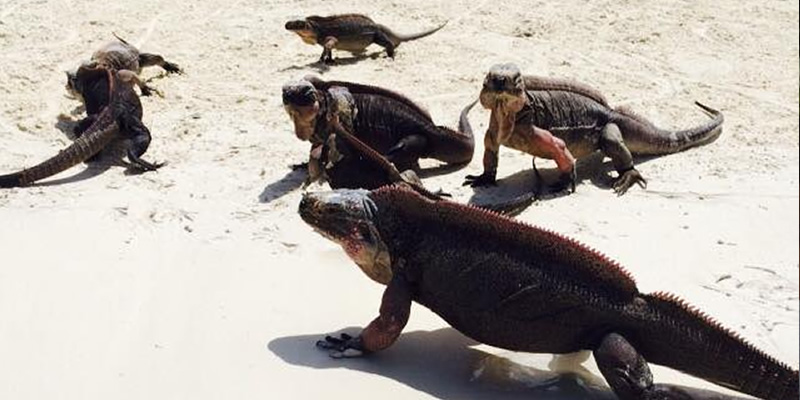 I grabbed my trusty camera and my ever faithful Bayley bear and headed for the beach. I usually hide away from Iguanas but I decided to face my fears and even plucked up the courage to feed them grapes. There were so many iguanas basking on the sand, it was an amazing sight. Before I knew it, we were sat on the white sand chilling out with them. The braver of the group even allowed the iguanas to climb on them. Bayley was once again a fair catch and even had a few kisses. But, worried they might run off with my trusty friend, I climbed back on board the catamaran!
Our final stop on the catamaran tour took us snorkelling. The perfect way to end an epic tour. Everyone buzzed with excitement taking in the aquatic creatures of the beautiful Bahamas. I've always said I'd never do an excursion twice. But if someone even mentioned the words 'swimming pigs' I'd be the first one there. A must do excursion when visiting the Bahamas!