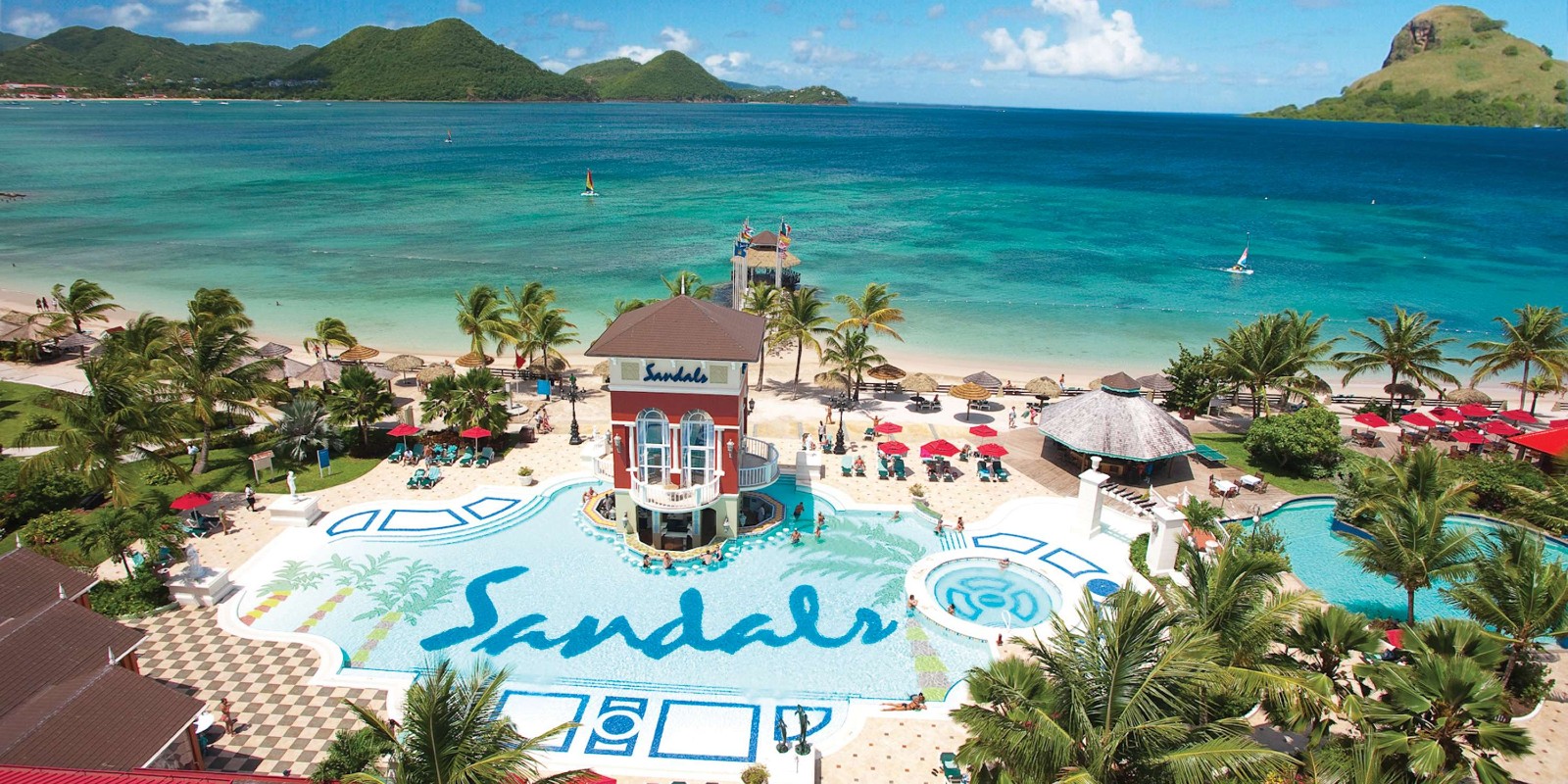 What are the Sandals Club Levels and which tier is the best for an epic holiday? We'll explain all.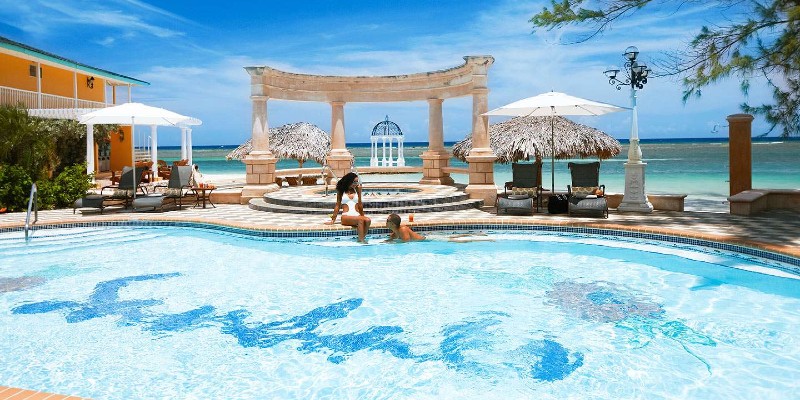 If you're thinking about getting away on an incredible all-inclusive Caribbean holiday, then chances are you've come across the Sandals Club Levels. But what are you getting for the money?
Here we'll tell you what these levels are as well as what services and, more importantly, what perks you can get on each tier. 
---
So, what are the Sandals Club Levels?
There are three Sandals Club Levels available;
Luxury Included
Club
Butler
Luxury Included is the foundation level including all the Sandals amenities you would anticipate.
Club Level is ideal for those looking to elevate their experience somewhat, including extra services to make your stay even more memorable.
Butler Level is the most prestigious tier. Pairing you with a personal butler who will be on hand throughout your stay to tend to your every need.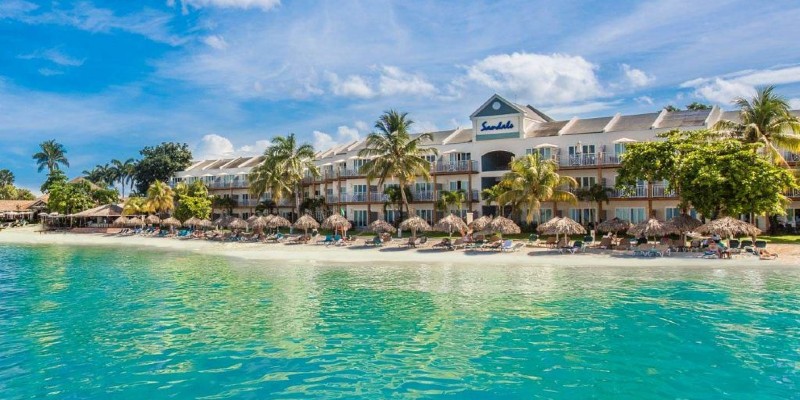 ---
But what's included?
Now we know which level is which, let's dive a little deeper into this tiering system and find out what perks come under each upgrade.
We've put together a handy guide explaining the Sandals Club Levels. Read on to discover all the options and the perks included with each.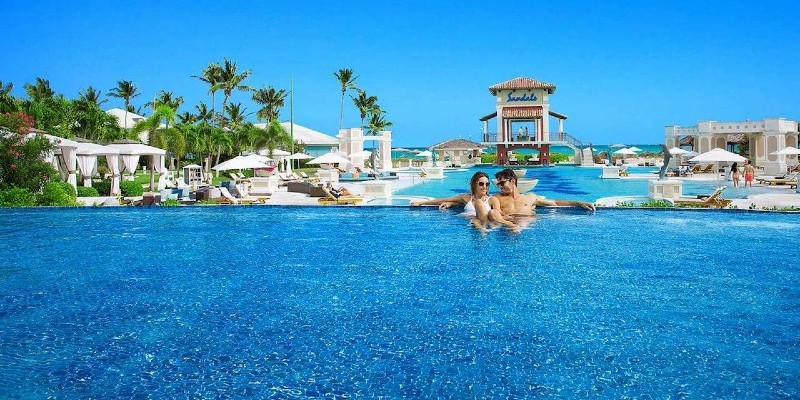 ---
Luxury Included Level
Firstly, as standard, all Sandals holidays include the following amenities:
Luxurious and unique Suites
Unlimited 5-star Global Gourmet Dining at up to 16 restaurants per resort
Exclusive Robert Mondavi Twin Oaks® Wines
Unlimited premium spirits
Up to 11 bars per resort
Daily entertainment
PADI certified scuba diving
Unlimited water sports
Unlimited land sports
State-of-the-art fitness centres
Complimentary green fees for golf
Exclusive exchange privileges between resorts
All tips and gratuities
Although Sandals Luxury Included is the lowest of the Sandals Club Levels,  you can still be certain of an amazing getaway. With access to all the resorts features including pools, restaurants, and activities in abundance.
Your well-appointed suite will be equipped with the usual amenities. Luxuriate in a stunning four-poster king-size bed and minifridge stocked with soft drinks, water, and juices.
However, you do have to upgrade if you want an in-room bar or room service features. Moreover, you'll need to make your own dinner reservations.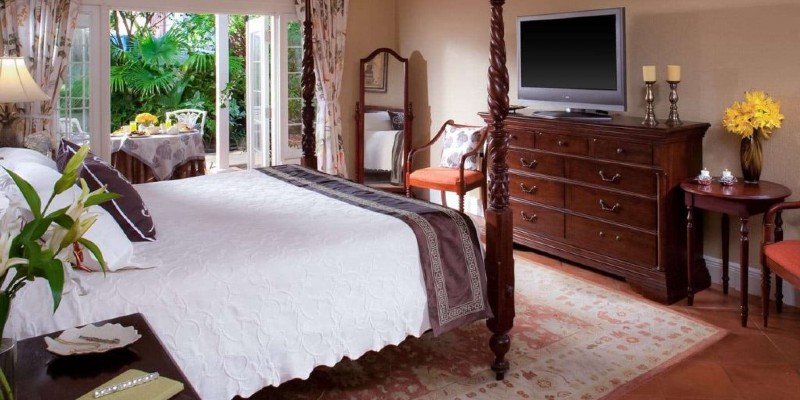 ---
Club Level
If you're looking to splash out and indulge, Club Sandals provides an enhanced experience which starts from the moment you arrive.
In addition to all the perks from the Luxury Included level you'll also get: 
Club Sandals Concierge to assist with planning vacation experience
Club Sandals Concierge to assist with booking reservations including of dinner, spa, tours, and private dinners
Daily contact with guests throughout your stay
Personalized resort orientation
Personal escort to bus when your heading off on a tour
All day room service from 07:00 – 22:00 (Except at Sandals Halcyon Beach)
Robes in all rooms
In-room bar refreshed daily with sodas, juices, water, Robert Mondavi Twin Oaks® wine, local beer and a variety of spirits
Specially made Club Sandals room key
In-room culinary treat if you're late arriving
Free Wi-Fi in all rooms and public areas. Unlimited number of devices.
Your Club Sandals Concierge is basically tasked with making sure your first impressions of your resort are five-star.
You're met and served with a refreshing towel and checked-in privately at the Club Sandals Lounge. After that you're escorted to your room where they showcase all the amenities including your Club Sandals welcome gift.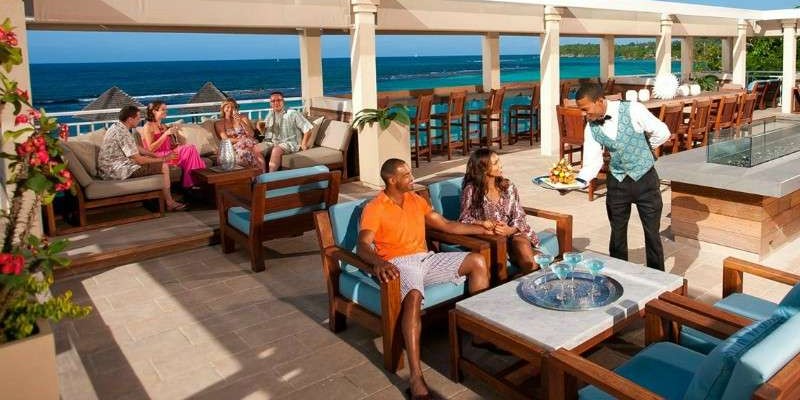 Another added bonus you'll love is access to the 24 hour Club Sandals Lounge where you can take advantage of the following benefits:
Selection of board games and a library of books
Tea and Coffee station including Blue Mountain Coffee
Alcoholic drinks, sparkling wine, juices, soft drinks and water
New York Times and British Today, The Canadian and any other Times Fax as requested
Snacks and pastries served throughout the day
Assorted Island Treats
Sandwiches & Wraps
Club Sandals Signature Drink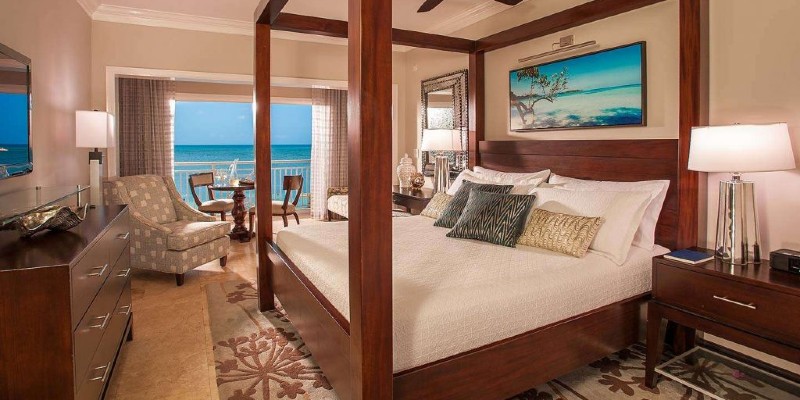 ---
Butler Level
If you thought Club Level was fancy, prepare to have your socks thoroughly knocked off by the services at Butler Level. (Although if your socks were knocked off at Butler Level, they would probably end up dry cleaned and neatly folded back on your bed)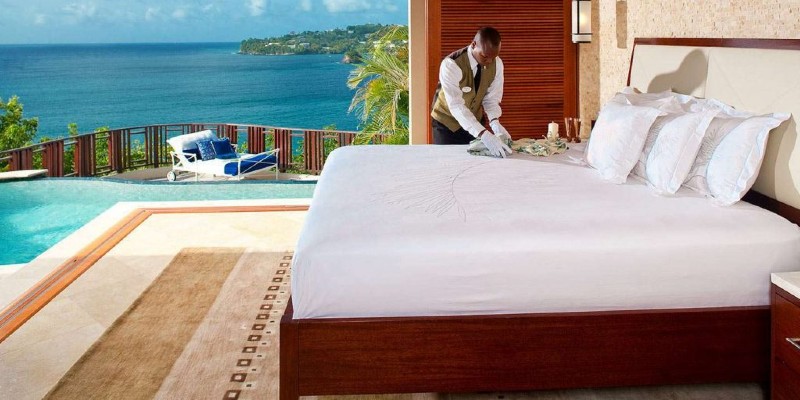 The pinnacle of all levels, Butler Level offers the most discerning of holidaymakers an unprecedented level of service.
There's so many good things about this level we thought we better break it down: 
Upon arrival your butler will:
Greet you with lemongrass-scented hand towels to refresh you from your flight
Offer welcome cocktails and culinary treats
Escort you to your suite and co-ordinate luggage handling
Privately check you in from the comfort of your suite
Supply you with a mobile phone so you can contact them when needed
Offer to unpack your luggage
Iron your clothes for the first night
Throughout your stay your butler will:
Book your dinner reservations, tours, activities, and spa treatments for you
Serve your favorite drinks while you lounge on the beach or by the pool
Serve you lunch on the beach or around the pool
Work with housekeeping regarding the servicing of your suite
Make sure all your room service orders are prioritised
Ensure your table is arranged in the restaurant of your choice for dinner – with preferential seating – and escort you to the restaurant
Bring you any amenities you like before dinner
Arrange any romantic dinners for two in the privacy of your suite or your patio
Clean your shoes for dinner
Tend to your wardrobe
Collect and return all laundry for you
When you're coming to the end of your stay your butler will:
Arrange your transportation back to the airport
Provide you with information regarding check out
Assist you in folding your clothes for packing
Retain all your preferences for future visits
When you leave, your butler will:
Ensure your bags are brought up to the departure area
Escort you to the Club/Butler Lounge and process your paperwork for check out
Escort you to your transportation and bid you farewell.
As you can see, it's pretty comprehensive service. But, in addition to all that, the luxurious and slightly larger suites you stay in while enjoying Butler Level service are packed with extra bonuses.
His and hers plush robes, bed slippers, a fully stocked mini bar, and the finest Egyptian cotton bedding just to name a few perks.
All butlers have been expertly trained in accordance with the Guild of Professional English Butlers and will ensure your stay is memorable for all the right reasons.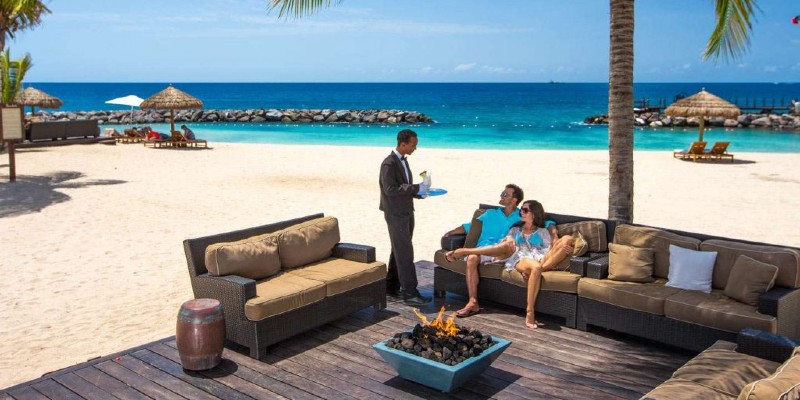 ---
The choice is yours
Now you have all the information it's entirely your choice which level you'll choose.
One thing's for certain though, whichever level you pick you'll still receive extraordinary privileges and a unique experience for that perfect holiday.
Click the button below to find out more about the amazing Sandals Club Levels and the stunning range of resorts you can book your Caribbean escape with now.