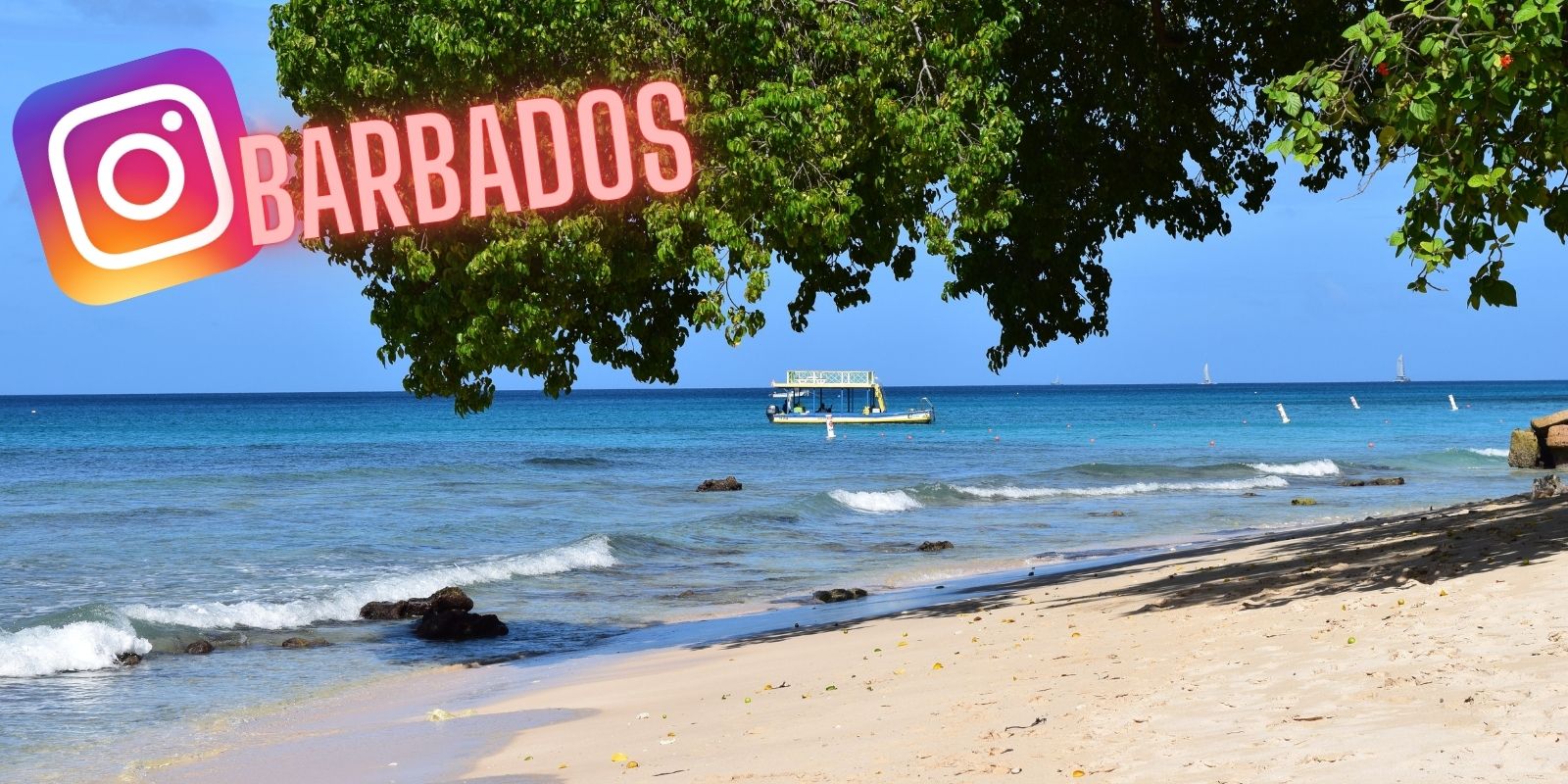 The beaches in Barbados are the stuff of legend, but how do you ensure you see the best ones on your trip?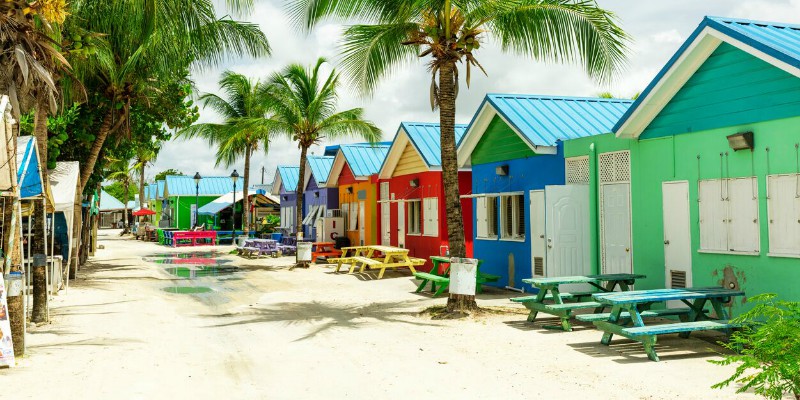 Now we know what you're thinking "there's amazing beaches all over Barbados" and you'd be right! But we're concerning ourselves with the mediocrity here.
No, we're only content bringing you the crème de la crème of sand. In this blog we'll tell you all about the best beaches in Barbados, so you know where to go when you touch down.
---
Beaches for days
Like we said, it's fair to say Barbados is something of a household name when it comes to picture-perfect stretches of coastline.
When someone says Barbados, you probably can't stop your brain from wandering off to warm sea breezes, swaying palm trees, powder white sand, crystal clear waters...
Sorry, we seem to have drifted off there for a second. But you see what we mean!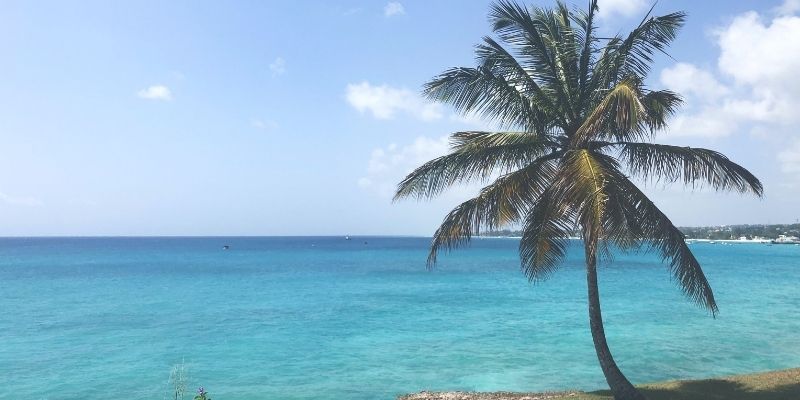 ---
Best of the best beaches in Barbados
But, when you've got a Bajan break on the books and want to ensure you're getting the best beaches in Barbados for your buck, where do you need to go? 
Well, fear not, we didn't get the name Caribbean Warehouse because we love ample storage space. No! We got it because we know our onions when it comes to the Caribbean.  
So, without further ado, here's our collection of the top spots of sand in Barbados.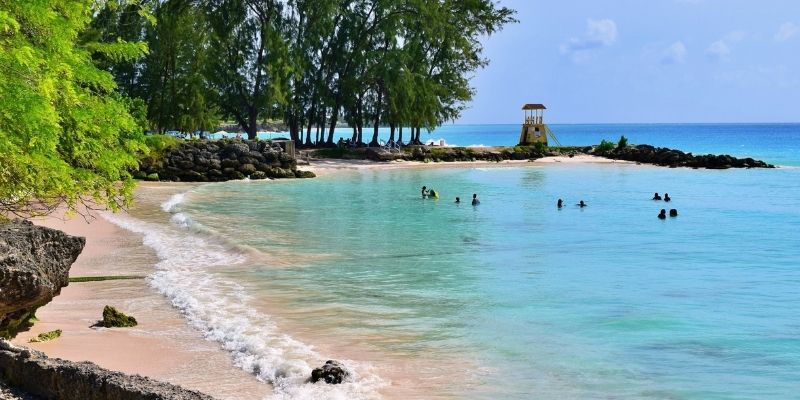 ---
Crane Beach
Forget being one of the best beaches in Barbados, Crane Beach is one of the finest stretches of coastline in the world. Many believe that you must be staying at the incredible Crane Resort to get a spot on this stunning beach, but that's not the case. Anyone can pull up a lounger here.
Overlooked by dramatic cliffs and surrounded by lush vegetation on the dry side and a coral reef on the submarine side. The beach's pink sands drag tourists in from across the world.
Taking its name from the large crane which used to occupy the cliffs back in the days when cargo would be lifted from boats in the harbour below.
Diving, snorkelling and wakeboarding are popular in the azure waters. The Atlantic Ocean feeds this particular stretch of sand which means more powerful waves make it a haven for water sports
---
Carlisle Bay
Moving over to the south west coast now to Carlisle Bay. A haven for scuba diving and playing host to the nation's capital, Bridgetown. This beach is perfect if you plan on wowing your followers with snaps demonstrating how adventurous you are.
With shipwrecks, anchors and cannonballs littering the seabed it's absolutely ideal for getting below the waves and seeing some amazing sites. You could maybe even try your hand at a bit of jetblading!
Back on dry land, if you're anything like us, you'll love a spot of people-watching. If the Olympic committee listened to sense and inducted people-watching into the games as a bona-fide sport, then Carlisle Bay would be a national stadium.
A popular place for the locals to head for exercise, picnics and other leisure activities. You'll love chilling under your parasol and watching the world go by.
Grab a snap under the bridge on the beach for ultimate envy-induction vibes.
---
Pebbles Beach
Water sports take a more tranquil turn on Pebbles Beach. Kayaking and paddle boarding are best enjoyed on the calmer waters.
The brilliant white sand and gentle turquoise waters lapping at the shore make this beautiful beach perfect for grabbing some scintillating snaps for the timeline, or to stick on the fridge… old skool.
If you're travelling with kids, this is the perfect beach for them. Situated on a part of the island where the calm Caribbean Sea and soft sand offer great brilliant beachy fun conditions!
Can't wait to see the beach? Check out the live stream now!
---
Brownes Beach
One of the largest beaches in the country, Brownes Beach is essentially like a larger version of Pebbles Beach.
Located on the outskirts of Bridgetown, Brownes is a popular beach choice for many. But when you couple its location and size with the sheer beauty of the place it's easy to see why it draws such a crowd in a country swimming with beaches.
Speaking of swimming you'll also find the calm Caribbean Sea's make Brownes another brilliant spot for some luxurious swimming or for just floating and catching some rays.
---
Sugar Bay
A pristine stretch of incredible coastline awaits. The golden sand will feel great under your feet. And the best past is, with Sugar Bay Resort, you can lay your head right on the beach. Check out what our man Kev saw when he visited back in 2017.
Aside from looking great on the 'gram, the beach is also home to nesting Leatherback Turtles. So, if you time it right, you could witness the incredible sight of the little ones hatch and paddling off into the sea.
Just down the beach from Sugar Bay Resort lies The SoCo Hotel. A little resort right on the beach which also gives you prime access to the vibrant local bars, restaurants and nightlife. While it's positioning places you at the heart of the action, it still finds a way to remain a secluded spot for beach-lovers.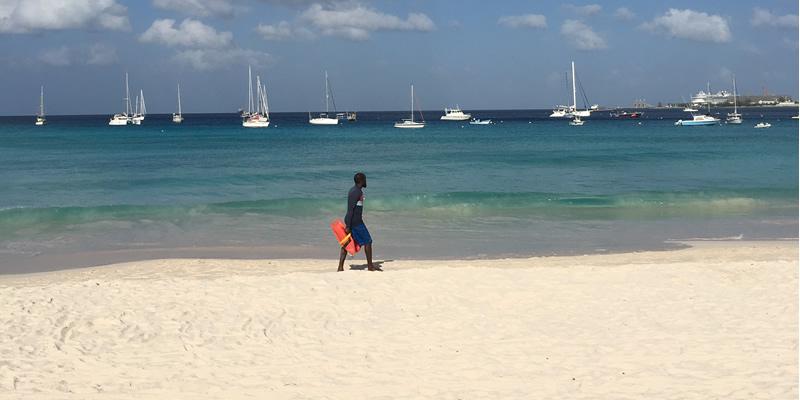 ---
Miami Beach
Also known as Enterprise Beach, Miami is a hit with locals and tourists alike. Due to its striking, paradise-like, white sand and azure waters, as well as it's proximity to Oistins – the location of the famous Fish Fry Friday celebrations.
Perfect for taking a dip in the temperate south coast water. The soft sand stretches out into the sea for a while here before dropping off spectacularly. As a result, you're free to swim around in the warm shallow waters off the beach quite comfortably. Miami Beach is ideal for spending a beach day with the family.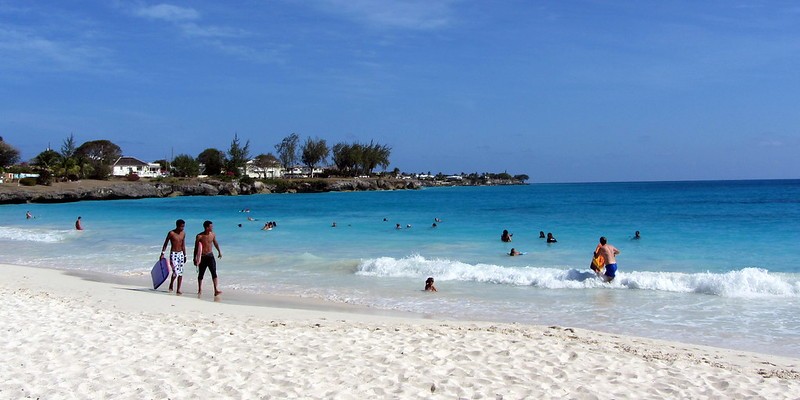 ---
Bathsheba
Out on the east coast of Barbados lies the village of Bathsheba and its incredible stretch of shoreline. Although you're probably better heading for somewhere like Miami Beach if you want to cool off in the water. The Sea around Bathsheba can be a little choppy. 
However, rough waters do have their perks. Larger waves mean this beach is a hit with surfers from across the island (and the world). So you're free to kick back and enjoy the sun with a view of the thrill seekers barrelling around in the surf.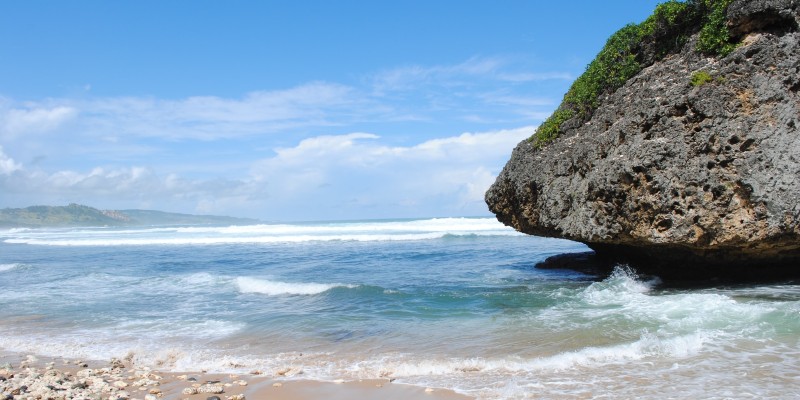 ---
Secluded beaches
There aren't many finer feelings than knowing you've found an amazing place all to yourself. With that in mind we thought we'd give you a bonus triple-threat of lesser-known beauty spots. To help get you away from the crowds for some serious snap-happy fun.
---
Gibbes Beach
Situated on the stunning west coast Gibbes Beach is something of a forgotten gem. Get a bus to the site which is just past Shoestring House. You'll find a picturesque, quiet slice of beautiful coast which many don't know exists.
---
Paradise beach
Rock sculptures, swaying tress, azure seas and perfect white sand are what you'll find at this aptly named destination. A little-known fact about the beach, Simon Cowell nearly had Paradise Beach at his front door. But the purchase failed as a result of some wider failed development projects nearby.
---
Ginger Bay
If you've found that Crane Beach is a little too popular for your liking, then you'll be glad to know the lesser-known paradise-like shores of Ginger Bay are just around the corner. You may find the sea slightly choppy, but the perfect sands and stunning limestone sculptures will make your day.
---
Make 2021 your year of the beach
Admittedly, writing about the best beaches in Barbados is never going to be difficult work, because they're all insane! But we know you like to know where the top spots are. After all, that timeline's not going to fill itself. 
With all that in mind you're probably thinking, "that's great, but where do I stay?" So it's probably only right we tell you where you should be looking for top digs on this stunning island.
Click the button below to find out more about some of our top budget-friendly Barbados resorts. So you can start thinking about hitting the beach without breaking the bank! Bonus!