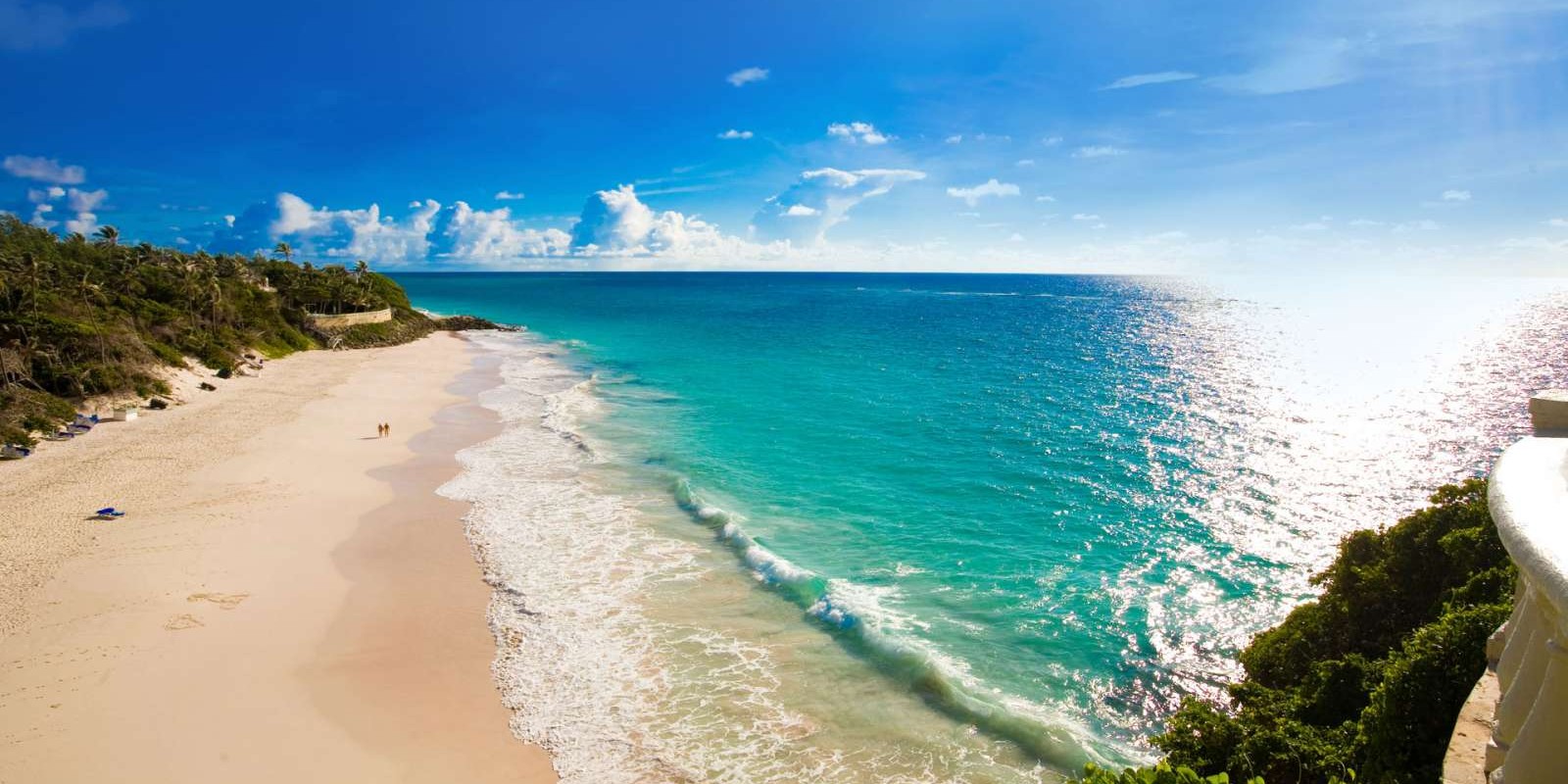 We'll tell you why you should stop wondering whether to book east or west coast Barbados.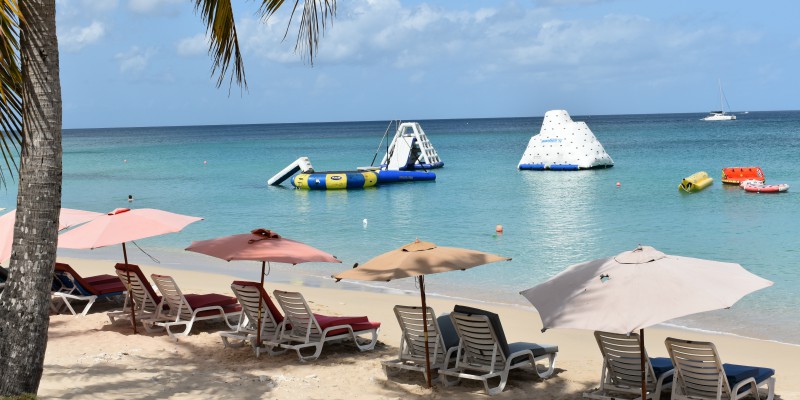 Now that Barbados is one of the UK's green list destinations, you might be thinking about getting an island escape booked up. But should you be looking at east or west coast Barbados when it comes to having the best break?
Don't panic, because we're about to give you the answer.
Are you ready for the answer to east vs west? Here it is… it doesn't matter!
---
Wait… what!?
That's right, it makes no odds at all whether you choose to book on the east or west coast of Barbados.
But don't worry, we're not copping out with that answer. The reason for it is all down to size.
Because the island is so small (approximately 21 miles long and just 14 miles wide). You won't be far away from all the Barbados hotspots regardless of where you've set up camp.
However, each coastline does have their own unique attractions and personalities. So, let's take a deeper look into both east and west coast Barbados to break down what you can expect on either side.
Cue Ali G impression…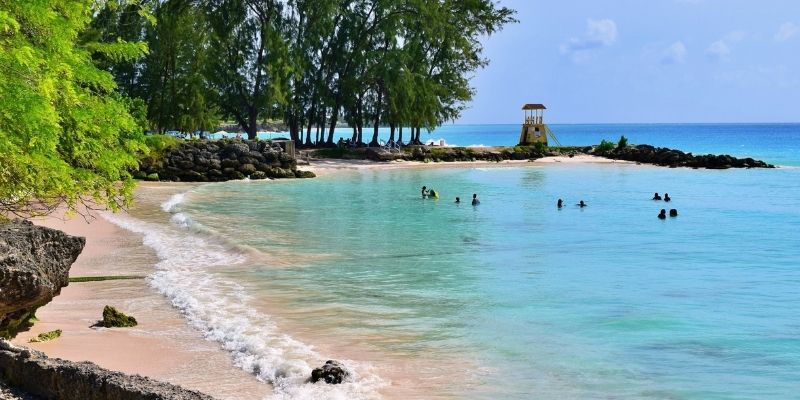 ---

---
East Coast is the best
If you read that headline like Ali G, then our work here is done…
Traditionally the east coast has been the more rugged and natural of the two sides. Due to it being on the Atlantic side of the island you can expect slightly wilder conditions. However, that's not to say the temperature can't still hit the heights we're used to seeing on this tourist paradise.
Challenging terrain, incredible secluded beaches with crashing waves and limestone cliffs offering spectacular views are the reasons people love to travel to the east coast of Barbados. That includes the locals themselves who regularly holiday on the east coast, away from the more touristy areas.
But what are the best things to see and do in the rugged east?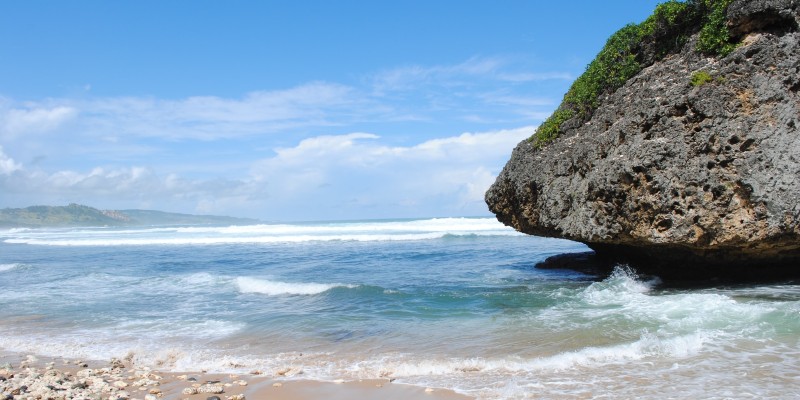 ---
Bathsheba
A famous stop off along the east coast of Barbados is Bathsheba. With a stunning beach and local town full of incredibly friendly people this place is not to be missed.
Bathsheba beach is beautiful as well as a hotspot of activity for the locals who love nothing more than coming down and chilling out in one of the "hot tubs". Small coral pools full of balmy sea water. Many stick to these shallows rather than braving the sea. Dangerous undercurrents and aggressive Atlantic swells don't lend themselves to taking a casual dip.
Although, what does lend itself well to those conditions is surfing. Bathsheba is a haven for the sport and home to the 'Soup Bowl'. A renowned area in the surfing community for big waves and plenty of boarding action.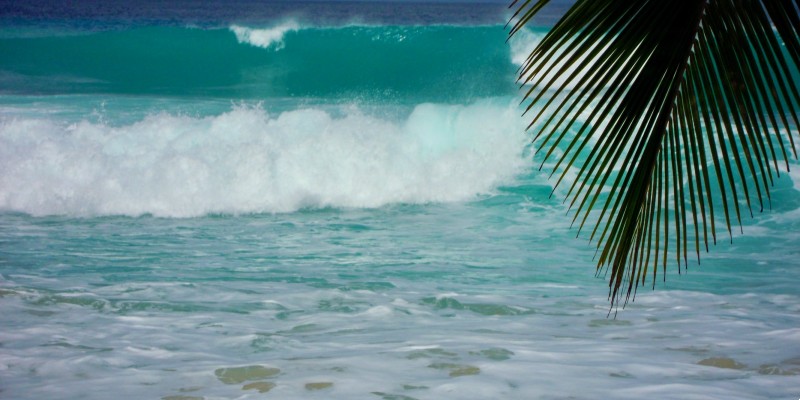 ---
Crane Beach
Down on the southeast coast of Barbados lies this gem of a stretch of sand. Crane Beach is one of the most renowned beaches in the Caribbean for it's sheer beauty and laid-back vibes.
Where Bathsheba has it's crashing waves and gnarly surf conditions, Crane Beach is where you should go if you fancy a swim in the sea. Although you're still on the Atlantic side of the island, a huge ancient coral reef blocks off the beach creating a nice calm pool for swimmers and splashers.
When you're done splashing around in the sea or chilling on the sand, you might want to check out The Crane Resort for some lunch. Set up on the limestone cliffs overlooking the bay. The resort boasts a couple of enchanting eateries which boast panoramic views of the sea. You may even be able to see the place where the Atlantic meets the Caribbean Sea.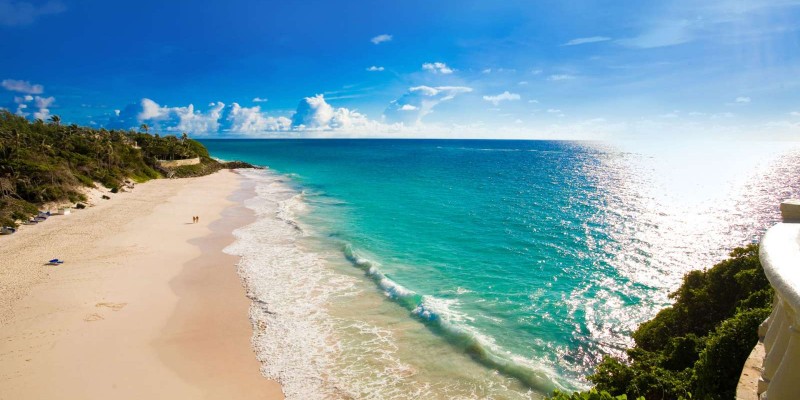 ---
Bath
Much like Crane Beach, Bath offers you the chance to take a dip in the sea. Another large length of reef protects the bay from crashing waves so conditions here are calm.
Locals love it here too and can regularly be seen enjoying a day out at Bath park with their friends and family.
---
Harrison's Cave
Away from the coast, if you take a journey inland you'll soon come to another popular tourist site along the east of Barbados. Harrison's Cave is a huge underground cave system riddled with subterranean streams and a gigantic central chamber known as 'The Great Hall' which stretches 15m upwards.
---
West Coast is the best…
Where the rugged east boasts crashing waves, stunning cliffs and all the naturally dazzling flora and fauna of Barbados. The west is much more urbanised and tourism driven. Largely thanks to its pristine beaches, warm Caribbean Sea waters and the location of the island's capital Bridgetown.
Speaking of Bridgetown, that's our next stop!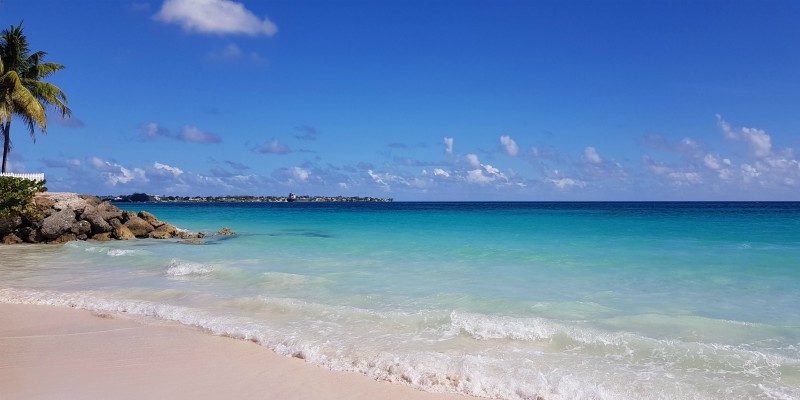 ---
Bridgetown
Like any capital or big city, there plenty of incredible things to do in Bridgetown. While it does boast incredibly beautiful beaches like Carlisle Bay and Pebbles Beach, you can also get a good feel for the history of Barbados here.
From museums to parliament buildings and houses where famous names from the past stayed. There's a plethora of adventures to experience.
Bridgetown is also an incredible place to stop off for catching a little local culture. Take the chance to grab some fresh seafood or chargrilled meat from one of the hundreds of street vendors. The city is a treat for the senses, the sea air and smoky aromas from the many al fresco grills infuse and waft around the bustling streets.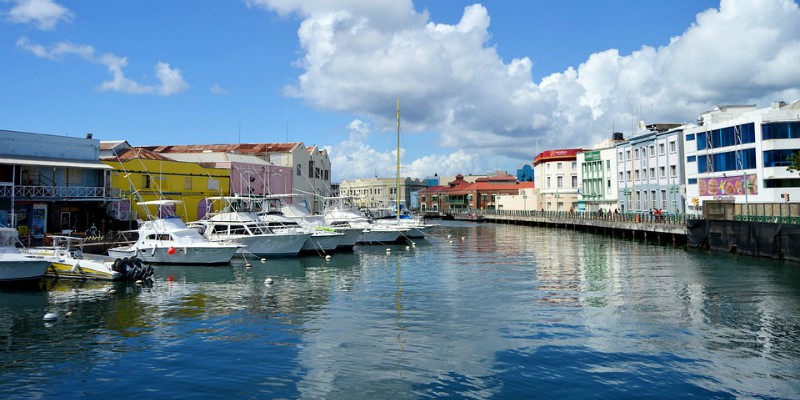 ---
Holetown
Based in the popular St James area, Holetown is another treasure trove of activities. The oldest city in the country is home to some incredible dining, shopping and sunbathing options. It's no wonder it was the only town on the island for decades!
We talk more about Limegrove Lifestyle Centre in our comprehensive guide to St James piece. But this place is a hub of activity for shopaholics. Designer brands, eye-catching artworks and a selection of refreshing restaurants and bars show why Limegrove is so popular.
Speaking of artworks. Holetown also plays host to the wonderful Brocklands Gallery which celebrates works by local artists you may never heard of. Definitely worth a look.
---
Oistins
Many people will know Oistins as the home of the famous weekly Fish Fry Friday festivities. But if you're in town for the party, which we highly recommend, then why not check out the other things to do in Oistins.
From shopping in bargain basements to making your way around a Banks' beer brewery tour to getting in a few holes at the Barbados Golf Course. There's definitely more to this place than fried fish.
---
All together now
As we said at the start, it really doesn't matter which coast you choose. There's so much to do in Barbados, wherever you stay you won't be far from the action.
So, in the interest of fairness, and point-making, here's some incredible things you can do in Barbados on both sides of the island.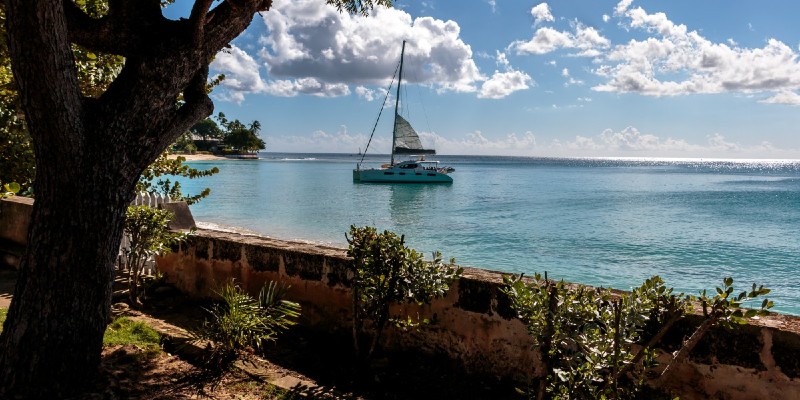 ---
Rum tours
Whether you've gone left or right with your Barbados booking, you're still in decent proximity of an awesome rum distillery tour. There's over 1,500 rum shops on the island, so you can see why it wouldn't matter where you are in terms of finding a place to sample the local tipple of choice.
Over on the east coast you have the 350-year-old St Nicholas Abbey distillery tour up in the northern section of the island and Foursquare Rum Distillery down in the south-east. Whereas, on the west coast you can taste the product from the famous Mount Gay Distillery or, the slightly more unique, rum and turtle. Sample a snoot of the good stuff and swim with turtles, what could be better? – not that we're picking sides.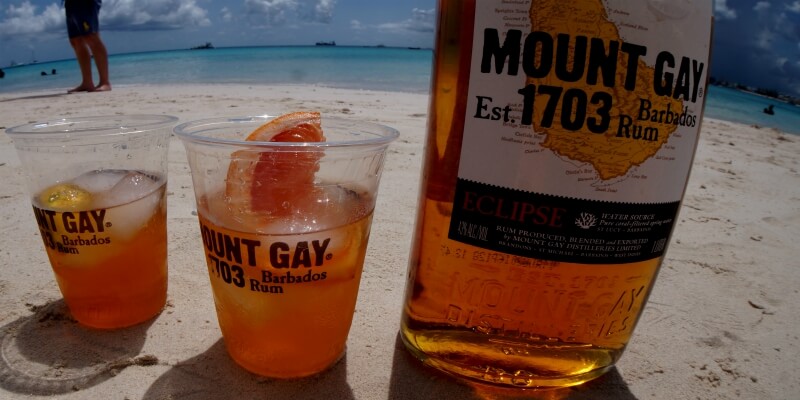 ---
Welchman Hall Gully
We've included Welchman Hall Gully because a) it's an amazing place to see native flora and fauna, including wild monkeys and b) it's, pretty much, slap-bang in the middle of the country.
Get on a tour around this beautiful location and be taken wandering through the meandering pathways which pierce the lush vegetation. The infamous green monkeys of Barbados will follow your every footstep while the knowledgeable guides talk you through the history of the place, offering up a few factoids too.
For example, did you know the grapefruit originated from this very gully?
---
In conclusion
Even though you've read all this and, like us, you can't see the benefit of staying on one side from the other, there will still be people who disagree. It's a fact of life.
Most will tell you that west is definitely best. But that's probably just because it's the most touristy. Then there will be the niche, indie, craft ale drinking photogrpahers who'll tell you that the east coast is so much more indicative of local culture. But, as you can see, neither crowd are correct.
Both east and west coast Barbados are full of charms and adventure. But now it's your turn to go and find that out for yourself. If you need a hand, just click the big blue button below and we'll let you in on yet another trade secret. God we're good to you. We'll tell you all about the best budget-conscious resorts on the island.