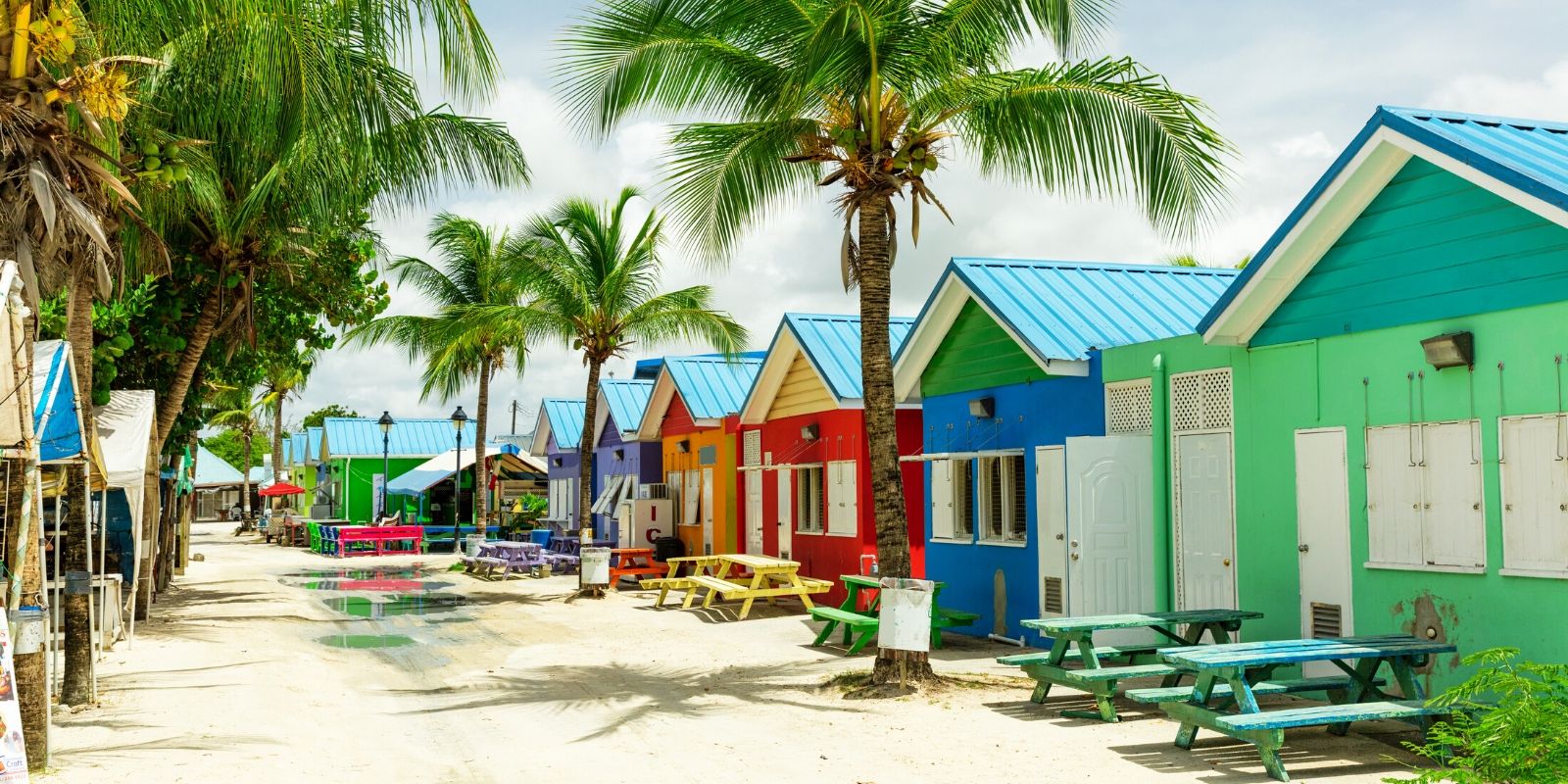 These incredible Barbados hotspots are the places to be to experience the best of this amazing island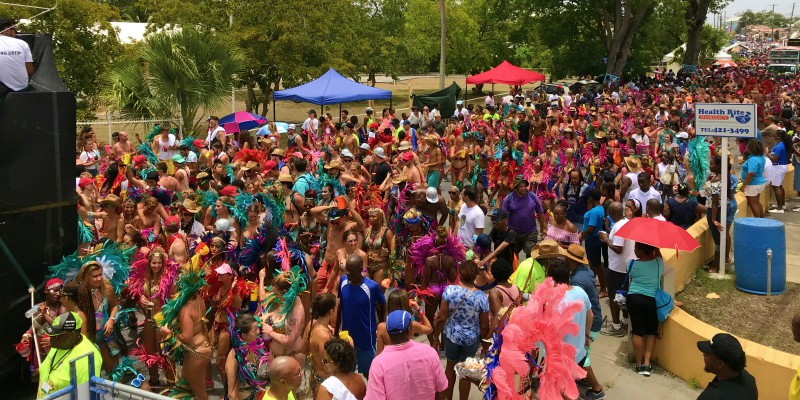 Our man Martyn is seriously well travelled, but this island is always his sweetheart. He's told us about the 15 Barbados hotspots that ensure 'Barbs' stays at the summit of his most-loved destinations.
So we'll leave it to him to tell you all about it!
Martyn's Barbados Hotspots
Why is Barbados your favourite Caribbean Island? I get asked this question regularly and whilst I adore every Caribbean destination I have explored, Barbados holds such a special place in my heart.
The very first Caribbean island that I was lucky enough to visit almost 6 years ago, I will be forever in awe of its beauty, culture and endless opportunities. I have the proof to back it up too, just check out my list of can't-miss experiences.
This is my love letter to 'Barbs' (yes, I shortened it, don't judge me!) I will let you be the judge of my rankings though and let me know if there is anything I missed…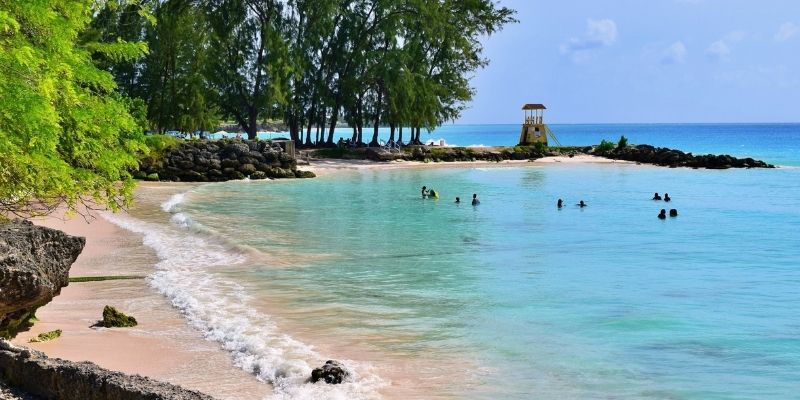 ---
1. Oistins Fish Fry
You can't visit Barbados without hitting up the famous Oistins Fish Fry on a Friday night. An immersive experience where locals and holidaymakers mix.
Get stuck in to an array of mouth-watering fish dishes and bop to the live music and energetic atmosphere that, along with the cocktails, keeps flowing all night.
2. Mount Gay Rum Tour
Jump on the Mount Gay Rum Tour in Bridgetown and discover the history behind Barbados' finest Mount Gay Rum. As if you needed anymore of a reason to be convinced, there is plenty of tasters along the way (I have to admit to not learning as much as I should near the end of the tour!)
3. St Lawrence Gap
Fondly referred to as 'The Gap'. This 1.3km stretch on Barbados' South Coast is buzzing with activity day and night. Looking for a place for somewhere to eat, drink and pick up some local treasures? You will tick every box here.
4. Harbour Lights
If you have spent most of your Barbados break chilling by the pool and just want one day to try something different, go for Harbour Lights.
You can take it from day to night as you enjoy crystal clear Carlisle Bay waters for a beach day and then an entertaining Caribbean Dinner Show and live entertainment well into the night. By the end of the whole experience you can call yourself an honorary Bajan.
5. Bridgetown
Culture vultures, you must visit Bridgetown. This historical capital contains a UNESCO World Heritage site, with colonial history and duty-free shopping in abundance.
---
---
6. The Boatyard
Up the ante with a day and night at The Boatyard. A hive of activity with free-flowing drinks and a party atmosphere, thrill-seekers will revel in the opportunity to jump on the famous beach rope swing.
7. The Cliff
Set atop a dramatic cliff overlooking the sea below, The Cliff is the number one restaurant destination in Barbados.
Voted one of the top 50 restaurants in the World! The talented Chef Paul Owens delivers delectable dishes perfect for any special occasion. It's not the cheapest meal you will buy on your holiday. But the views coupled with the food make this an unrivalled experience that is worth treating yourself to.
8. Bathsheba
Also known as the Soup Bowl where local and international surfing competitions take place annually. Bathsheba beach is also famed for the large boulder that sits slightly offshore, known by some as Bathsheba Rock. Not brave enough to grab your board and hit the waves? Me either! It is still worth a visit to check out the incredible skills of those who can and drink in the 360 views whilst you are at it.
---
---
9. Swim with turtles
Barbados is home to beautiful blue beaches and lots of sea turtles such as the Hawksbill turtle, and Leatherback turtle. You can carefully check out these majestic wonders on a catamaran cruise or simply go snorkelling in a turtle hot-spot, most likely in the west.
The island is keen to ensure the utmost safety for the turtles, with the Barbados Sea Turtle Project monitoring the beaches during nesting season which runs from June to September. They also run a 24hr hotline for sea turtle nestings and emergencies.
10. St Nicholas Abbey
Looking for a bit of history but don't want to spend too long without your new favourite rum?
St Nicholas Abbey is not only a historic plantation house, museum but also a rum distillery. Drink up as you drink in the history at this charming destination.
11. Crop Over Festival
The Crop Over Festival is a 6 week-long celebration of Barbadian music, arts, food, and culture. Culminating in a grand carnival parade known as Kadooment Day.
With events typically occurring July-August, if you are planning a holiday to the island around then, check out the crop over calendar to see what you can get involved in.
12. Animal Flower Cave
Open to the ocean through a number of picturesque openings in the rock formations.
The cave is accessed through a set of coral steps leading from the roof's blowhole. With walls covered in kaleidoscopic colour and a wall of cliffs offering incredible views of the northern shore of Barbados. This is an Instagrammers delight.
13. Rihanna Drive
The street Rihanna grew up on in St. Michael, Barbados, is now officially Rihanna Drive. Rihanna was honoured on 30th November 2017 Independence day of Barbados.
This is probably only going to appeal to Ri-Ri fans, like me. But if you have opportunity to visit, you're going to have instagram fodder for life!
---
Martyn's top tip
If you ever want to spot the diva in person, she returns to the island for carnival like clockwork if you want to time your visit.
---
14. Harrisons Cave
Harrison's Cave offers a unique Bajan experience. Descend into underground caverns with stalactites, stalagmites, and waterfalls. This one is perfect if you happen to have a rainy day and want to give the beach a miss.
15. Lime Grove
More of a modern and upscale destination, Lime Grove is an ideal place to shop in Barbados. Enjoy duty-free, designer goods along with high-end restaurants, bars and cafés. There's even a cinema!
---
Bonus Feature: Simon Cowell spotting
Ok so this one is bound to ruffle some feathers. Now I in no way recommend booking a holiday to Barbados just to get a glimpse of your favourite love-to-hate reality show judge.
But should you happen to be holidaying on the island between Christmas and New Year and find yourself around the beaches of Sandy Lane, then I can almost guarantee bumping into Mr C. If the annual photos on the Daily Mail are anything to go by!
Knowledge is power
Now that you know where to find the places to be, how about we tell you a little more about them?
Click the button below to be whisked through to our all knowing Barbados Travel Guide. We'll give you all the info you need about the places Martyn has outlined above, and them some.
So you can book your break with an itinerary in mind for seeing the Barbados hotspots for yourself.