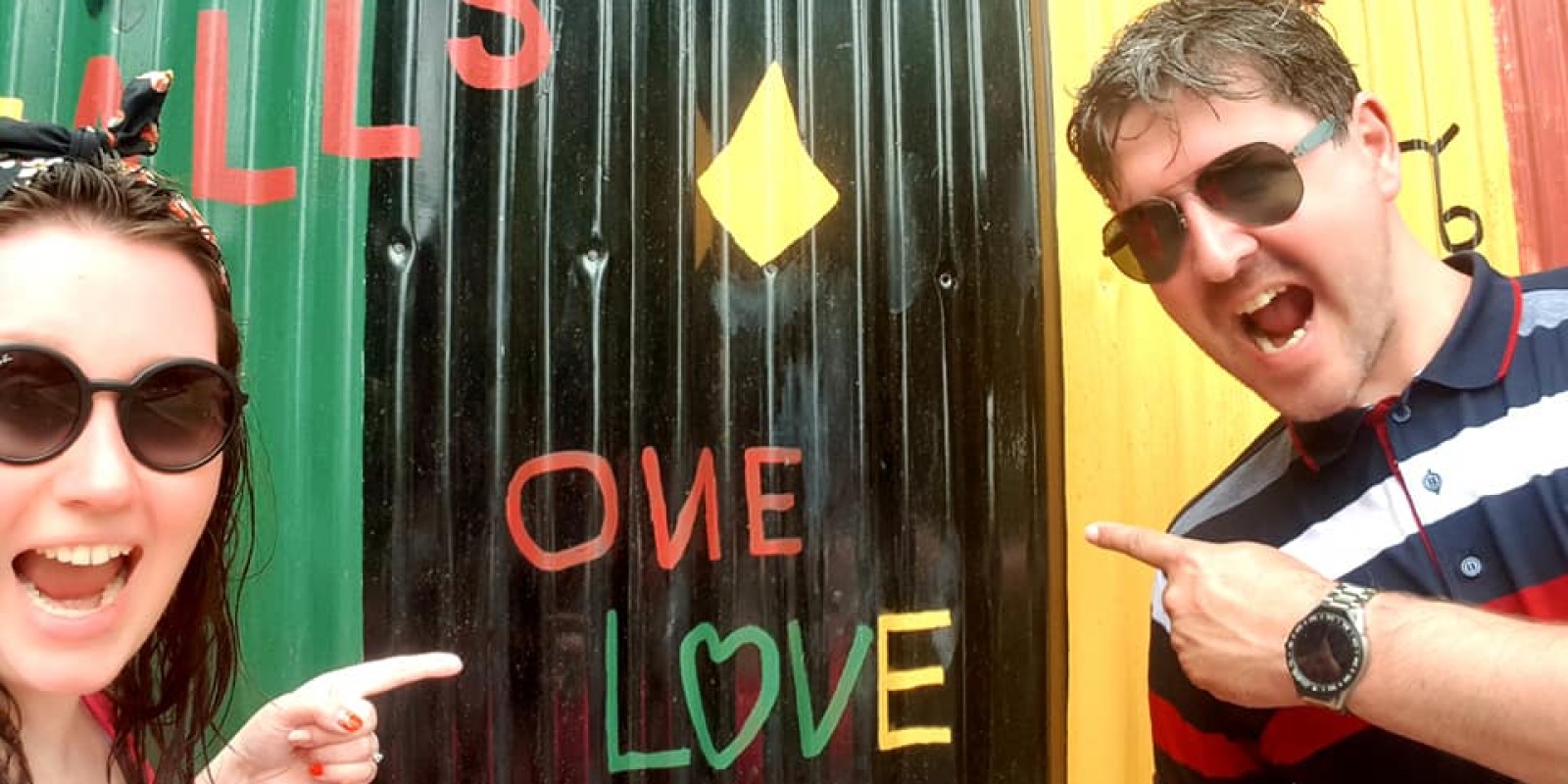 Hearing about this duo of pulse-raising Jamaica excursions will make you want to be next in line.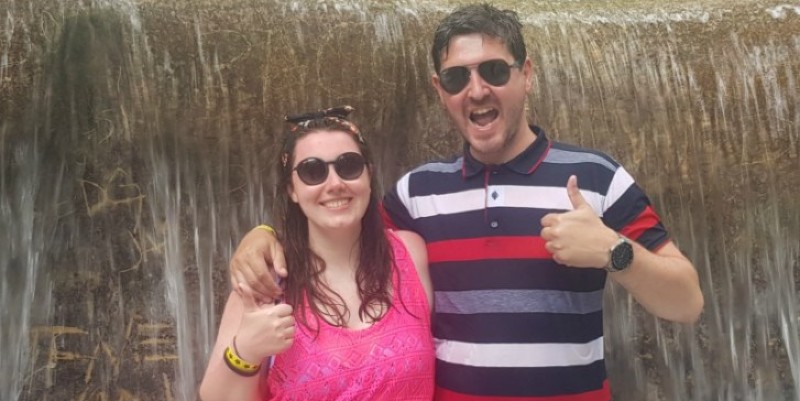 After touching down on the sun-soaked island, our very own Alice jumped right into the action, exploring a couple of Jamaica excursions you have to try.
But what adventures did she try? And what makes them so incredible?
It's over to Alice to find out. 
---
Over to Alice
Whilst out in Jamaica I stayed at the incredible Excellence Oyster Bay, but I was itching to try out a couple of the excursions.
I'd heard so much about two in particular… Mystic Mountain & Dunn's River Falls!
Once we'd touched down and acquainted ourselves with the awesome resort, it was time to get down to business.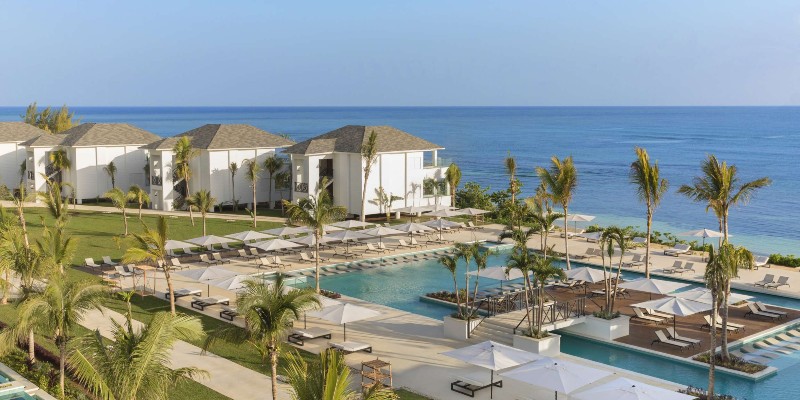 ---
---
Planning our Jamaica excursions
We arranged & paid for the trips whilst in resort through our Holiday Services rep a couple of days before-hand. So there was no need to worry about getting our names down before we travelled.  
We chose to do both excursions on the same day as part of a twin tour as Mystic Mountain and Dunns River Falls are almost directly next to one another in the Ocho Rios area.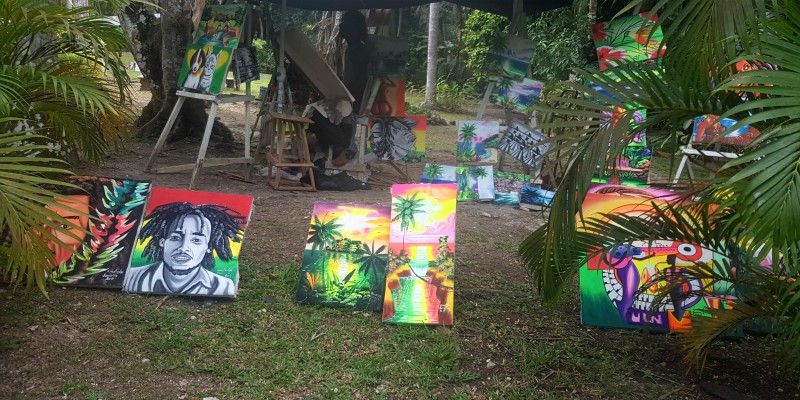 ---

---
First stop – Dunn's River Falls
The transfer took just under an hour to reach our first stop…Dunn's River Falls.
For those who don't know, Dunn's River Falls is a famous waterfall which stands at roughly 180ft. Made up of small lagoons and rock like staircases it's beautiful and classed as one of Jamaica's National Treasures. Moreover it's an absolute must for adventure seekers!
On arrival, you are put into groups of around 20 people to climb the falls. I'd recommend wearing your swimwear under your clothes and taking a waterproof case for your camera/phone. Plus, sturdy shoes are a must.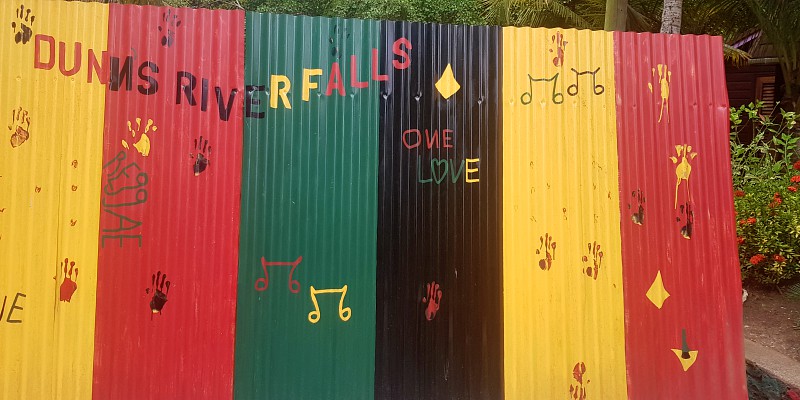 It took roughly an hour to climb the falls from the bottom right up to the top and, WOW! What an experience.
People of all ages and abilities were climbing the falls. However, some level of physical fitness is required to help climb the rocks as the water is free flowing.
You do have the opportunity to take a little breaks from climbing as small lagoon pools are located sporadically throughout the ascent.
---
Next stop – Mystic Mountain
After drying off from the falls we were transferred to another nearby 'must do' activity in Jamaica, Mystic Mountain. This is a tropical rainforest adventure which attracts tourists from all over. It's the perfect Jamaica excursion for learning more about the island's biodiversity
There are lots of different ticket options at Mystic Mountain. You can simply take the sky lift to explore the beautiful view at 700 feet (The Sky Explorer), ride the parks signature bob sled or soar through the canopy by zip line.
I did the Tranopy Tour which included all 3 activities plus lunch. So how did each activity go?
---
Sky Explorer
We took the Sky Explorer lift up to the top of the mountain which offered stunning panoramic views of Ocho Rios and the coastline.
Once at the top, we were given a time slot for each of the activities, which was great as it meant no queuing and plenty of time to fit in lunch!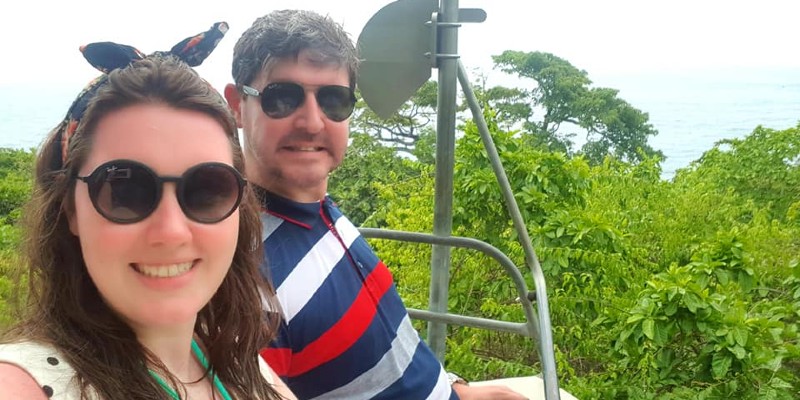 ---
Bob sled time
You can opt for a single, double or quadruple bob sled depending on your group size.
After hopping into your sled you're sent hurtling into 3,280 feet of twists and turns down the mountain.
So much fun and an amazing adrenaline rush!
---
A Zip-Line Adventure
After a short safety demonstration, we then headed over to the zip line adventure. We were again placed into small groups whilst we whisked from platform to platform in the heart of the Jamaican rainforest.
The instructors that guided us through the zip line course were great fun and made the whole experience even more enjoyable.
The Zip line adventure brought us back to the main plaza where we then took the Sky Explorer ride back down the mountain. Another opportunity to see a beautiful view of Ocho Rios and the wildlife within the rainforest.
Overall the trip was excellent value for money and I highly recommend it. It's perfect for anyone looking to get out of the resort and explore some of the wonders of Jamaica.
---
Experience them for yourself
As Alice said above, we stayed at Excellence Oyster Bay and all the Jamaica excursions and tours are fully bookable through your rep. So you have the assurance of getting genuine advice and recommendations before booking your experiences.
But it's important to note there are more incredible Jamaica excursions to be enjoyed. Just get out there and 
Alice booked her break at the incredible Oyster Bay which is a popular choice with reviwers on TripAdvisor. Click the button below and we'll tell you about three other TripAdvisor favourites you should check out in Jamaica.