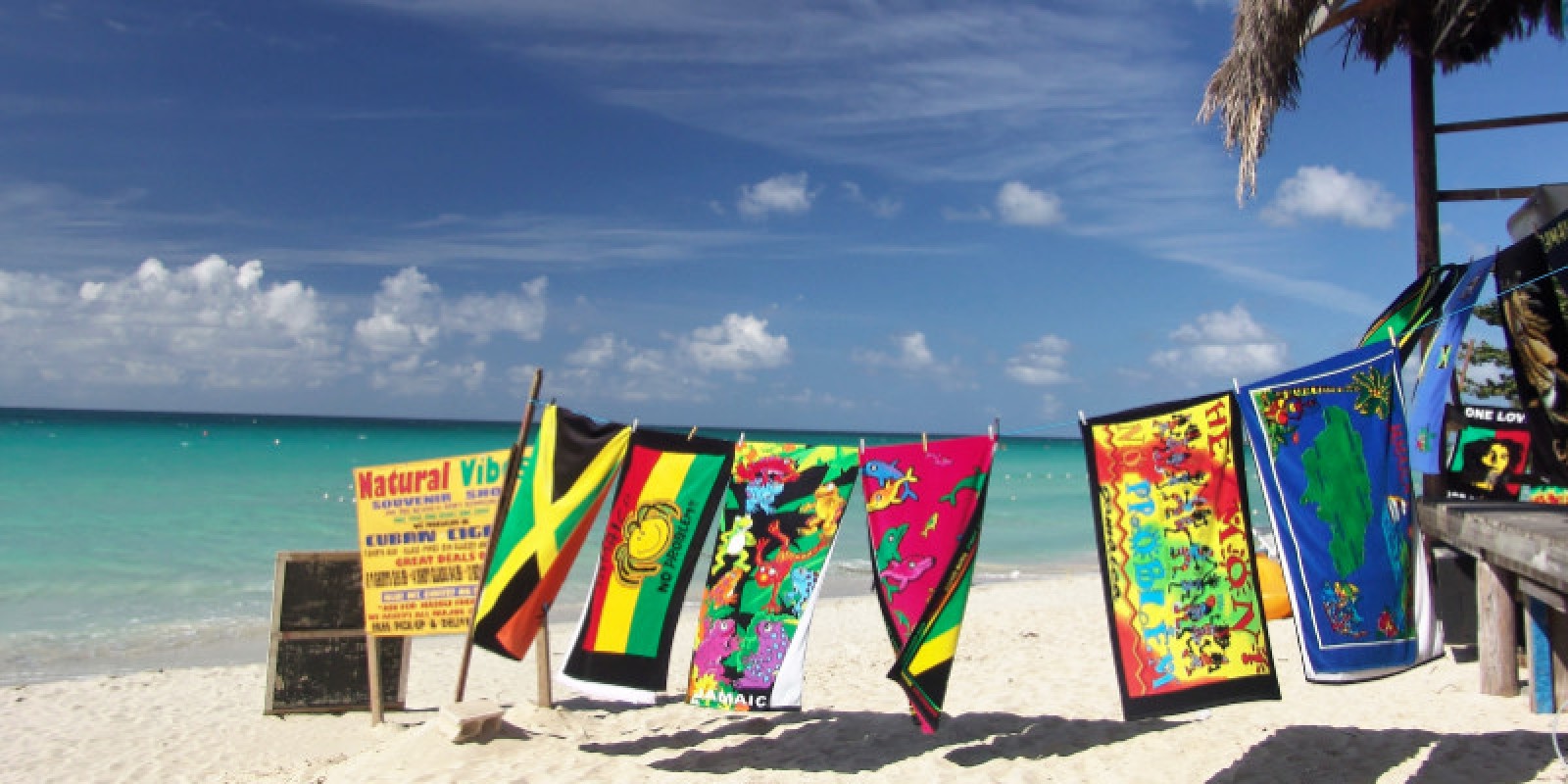 Home to some of the most exquisite resorts and unique excursions in the Caribbean, Jamaica is the perfect destination for your next couples' holiday.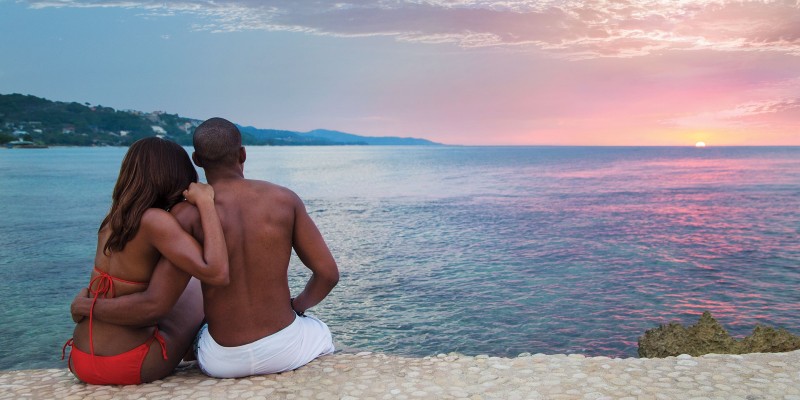 From the famous Dunn's River Falls to unique experiences crafted for just the two of you, Jamaica is the place to be as the world re-opens for international travel.
Why not relax with a couples' massage to the sounds of the ocean. Dance the night away in the bustling boroughs, or reminisce over dinner on a moonlit white sand beach. Similarly, the beauty of Jamaica will set your hearts alight.
---
Heartbeat of the World
There's never been a better time to reconnect with a loved one. And Jamaica will provide you with magical memories you'll treasure for a lifetime. Discover our hand-picked selection of unique excursions and adults-only resorts below for the ultimate getaway.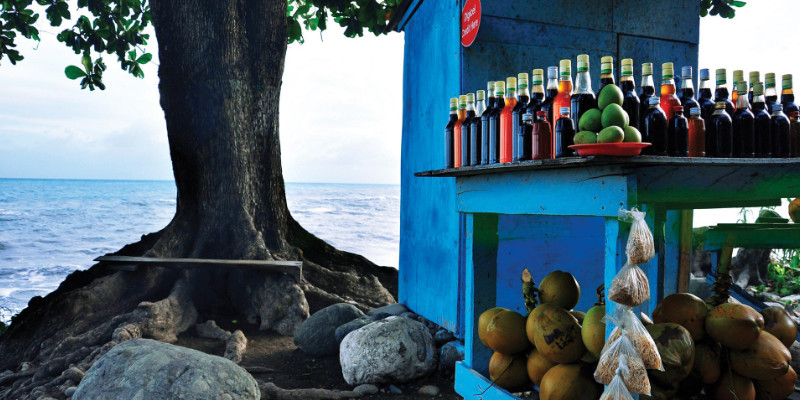 ---
Make Sure You Do These 4 Things in Jamaica
Dunn's River Falls
Catamaran Cruises
Appleton Rum Estate
Rose Hall Great House
---
Dunn's River Falls
Starting off our list, we just had to include Dunn's River Falls, as this famous waterfall receives thousands of visitors each year.
A popular tourist hub. This unique waterfall is close to the sea in Ocho Rios and sees water cascading down the meandering river as locals and tourists climb and bathe in the waters of this natural phenomenon.
The 180-foot climb can be tricky in parts, but thanks to tourism, the popular trail is the easiest and safest to climb by holding hands, daisy-chaining up the waterfall with your fellow hikers. Good job it's a popular tourist spot, eh!
If that's not all, Mystic Mountain Adventure Park is a stone's throw away from Dunn's River Falls, which provides fascinating views and adrenaline-fulled action in the form of zip lines, bobsled rides and more.
The main bobsled attraction pays homage to the 1988 Olympic bobsled team and sits 700 feet high overlooking the treetops, whereas the zip lines take you through the forest canopy. There are also opportunities to partake in a guided walk through the jungle, meaning there is something for everyone at Mystic Mountain.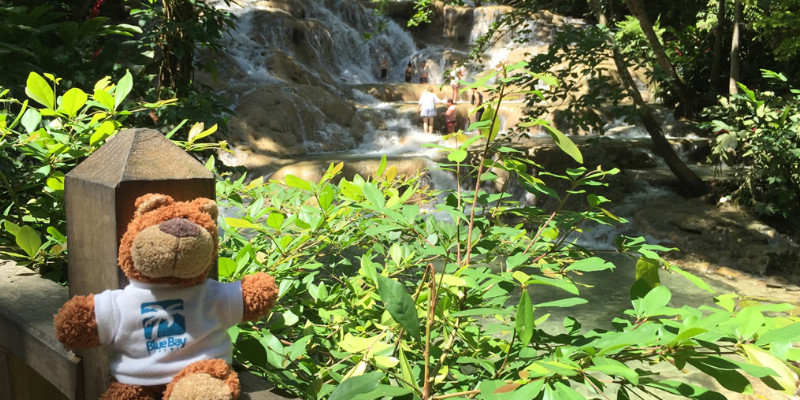 ---
Catamaran Cruises
Next up, for a chance to truly see Jamaica in all its beauty, we'd recommend a catamaran cruise. Whether you want to relax or party. There are plenty of famous sights to explore around the waters of Jamaica. Including over a dozen popular dive sites and gorgeous hidden beaches.
Click here to discover some of the best catamaran cruise tours of Jamaica.
---
Appleton Rum Estate
Renowned as the birthplace of rum, there are plenty of distillery tours in the Caribbean. And our favourite would have to be Appleton Rum Estate in Jamaica. The 60-minute tour shows how the estate gets its signature flavour and provides over 10 different types of rum to sample. If that's not all, the rustic touches and oak barrels add to the aesthetic as you learn all about how this Jamaican spirit is crafted.
---
Rose Hall Great House
Last, on our list. We're heading to Rose Hall Great House. But you must be careful of the white witch (we'll get into that in a bit more detail in a moment).
A fantastic day out in Jamaica. This historical Georgian plantation explores the roots of slave history as guides share the story of how the colonial ruins were restored to their former glory. Furthermore, the estate showcases panoramic views of the coast, manicured vegetation around the grounds, and the option to book night tours.
But why would I book a night tour to a museum?! Well, that's where the tale of Annie Palmer comes in.
If you haven't guessed it, Annie Palmer is also known as the white witch. And according to the legend, Annie haunts the grounds of her former spouse, John Palmer, owner of Rose Hall Plantation.
After murdering Palmer, 2 subsequent husbands and numerous male workers. Annie met her demise by a plantation worker, but visitors have claimed to have seen ghostly white figures or heard screams from the estate. Spooky.
For more spine-tingling blog content, our 8 Scariest Places in the Caribbean is a must-read.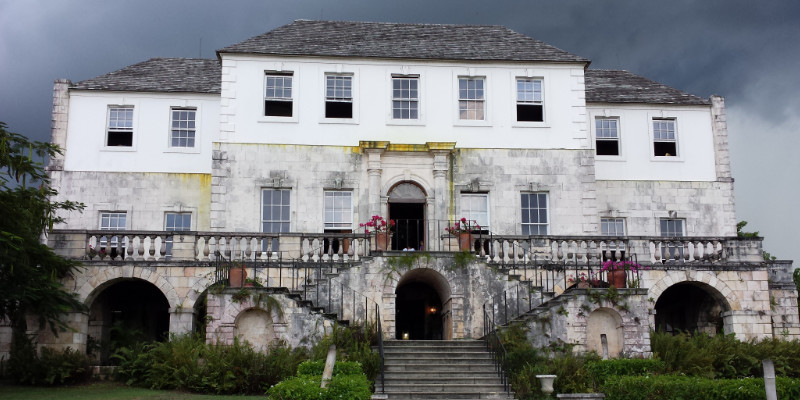 ---
But where are we staying?
Now you're ready to get jammin in Jamaica. It's time to reveal where to stay. Keep reading as we delve into our favourite places to reside.
Sunset at the Palms
An adults-only resort perfectly located on the stunning coast of Negril. And only steps away from one of the area's most pristine beaches.
Sunset at the Palms has been Voted in the Top 10 Most Romantic Resorts in the Caribbean, making it a fantastic option for couples. The uniquely designed resort comprises treehouse-style rooms. Dotted around 10 acres of tropical landscape. For this reason the romantic setting makes this the ideal choice for honeymoons and blissful couples escapes.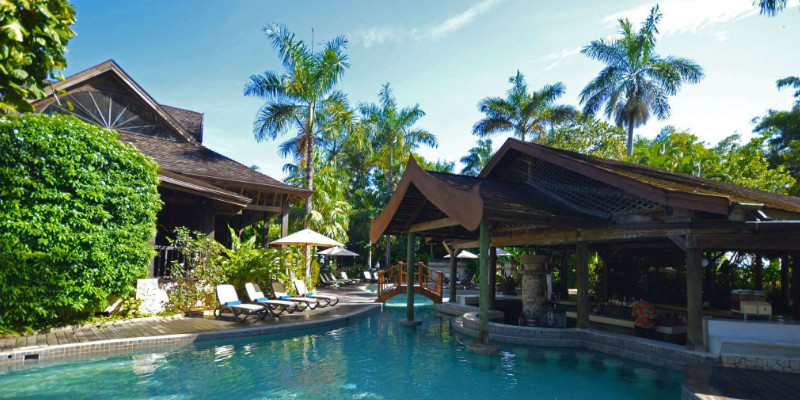 ---
Excellence Oyster Bay
A modern adults-only resort located on a private peninsula, Excellence Oyster Bay is surrounded by calm turquoise waters and a glistening lagoon.
If that's not all, stylish and sophisticated accommodations await at Excellence Oyster Bay, with vast suites featuring comfortable living spaces, panoramic ocean views and direct beach access. Nevertheless, exceptional service and hospitality come as standard from The Excellence Collection, ensuring this holiday will be one you'll treasure forever.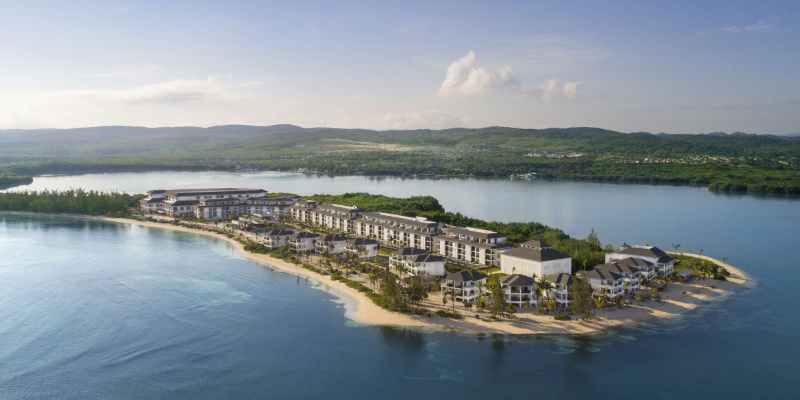 ---
Couples Negril
Couples Negril is an all-inclusive resort filled with Caribbean flair leading to a truly Jamaican experience. Situated on an award-winning beach. And voted in Tripadvisor Best All-Inclusive Resort in the Caribbean, it's easy to see why so many choose this resort to celebrate a special anniversary.
Furthermore, if you're staying at Couples Negril, get ready to be showered with luxury including, free excursions and exquisite fine dining.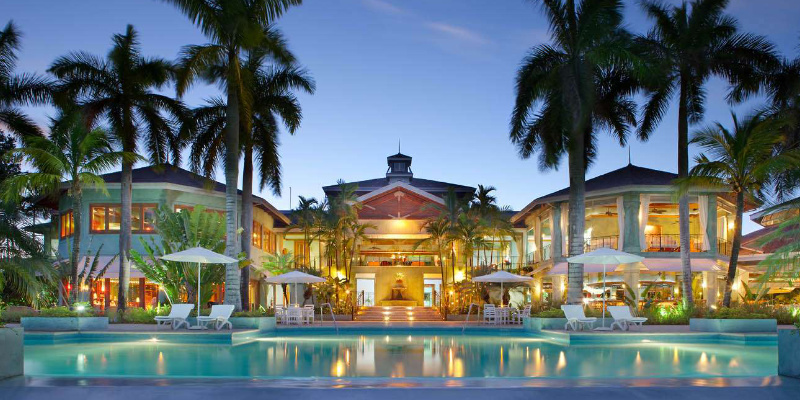 Ready to explore Jamaica? We know it can be difficult to pick where to stay. But you can rest assured, as these destinations all have the TripAdvisor stamp of approval.
Click the orange button below to learn more about our favourite Jamaica resorts.