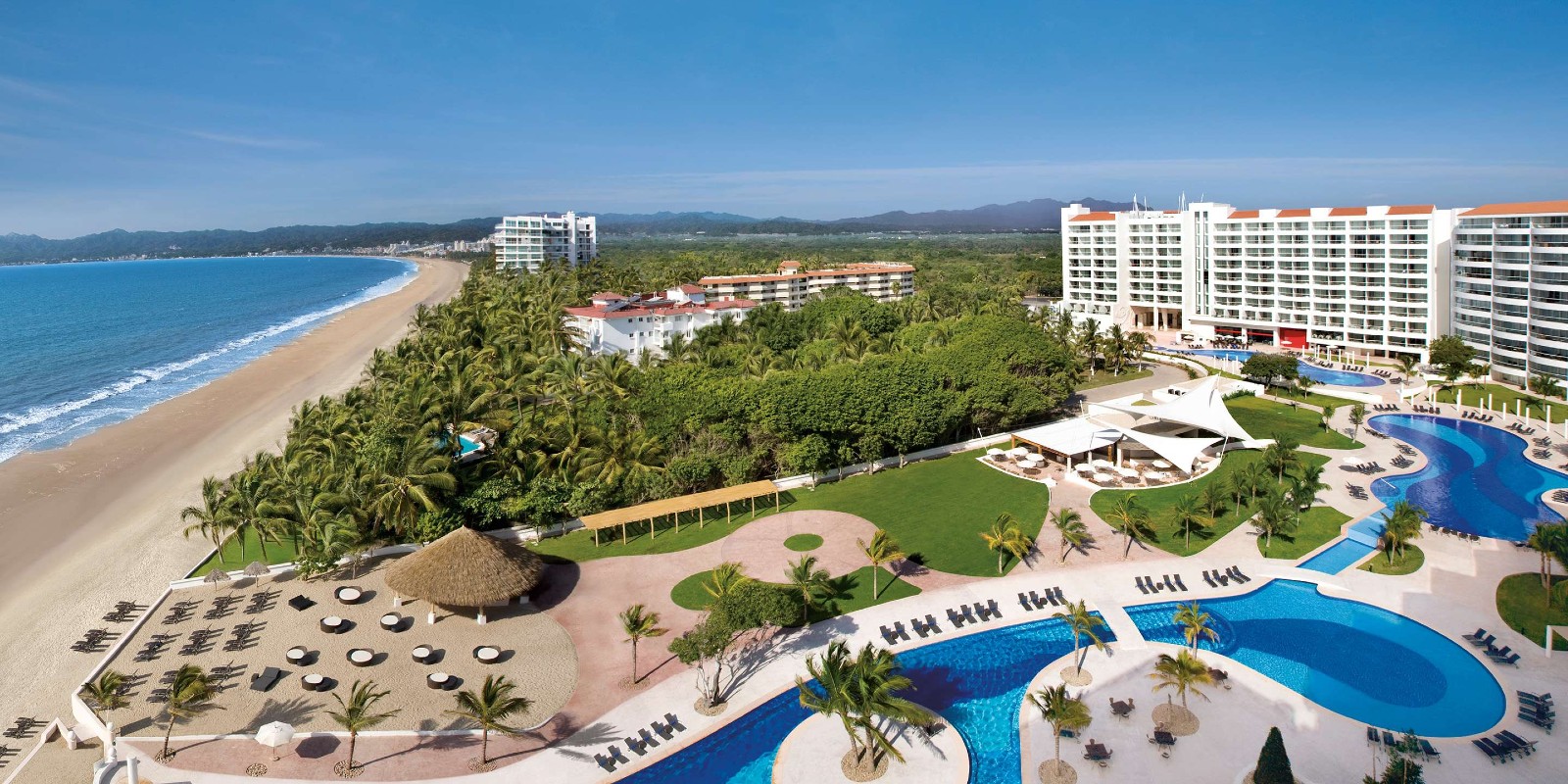 Dreams Villamagna Nuevo Vallarta on Mexico's Pacific coast might just be the most picturesque resort you'll ever stay in. Here's why.
Okay, we know that's a pretty big call. But we definitely think Dreams Villamagna Nuevo Vallarta is one of the best positioned resorts in Mexico. Indeed, if you're a fan of admiring a good vista, this place is for you. Once we break it down, you'll see why.
In this blog we'll introduce you to this picture-perfect Dreams Resort. We'll also give you an overview of what to expect when you book.
But how about we start by telling you a little more about the resort and what makes it so easy on the eye.
---
Introducing Dreams Villamagna
A lot of the picturesque value of Dreams Villamagna Nuevo Vallarta resort comes from its surroundings.
The hotel finds itself neatly nestled between stunning Banderas Bay and the verdant jungle at the foot of the imposing Sierra Madre Mountains. But it's not just us who think it's amazing. In 2021 TripAdvisor agreed making it a Traveller's Choice award-winning destination.
However, there's more to this five-star haven than pretty views. A world of activies and amenities await too. Not to mention Dreams' patented Unlimited Luxury® inclusions. But let's break it down piece by piece to give you a real flavour of the place, starting with where you'll be staying.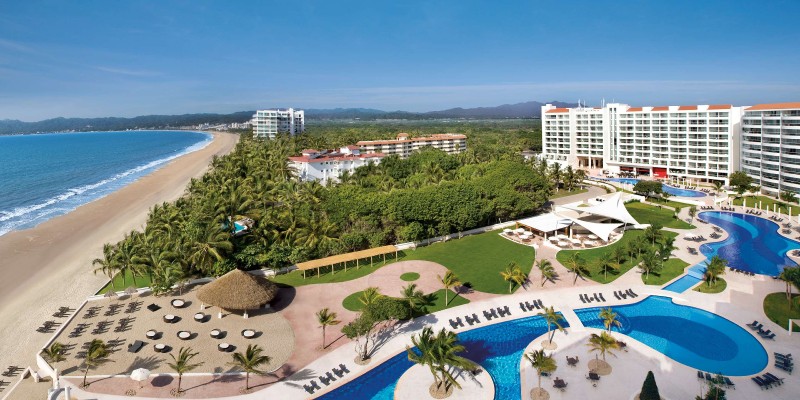 ---
---
Picture-perfect rooms
In-keeping with that picturesque theme, all the rooms at Dreams Villamagna boast inctedible views. No matter which side of the resort you end up on you'll be treated to special vistas. Framing either the azure ocean or the lush green, mountain-backed, jungle. You can't pick a bad scene.
The all-suite accommodation is designed to bring the best of those iconic views into your room. Through bright and contemporary design your suite will pop with colour and allow flashes of authentic Mexico to punctuate your break.
Plus, as with any Dreams resort, you also have the chance to upgrade to Preferred Club luxuries.
---
Latest offer
With the latest offer from Caribbean Warehouse you can experience those elevated benefits. Moreover you'll be upgraded to an incredible Preferred Club Junior Suite. Featuring a balcony Jacuzzi, separate living area, and those breathtaking jungle and mountain views.
---

---
Delightful dining
The decision-making doesn't stop at the views. At Dreams Villamagna Nuevo Vallarta you can treat your tastebuds to a selection of, no less than, 8 different dining options.
Whether you fancy chilled-out vibes or decadent elegance, you can find the dinner table to suite your mood. There's also sure to be a cuisine to match. With everything from romantic Italian to vibrant authentic Mexican to fresh Mediterranean fare, you let your mood dictate what appears on your plate.
In addition to the plethora of restaurants on offer, there's also a throng of bars to choose from. Although, one must visit location is definitely Gohan Sushi Sky Bar Lounge. Here you can dine on sumptuous sushi and knock back a couple of cocktails while admiring unrivalled views of the Bay of Banderas and the Sierra Madres.
Oceana Seafood Grill

Stare out over Banderas Bay at Barefoot Grill

The elegant World Cafe, international buffet restaurant

Stunning Seaside Grill for romantic oceanfront dining

Settle down to some vibrant sushi at Gohan Sushi Sky Bar Lounge

Feel the sand under your feet and the cool cocktail in your hand at the beachbar
---
Activities to appease
Away from the views and the dining tables there's a world of activities to help keep your party entertained. Whether you're travelling as a twosome or a tribe.
In-resort you can try your hand at a number of endeavours. From beach volleyball through to snorkelling and water sports. But you might also like to get off-site for a bit and explore the local area.
Just 30 minutes down the road is the quaint coastal town of Puerto Vallarta. Here you can wander the stunning cobbled streets enjoying local arts and crafts, dining in restaurants and getting in a bit of retail therapy.
But Dreams Villamagna doesn't just cater to the grown-ups.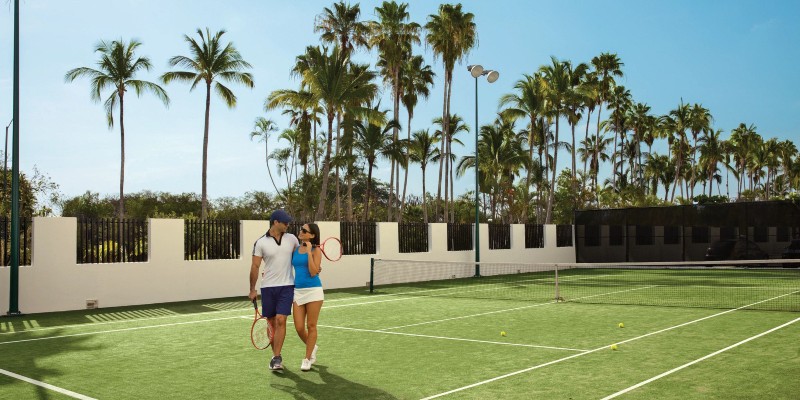 ---
Explorer's Club
Beauty isn't just about what you see from a window, it's also based on service delivery. If you're on the lookout for family fun in Mexico, you can find that here too.
The Explorer's Club is a place where your smaller explorers can go for a good time. This supervised club is open until 6pm every day and ensures children are well taken care of throughout their stay. Play comes in all shapes and sizes from engaging group activities through to video games.
The best part of the club is there's no adults allowed! (Unless you're accompanying your child). So you can kick back in the cafe or maybe sneak in a quick visit to the resort spa. Which leads us to our next point.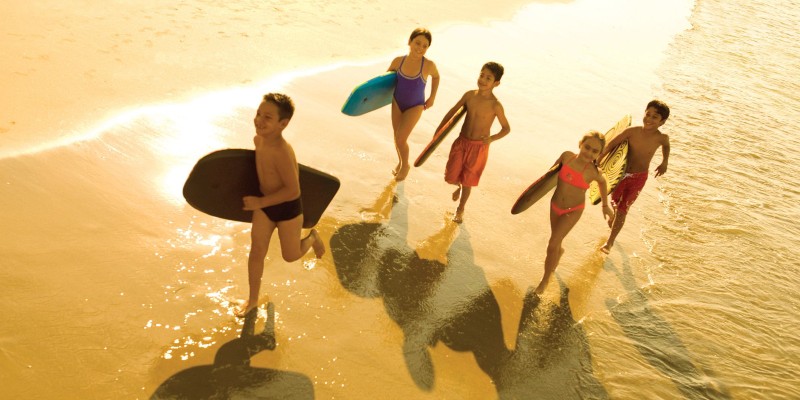 ---
Spa by Pevonia®
A staple of every Dreams resort is the Spa by Pevonia® and Dreams Villamagna Nuevo Vallarta is no different.
Named so because of its use of indulgent Pevonia® products, the spa is another must visit on your trip. With rejuvenating body and facial treatments, soothing hydrotherapy, relaxing massages and pampering salons all available to you, there's no better place to get that pure hoilday glow.
But with that latest Caribbean Warehouse offer in your pocket, you can get an introduction to the spa for free. Inculded in the deal is a free hydrotherapy circuit. So you can get a taste for the sweet life, then it's up to you whether you want to leave it or not.
---
Heard enough?
You have to admit, seeing those shots and hearing about the place, Dreams Villamagna Nuevo Vallarta is a pretty special looking place.
Is it the most picturesque in Mexico? We're not completely sure. But if there's better looking settings than this for a resort, then we haven't seen it yet.
Why don't you click the button below to get started on your Dreams Villamagna quote and go decide for yourself. Make sure you get plenty of pics though! You won't want to forget this trip in a hurry.