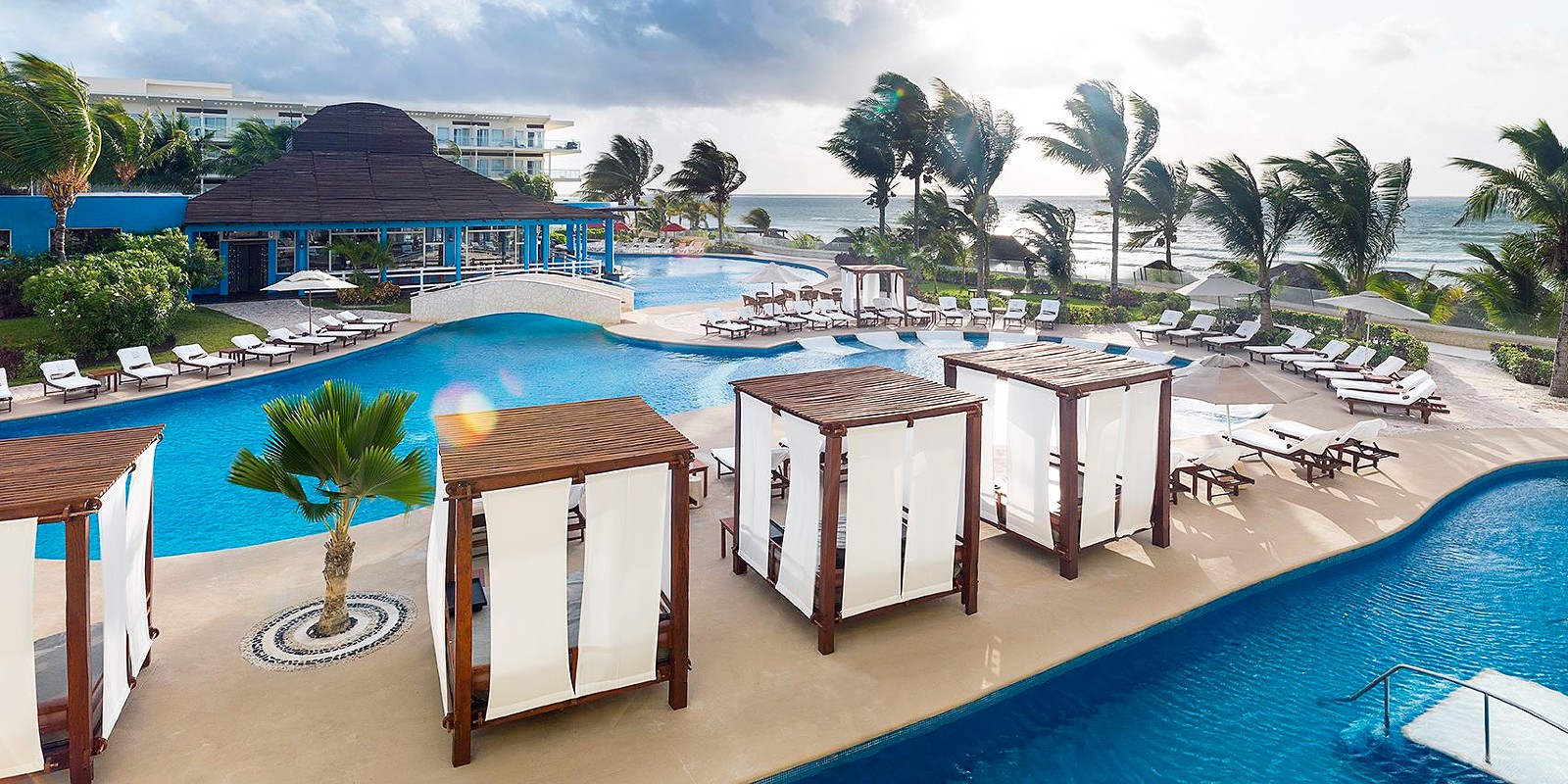 Don't book your Mexico escape before you've checked out the best resorts in Riviera Maya for couples.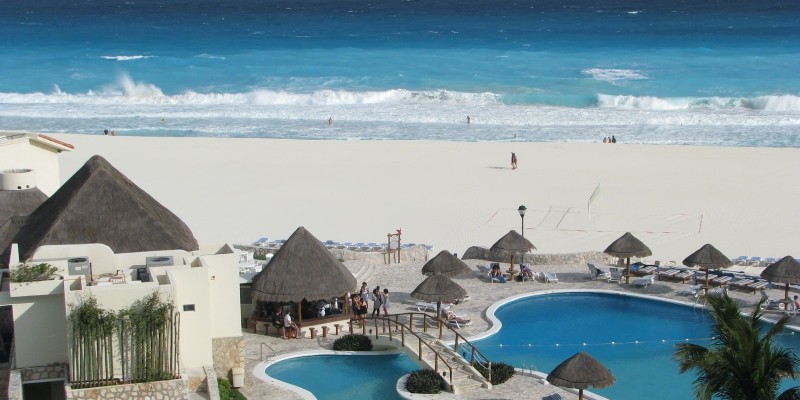 It's a hugely popular destination when it comes to getting away as just the two of you. But what are the best resorts in Riviera Maya for couples?
In this blog we'll name our disctinctive six and tell you a little bit more about what you can expect from each of them.
But, before we get into this, what are the six resorts?
---
The stunning 6
Generations Riviera Maya by Karisma
Hard Rock Hotel Riviera Maya
Secrets Akumal Riviera Maya
Azul Beach Resort Riviera Maya
Dreams Aventuras Riviera Maya
Grand Hyatt Playa del Carmen Resort
---
More on Riviera Maya
We all know why love Cancun. But how much do you know about Riviera Maya?
A land of white sand beaches stretching along the Yucatán peninsula, the Riviera Maya is home to some of Mexico's most luxurious resorts.
From the atmospheric, heritage rich, things to do in Tulum to the intriguing cenotes. This area is filled with one-of-a-kind experiences you wont find anywhere else. So, with all that mind it's easy to see why it's also a tourist favourite like neighbouring Cancun.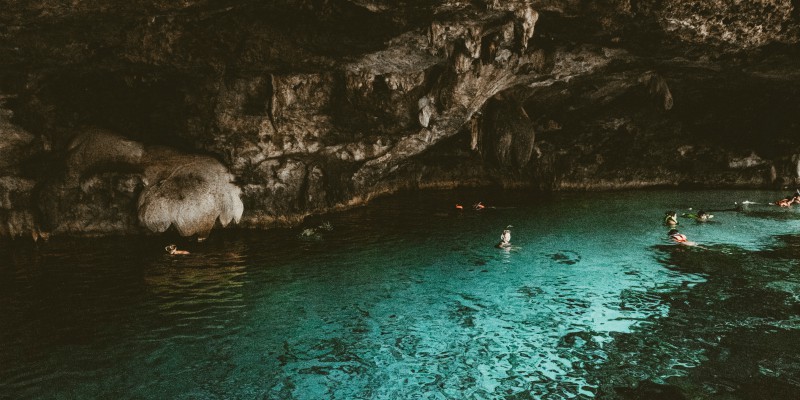 ---
Briefly, what to do in Riviera Maya
But there's more to creating an incredible destination than just excellent resorts. So, what else is there to do in Riviera Maya?
In addition to the cenotes and heritage outlined above you can  also explore sites like the ancient ruins of the world-famous chicken Itza as you revel in cultural artistry. Before heading to one of the many vibrant local eateries for a mouth-wateringly authentic taste of Mexico. 
After all that, it will back to the resort to rest your weary head. But which of those best resorts in Riviera Maya for couples are you heading for?
Let's take a deeper dive into each one to find which is right for you.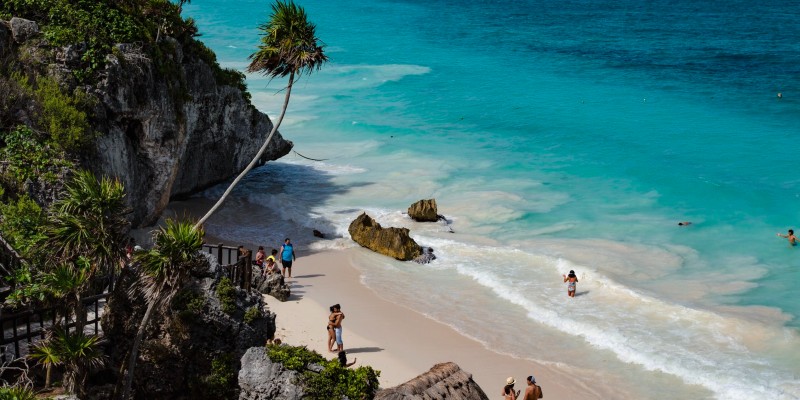 ---
1. Generations Riviera Maya by Karisma
First up we have Generations Riviera Maya. Set out across a stunning stretch of powder white sand, this AAA Diamond award winning resort  boasts an incredible array of amentities. As well as enjoying access to exciting adults-only areas here and at its sister resorts, you can take a crack at a number of actitivties from yoga to diving. There's something to suit everyone. 
After you've finished admiring every element of the resort, settle down for dinner. Four restaurants housed in a beachfront tower ensure divine Caribbean Sea views accompany every delicious meal. 
---
2. Hard Rock Hotel Riviera Maya
Boasting exclusive salt water snorkelling areas and a pristine stretch of white sand beach, Hard Rock Hotel Riviera Maya showcases award-winning hospitality bathed in traditional luxurious design. In addition, feel the benefit of extra-pampering twists from private hammocks on every balcony or terrace to a serene yoga temple for the ultimate zen. 
Meanwhile, you can also discover an immersive experience with music in the heart of Mexico. Choose your perfect Fender guitar and amp for a pop-up studio right there in your room. Newbies can take in-room video lessons to get started, or create their own sounds. Your personalised soundtrack creates the backdrop to your stay whilst Wax® supplies a Crosley turntable & iconic records to keep you enjoying music as it was intended. 
---
3. Secrets Akumal Riviera Maya
Next stop on our tour of the best resorts in Riviera Maya for couples is Secrets Akumal Riviera Maya. But it's not just us saying it's the best. Secrets Akumal has actually won a TripAdvisor Best of the Best Award for Romance. So you know it's a pretty special place. 
Boasting 9 restaurants, 7 bars, 3 pools, a spa, fitness centre and water sports, as well as a raft of other activities, it's easy to see why it's such a hit. Although, it's not just its ameninties which keep drawing the crowds back. Secrets Akumal is also perfectly siuated just 20 minutes from lively Playa Del Carmen and one hour from the airport. So you wont even have to suffer a lengthy transfer! Happy days. 
Secrets Akumal Riviera Maya Resort

Enjoy the elegant pool area at Secrets Akumal

A plush Junior Suite

Upgrade to a Swim-Out Suite for maximum elegance

Capture some moments together in the resort spa

Kick back in the relaxation area of the spa

Himitsu Restaurant

Beach bar

Stylish and relaxed pool bar

Laid back and chic reception area
---
---
4. Azul Beach Resort Riviera Maya
Fancy a taste of the finer things in life? Well we're sure you won't see finer than at our second Karisma resort, Azul Beach Resort Riviera Maya. Here you can indulge your senses with an all-lobster menu, 24-hour room service, and over 30 tequilas available in the tequila lounge.
Afterall, what's a trip to Mexico without a hit of tequila?
In addition to those elevated inclusions you'll also be able to make the most of the Gourmet Inclusive® offering. As part of this approach, which is unique to Karisma resorts, you can benefit from everything from aromatherapy through to luxurious bathrobes and beach Butler service. 
---
5. Dreams Aventuras Riviera Maya
Now, obviously we couldn't name the best resorts in Riviera Maya for couples without talking about a Dreams resort. But Dreams Aventuras Riviera Maya is built a little different to the others in the brand. For example, aquatic adventurers might like to check out the incredible dolphinarium. In addition to watching the marvelous mammals go about their daily frolics, you can also interact with them to create an unforgettable holiday memory. 
However, if watery fun isn't really your thing you might want to make sure you've packed your gold clubs. The resort's 36-hole course is the perfect pastime for the golfing enthusiast. Renowned course architect Robert Trent Jones II designed the mammoth course himself. 
---
6. Grand Hyatt Playa Del Carmen
Although Grand Hyatt Playa Del Carmen is actually about 10 minutes down the road from Riviera Maya, we had to include it in our countdown.
Choose from 36 different room categories to find the perfect suite for you. Swim in stunning natural cenotes by day and dine at plush restaurants by night. Grancd Hyatt demonstrates adults-only holiday perfection slap bang on one of the best beaches in the Caribbean.
Grand Hyatt Playa Del Carmen

Enjoy the beachfront location

Spend time with loved ones around the pools

Relax around the main pool area

Kick back with a glass of something tropical

Can you stay up on the wave rider?

Two Queen Beds Room

The Plunge Pool

Incredible restaurant setting

Cooking classes

The stunning Cenote Spa
---
---
Picked your fave?
Ready to start your adventure in the Riviera Maya?
Click the button below to view the resorts in all their glory. Or, if you're desperate for more awesome Mexican hotels, why don't we talk the best resorts for couples or families in Cancun.
Start living life to the Mex!