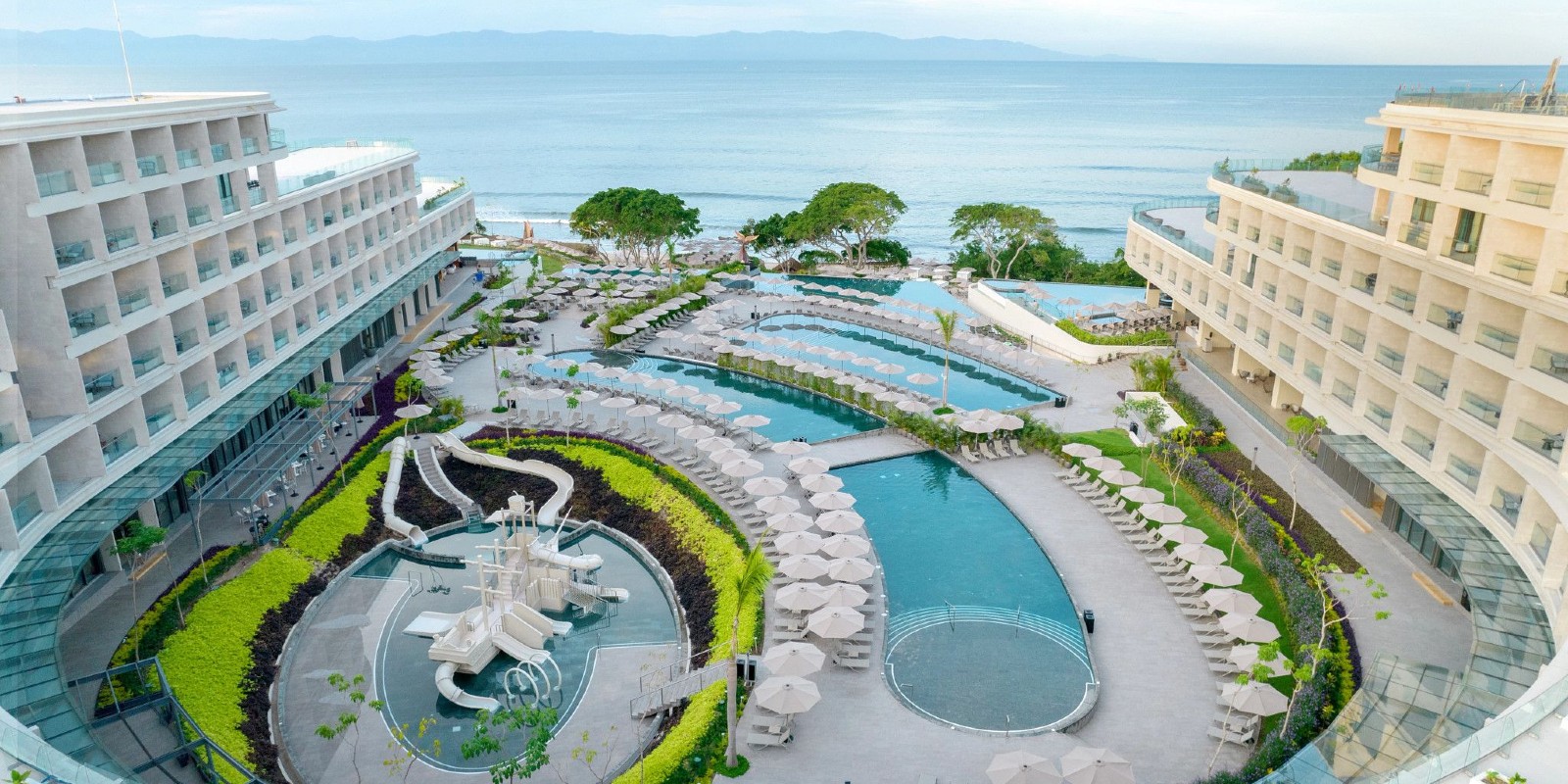 Dreams Bahia Mita Surf & Spa is the latest stunner from the Dreams resorts portfolio and it's shining on Mexico's Pacific Coast.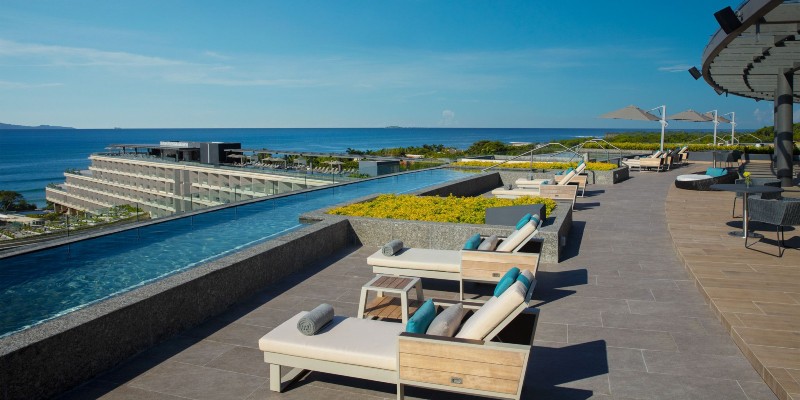 Okay so, full disclosure, it's actually around 40 minutes from Puerto Vallarta. But Dreams Bahia Mita is a great place to base your adventure on Mexico's Pacific coast.
In this blog we'll introduce you to this incredible resort, take you through what to expect when you book, and give you a little flavour for the location. But, before all that, let's give you a brief resort overiew.
---

---
Dreamy overview
When we say Dreams Bahia Mita is a great place to base a Mexican exploration from, we mean it. Although, you may not want to leave the resort grounds when you hear more about it's offering.
Like any Dreams resort, Bahia Mita is brimming with amenities. To give you a snapshot, you can enjoy 8 restaurants, 6 bars, 6 pools (including a whirlpool), a spa, and gym. And that's all before you learn about what happens when you upgrade to Preferred Club benefits.
But, initially, why don't we break it down a little more and focus in on the areas of the resort in detail? Starting with more about the stunning location.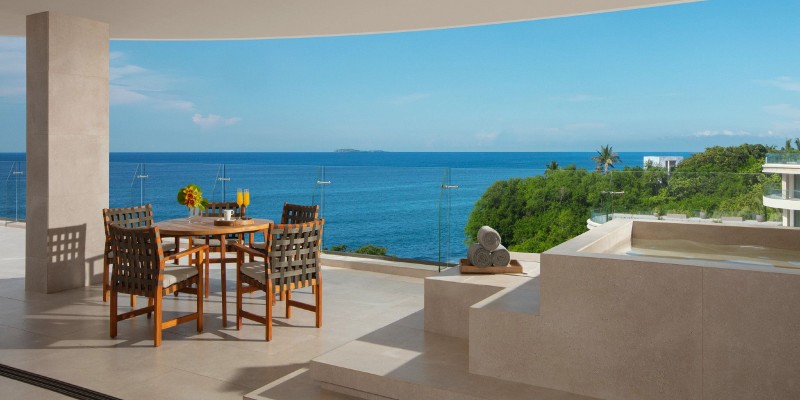 ---
It's where you're at
Sandwiched serenely between the Bay of Banderas and the imposing Sierra Madre Mountain range is where you'll find Dreams Bahia Mita. Located in the small Mexican state of Nayarit. Just up the road from one of the most vibrant spots on the country's Pacific coast, Puerto Vallarta.
As the resort finds itself plonked in the middle of that changeable geography, there's so many things to get up to. Head south and a quick hop over the Ameca River will land you in Jalisco, home of all the incredible things to do in Puerto Vallarta.
Puerto Vallarta is vibrant beachfront town which holds a proud heritage. The journey along Vallarta's Malecon includes stunning art and enthralling history, before concluding in the bohemian Romantic Zone with a delicious meal and lively nightlife.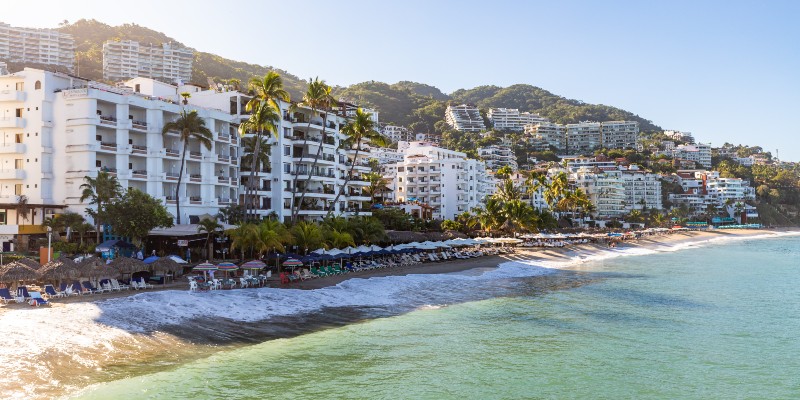 ---
Get closer to the action in Puerto Vallarta at Dreams Villamagna
---
Room selection
Because of it's perfect positioning, regardless of which room you book, you'll always have a stellar view from your window. You're either gazing out over the majestic Sierra Madres or logging some facetime with one of the best beaches in Puerto Vallarta.
The all-suite accommodation is beautifully appointed with stylish decor developing on a theme of Caribbean chic. Muted wood tones and plenty of natural light help create a bright and airy feel.
Alongside the incredible views from your window and impeccable interior design, the rooms are an eductation in comfort. As part of the Caribbean Warehouse offer, you can enjoy your stay in a Preferred Club Junior Suite Panoramic view. Be elevated to Preferred Club status and make the most of having a spacious suite which celebrates both that incredible view and the design work.
---
Dining options
When you're not out sampling a plateful of the local cuisine, you could be taking your pick from up to 8, count 'em, restaurants!
The great thing about that range of dining options at Dreams Bahia Mita is, if you fancy it, you can have it. Craving sumptuous Italian pasta in Mexico? It's all yours.
From the range you can try Teppanyaki at Himitsu, Italian at Portofino, American BBQ at Desires, and, of course, authentic Mexican at El Patio. In addition to all those options, you can also have the choice of a buffet restaurant at World Café, as well as the chance to grab a coffee and slice of cake at Coco Café. That's what we call covering your bases.
---
Family time
Okay, so far we haven't focused that much attention on Dreams Bahia Mita as a family destination, but it absolutely is. The Kid's Club and Core Zone areas are designed sepcifically for giving your brood room to move.
The Kid's Club is aimed at your smaller explorers. Here a team of specially trained staff lead an exciting mix of activities. From sandy beach fun through to reading, colouring, crafts, and games. When they're not in the Kid's Club, your little ones could be donning their swimming costumes in the Splash Park.
Elsewhere, the Core Zone is more targeted at giving older kids some space. Here teenagers can come to explore their creativity, chill out on games consoles or just meet and chat with other teens. Just think of it as a communal sulking area where 'bad' means 'good' and everyone talks in hashtags and dance trends.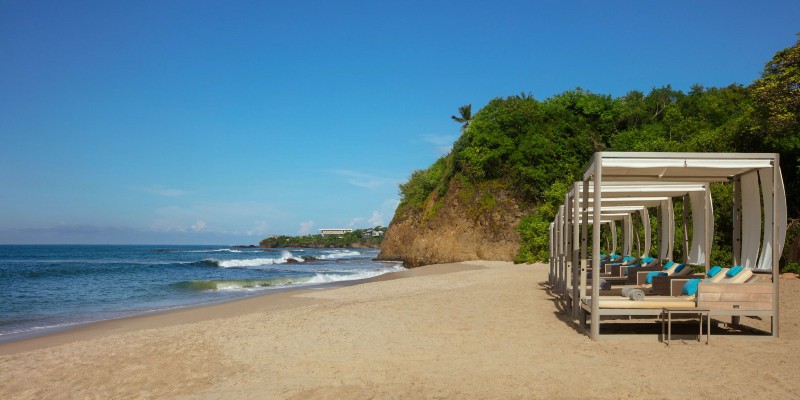 ---

---
Spa by Pevonia®
One thing we haven't mentioned too much yet is the spa. This is actually an extremely cool place, but, to access it you need to go to a different hotel.
That's right, when you book Dreams Bahia Mita you also have access to the world-class amenities at Secrets Bahia, including the stunning Spa by Pevonia®.
With interior design which has been inspired by the natural cenotes around Mexico, this incredible space is all about unwinding. Kick off your flips flops, take in the ambient lighting, and treat yourself to a world of relaxation.
There are so many soothing treatments available in the spa, from body wraps and scrubs through to beauty treatments and hydrotherapy. You might also like to just take some time out in the sauna, steam room or Swiss shower. How ever you like to chill, it's probably available here. Of course, all the treatments are completed using high-end Pevonia products.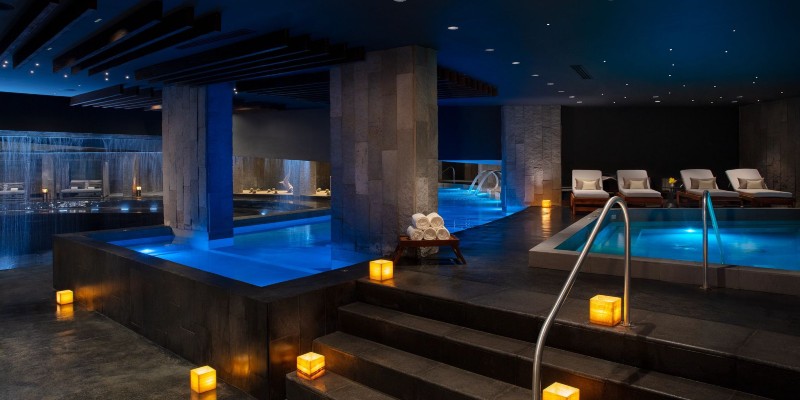 ---
Quote us
If a stunning location, oodles of eating options, relaxing spa treatments, and engaging family time sound like your sort of escape, then get cracking on a quote.
Click the button below and start building your dream Dreams Bahia Mita Surf & Spa getaway.
On the other hand, if you'd like to hear about another dreamy location in Puerto Vallarta, we have somewhere else to show you. Dreams Villamagna might just be what you're looking for.